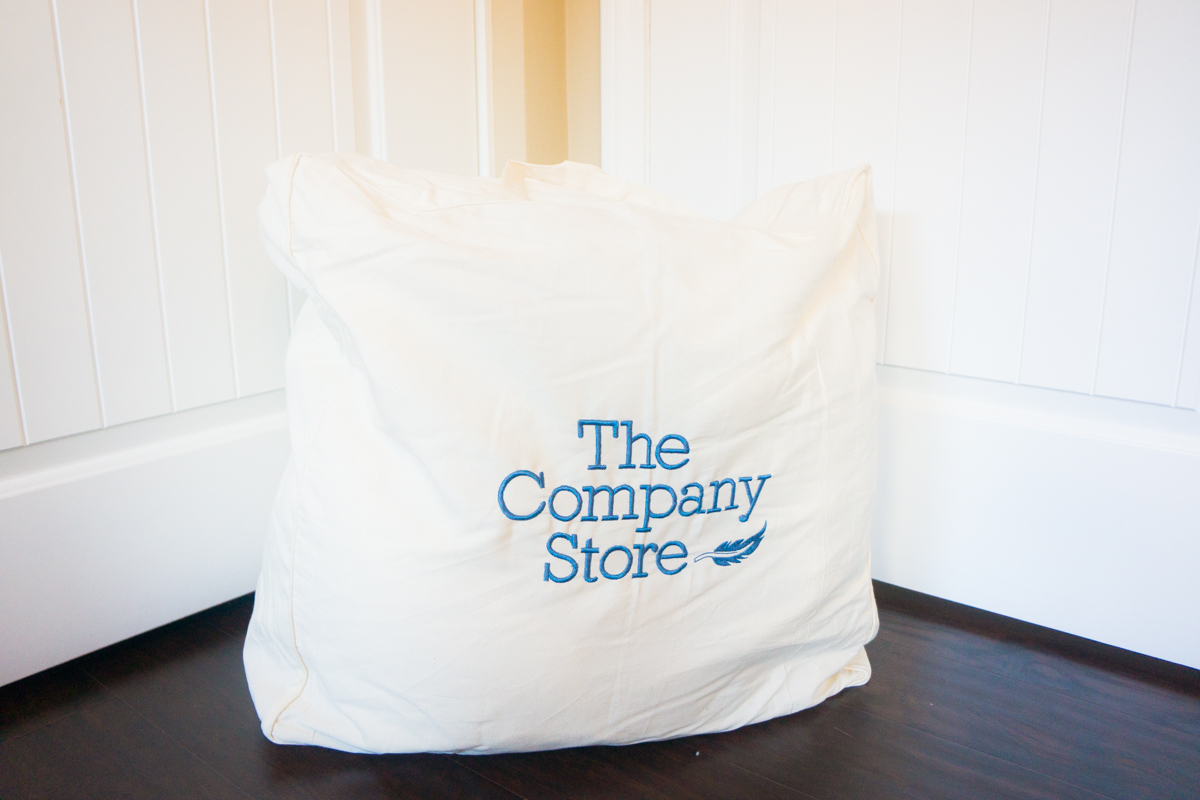 Luxury Bedding | The Company Store Damask Comforter & LaCrosse LoftAire Pillows
Coming home to a clean bedroom and soft and comfy bedding is a must in my busy life. That's why I was searching for new home decor the last several months. I finally found a piece I LOVE and want to share it with all of you today.
If you've been a reader here awhile, you'll recognize The Company Store when I featured them on my Giving Back Series with winter accessories. This company has a special place in my heart with their roots in LaCrosse, Wisconsin – the state I spent my childhood in – and commitment to helping others. Read my previous post HERE.
Disclosure: The Company Store provided the products in this review; as always all thoughts & opinions are my own. This post may contain affiliate links; full disclosures HERE.
What was I looking for in my New Bedding? 
I was looking for crisp and clean bedding – preferably in a white color scheme. My old bedding was outdated and came from one of those inexpensive bedding sets. I was ready for an upgrade and wanted to make an informed investment.
I was also looking for different thicknesses of comforters. Living in Los Angeles, I didn't want anything that was too heavy – I wanted a comforter that could be used year-round without changing it during hot summer months!
The Legends Luxury Baffled Damask Comforter comes in 4 warmth categories – Super Light, Light, Medium, and Extra Warmth. This was very useful and after much consideration, I went with the Light Comforter.
This comforter can either be left as is or covered with duvet cover. I opted to leave it for now (hopefully no spills occur!) and decide on duvet cover later.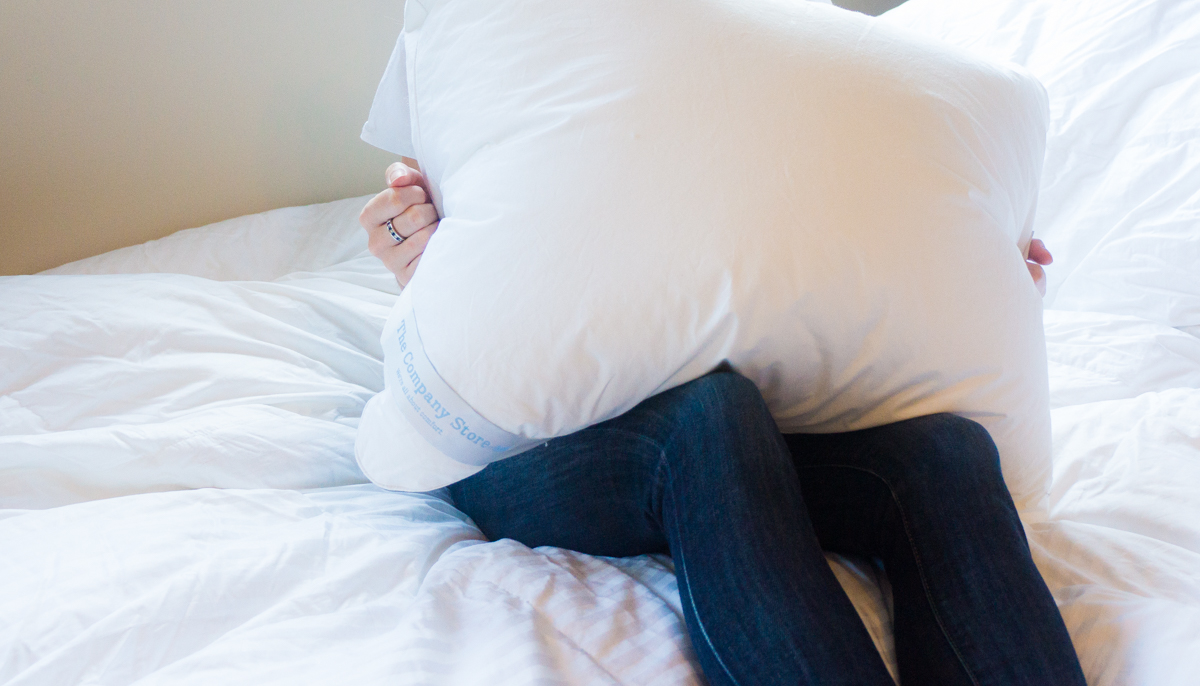 Reading my Marie Kondo book in bed; T-shirt; Bracelet
Why The Company Store? 
The Company Store is KNOWN for their bedding – from sheets blankets to comforters and all the way to pillows! They even have a new pillow out called the LaCrosse Loftaire Pillow and I must say – it is soft while providing excellent neck support all night long.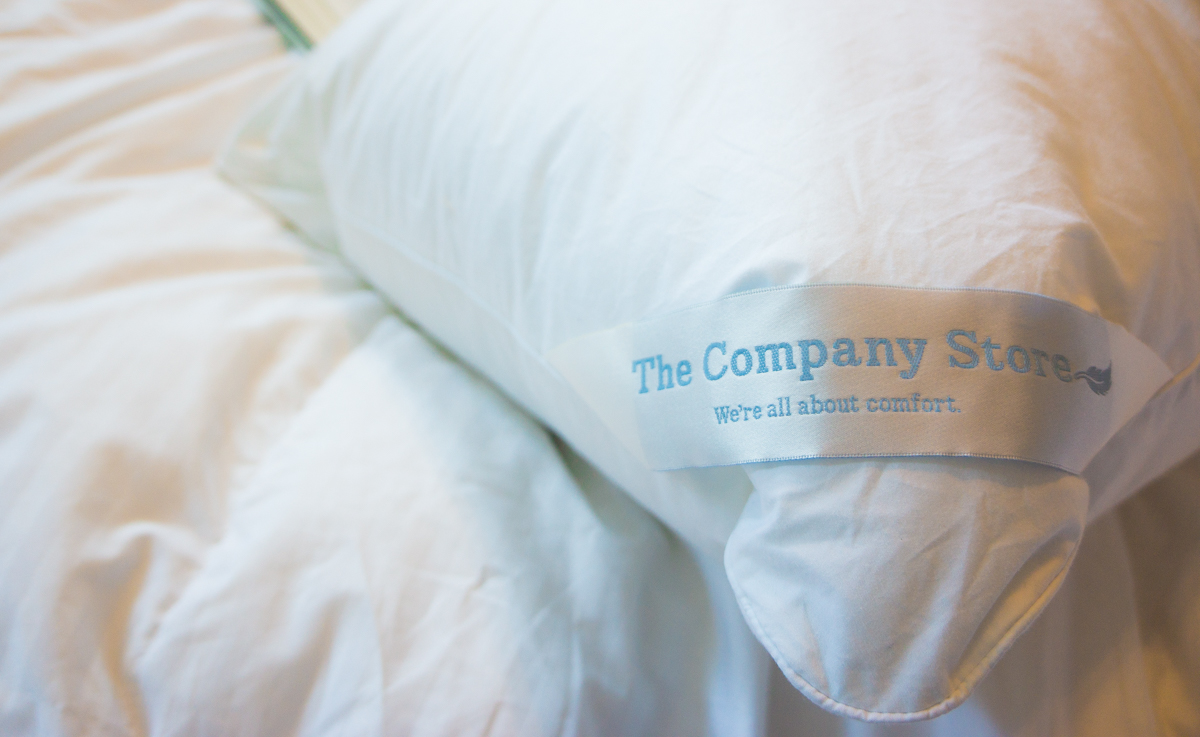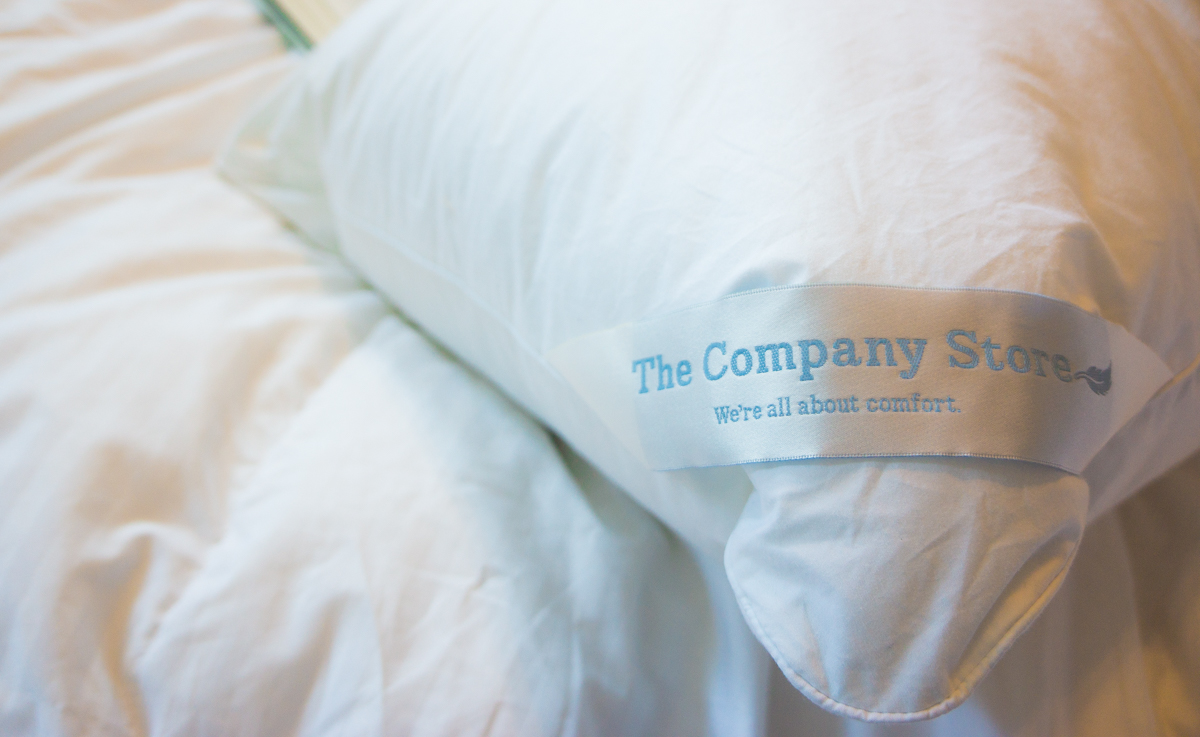 Thank you for reading about bedding with The Company Store. Please let me know if you have any questions at all about these products.
Sign up to get my 20-Piece Capsule Wardrobe Starter Kit + Shopping List (it's free!)