HELLO! I'M JESSICA
Welcome to my blog! I started Petite Style Script to help other busy petite professionals feel confident and empowered by their clothing and outfit choices. I share my thoughts on everyday style while incorporating the KonMari Philosophy into my life & advice. I highlight practical products for a moderate budget focusing on investing in long-term quality items.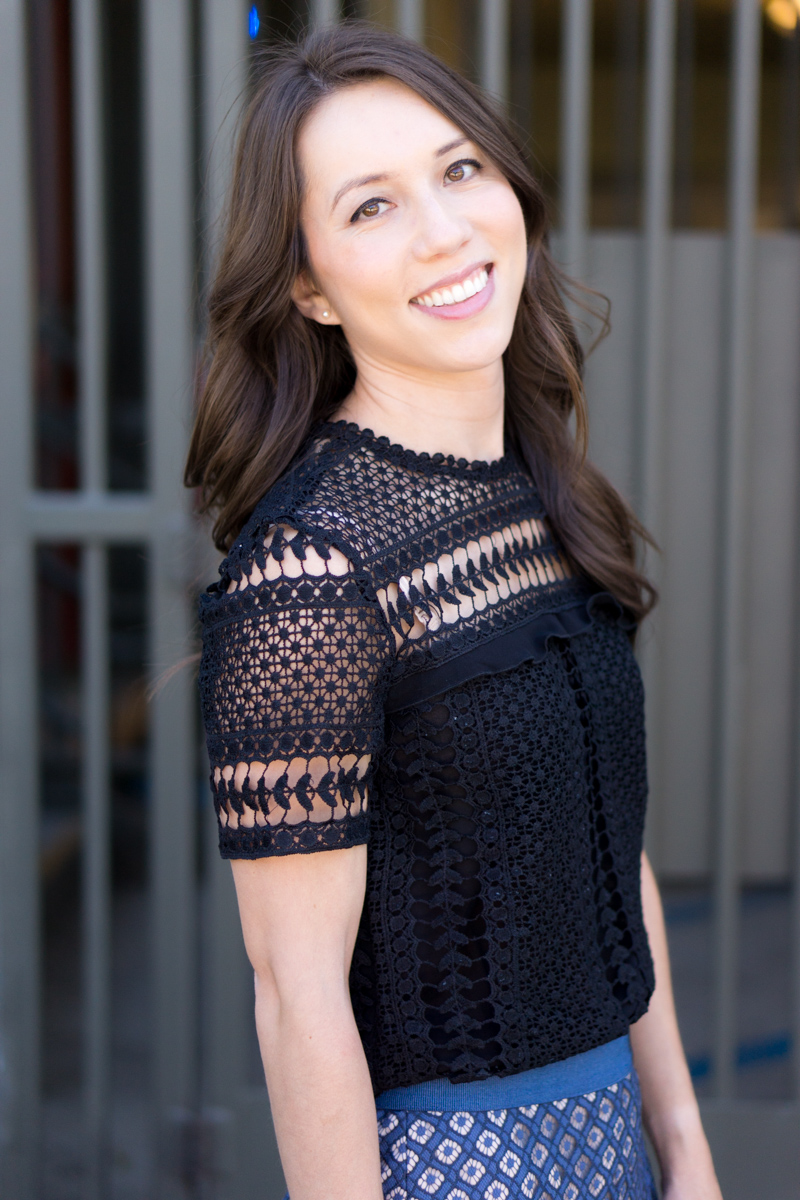 THINGS TO KNOW…PETITE FASHION BLOG
By day, I'm a pharmacist. I have a Doctor of Pharmacy degree and practice in academia and critical care (aka intensive care unit of the hospital). I currently live in southern California and spent my childhood in the Midwest. I'm very detail-oriented as a healthcare professional and will provide transparent, honest opinions here. I'm hapa – half Chinese, quarter German, quarter Irish.
Never Pay Full Price – it pains me to pay full price for items so the majority of the items I own I purchased via a discount.
Double the Fun – when I find items that I really like, I tend to purchase them in more than one color; typically this applies to handbags, shoes or belts.
Avoid the Dry Cleaners – I have never been enthusiastic about spending time or money at the dry cleaners so I only own a few items that (definitely) require dry cleaning.
FIT INFORMATION
5'1″ and 95 pounds
Petite XX-Small or X-Small or Petite 00
Size 23 or 24 pants
~27.5 inch leg inseam
Shoe Size: 5.5 (may size up to 6 – such as in Tieks)
PHOTOS
Photos are taken by me using my beloved Sony Alpha NEX-7 24.3MP camera or Canon Powershot SD990 IS camera (yes, the "old school" handheld) and my Benro tripod (model A0690T Travel Angel Tripod Kit with Aluminum Twist Lock Legs with BH00 Head). All purchased via Amazon several years ago. 
Links: Sony NEX-7
 (my version), Sony Alpha a6000
 (newer model), Benro Tripod Kit
 (newer model), New 50mm lens! Sony 50mm f/1.8 Lens
Read my full legal disclosures HERE
Healthcare & Pharmacist Focused Website over at
Sign up to get my 2018 Winter Style Challenge // 25-Piece Winter Capsule (it's free)