Starting 2018 with Gratitude + A Look Back on 2017
Happy New Year everyone! Today, I'm taking a moment to look back on 2017 and start 2018 with gratitude. You may have noticed I took a week off from posting to enjoy the holidays with family and take a step back to reflect on my blogging journey and small businesses.
First off, I thank each and every one of you for your support and encouragement. Sharing a piece of my passion on this blog is truly an honor. As you know I'm a pharmacist by-day and this fashion & lifestyle blog has helped me express my creative side and connect virtually while maintaining my passion in healthcare.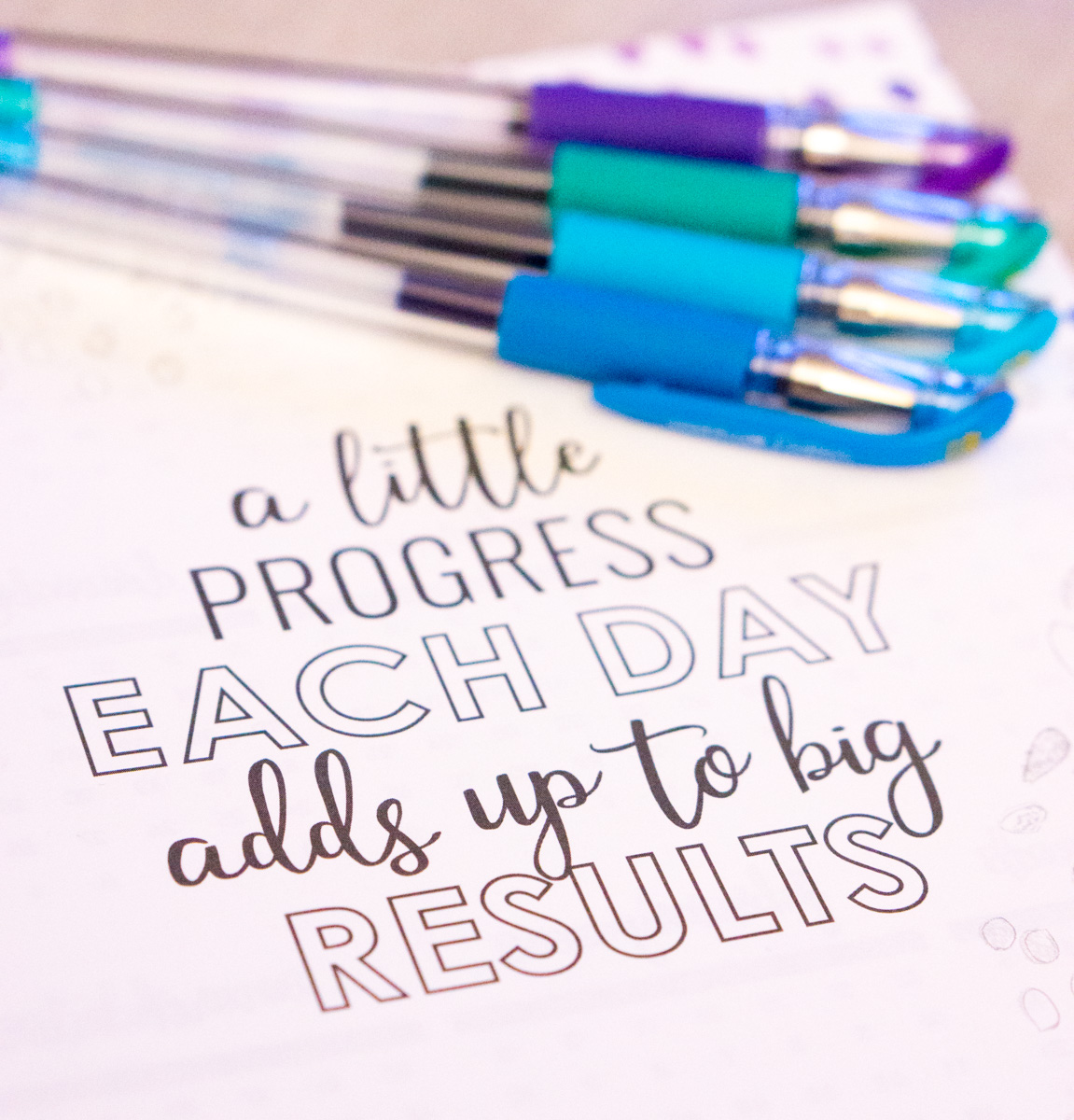 Outfit above: Sneakers; Bag; Jacket; Tee; Sunglasses
Let's talk about how I'm starting 2018 and then look back on favorite posts over the past year + new updates on how to use my blog!
I'm not one to write down New Year's Resolutions each January. Instead, I like to plan out goals for my personal and professional lives. I'm taking some of the positives I've learned over the past year and purging out areas that were not worth my time and unhappiness.
2017 was definitely a year of ups-and-downs on my blogs. I'm happy to say that I grew my technical skills running a complicated website and social media channels. And these skills enabled me to confidently launch  my healthcare blog, Find Your Script. On the flip side, I lost momentum during times and it was not until New York Fashion Week (blog post) that I came back passionate and recharged to tackle topics on Petite Style Script that I truly wanted to share with all of you! I know, I'm not the "NYFW-type" of girl and I'm not overly exuberant to attend fashion shows, but the inspiration and the connections to fellow fashion bloggers sparked something inside of me. I reunited with the passion I initially started this blog for – helping other women feel confident and empowered by their clothing choices. I hope that my refreshed style of writing and Capsule Wardrobe resources have helped you grow in your own life and adventures.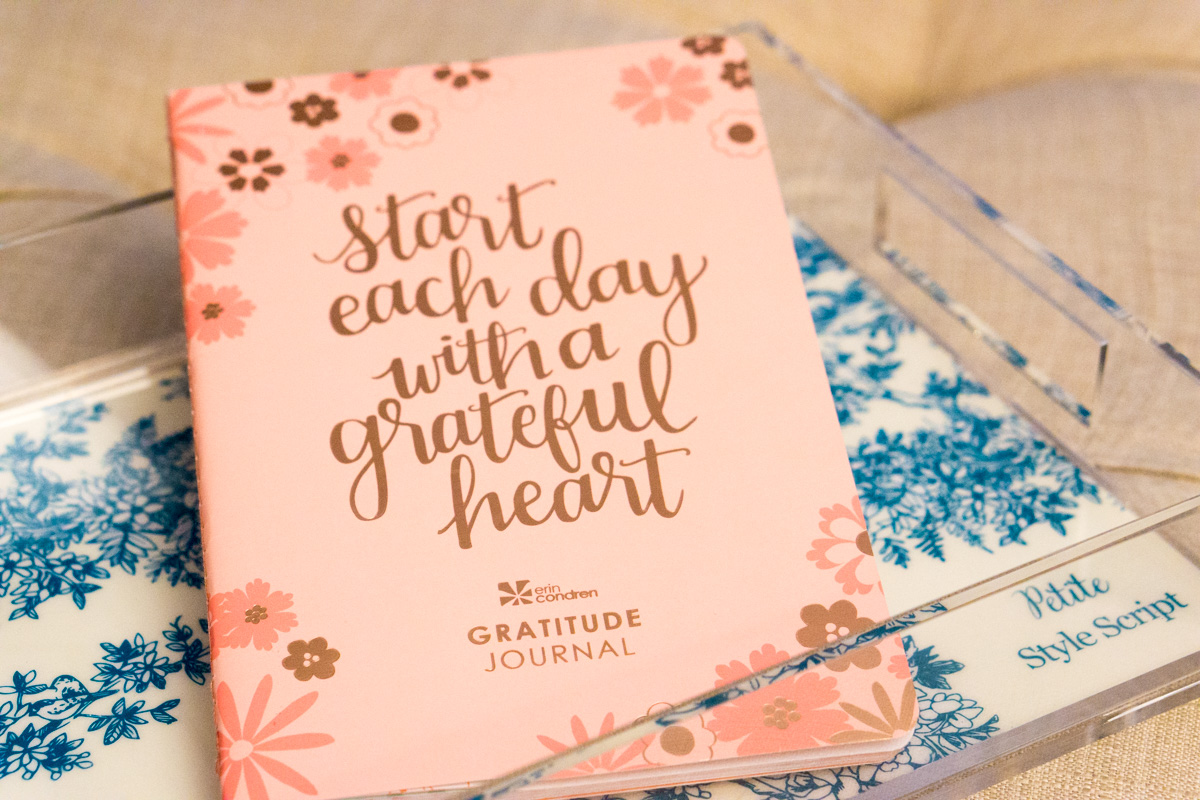 Gratitude journal found here
2018 will be a year of gratitude – I'm taking on the challenge to write in a journal each day to reflect on what I'm grateful for and celebrate the small things. I rarely find time to just sit back, relax and clear my mind. I'm always planning my to-do lists and taking on new projects. This year, my goal is to be intentional, live in the moment, and take time outside of my businesses/professional life to lead a more purposeful personal life. I encourage all of you to implement a small change in your life as well.
Let me take a moment to thank the wonderful companies that have supported Petite Style Script over 2017 – FIGS scrubs, Bloomingdale's, Talbots, Banana Republic, M. Gemi, Sheec Socks, Tieks by Gavrieli, Aveda Hair Care, Dermalogica Skin Care, Erin Condren, The Company Store, EZ Contacts, Ellie Activewear, The Gibson Collective, eWillow Greeting Cards, Krochet Kids, Pieces of Me, and The Langham Pasadena.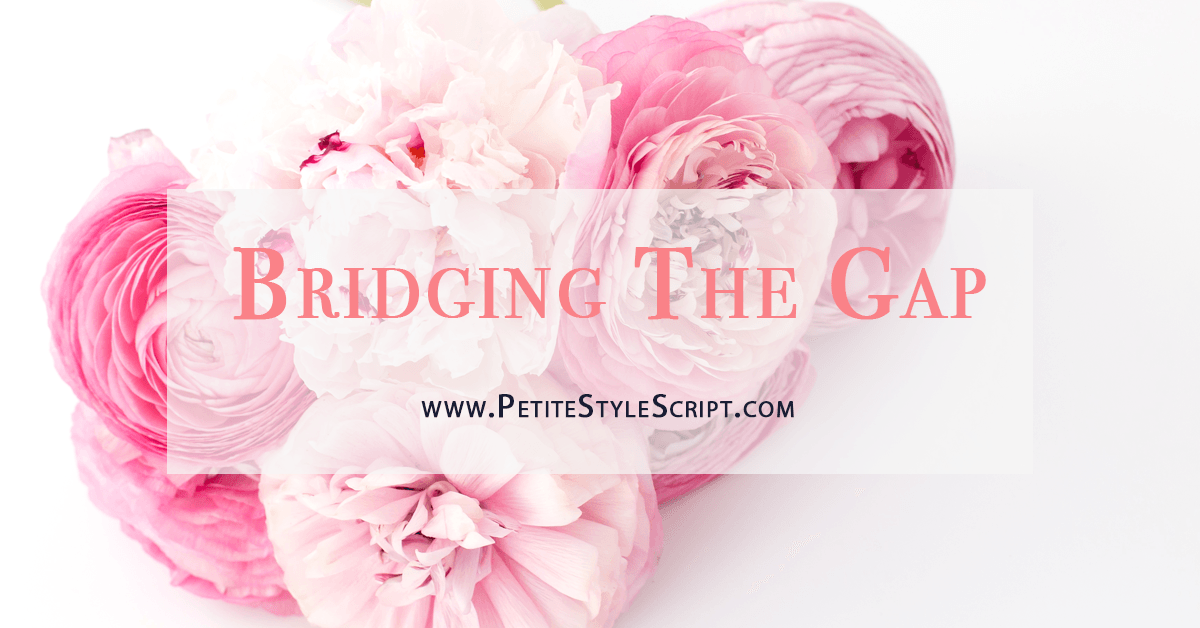 A special thank you to NetworkBe, Catherine Grace O, Jodie Touch of Style, Cheryl Hunter, and Shauna Chic Over 50 for our collaboration with The Bridging the Gap Campaign and Forever Fierce Initiatives. It has been an honor to represent the Millennial generation and share our thoughts together. We are breaking down age barriers one step at a time!
A Look Back on 2017
Most-Worn Items
FIGS Jogger Pants and Longsleeve tee (blog post)
Bobeau Wrap Cardigan (blog post)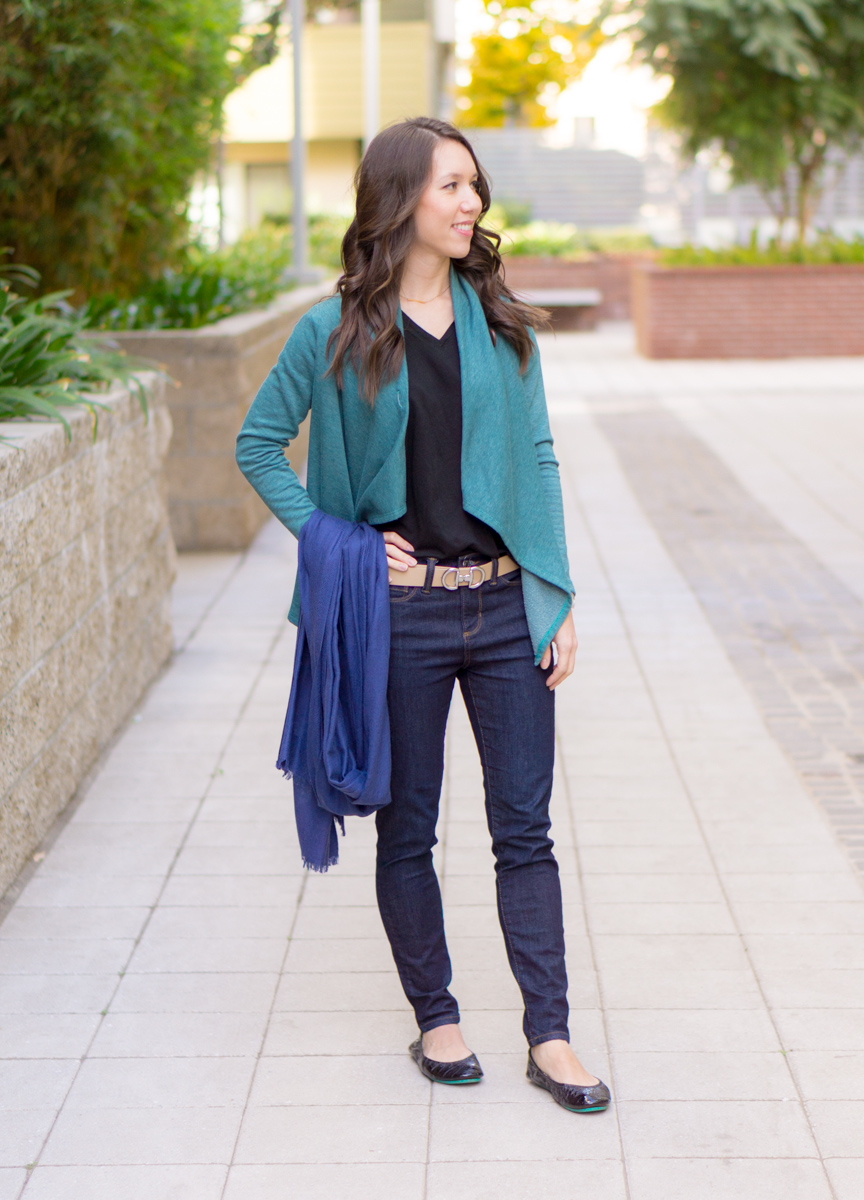 Favorite Posts
Reader Favorites
NIC+ZOE 4-Way Cardigan (blog post)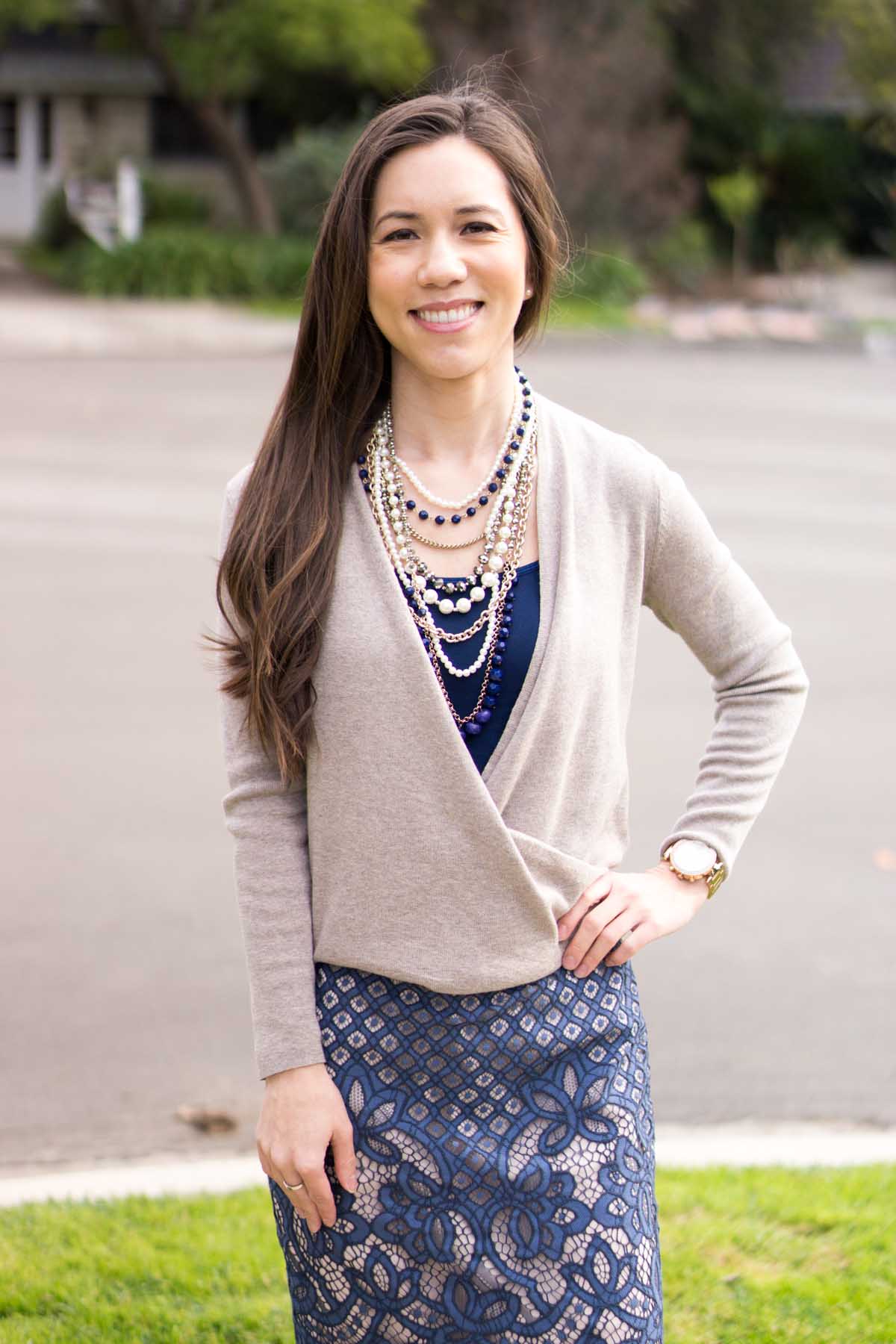 Aquatalia Boot and Tory Burch Wallet Clutch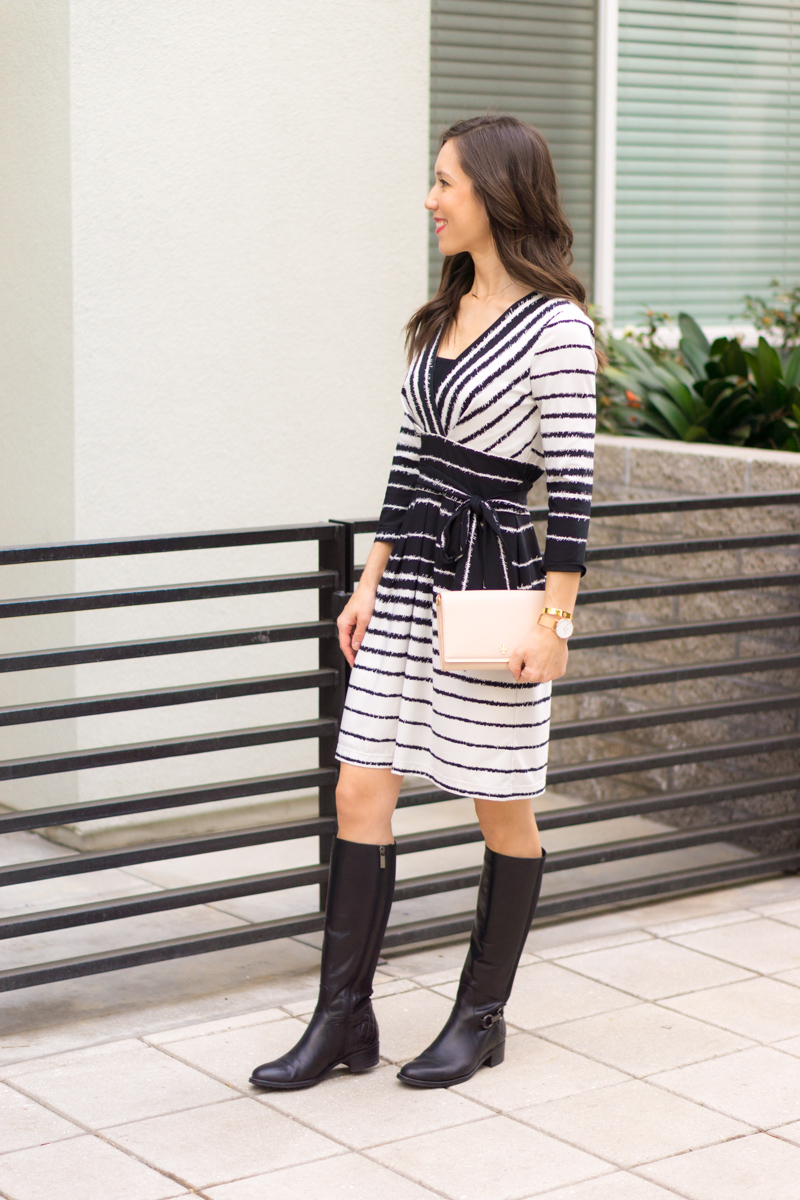 Talbots Reversible Belt (blog post)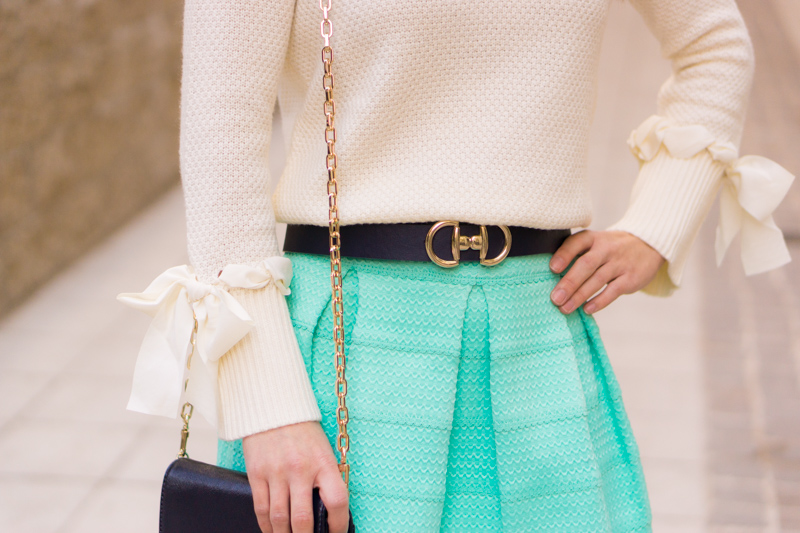 New Updates on the Blog
Menu Bar is re-organized with Style Help categories into different outfit styles and seasonal looks – you can also use the Search bar on the right sidebar to find a specific item I have worn
Shop Tab is updated and now includes my Amazon Shop 
Continue to shop your Screenshots from Instagram (download app or more info here) or use the SHOP tab (not pulldown menu) to browse all my outfits
I leave the Gift Tab up year-round because I know special occasions, birthdays and more are celebrated often!
---
Here's to a wonderful, healthy, happy and inspired 2018! I would LOVE to hear from you about what you'd like to see more of on this blog. Let me know any questions, requests or topics that you will find most useful or interesting! (comment below or email me)
Found this post helpful? Click the teal sharing buttons to share with a friend today!
My goal in 2018 is to reach 10,000 new women to inspire them to feel confident each day! 
---
Follow my updates on Social Media & Subscribe to Emails
Twitter | Facebook Page | Instagram | YouTube | Pinterest
Sign up to get my 2018 Winter Style Challenge // 25-Piece Winter Capsule (it's free)