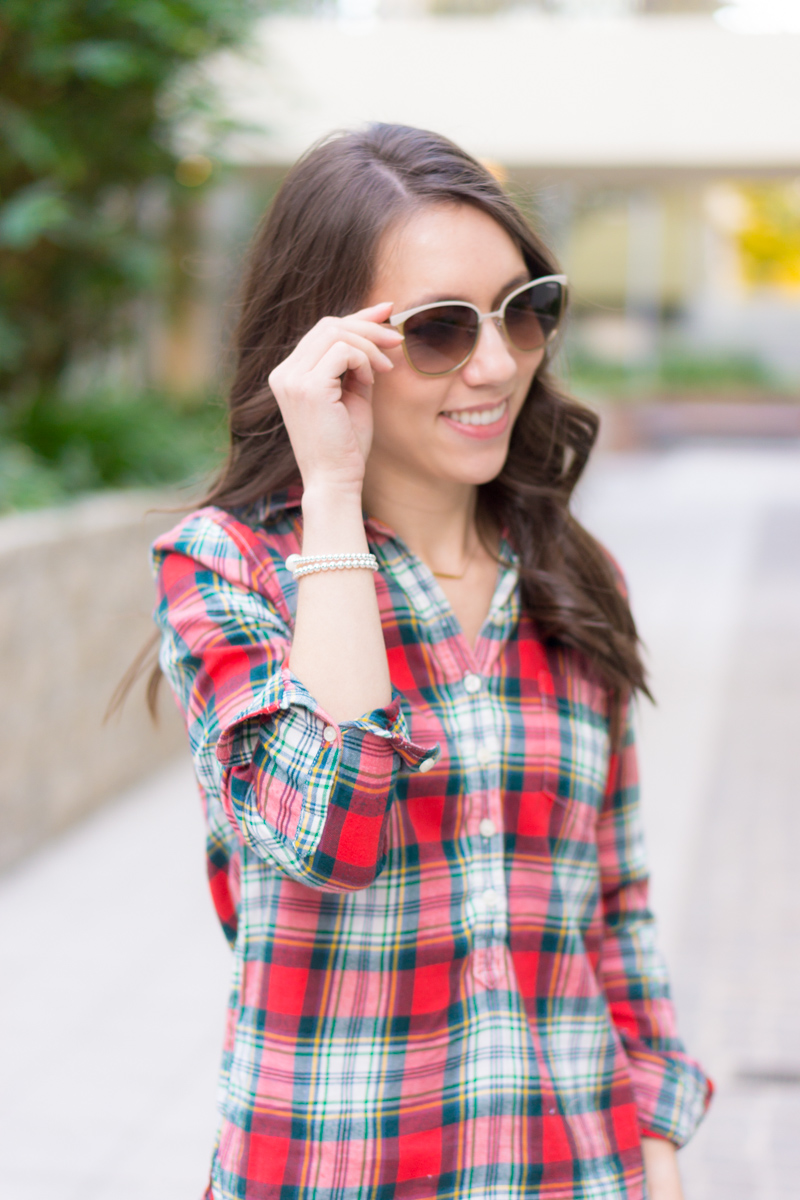 Protecting my Eyes + LASIK update
As I reflect on 2017, one of the biggest challenges I had related to my health helped me take a step back and learn to be grateful for the small things. This challenge was my vision.
Some of you may have seen my updates at the end of 2016 and early 2017 about my LASIK eye surgery experience with renowned Dr. Maloney. I had finally taken the leap to live without contact lenses or glasses…but as I delved into my professional life, I soon learned not to take my vision for granted. Why do I mention this? I spent long hours starring at a computer screen and phone screen as a pharmacist/professor and blogger using social media/writing blog posts. I trained my eyes to see close-up with these practices, all while my distance vision declined. And the sad part, I didn't even notice! It was not until I spoke at a pharmacist conference that I realized the severity of my vision loss – I couldn't read the PowerPoint slides! The following week, I missed freeway exits – which can be quite complicated with all the freeways we use here in Los Angeles to commute (I take 2-3 freeways a day).
Note: This post may contain affiliate links; full disclosures HERE. This means, purchasing an item through one of my links may earn me a small commission without affecting your own purchase. Thank you for supporting Petite Style Script & helping it continue as an educational resource.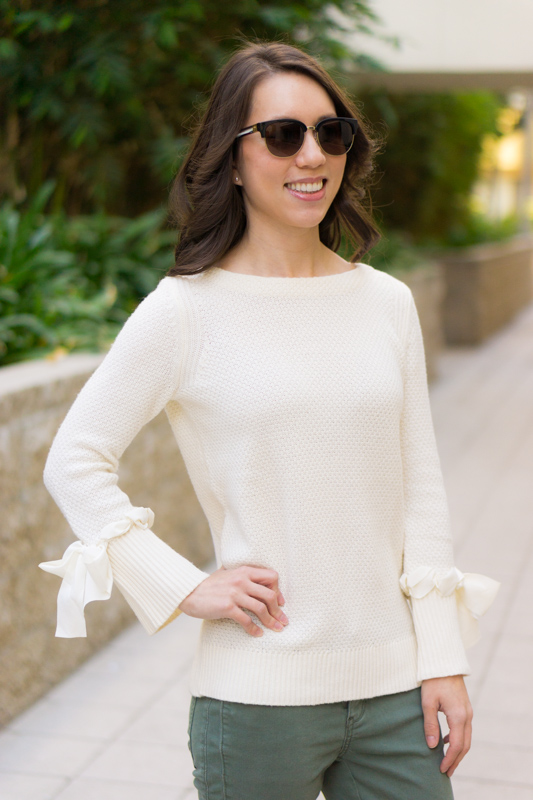 Outfit details in this blog post
Luckily, I have been able to further correct my vision with a second LASIK eye surgery (also known as an Enhancement procedure). After declining back to -1.5 to -1.75 vision, my eyes are now 20/15 or 20/20.
For those wondering, the second surgery I underwent a similar process (from this blog post) with pre-surgery eye drops, a painless ~10 minute procedure, and post-surgery nap/follow-up appointments. I will say the biggest difference was the scratchiness I felt on my eyes following the second surgery and more significant dry-eye (although this was during the large amount of brush fires in CA with low humidity and poor air quality). It's been 5 weeks and I am back to using just my Blink Gel Tears morning and nighttime.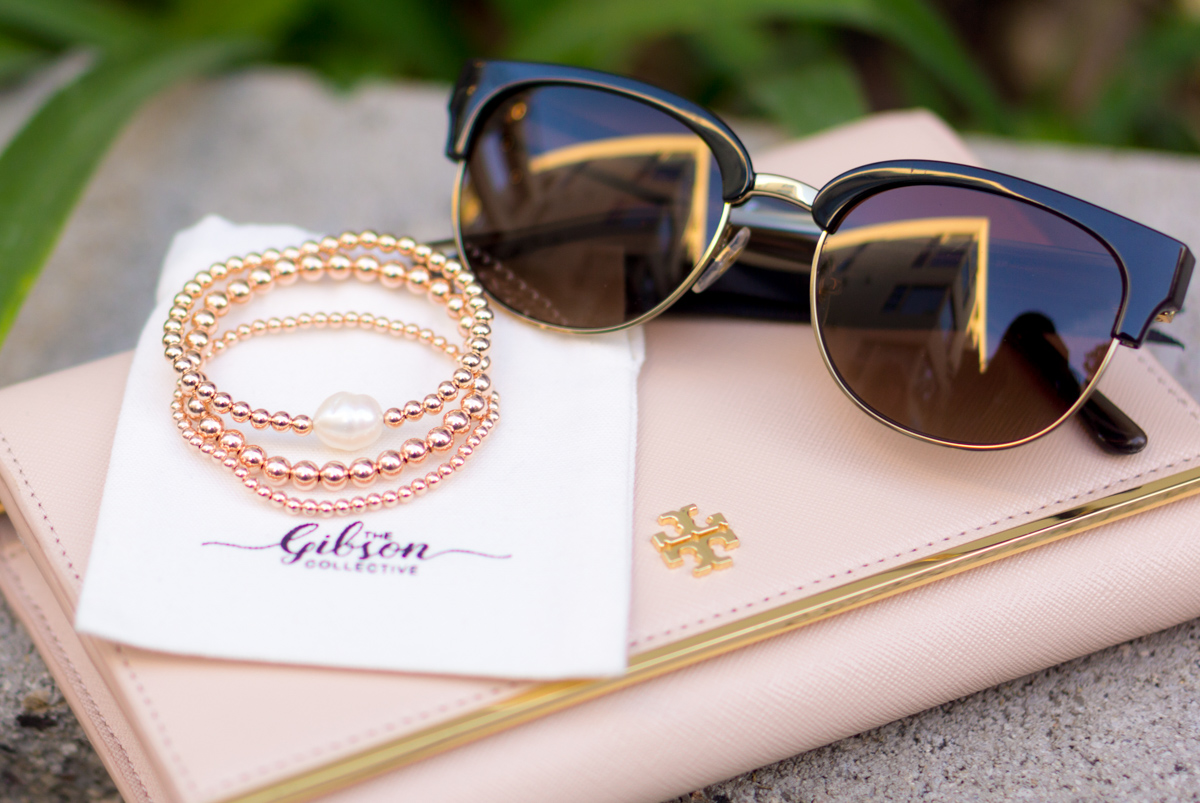 Details on items in this photo in this blog post
Lessons Learned from this experience?
Put down your electronic device and live in the moment! As a blogger, it was easy to become consumed with social media, particularly Instagram. Instagram is a phone-oriented platform and the time spent liking and commenting on my favorite Instagram accounts was hurting my vision. Unfortunately, I did have to take a step-back from my Instagram usage and although my own account suffered, I know it was the right choice moving forward. Thank you to everyone who continues to support me on social media – I am always sorry when I cannot reciprocate engagement.
Continue eye exercise and take vision breaks. Every 20-30 minutes, get up, walk around, and exercise your eyes with up-close to distance vision challenges/techniques.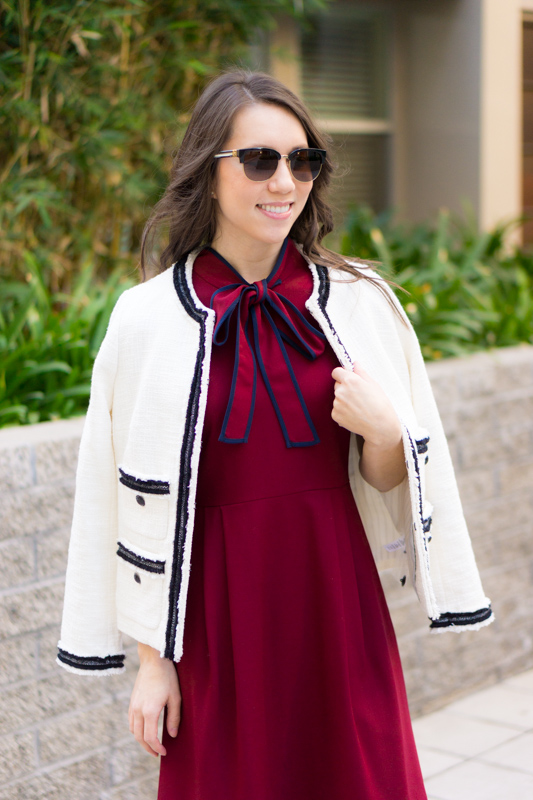 Outfit Details: J. Crew Dress 00P (my blog post); Talbots Blazer 0P (similar here or here); Tory Burch Sunglasses c/o
Protecting My Eyes with EZ Contacts
Today, I am very mindful of protecting my eyes. I've always preferred polarized sunglasses and after my surgery I was not wearing them often. With this vision scare, I was able to connect with an amazing online retailer for new polarized sunglasses – EZ Contacts. Living in southern California, sunglasses are worn daily!
I highly recommend EZ Contacts with their wide array of choices and affordable options. I had previously tried on these polarized sunglasses at a large retailer but the discount and customer service could not be beat at EZ Contacts. My favorite sunglasses: Tory Burch Sunglasses and Vogue Sunglasses.
For those who haven't taken the LASIK surgery leap, EZ Contacts offers a wide selection of eyeglasses and contact lenses in addition to their sunglass options.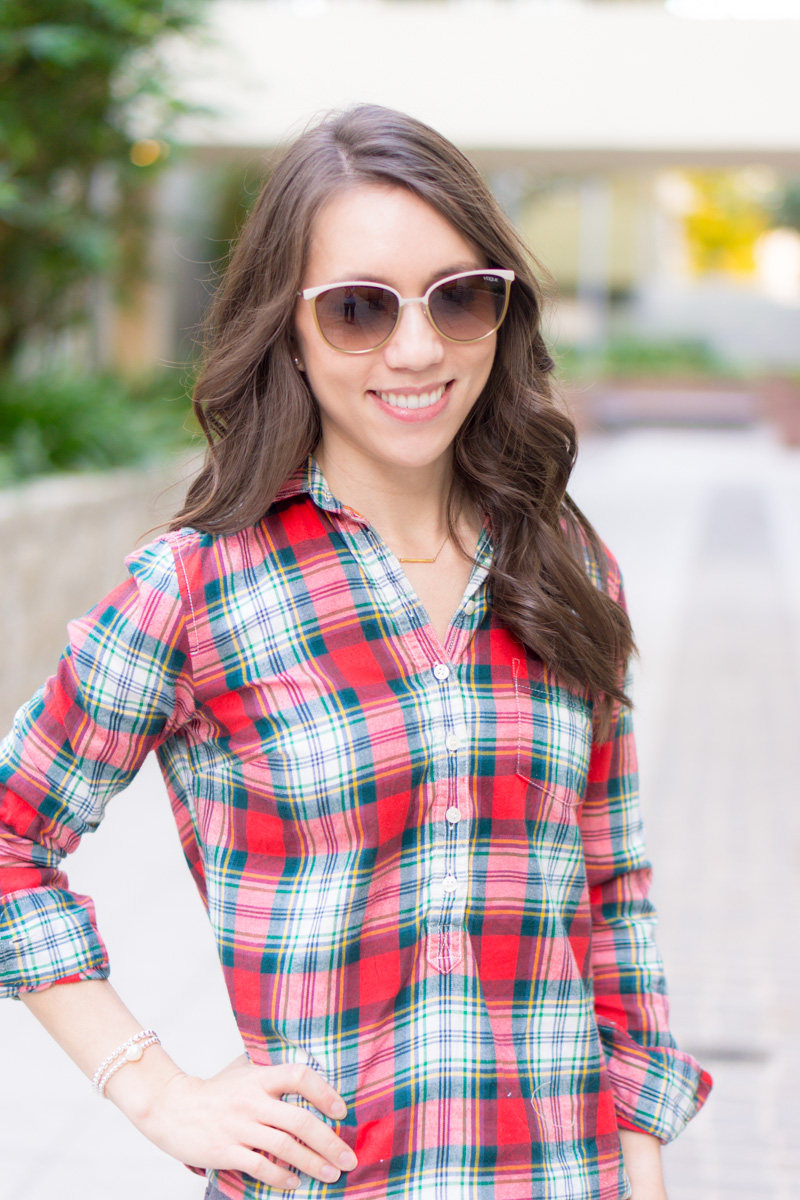 Outfit Details: Vogue Sunglasses c/o; J. Crew Factory Shirt XXS (similar here or here) 
---
What are you grateful for this year? Here's to a healthy 2018!
Found this post helpful? Click the teal sharing buttons to share with a friend today!
My goal in 2018 is to reach 10,000 new women to inspire them to feel confident each day! 
---
Follow my updates on Social Media & Subscribe to Emails
Twitter | Facebook Page | Instagram | YouTube | Pinterest
Sign up to get my 2018 Winter Style Challenge // 25-Piece Winter Capsule (it's free)