Fit Reviews | Best Fourth of July Sales
The 4th of July is hands-down my favorite holiday of the year! I look forward to it for weeks and I honestly cannot believe that it is already July! 2017 is flying by.
My fit reviews from the Memorial Day Sales went over so well that I decided to bring them back with some amazing Fourth of July Sales! Here are my recommendations:
Note: This post may contain affiliate links; full disclosures HERE. 
Let's start with the best sales & deals and then go into items I recommend because either I already own them or tried on/purchased for myself!

I am loving this teal green skirt and ordered it in a Petite 00 – it is the perfect combination of classic style and bright summer color to wear to work and transition to weekend wear. I'll post a photo once I receive my order tonight. To pair with it, this classic halter top will be great for skirts and is available down to size Petite XXS. To dress it up for work, a blazer or cardigan would work well while being able to beat the heat outside of work. Finally, this Field Jacket is such a steal at its current price and looks like a perfect transition piece from season to season.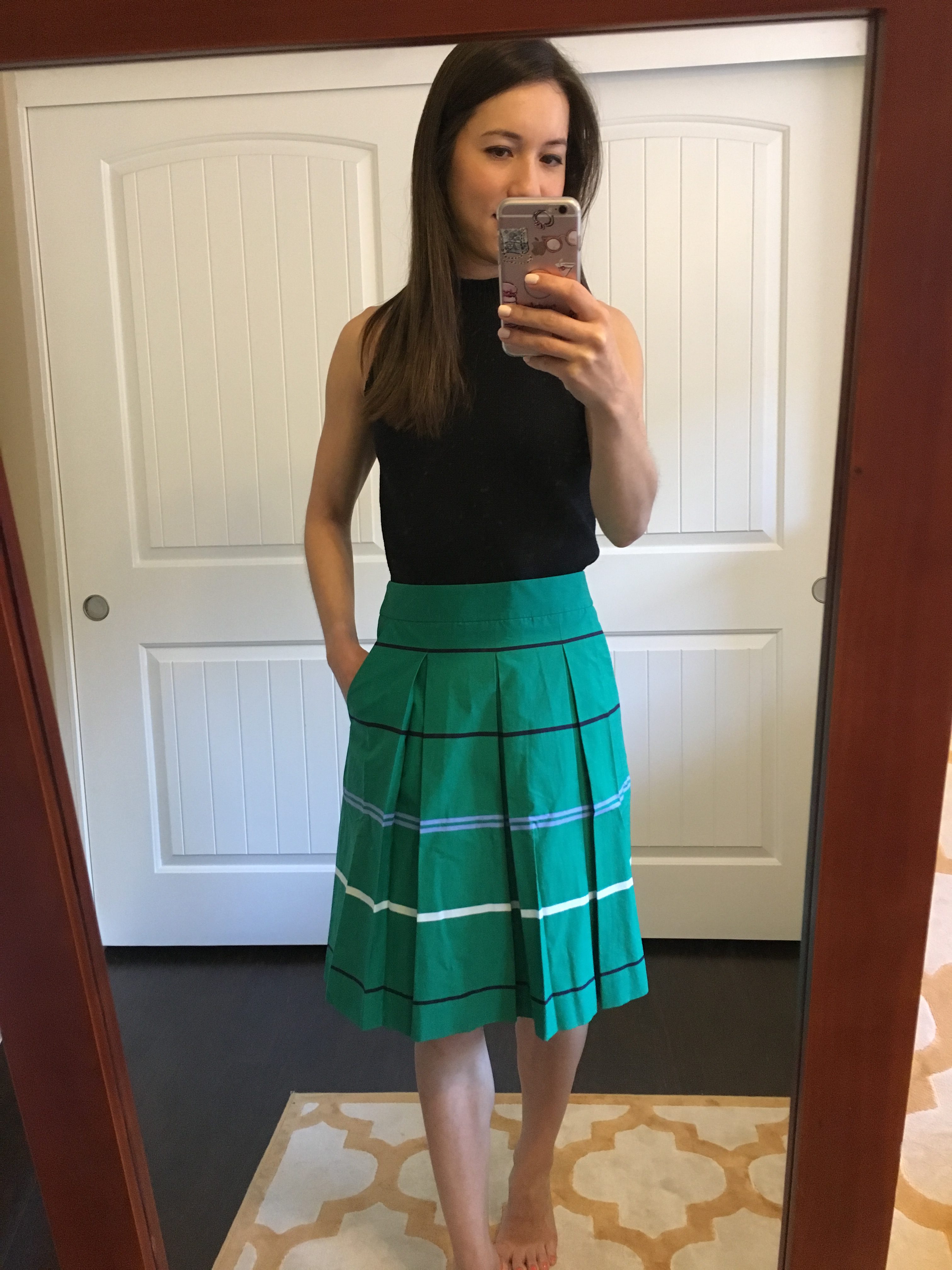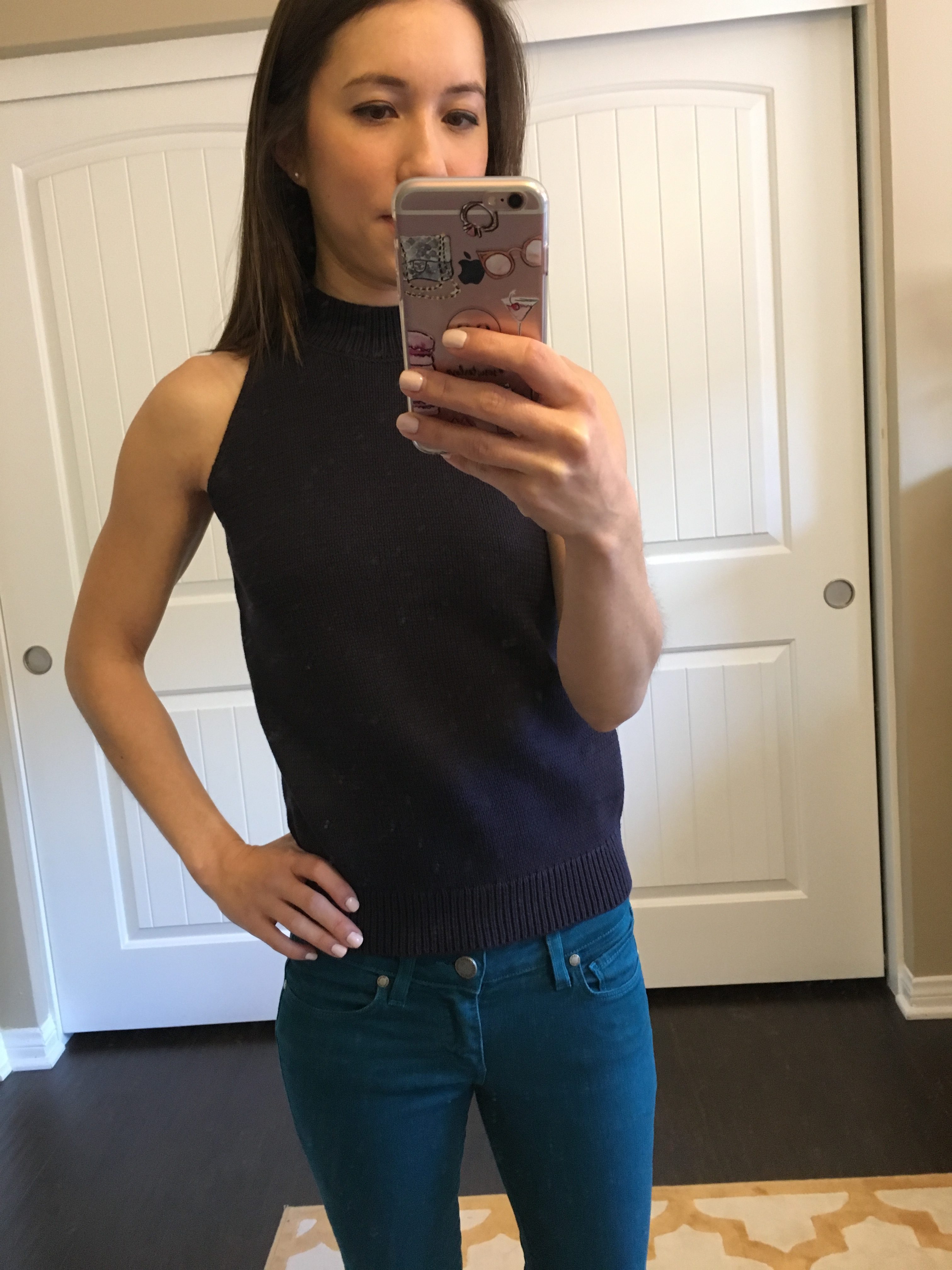 Petite XS – the Petite XXS was a little short for me (5'1″ height). When I lift my arms, the sweater does NOT move! Amazing!

Of course Bloomingdale's is having another amazing sale and their DEAL REVEAL is amazing! Just sign up for their email list to get your code – an extra 20-40% sale/clearance items. Many of the items I received during their Memorial Day Sale are back on sale and selling out SO fast. Head over to my previous review here or shop my picks via the images above. *Note if items sell out, keep them on your wishlist in case sizes come back in stock!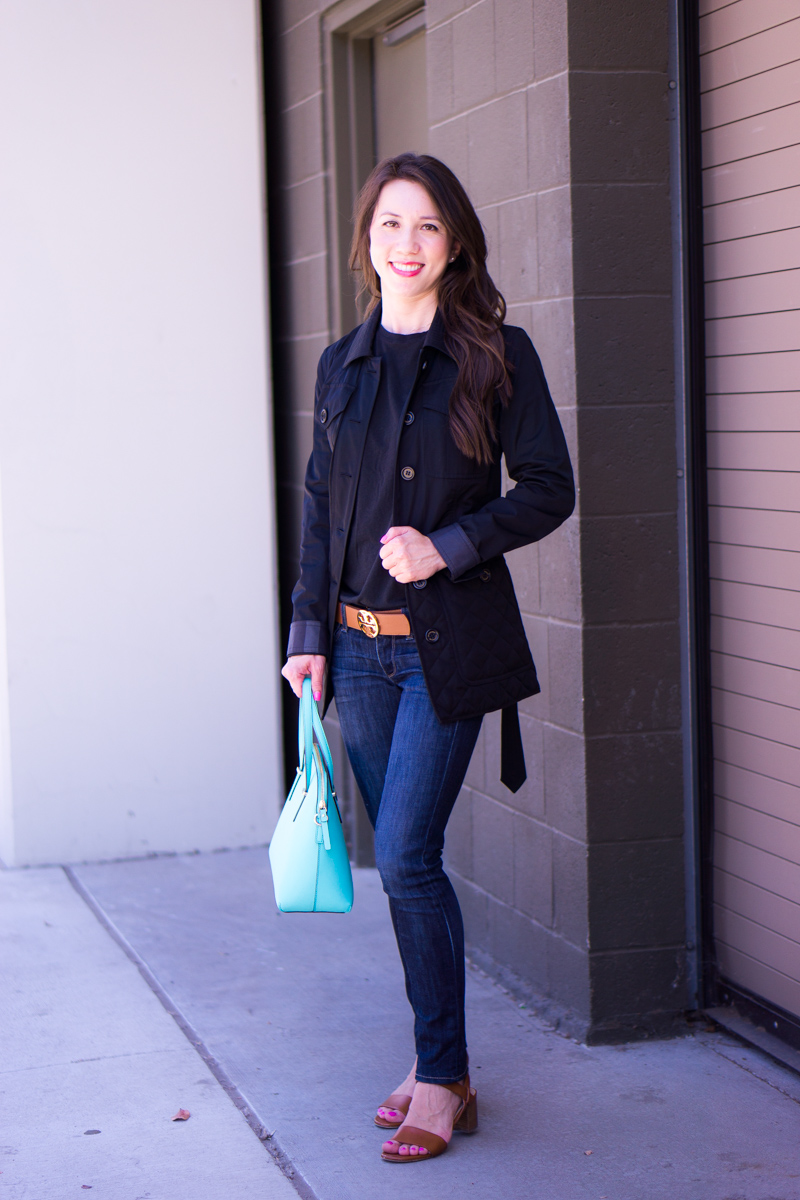 Banana Republic has some of the best petite clothing and their current sale is outstanding. I tried on many of these items back in May at the Tanner Market location in Pasadena, CA – previous photos of my outfits on this post. Some items to highlight include the 2 petite-friendly long/maxi dresses I tried on in Petite XXS/00 that fit without alterations and in length on my 5'1″ frame – Blue Dress or White Dress – and this Floral Blazer. Shop my other recommendations by clicking the images above.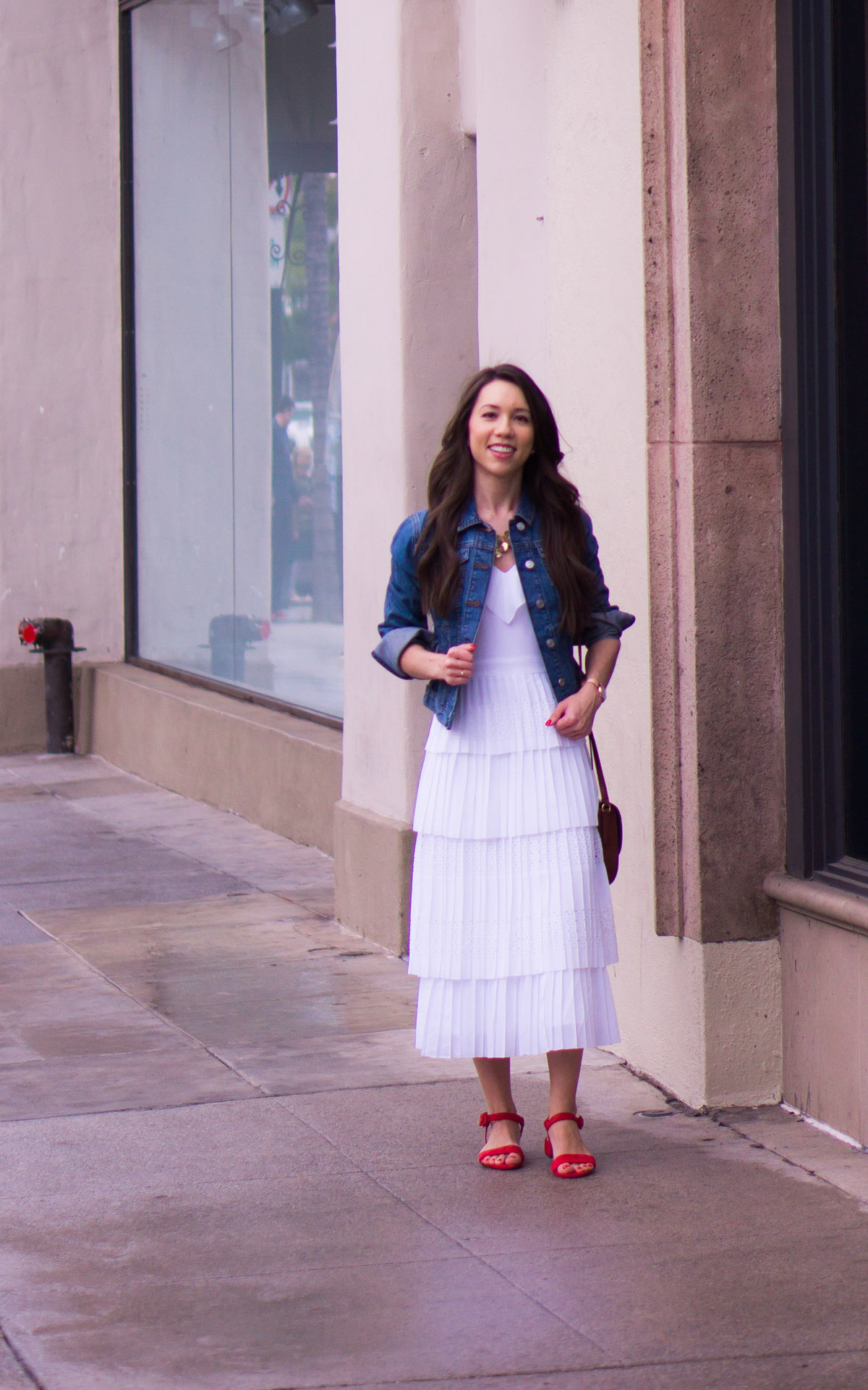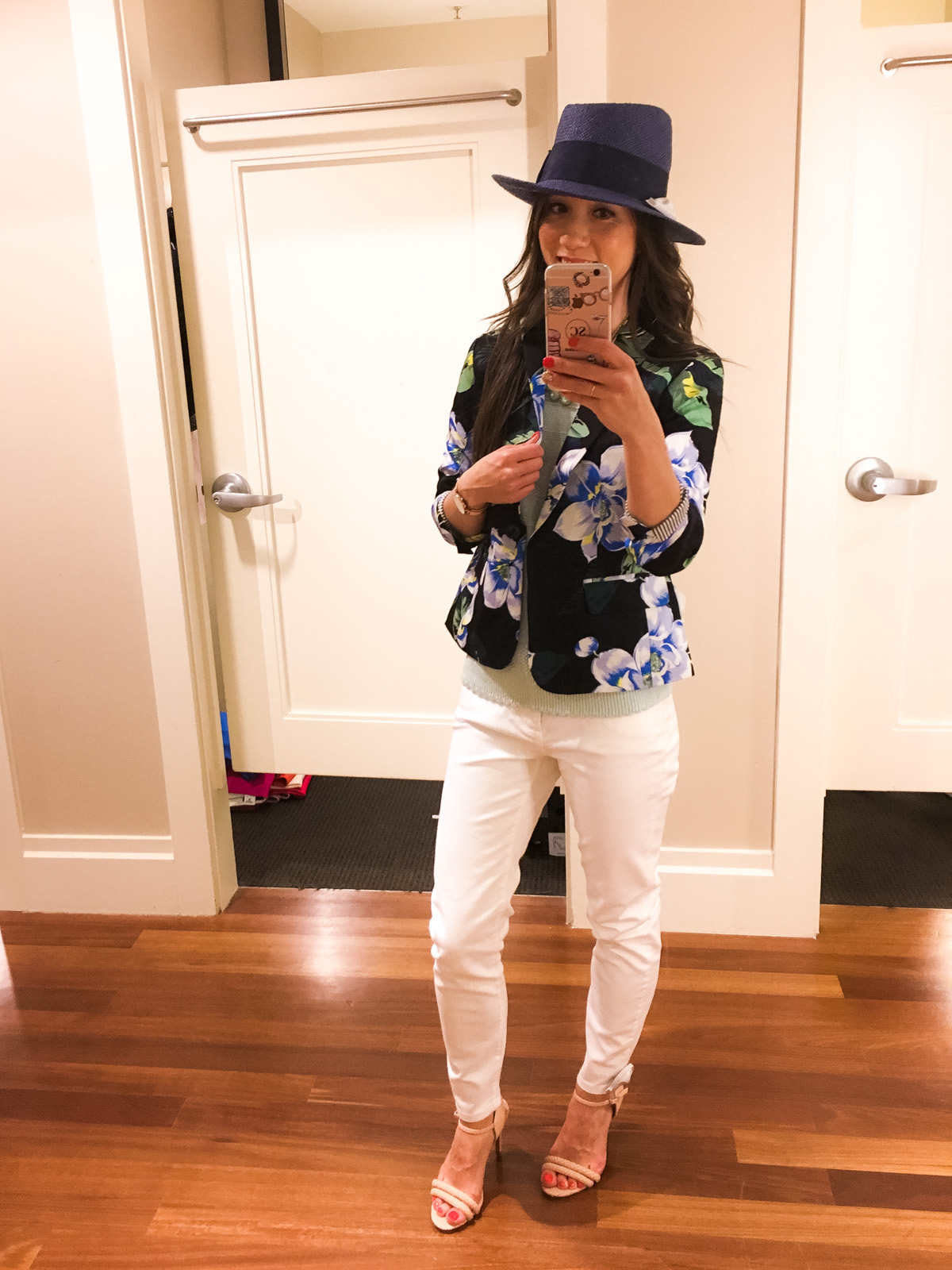 WHBM is also known for their petite-friendly fits and a few items caught my eye. Unfortunately, I have not had the opportunity to try these on but here are a couple wardrobe essentials – Sundress paired with this White Denim Jacket and this layering utility jacket.

J. Crew had a great sale last week and I picked up a few items that are still on sale for the 4th. This eyelet sweater caught my eye to pair with summer skirts, this rickrack trim jacket looks so classic for work and crisp in white and navy, and these linen tees are perfect for summer casual outfits.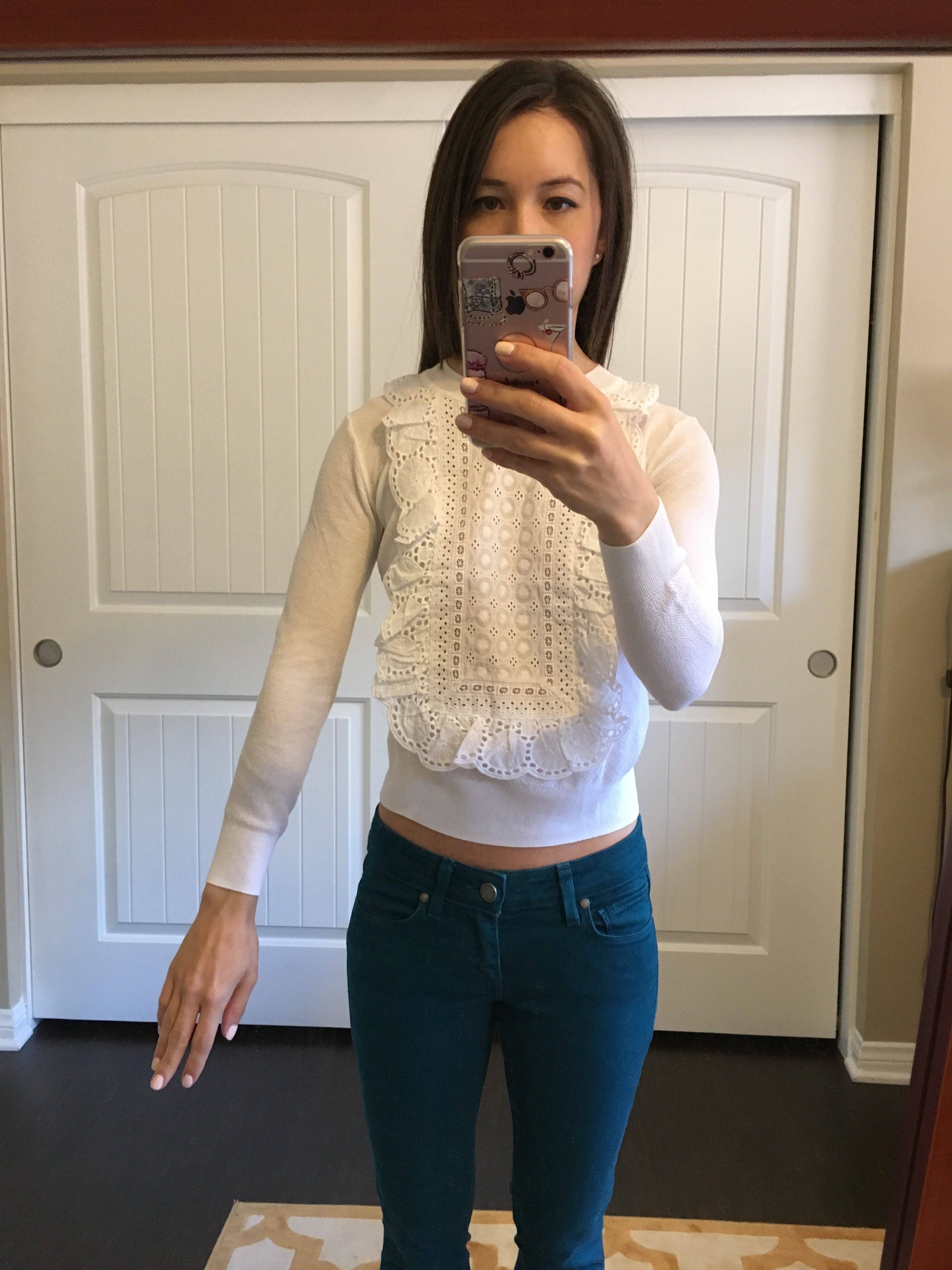 XXXS – a little small for me!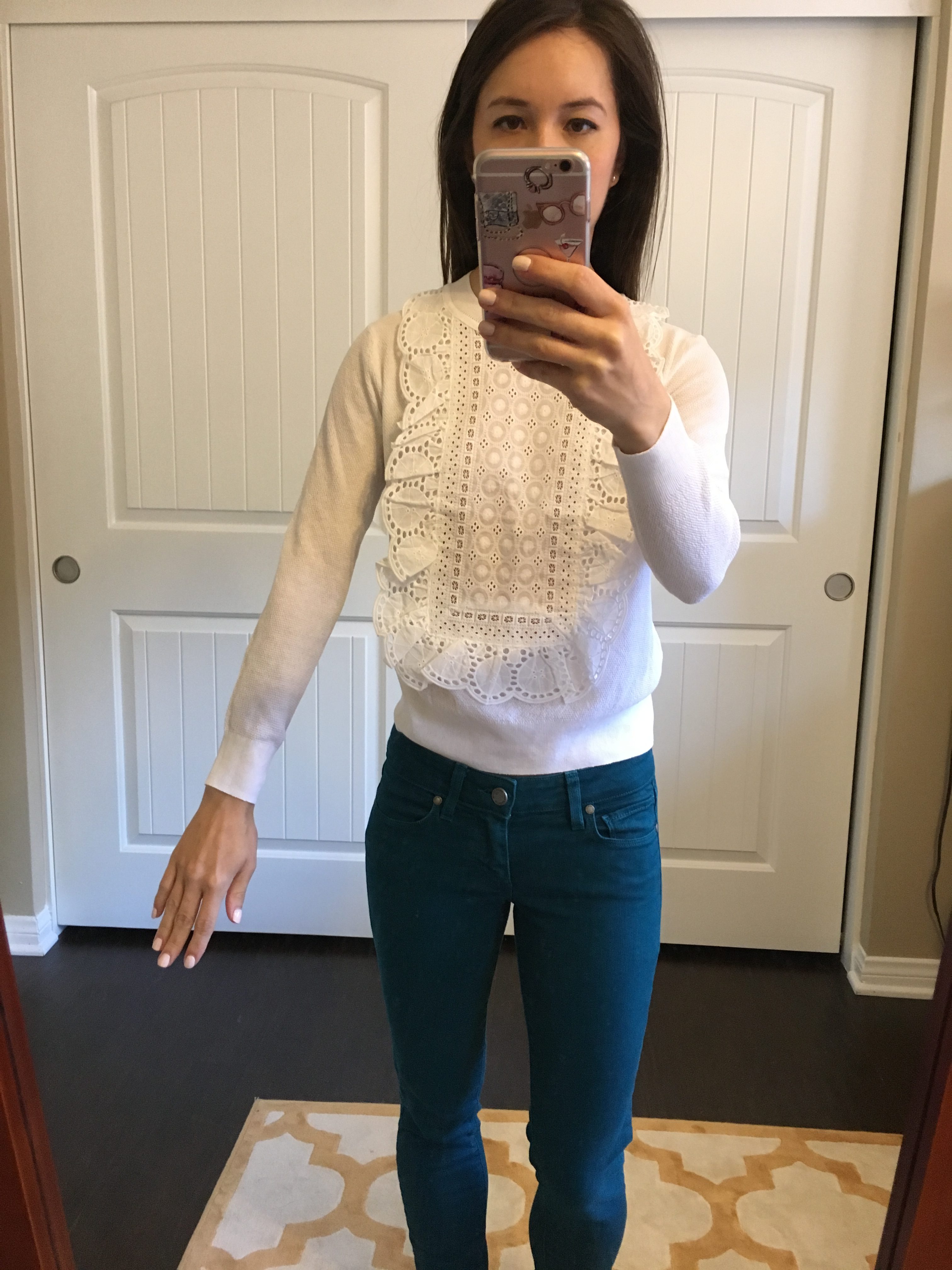 XXS – fits better but quite short – best fit out of the 3 sizes I tried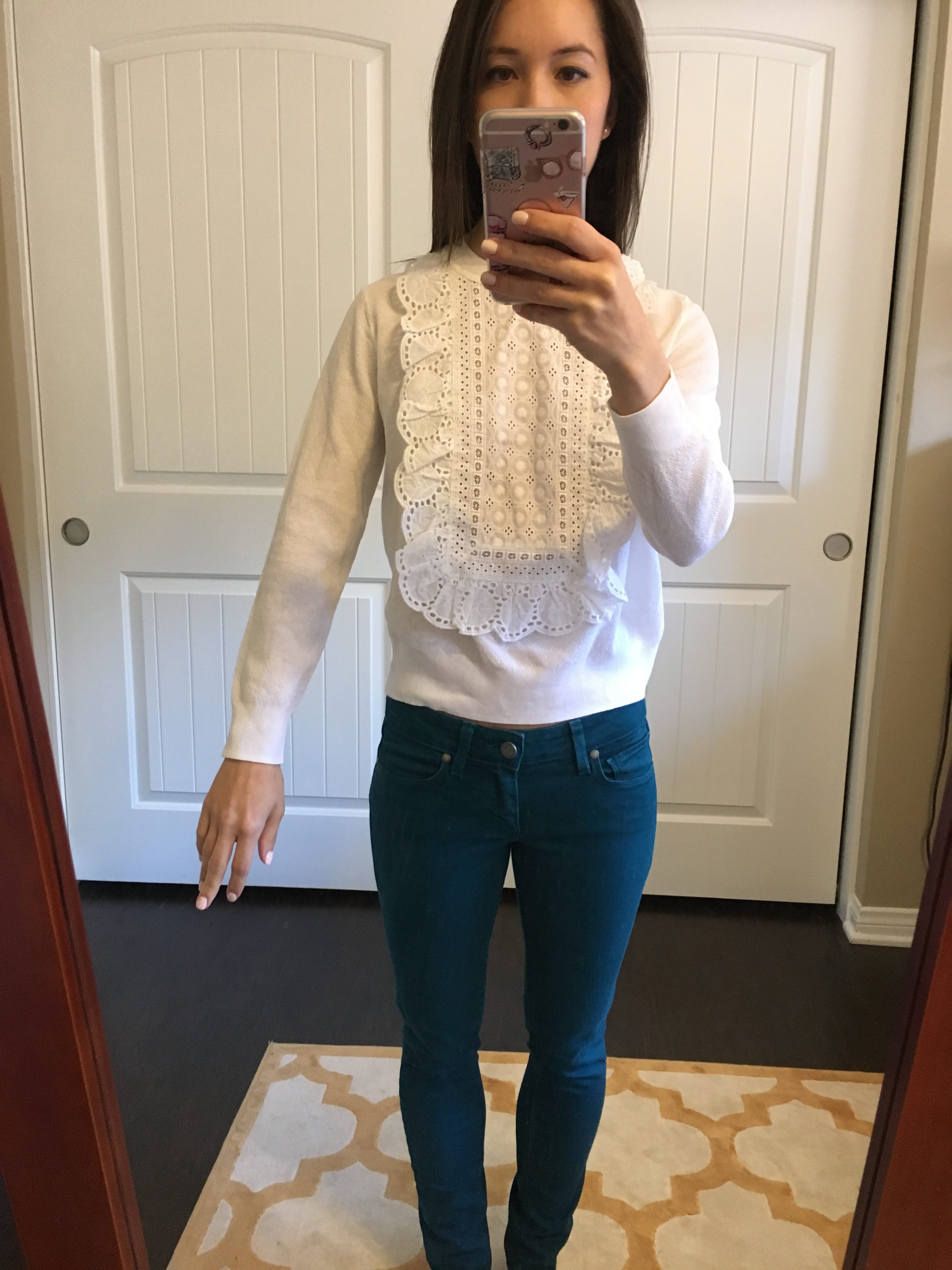 XS – a little off in the proportions, arms are loose while the length is still short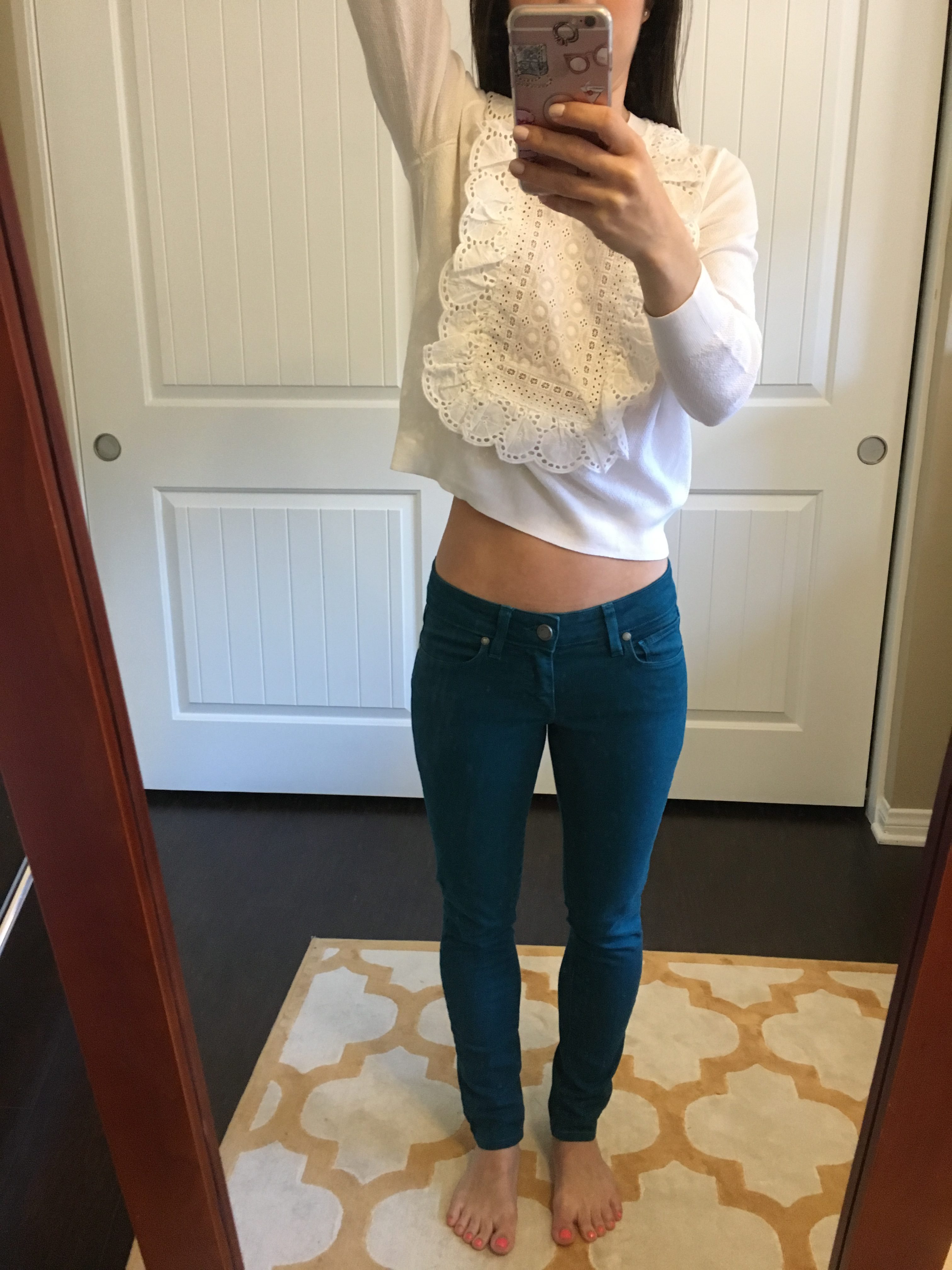 And yes when arms are raised, the sweater lifts up significantly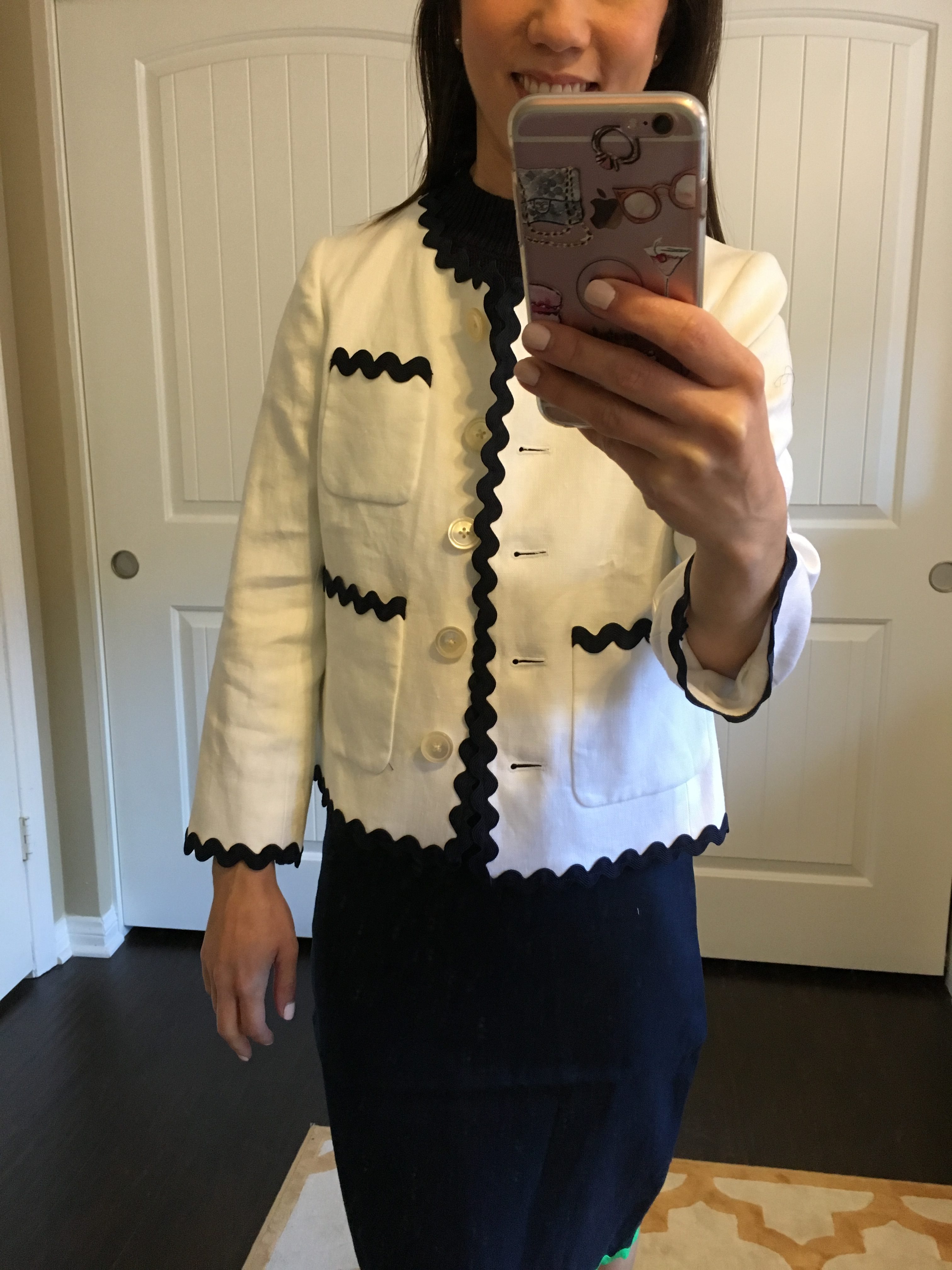 I'll continue to update the sales and photos as I receive items!
Enjoy your holiday weekend! I'll be spending time with my family and friends 🙂
Sign up to get my 20-Piece Capsule Wardrobe Starter Kit + Shopping List (it's free!)