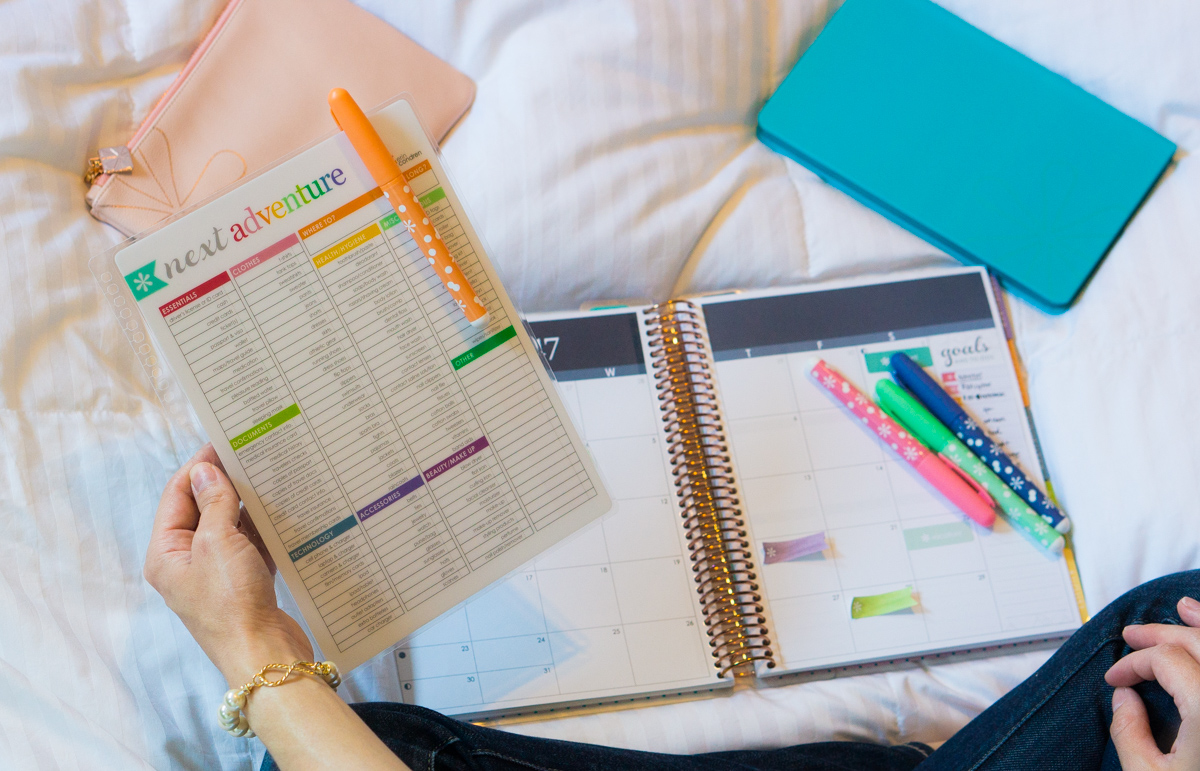 How To Stay Organized While Traveling | Erin Condren Hardbound Planner
I LOVE Erin Condren and their planning, organization and home decor products and today I'm excited to write about travel plans using Erin Condren Products.
If you want to know more about this company, head over to my previous blog post HERE and video on Erin Condren Lifeplanner HERE.
Disclosure: Erin Condren provided the products in this review; as always all thoughts & opinions are my own. This post may contain affiliate links; full disclosures HERE.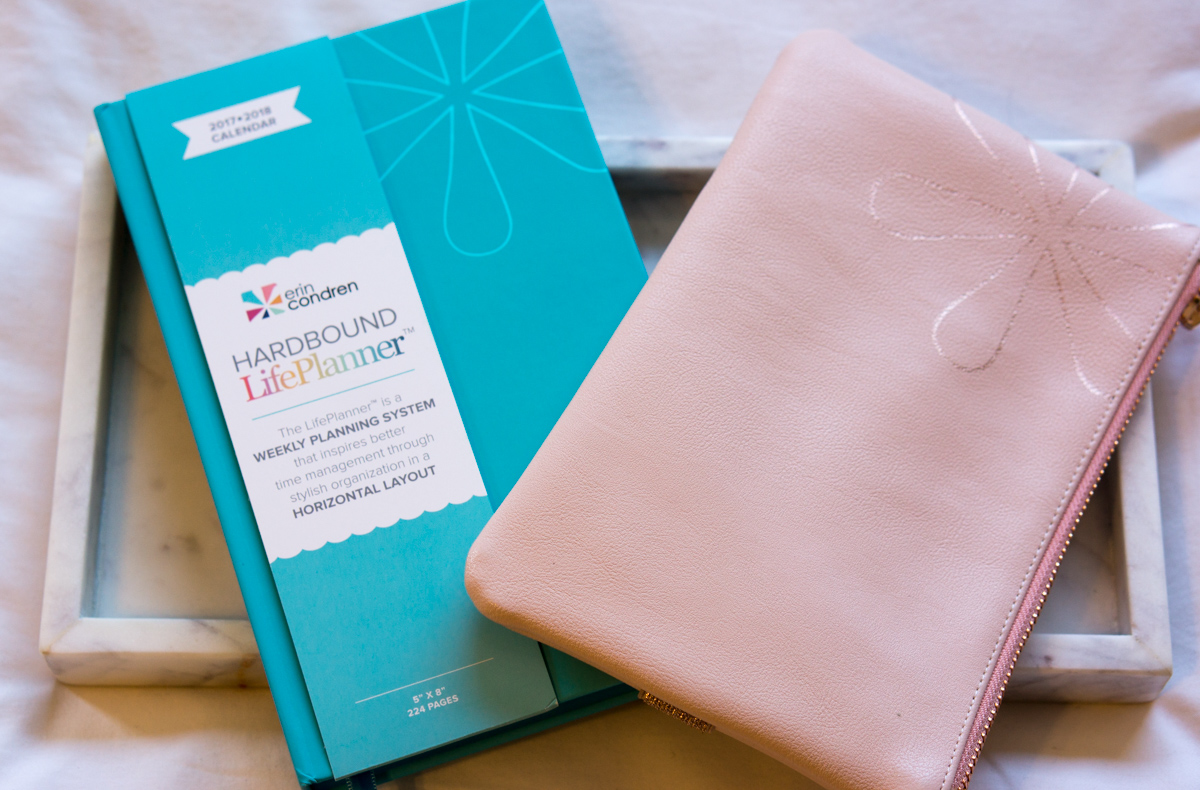 With summer travel plans filling up our calendars, I want to share my tips for staying organized and planning your travel this season! Here are my tips:
Prioritize what activities you want to do and see while traveling
Plan out your travel outfits and organize your luggage with all your essentials
Don't forget to document your travels in your journal
Carry it all with you in compact size
Prioritize
When I'm planning my travels, especially to a city I have never been to, I like to research what the city has to offer and make a list of activities I'm interested in doing. Then I'll prioritize what activities I'm MOST interested in seeing and doing and determine how it all fits in my schedule. Many times there are just too many things to see that I have to eliminate a few activities that are not high on my wishlist.
After prioritizing, I place all my activities into my Erin Condren Hardbound Lifeplanner!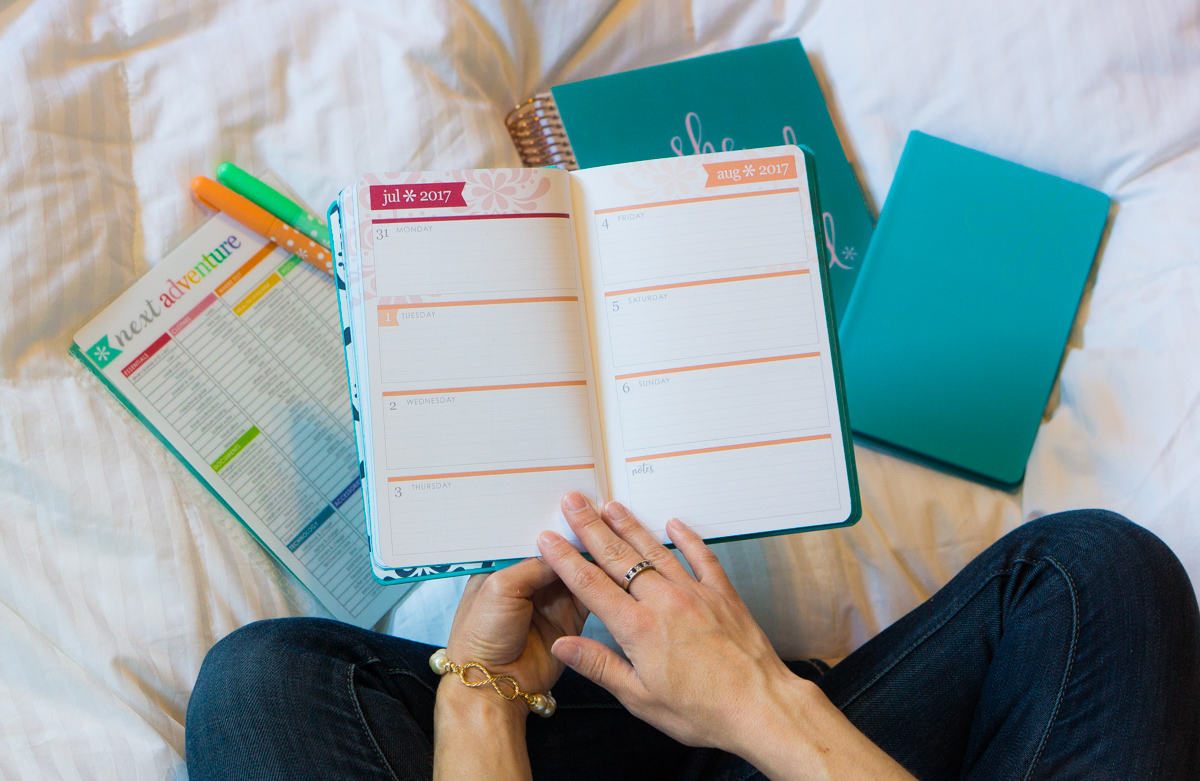 Plan Your Travel Outfits
Of course we have to plan out our travel outfits and see what essentials to bring. I like to form a capsule wardrobe for my travels, especially with long trips (2-4 weeks) and limited luggage space. Then I'll use my handy Erin Condren Snap-in Travel Dashboard and Gemstone Wet Erase Markers to check off all my essentials. Isn't it the worst when you arrive to your destination and realize you forgot your toothbrush?! It's an easy fix but forgetting your prescription medications or glasses is tricky!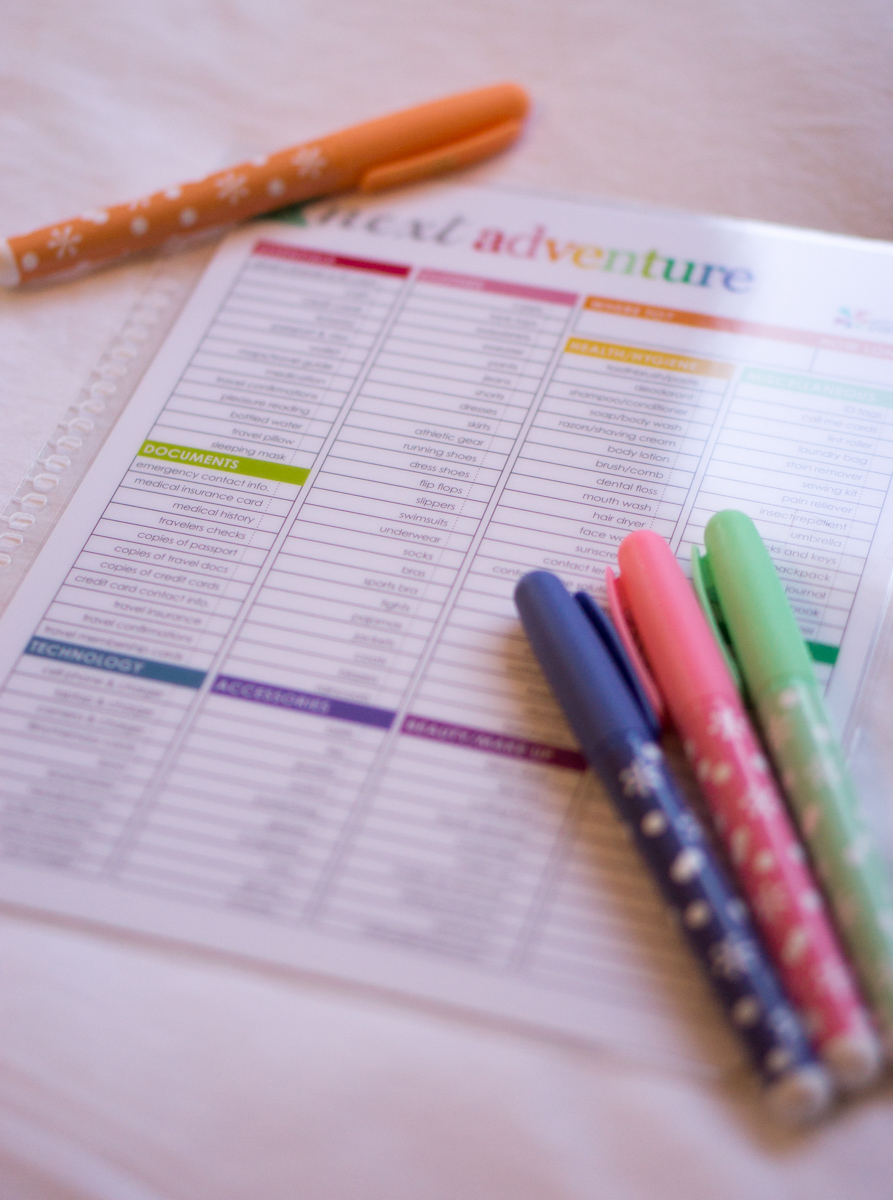 Journal
While traveling, of course photography is a must but I also recommend journaling! It is a great way to stay connected during the trip and reflect on memories that are made. This can also become a mini-scrapbook if you leave room to clip in photos and utilize Erin Condren's large array of stickers!
Erin Condren's new Hardbound Notebooks are perfect for your journal time and come in a wide-variety of colors to fit your desires. I picked up one in almost every color! Can't wait to use them all 🙂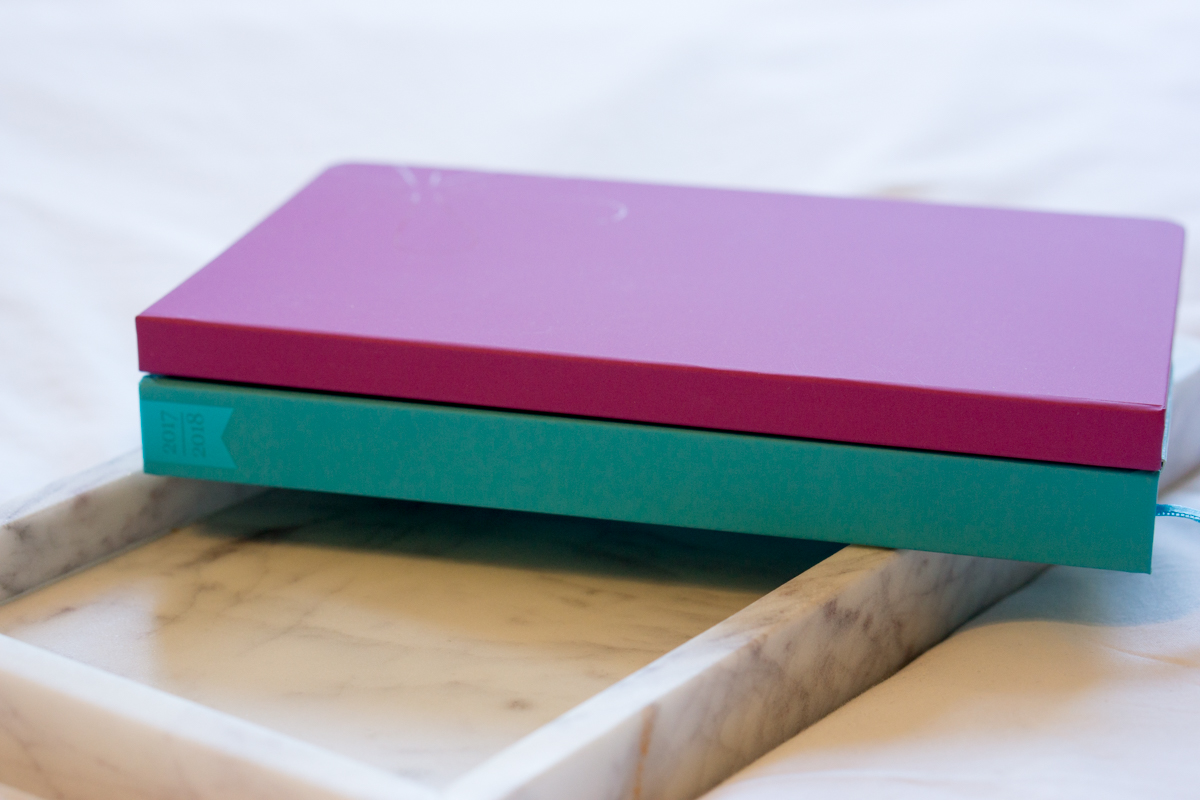 Comparison of width of Hardbound Planner vs. Hardbound Notebook 
Carry-it all
Now, how are we going to fit it all together? Erin Condren's travel planner, notebook and accessories makes it easy to stay organized, journal and have fun while traveling! I even tested out my notebook with my ONA Camera Bag and it fit perfectly for my day-to-day travels – time to photograph the entire city and take journal breaks at local coffee shops?!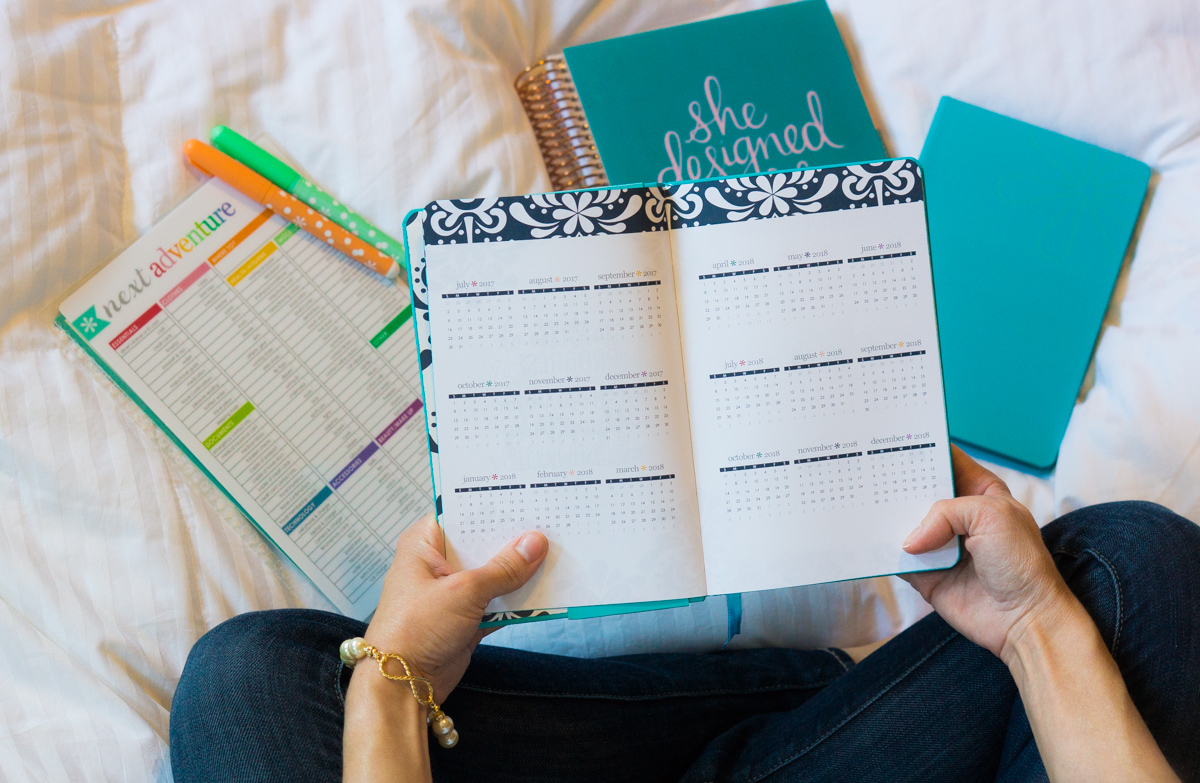 Photos with Erin Condren Products & The Company Store Legends Luxury Comforter (shop it here) 
What are your favorite ways to plan your travels and stay organized?! Leave a comment!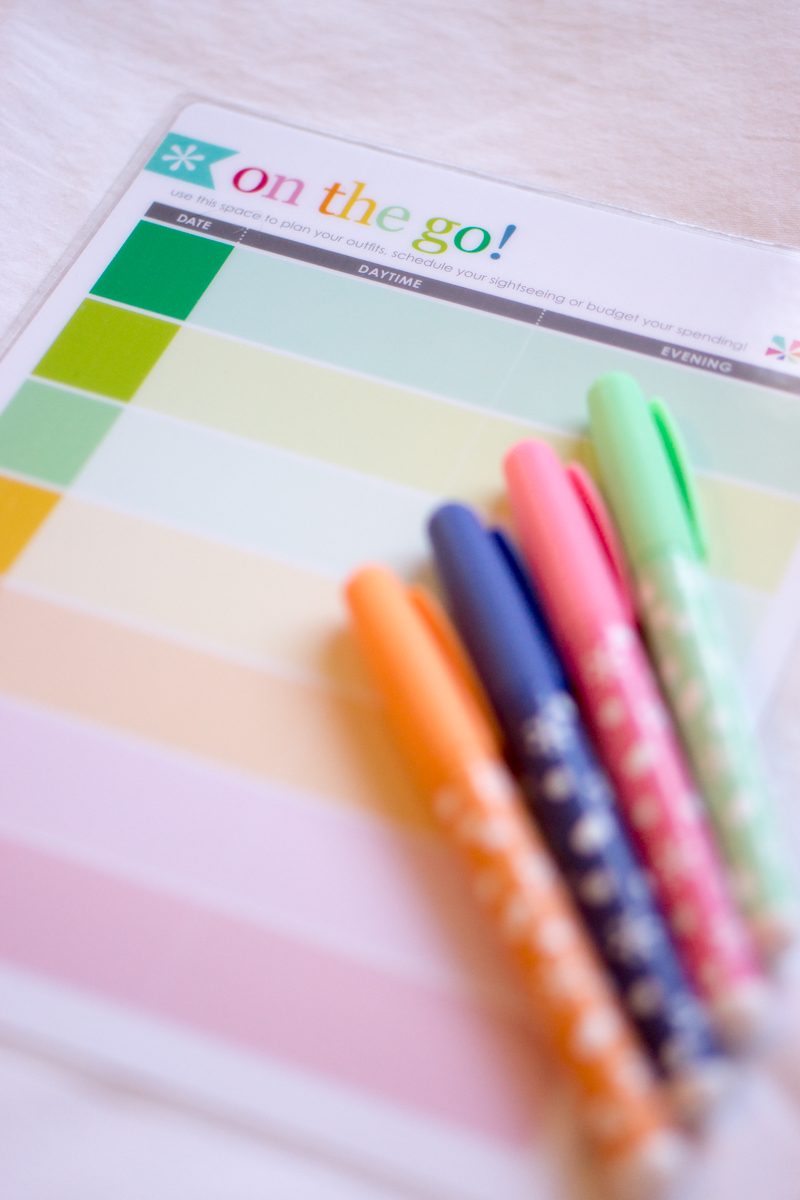 Sign up to get my 20-Piece Capsule Wardrobe Starter Kit + Shopping List (it's free!)