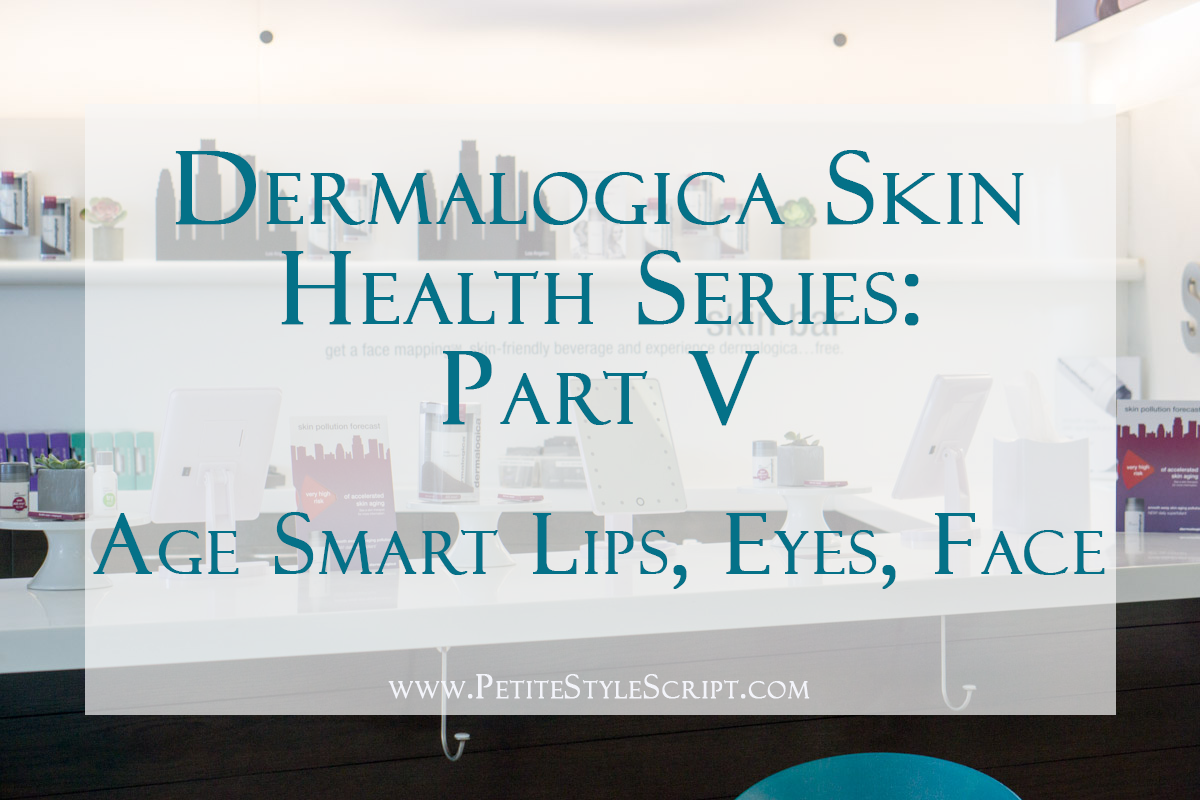 Dermalogica Skin Health Series Part V
Age Smart Nightly Lip Treatment, MAP-15 Regenerator & Multivitamin Power Firm 
Aging skin is one of the most common skincare concerns. We all want to age well, right? Protecting our skin from daily stresses and damage is one way to combat aging – I began addressing this topic with SPF moisturizers in Part III of this Series. How do we combat aging in the lip area, eye area and overall face? Concentrated vitamin delivery is one way.
Note: I am a loyal customer of Dermalogica and began my skin care journey with them long before I started this blog. This Series includes honest Dermalogica reviews. All opinions are my own. This post may contain affiliate links; full disclosures HERE.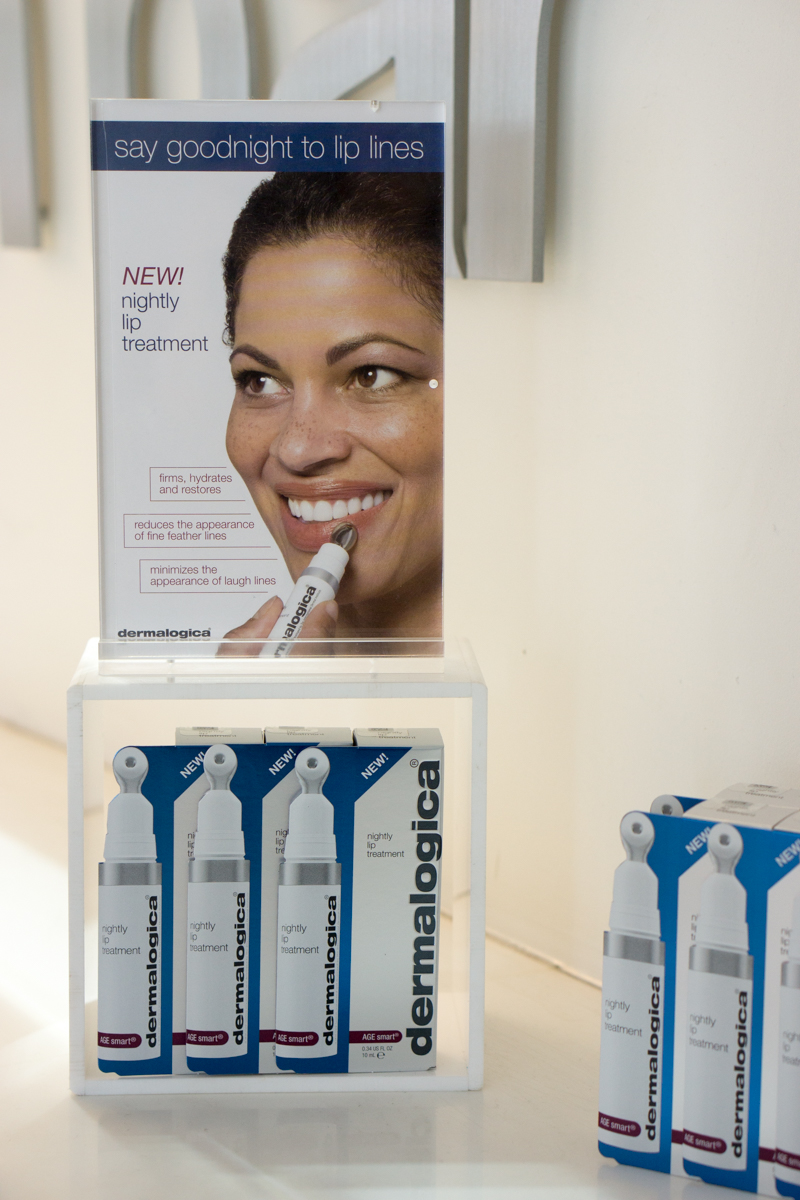 I've been writing a series of posts with Dermalogica – if you haven't read those yet please visit them here – Part I talking about my skincare journey, Part II listing my entire regimen, Part III with Moisturizers/SPF and Part IV with Cleansers and 2 Year Update. Today, I'm focusing on a few anti-aginig products including Dermalogica's newest product – Nightly Lip Treatment, MAP-15 Regenerator & Multivitamin Power Firm.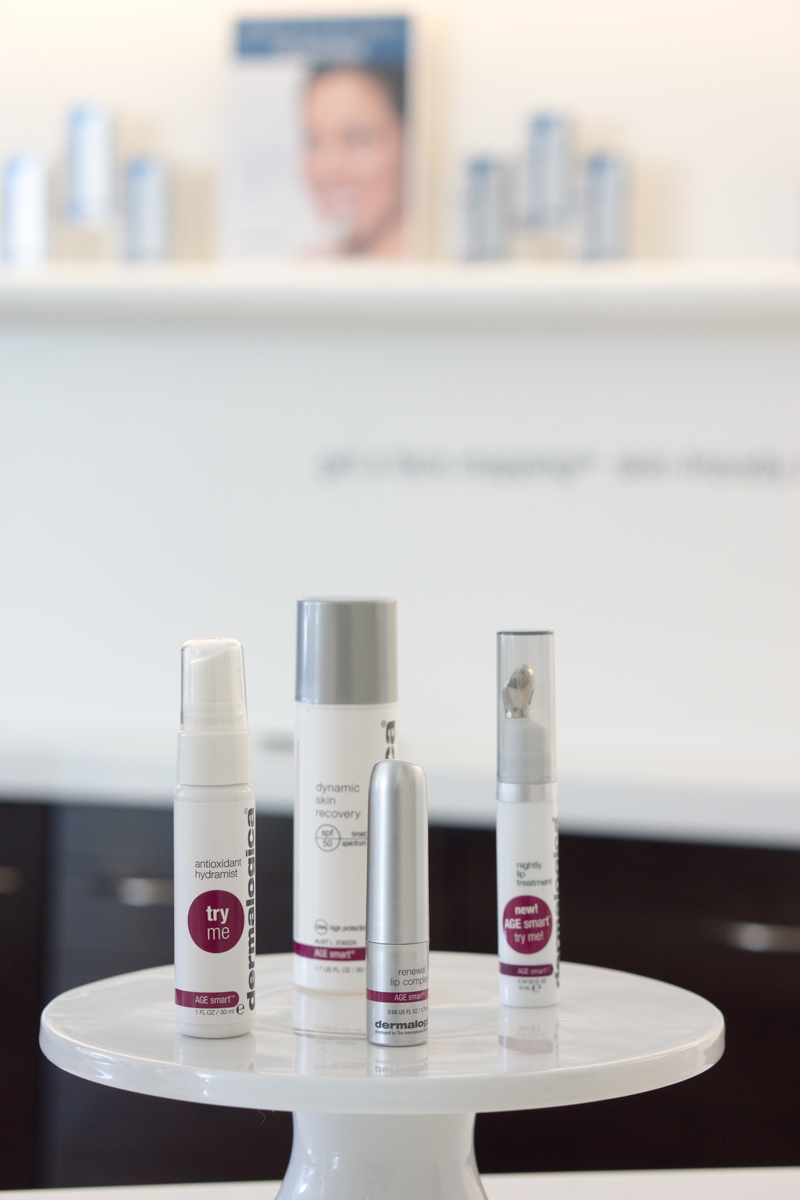 Dermalogica's Age Smart line is filled with vitamin enriched products that accelerate the skin's natural repair process. The newest product that was just released this month is the Nightly Lip Treatment!I don't think about or come across lip-specific anti-aging products often so it was a wonderful surprise to try out Dermalogica's Nightly Lip Treatment. I had a chance to try out this product before it hit stores and it seriously is amazing! It's packaged with the cool metal tip (just like Dermalogica's Stress Positive Eye Lift) that is soothing to massage into the lips and skin above the lips. Aging is inevitable with our lips – we smile, laugh, talk everyday and with exposure to the sun and drinking via a straw all contribute to fine lines around our lip area.
The Nightly Lip Treatment combats aging in 3 ways – Firms, Hydrates and Restores. It firms the fine lines and wrinkles around the lips. It hydrates and restores skin elasticity. And it restores skin volume and barrier function on and around the lips. It's important to note to apply this lip treatment to the skin surrounding the lips too – my mom has loved applying this above her lip to address fine lines in this area.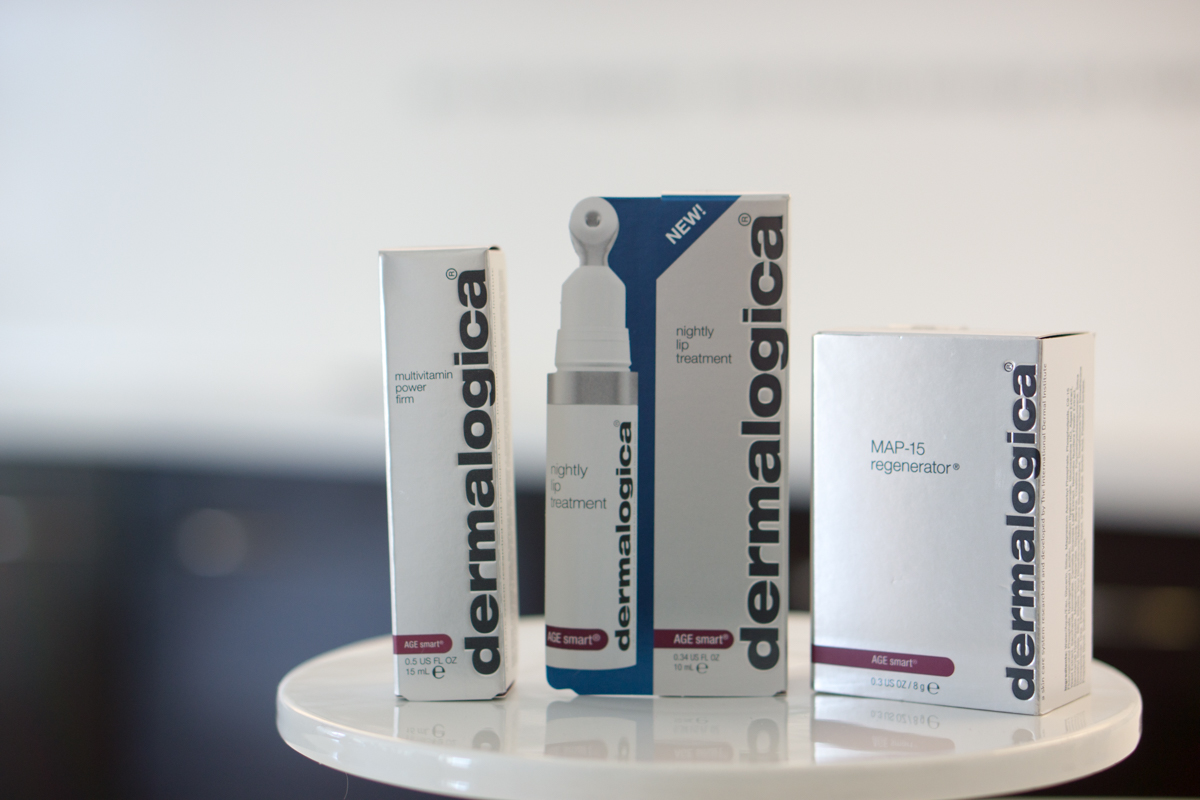 To address anti-aging on our eye area – the Multivitamin Power Firm – is absolutely wonderful. I started using this as a deluxe sample I received several months ago. The eye area is especially delicate and requires products that can provide targeted treatment without causing irritation. How exactly does this eye cream/serum work?
Dermalogica's Multivitamin Power Firm contains Vitamin A (retionol) to help accelerate the skin's natural repair process, vitamin C and E (antioxidants) improve skin elasticity and firmness. It provides moisture to minimize fine dryness lines and silicones shield against environmental stress. The tube of this may look small but even the deluxe samples (sometimes included in free gift offers with purchase) at 5 mL last months with nightly use.
Finally, when combating aging on targeted spots on our face of all-over our face – I turn to Dermalogica's MAP-15 Regenerator. I was first introduced to this product when my boyfriend, who started joining me for facials at Dermalogica on Montana last year, asked our esthetician about combating a wrinkle on his forehead. As professionals in our late twenties/early thirties, we are talking about mild wrinkles – but prevention in key. Besides wearing SPF daily, we both started incorporating MAP-15 Regnerator into our skin regimens.
For me, MAP-15 is used on spots of hyperpigmentation after acne-scarring. It's a powder that applies as a silky emulsion. Another option is to mix with your facial moisturizer (pea-sized amount) to boost it with an all-over brightening affect.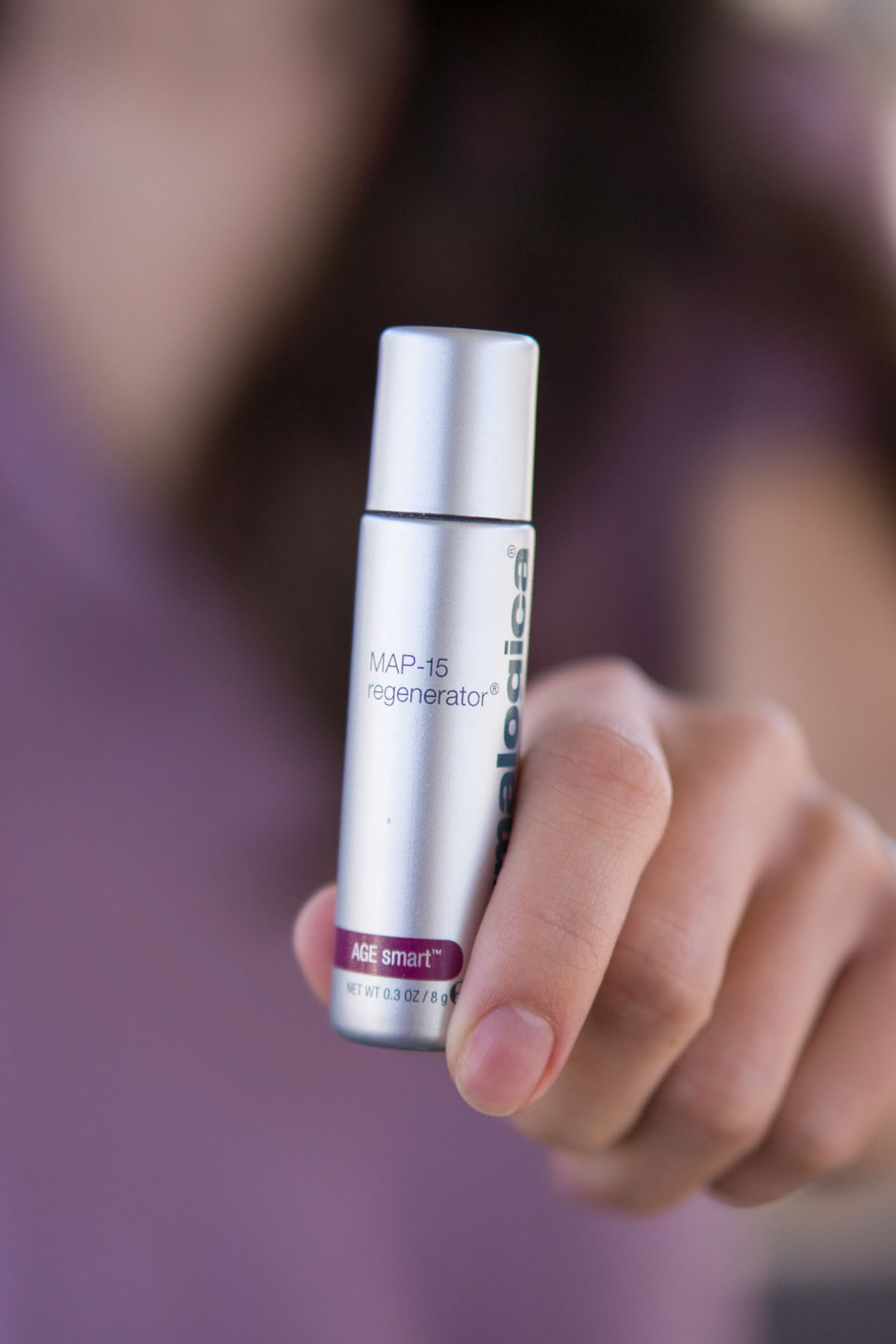 If you're looking for your perfect anti-aging regimen and don't know what one to pick – remember you can use Dermalogica's online tool – Speed Mapping Skin Analysis – to get expert advice on product recommendations. And if you're in the Los Angeles area (along with NYC, Scottsdale, Atlanta and a few other locations), you can stop by a Dermalogica flagship store. You know I visit the flagship store – Dermalogica on Montana Avenue in Santa Monica – regularly for facials and skin health.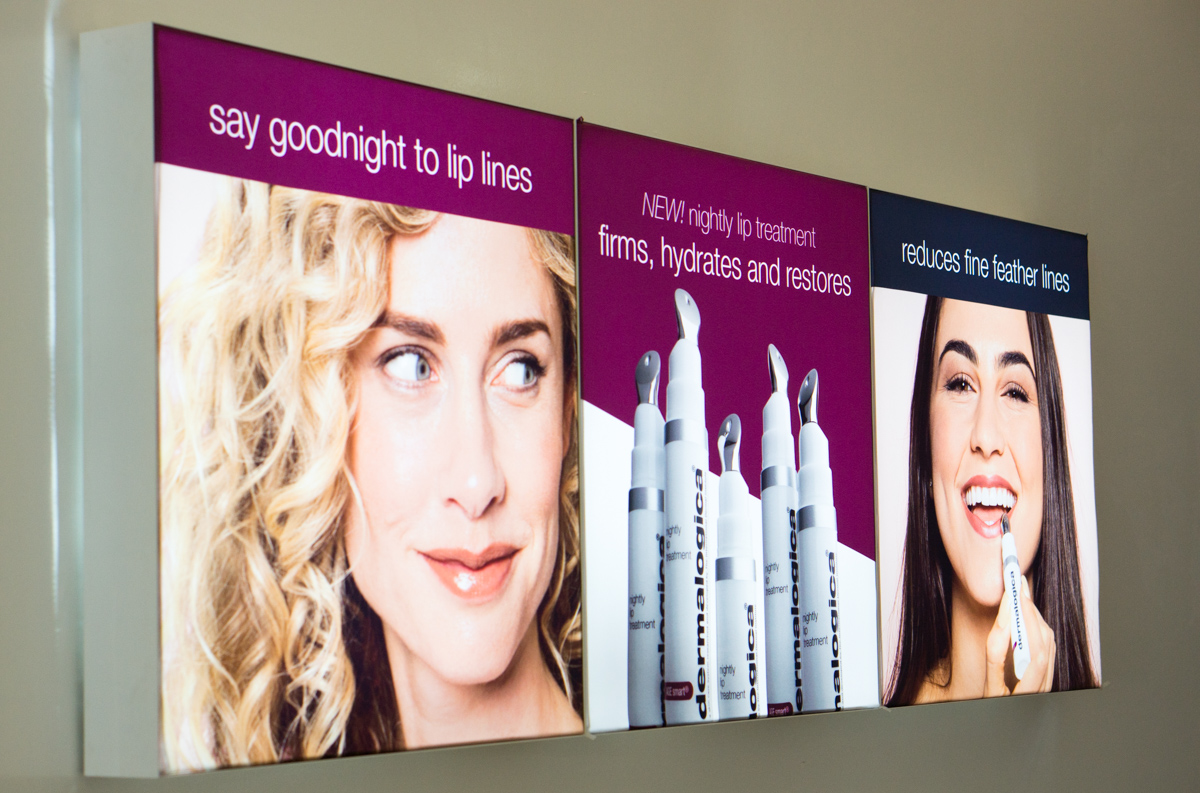 What anti-aging products do you use on your skin? 
If you found this post helpful, please consider sharing it with friends via my Teal Social Media Sharing Buttons!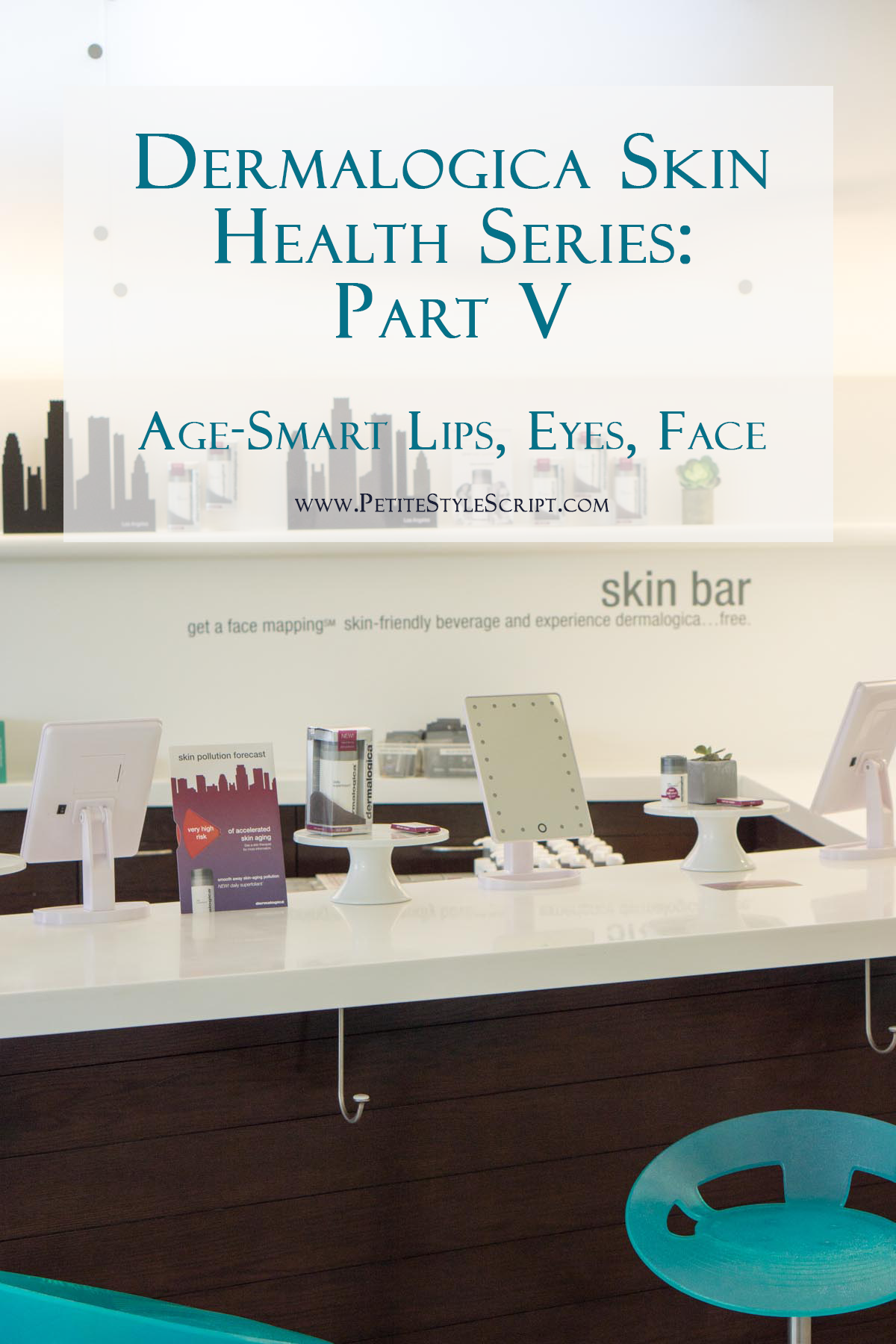 Sign up to get my 20-Piece Capsule Wardrobe Starter Kit + Shopping List (it's free!)