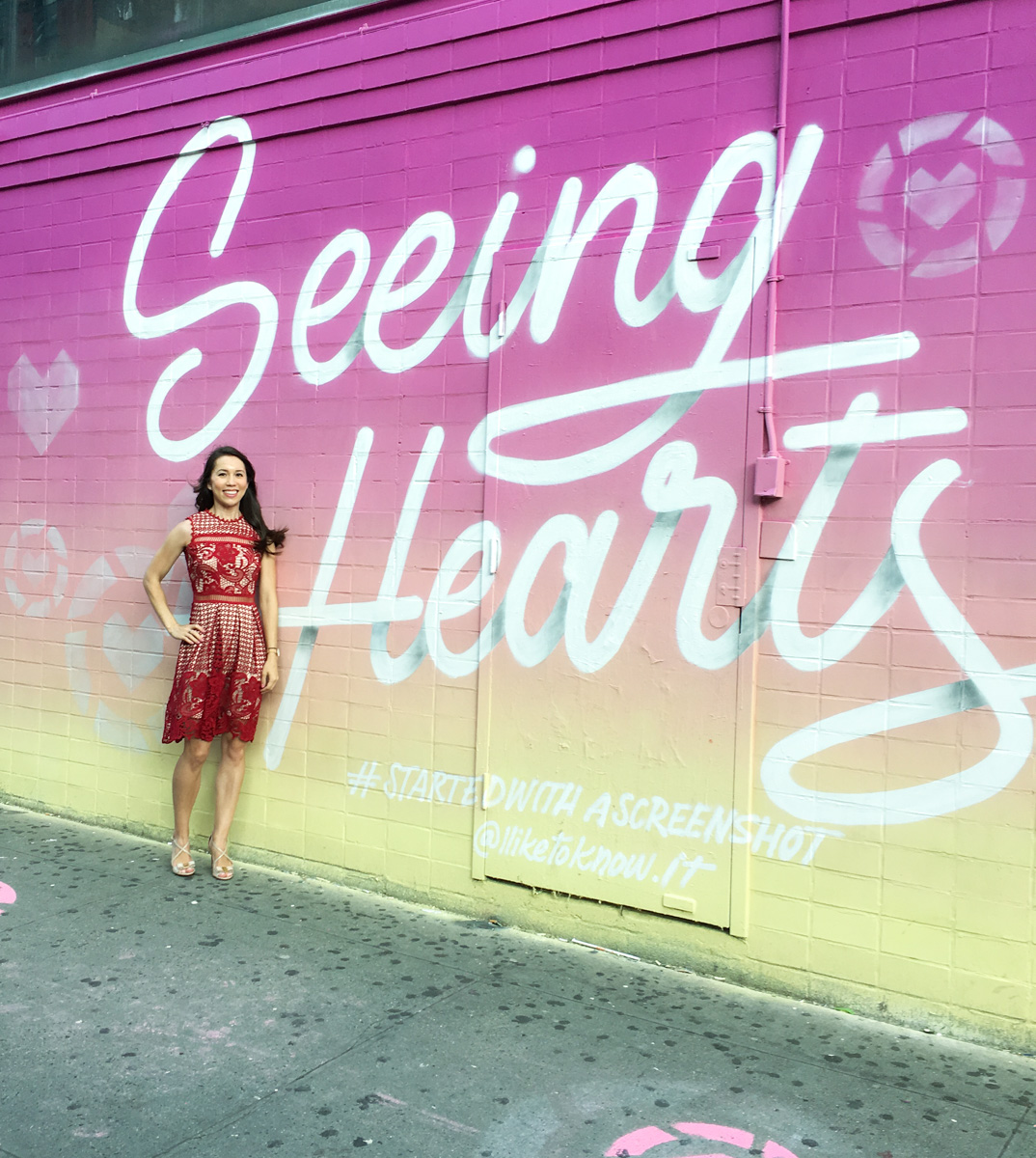 New York Fashion Week Recap Fall 2017
Founding Petite Style Script has brought me many opportunities I never imagined and one of those has been attending New York Fashion Week (NYFW). For those who are not familiar with NYFW, it's a week-long fashion event held in New York, usually each September and February. There are a variety of events to attend including of course, fashion shows, along with backstage events, styling events, presentations and parties.
Note: This post may contain affiliate links; full disclosures HERE. This means, purchasing an item through one of my clicks may earn me a small commission without affecting your own purchase. Thank you for supporting Petite Style Script & helping it continue as an educational resource. 
Shop My Outfit (click photo):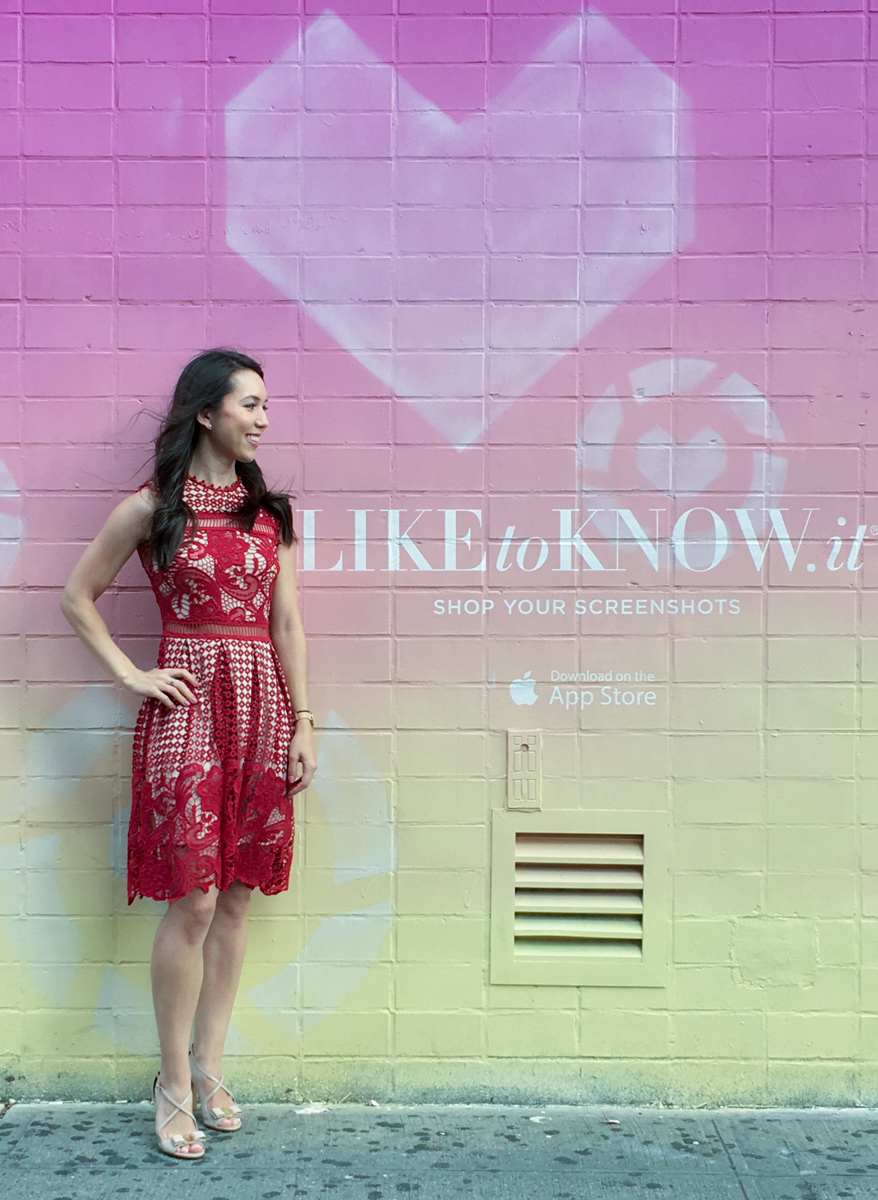 At the LIKEtoKNOW.it wall in NYC 
Outfit: Aqua Lace Dress XS (my blog post, similar HERE, HERE or HERE); Salvatore Ferragamo Heels (my blog post, similar HERE or HERE); c/o Daniel Wellington Watch Petite; J. Crew Denim Jacket XXS; Backless Bra; Aveda Haircare (my favorites)
With the growth of Petite Style Script over the past year, I was fortunate enough to attend the RewardStyle parties along with a couple other events. My time in New York City was brief during the weekend, but a great experience for me. My main reason for going was to meet other bloggers I had connected with via social media (mostly Instagram) in real-life! Plus, I had a trauma conference to attend on the East Coast the following week so a quick weekend trip was easy to add-on!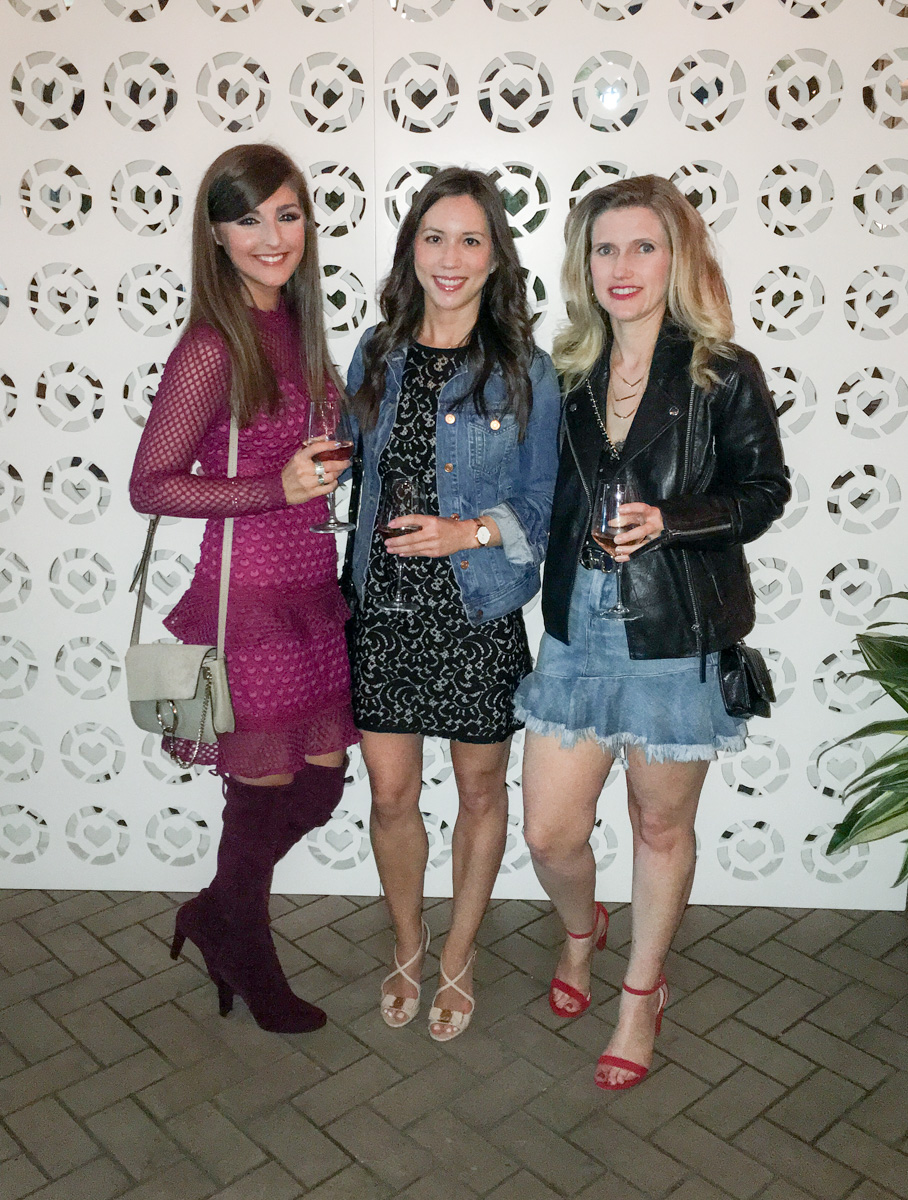 At one of the RewardStyle Party together (@vlaxerg & @thebluehydrangeas)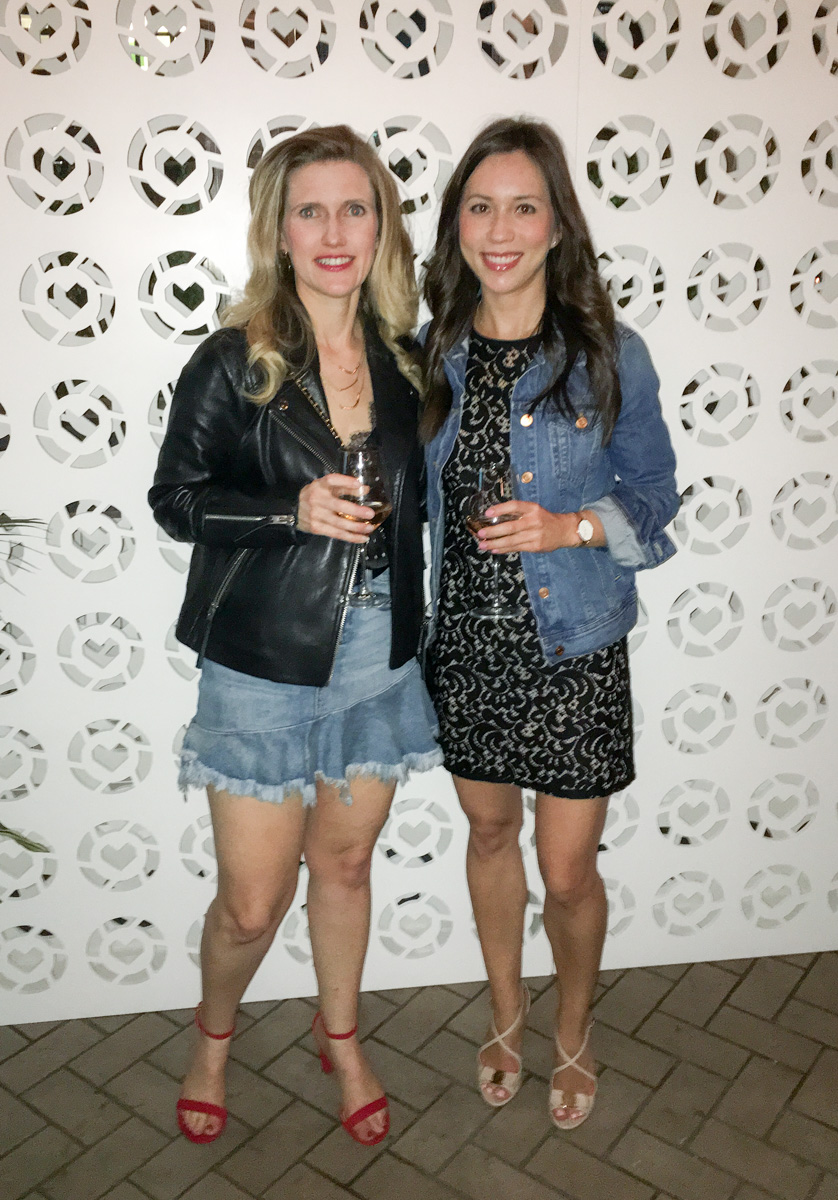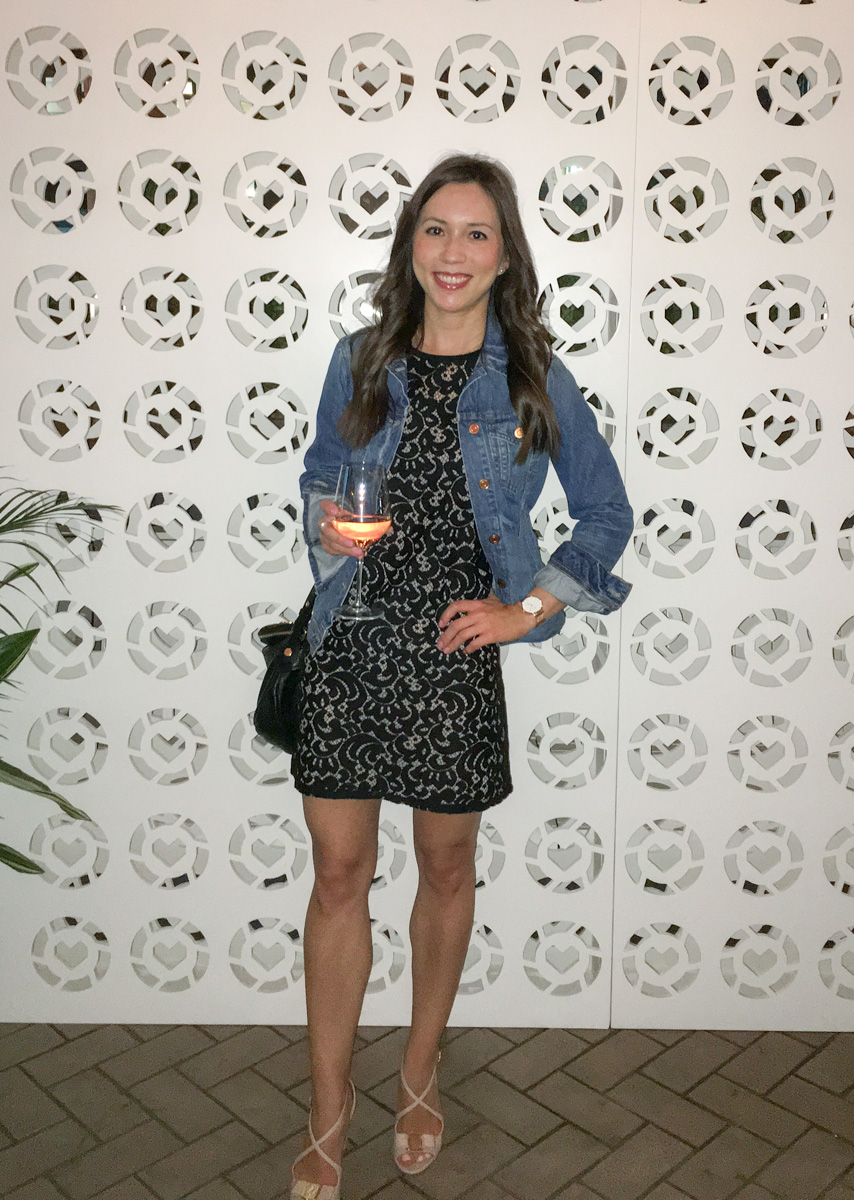 Here is a quick recap of the weekend (sorry in advance for more quality iPhone photos and lighting). Thank you to Amber Venz Box and RewardStyle (you may know as Founder of LIKEtoKNOW.it) – it was great meeting you in person!
For those confused about LIKEtoKNOW.it you can download the app to screenshot photos I post on Instagram. This app will allow you to directly browse and shop my outfit details. Whenever you see the signature heart logo (all over these heart wall photos) in the bottom right hand corner of a photo, you can use LIKEtoKNOW.it to find my outfit details!  You can also shop my outfits directly on my SHOP tab above (with a full-pull down menu of categories too!).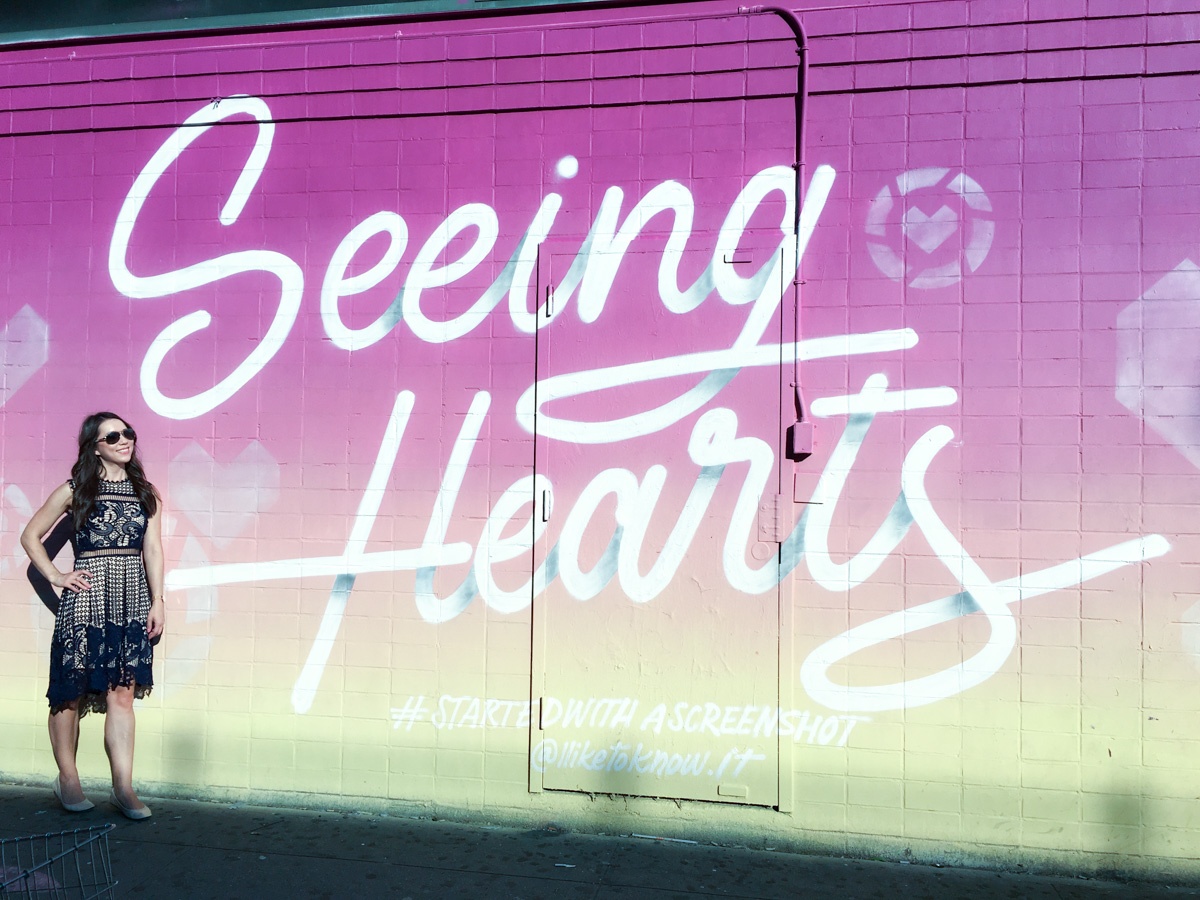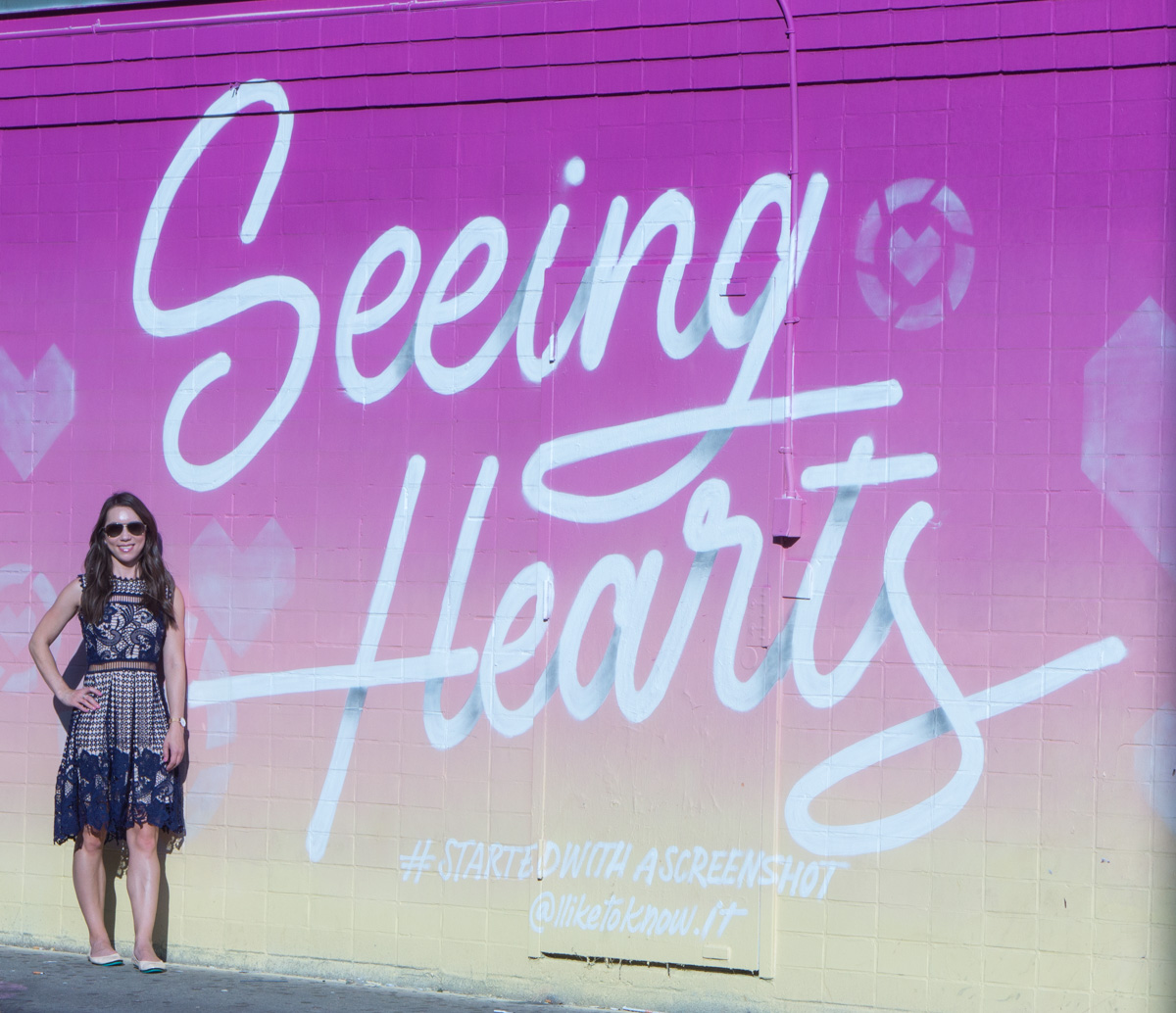 Where did we stay? Soho Village! It was the best place to stay for easy walking to-and-from events, restaurants and shopping. We used Uber to help us get around the city as well.
For those wondering – I didn't purchase anything new for NYFW! Yes, you can gasp now. I borrowed a smaller handbag to carry my camera around and this black lace dress from my twin sister. Otherwise, classic pieces like a denim jacket and one pair of heels were all that I packed! By the way, what are the best items I packed? My friction block stick and Tieks ballet flats so I could walk around the city & change into heels for events!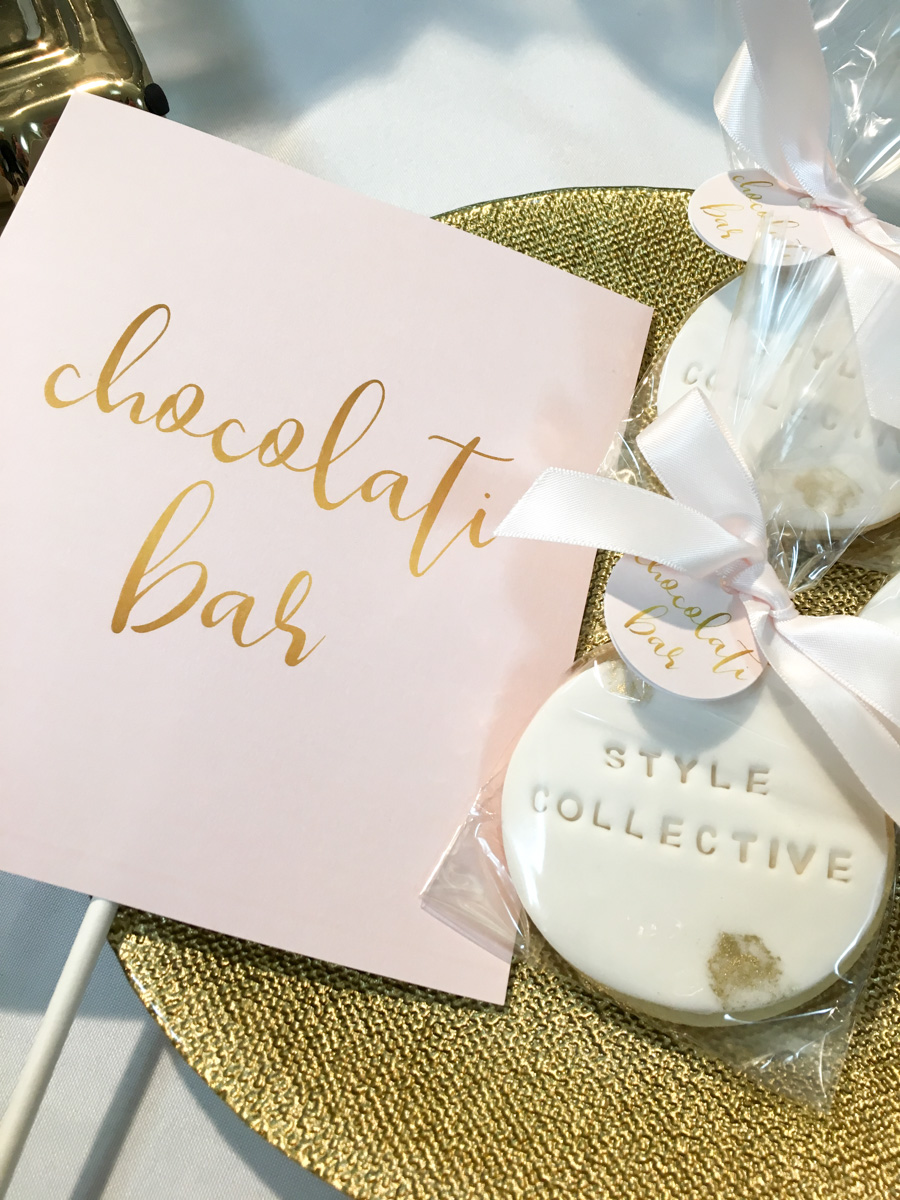 Read my post about why I joined Style Collective – a fashion & lifestyle community!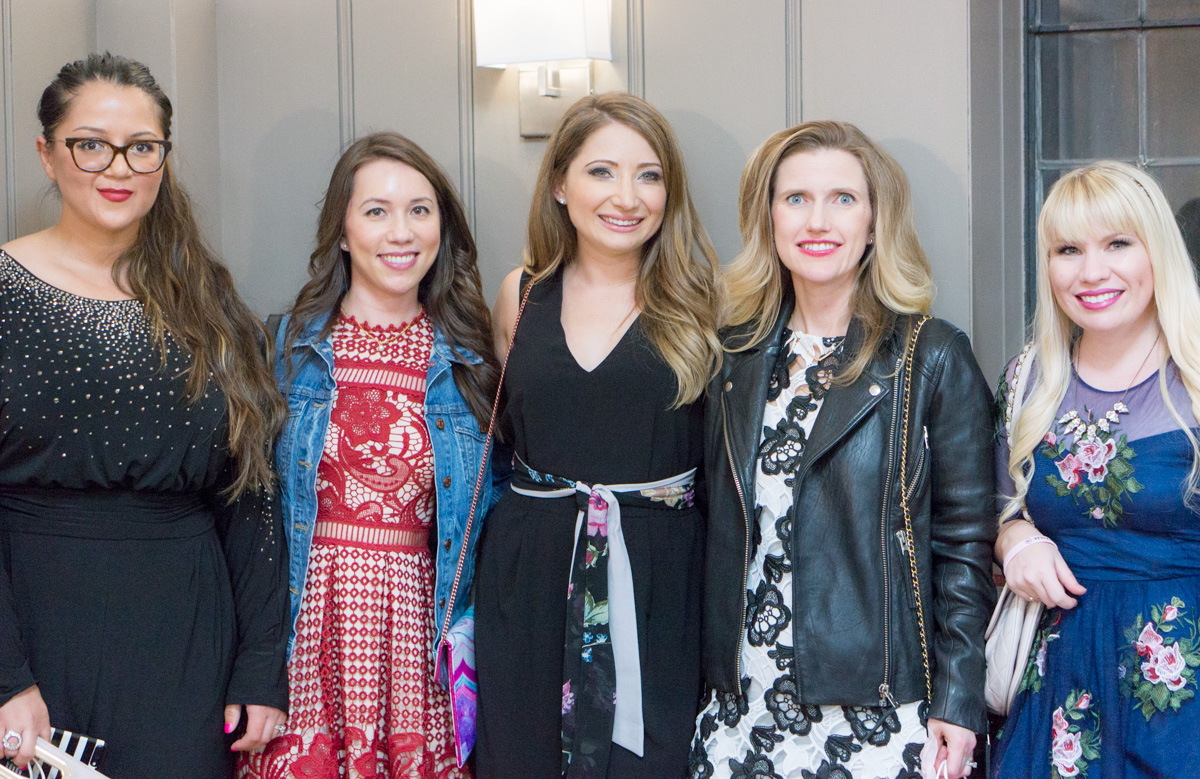 With Style Collective Sisters (@agracefullife.blog, @thebluehydrangeas, @ lizzieinlace) and Founder, Annie Spano 
What was the best part of the trip? Meeting other bloggers & female entrepreneurs, visiting NYC for the first time, and re-igniting the inspiration and passion I had when I first started Petite Style Script.
---
Thank you for reading! My goal is to reach 1,000 more women by the end of 2017. Help me achieve this goal. Share this post using the teal buttons.   
Follow my updates on Social Media & Subscribe to Emails
Twitter | Facebook Page | Instagram | YouTube | Pinterest
Sign up to get my 2018 Winter Style Challenge // 25-Piece Winter Capsule (it's free)