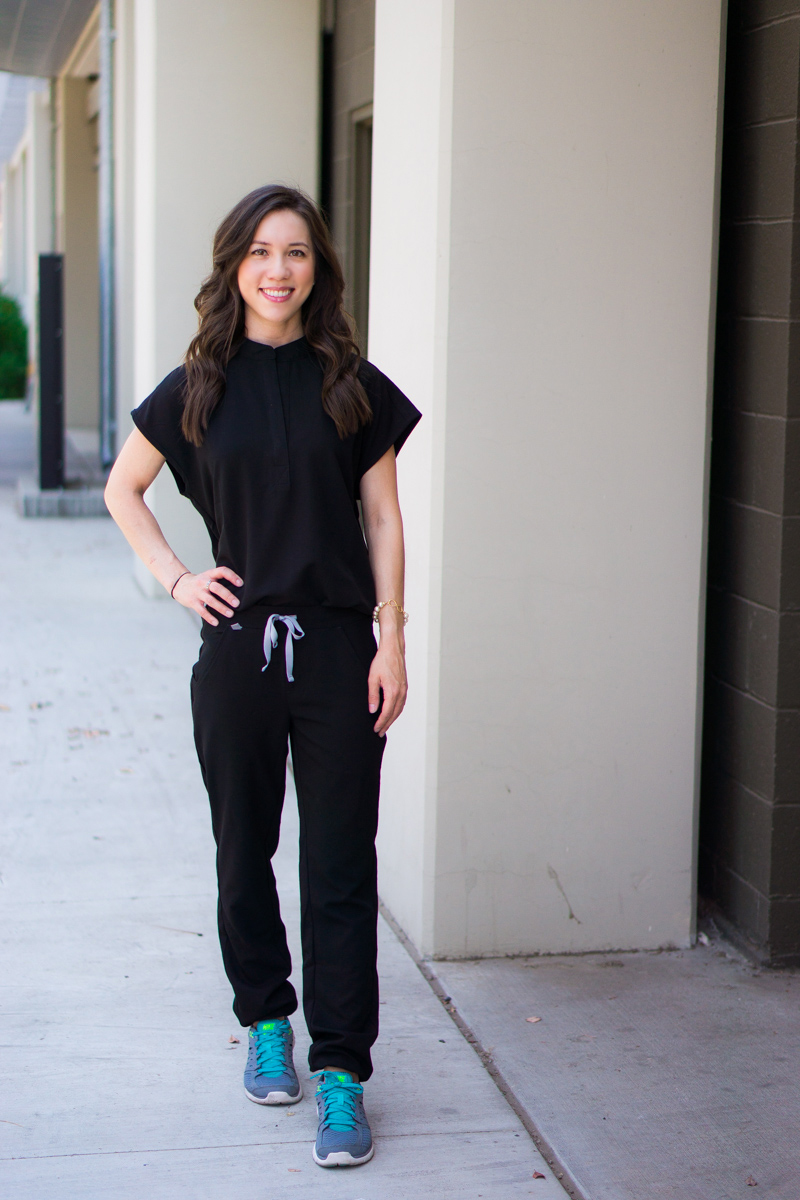 Best Jogger Pants & Mandarin-Collar Top for Women 
Wear FIGS Jogger Pant & Rafaela Top
I'm excited to share my experience with new products from FIGS today. If you've been following me on social media, then you see me in these jogger pants ALL the time! You also know that I LOVE the FIGS brand for their high-quality items and giving-back philosophy (more details on this blog post – they donate a pair of scrubs to a healthcare provider in need for every pair purchased!)
Don't worry these products are not only for healthcare professionals – read more to find out how I use them in my busy life.
Click to redeem FIGS coupon code via this link: 20% off Code "FIGSxSCRIPT"
*Update: Read all the details about their scrubs in my previous blog posts and videos here:
FIGS released their Zamora Jogger Pant and Rafaela Mandarin Collar Scrub Top in July 2017. I received the products and have worn them for past 3 months – so I can give you an honest review on my blog.
Note: This post may contain affiliate links; full disclosures HERE. This means, purchasing an item through one of my links may earn me a small commission without affecting your own purchase. Thank you for supporting Petite Style Script & helping it continue as an educational resource. 
Shop my Outfit (click photo):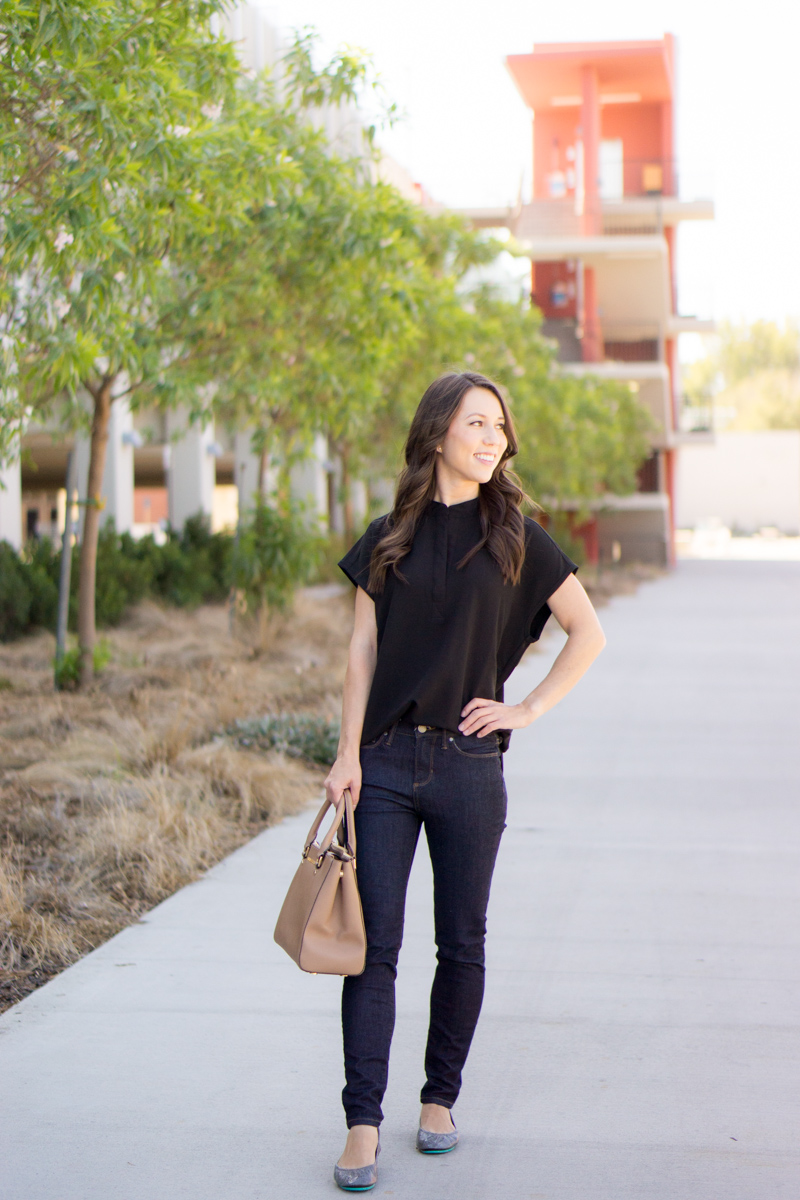 Outfit: c/o FIGS Zamora Jogger Pant XXS; c/o FIGS Rafaela Mandarin Collar Top XXS and XS; c/o FIGS Underscrub Tee XS (my review here); Banana Republic Jeans Size 24; Tieks Ballet Flats Size 6 (my review here & how to wear all-day here); Nike Sneakers Size 6; c/o KJP Pearl Bracelet (read blog post)
First and foremost, these are the most amazing, fashion-forward scrub tops and pants. And honestly, I see both pieces as regular clothing, not scrubs. Both the jogger pant and Rafaela top easily transition into casual wear or lounge wear running errands, working at home or going to-and-from the gym.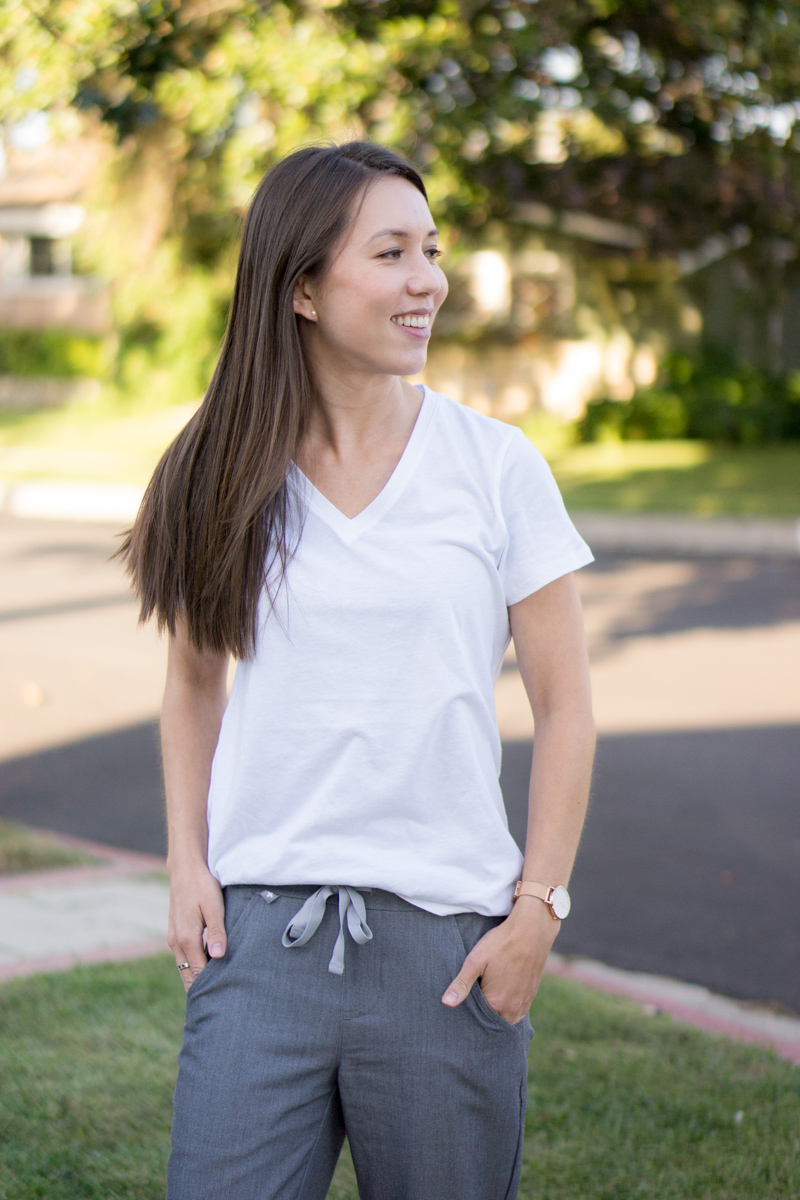 You know that I don't wear scrubs as frequently as my sister and boyfriend do so when I received the Zamora Jogger Pant and Rafaela Mandarin top I was EXCITED to try them out as outfits for my busy professional life. I love lounge wear for home – and comfort is the number one priority for me.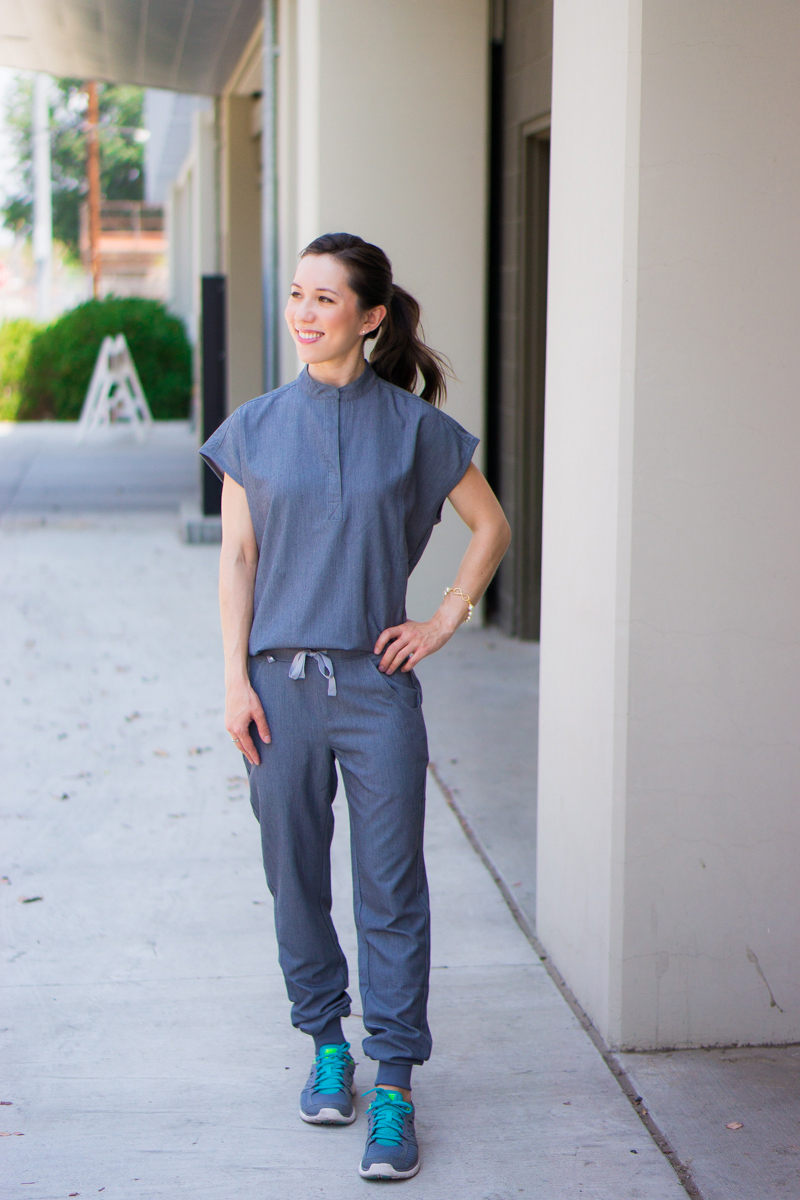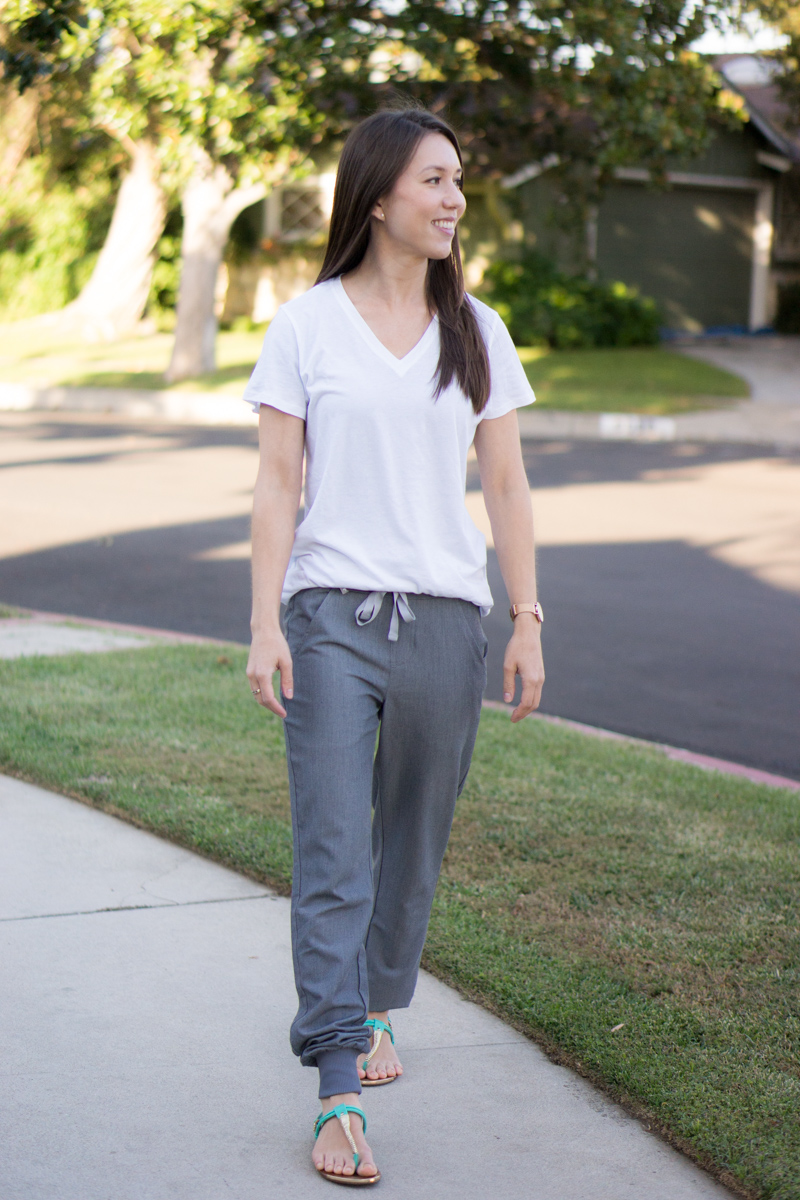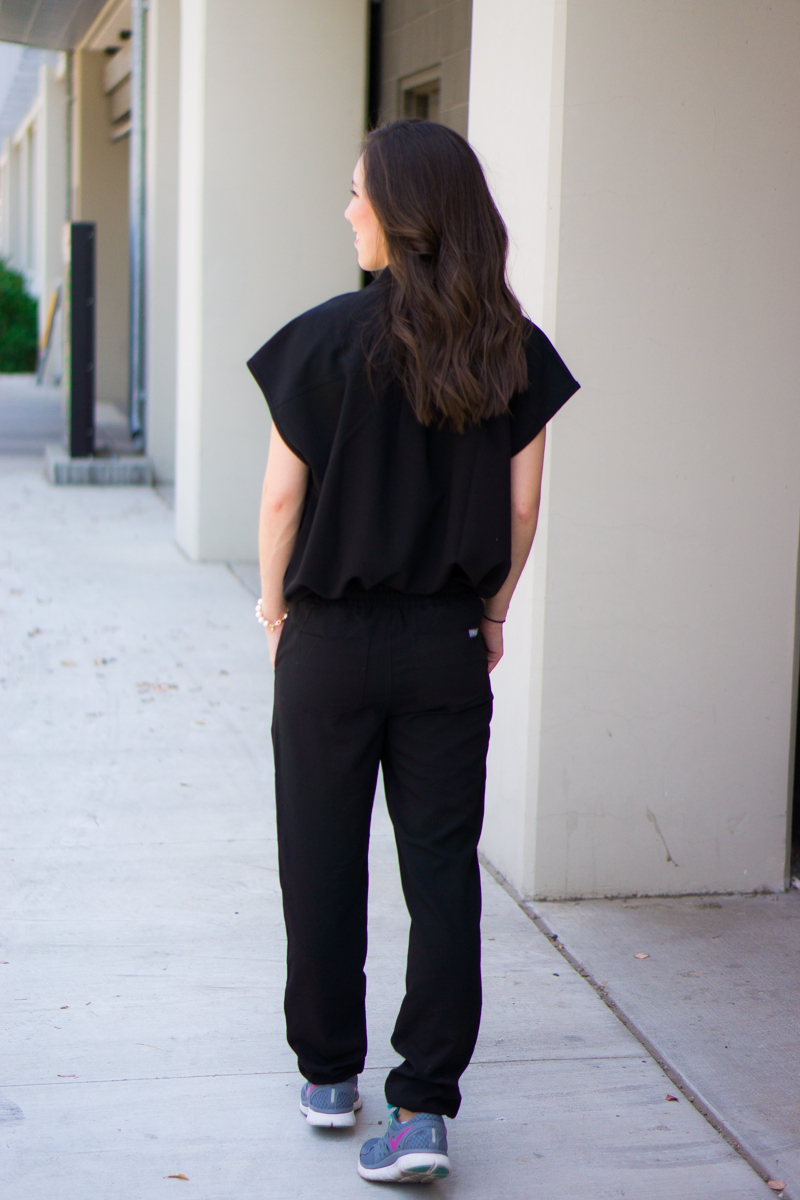 I'm going to show these FIGS scrubs styled as scrubs and styled as lifewear or lounge wear.
A few details about the FIGS Zamora Jogger Scrub Pant:
I wear size XXS and they fit my petite-frame VERY well. Read about my measurements on my About Page.
If I want a looser fit, I could size up to XS
There are 5 pockets – 2 in front, 2 in back and 1 stash pocket. I love the front pockets because they fit my iPhone!
They have a cute little "stash" pocket on the inside to store a key or ID – perfect if you are using them for what their name is for – JOGGING! Haha
The ribbed cuff ankle is great – I can either wear them with ribbed cuff showing or with the extra fabric folded over it. I also don't need to shorten or tailor these pants, which is rare to find!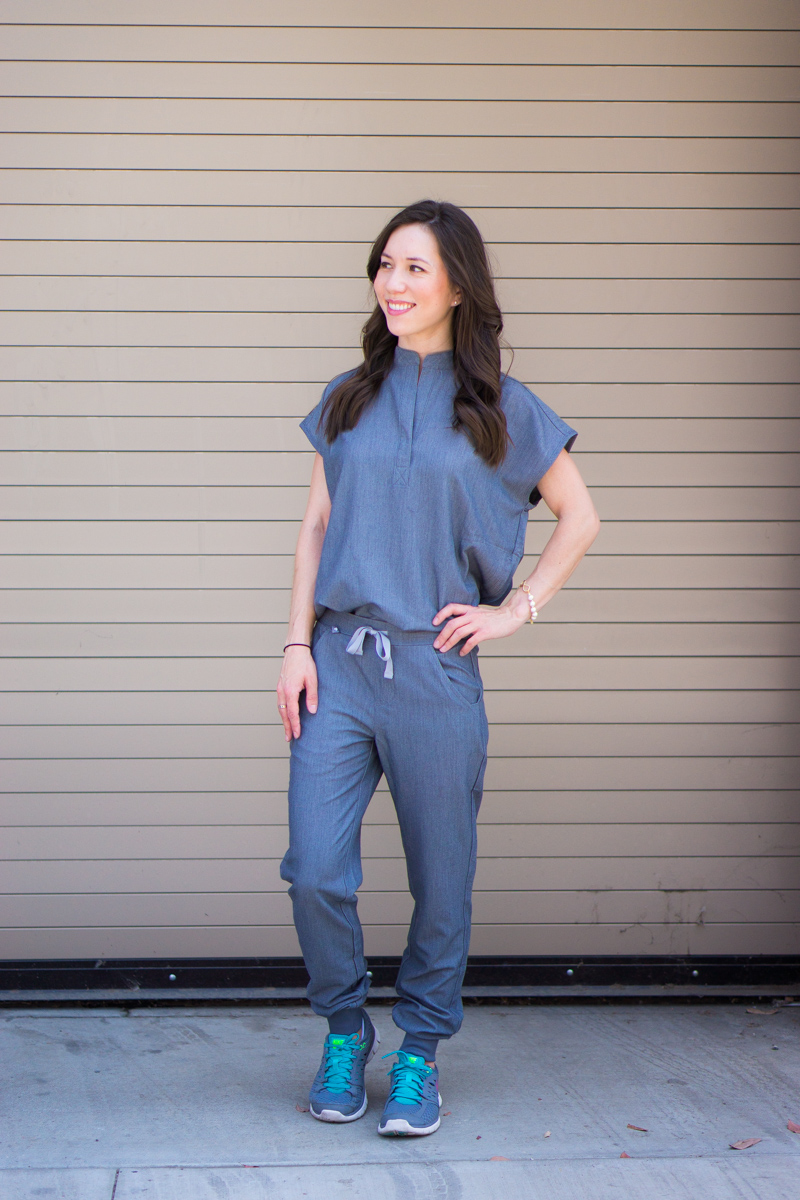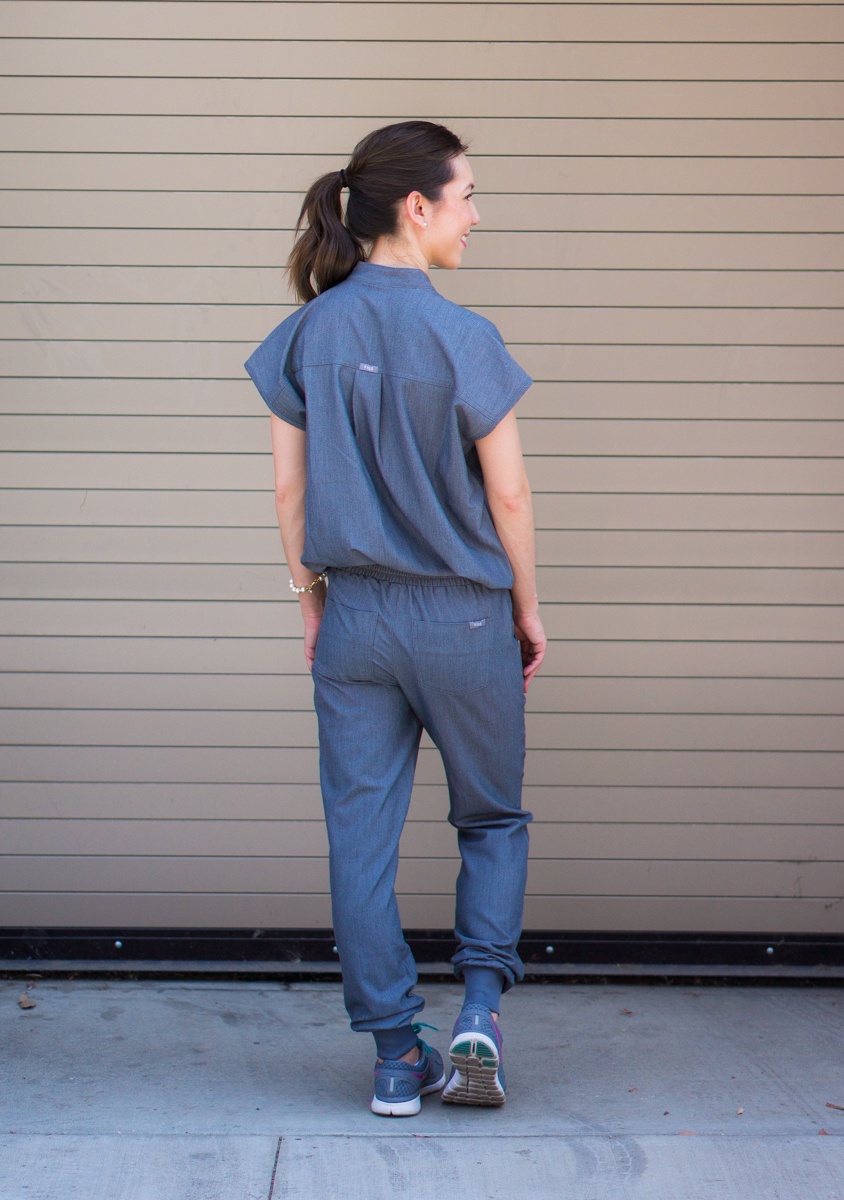 A few details about the FIGS Rafaela Mandarin Collar Scrub Top:
I received both the XXS and XS size.
It is a flowy top and meant to be loose on.
I like both sizes but the XXS fits my petite-frame a little better
The arm holes are a little large and when lifting your arm, an observer may be able to see in. I recommend wearing a camisole (my favorite here) underneath if wearing this to work or in public.
Honestly, this top is so comfortable I wear it as a pajama top at times!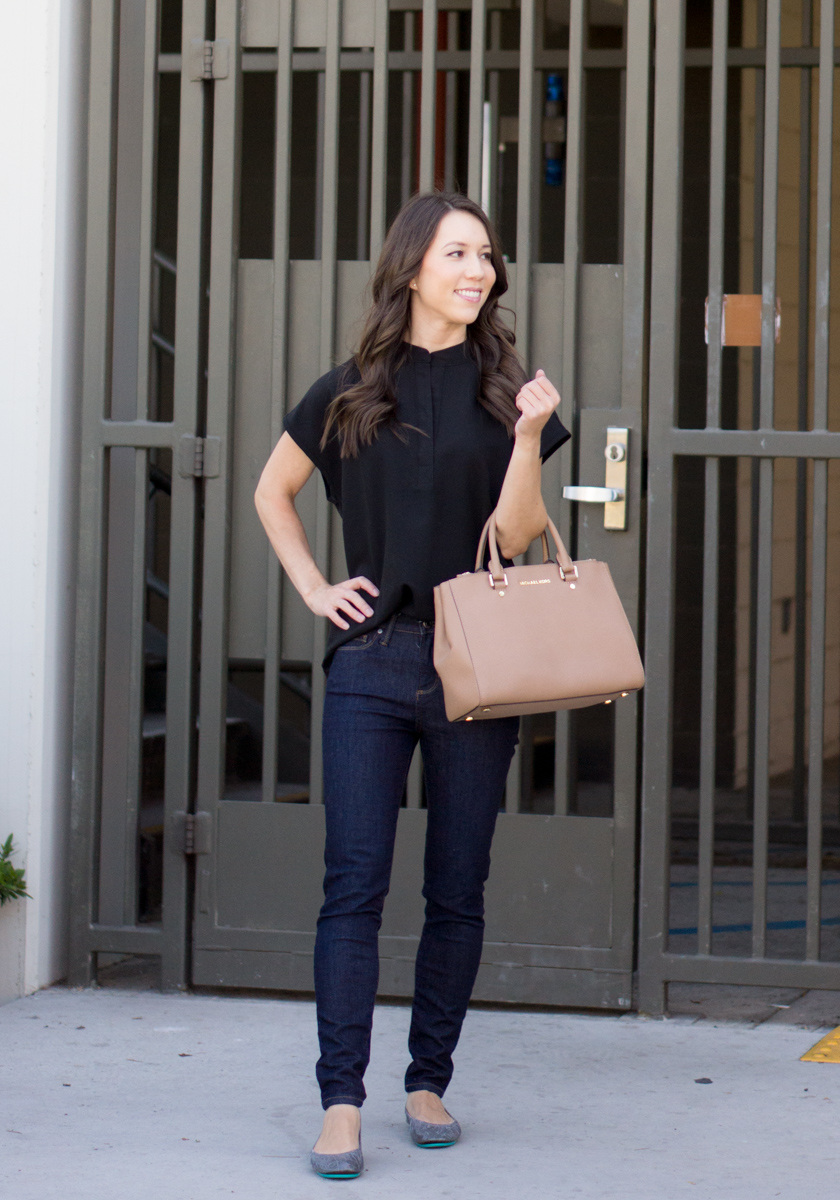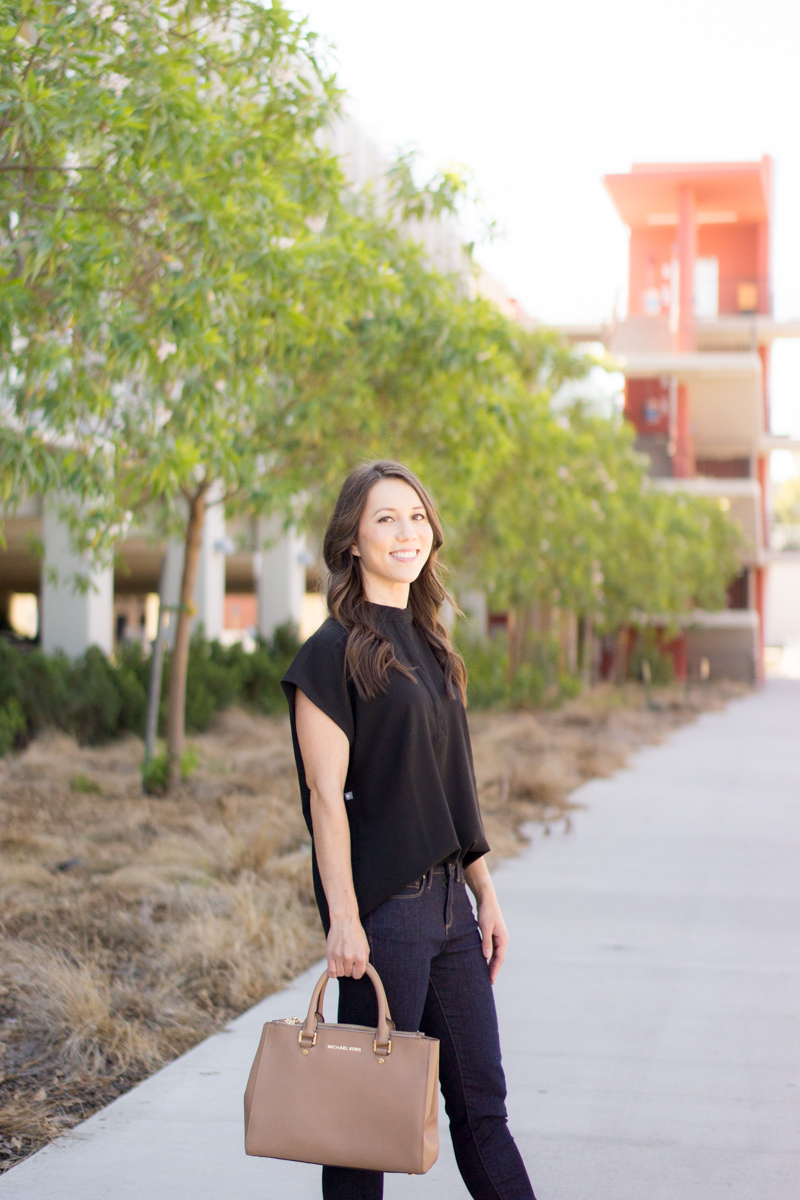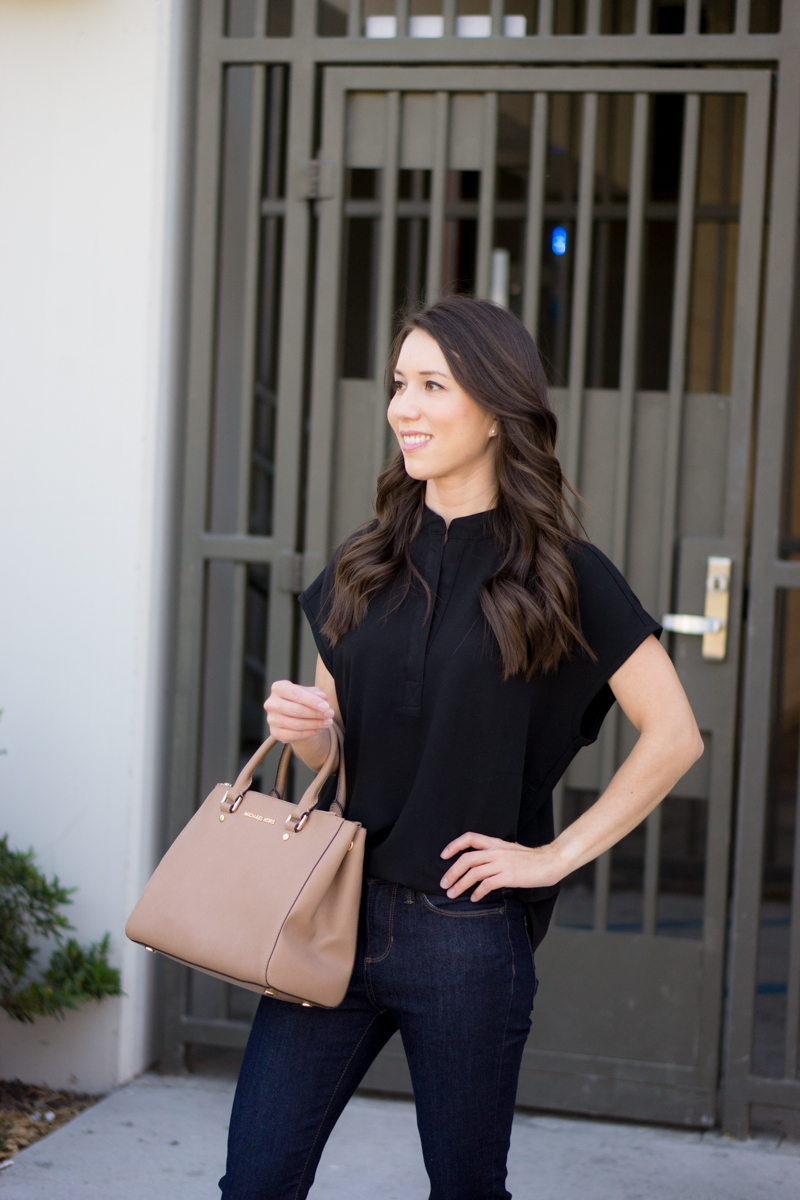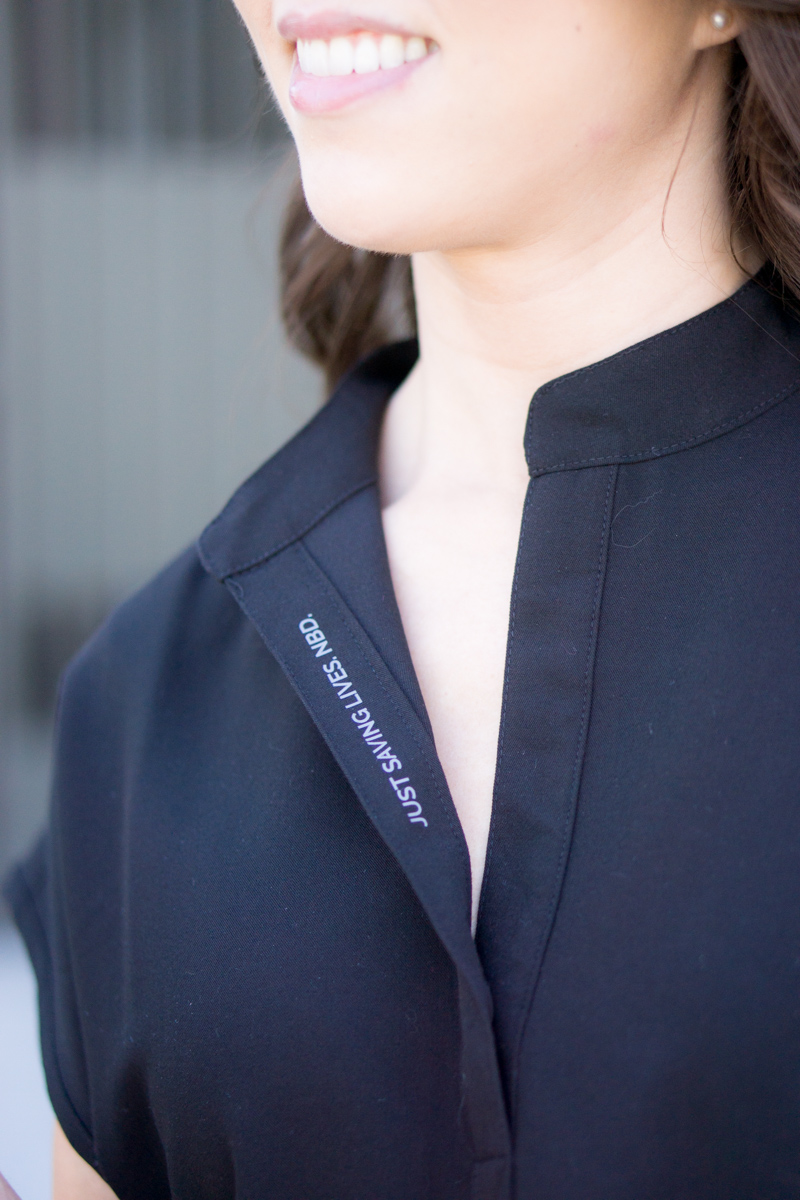 Little details like this put a smile on your face during the day! 
Videos on Fit – Subscribe to my YouTube Channel

Click to redeem FIGS coupon code via this link: 20% off Code "FIGSxSCRIPT"
Can you see adding these FIGS jogger pants or Rafaela top to your wardrobe? How would you style them and what color(s) will you get?!
---
Thank you for reading! My goal is to reach 1,000 more women by the end of 2017. Help me achieve this goal. Share this post using the teal buttons.   
Follow my updates on Social Media & Subscribe to Emails
Twitter | Facebook Page | Instagram | YouTube | Pinterest
Sign up to get my 2018 Winter Style Challenge // 25-Piece Winter Capsule (it's free)