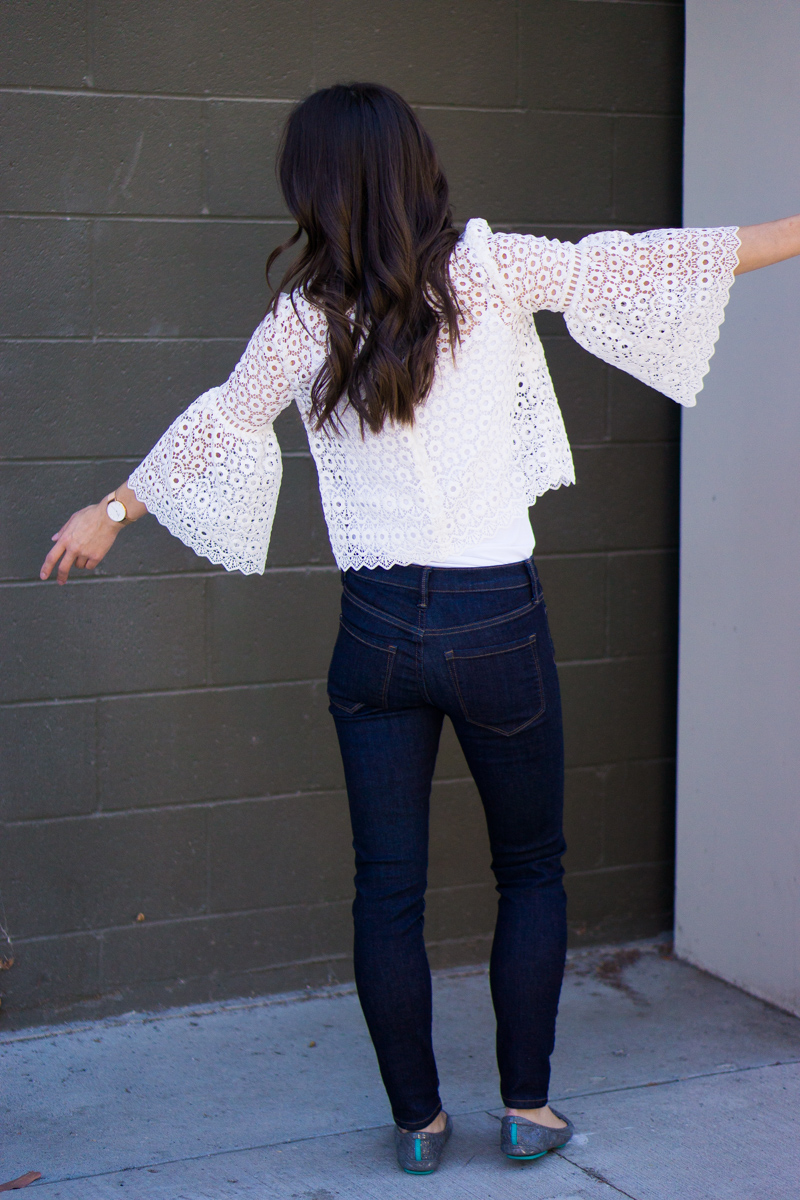 Having Fun in Daisylace | J. Crew Outfit Inspiration
You've probably heard that the new J. Crew Fall Collection is amazing! I even styled their gorgeous bow dress earlier this week (read post here). Then, I decided to splurge on these classic and fun lace tops to freshen my fall wardrobe this season. Learn how to style them with me today + watch the video below!
Note: This post may contain affiliate links; full disclosures HERE. 
Shop My Outfit (click photo):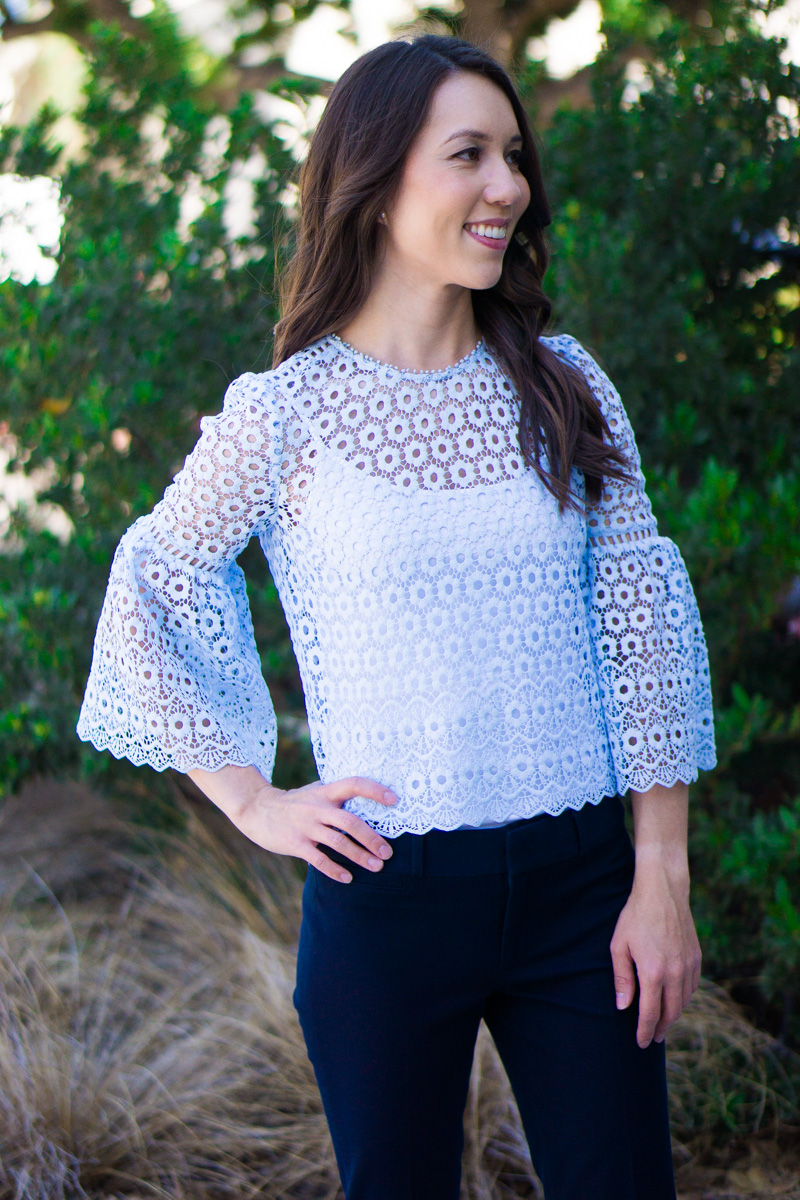 Outfit: Daisylace Top P00; Banana Republic Sloan 00P; Paige Denim 24; LOFT camisole XXS; Tieks Ballet Flats (blog post), Sheec Socks (blog post + coupon code); Sunglasses (similar); c/o Daniel Wellington Watch Petite Size
J. Crew always brings in amazing designs and fits each season. When I saw this Daisylace Top online for the first time, I knew I wanted to try it on! I headed over to my local J. Crew store and thought the top was gorgeous in person. The faded periwinkle blue color is SO pretty and the ivory is more of a crisp white. There are a few things to consider though…
Remove the camisole it comes with! Many of the reviews online talk about the camisole in this Daisylace Top fitting too tight and too short. There is an easy fix to this – remove it! Those little silver buttons on the inside are holding the camisole onto the top, unsnap them and done! I opted to replace the camisole with my favorite one from LOFT. Now the camisole easy tucks into my pants and I don't have to worry about raising my arms up high!
Yes, it does run short. In these photos I'm wearing a Petite Size. The Regular Size does run 0.5-0.75 inches longer than the Petite Size. If you're worried, you could consider a regular size for the length – note, the arms will also be slightly longer (likely to your wrist).
Yes, despite it's length you can style it for work or with casual wear.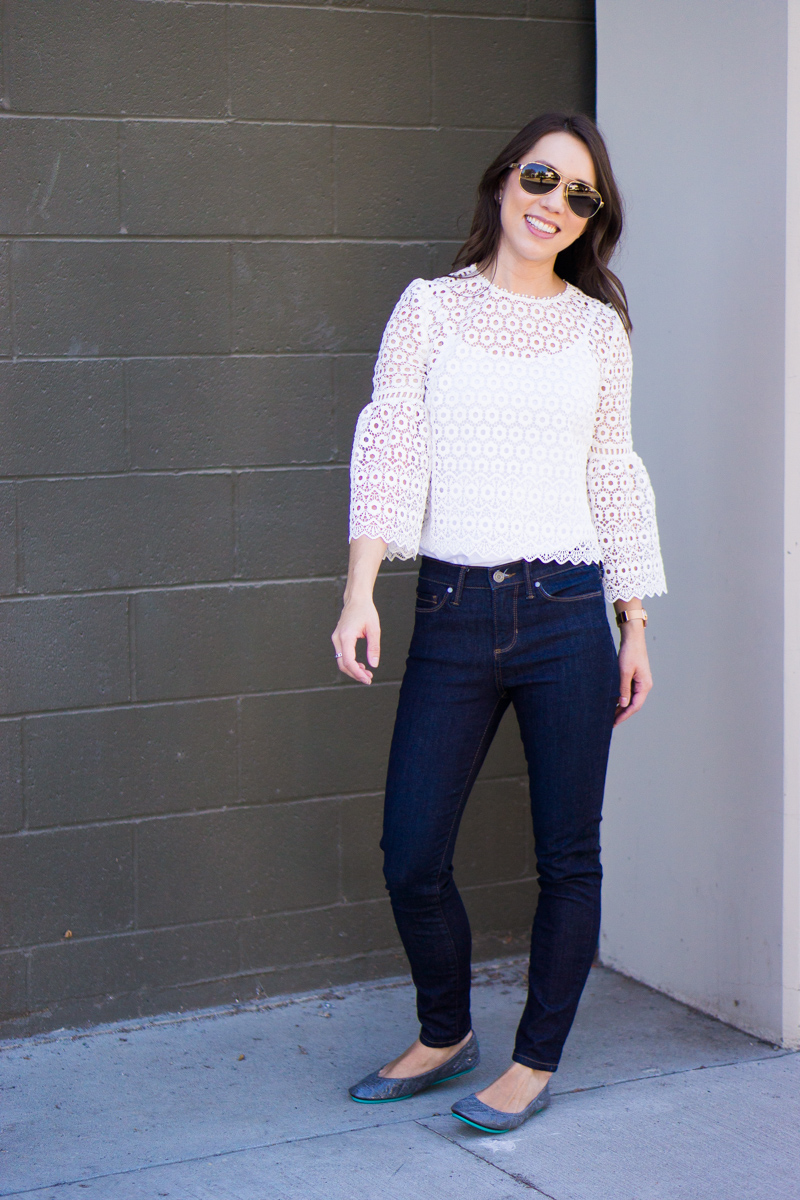 For a casual look, I opted for dark wash jeans and classic gray Tieks ballet flats. The lace doesn't need much else so I kept jewelry and accessories to a minimum (even forgoing a belt!).
For the work look, I paired this Daisylace Top with my favorite work pants – Banana Republic Sloan pants. The length hit right at my waistband and was ok for wearing all day (especially with my camisole tucked in).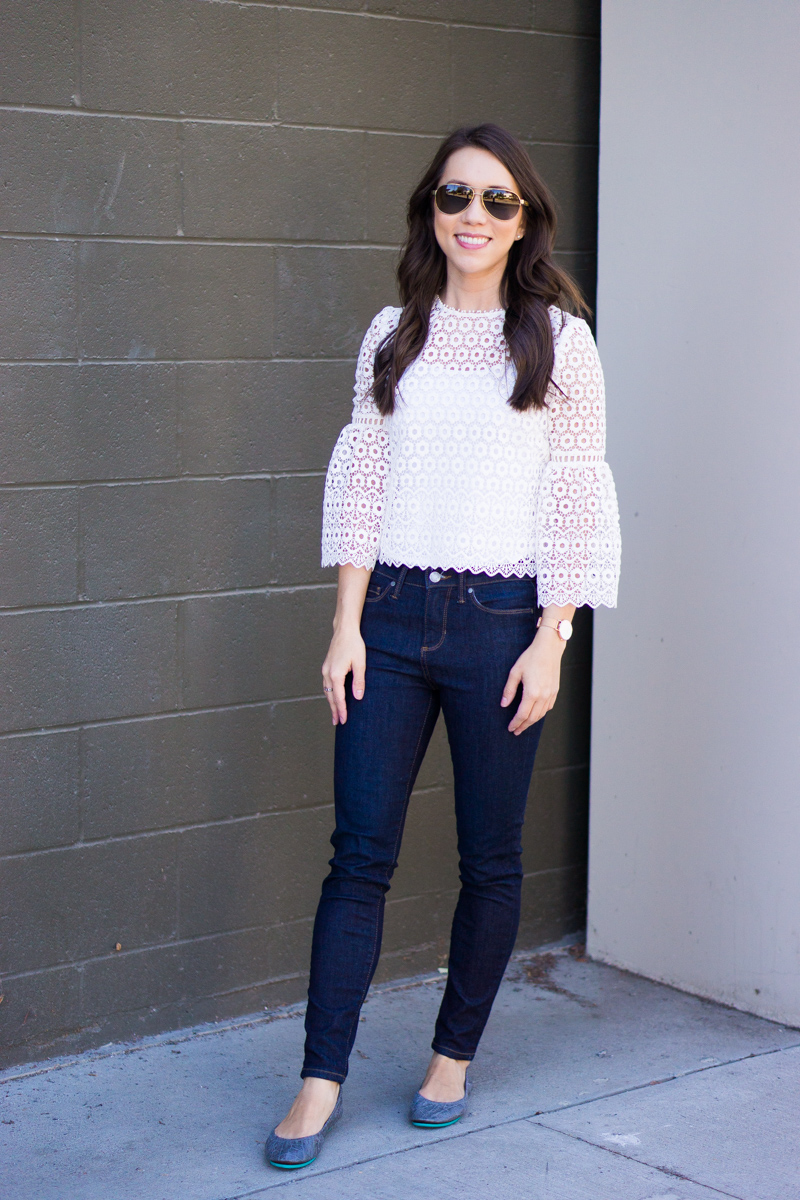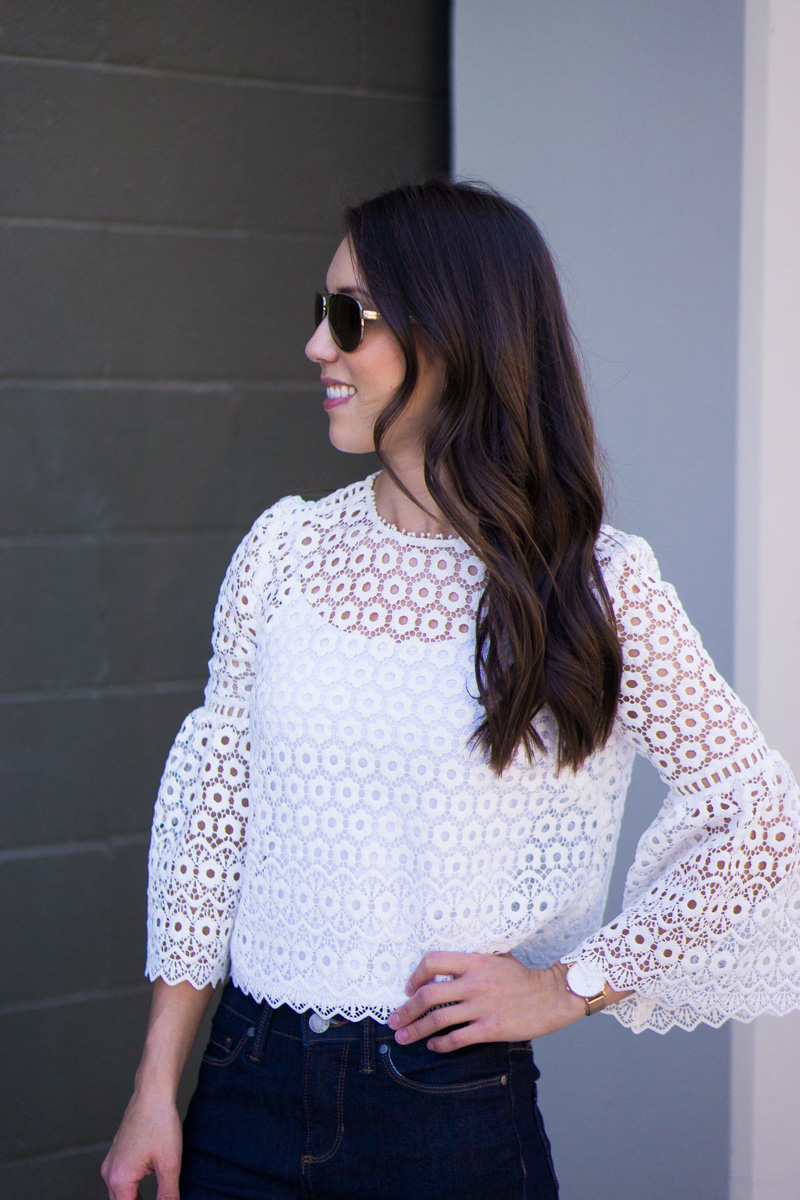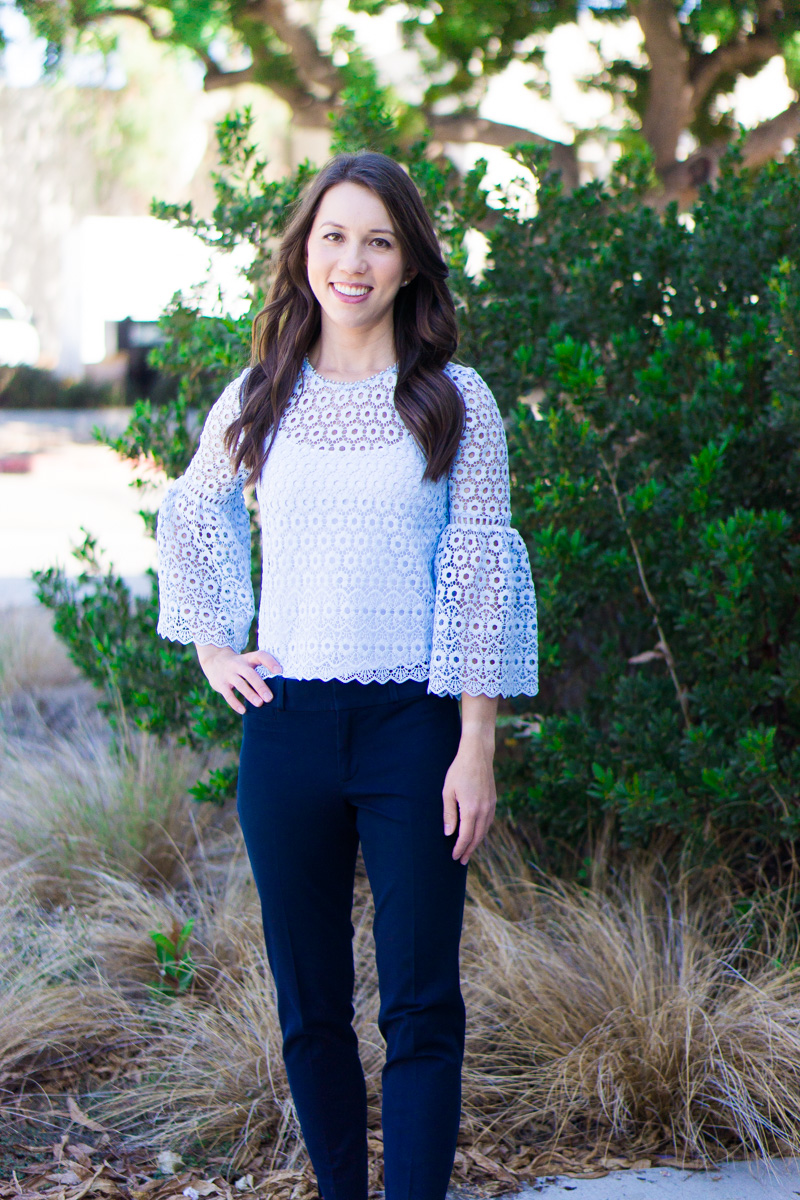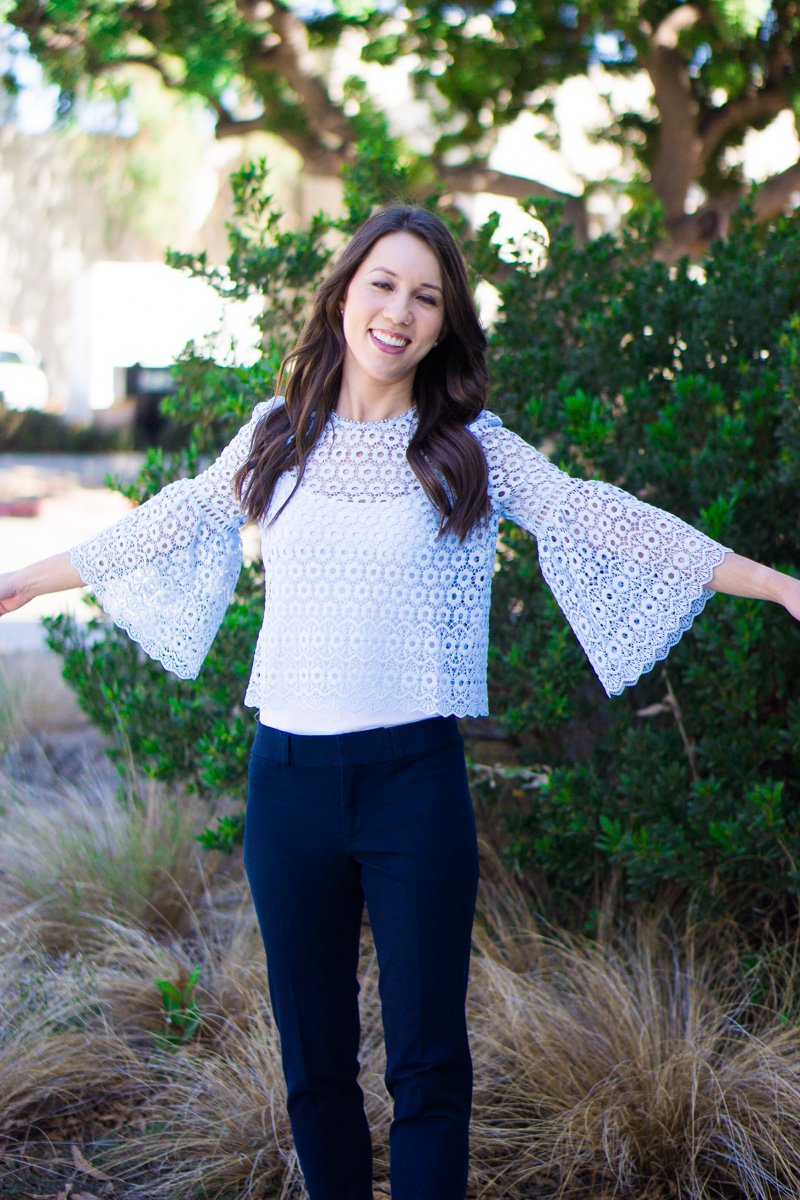 How would you have fun styling this Daisylace Top?
What about the other 2 Daisylace Products? 
I also tried on the Daisylace Dress and Pants. Here were my thoughts on them:
Daisylace Dress runs very large unfortunately. Even a Petite 00 would require 2-3 inches to be taken in at the waistline. The jade green color is gorgeous and the black or periwinkle blue colors are classic but because of the tailoring expense, I opted not to keep this dress.
Daisylace Pants are so so pretty. Like the online reviews say, the white would be perfect for bridal showers and afternoon tea. I tried a 000 and 00 – I think petite sizing was all sold out when I ordered. These 2 sizes had an ok fit – both fit and the 00 was just a little roomier. The petite sizing would be better for length but I didn't love the look so I opted not to keep these pants.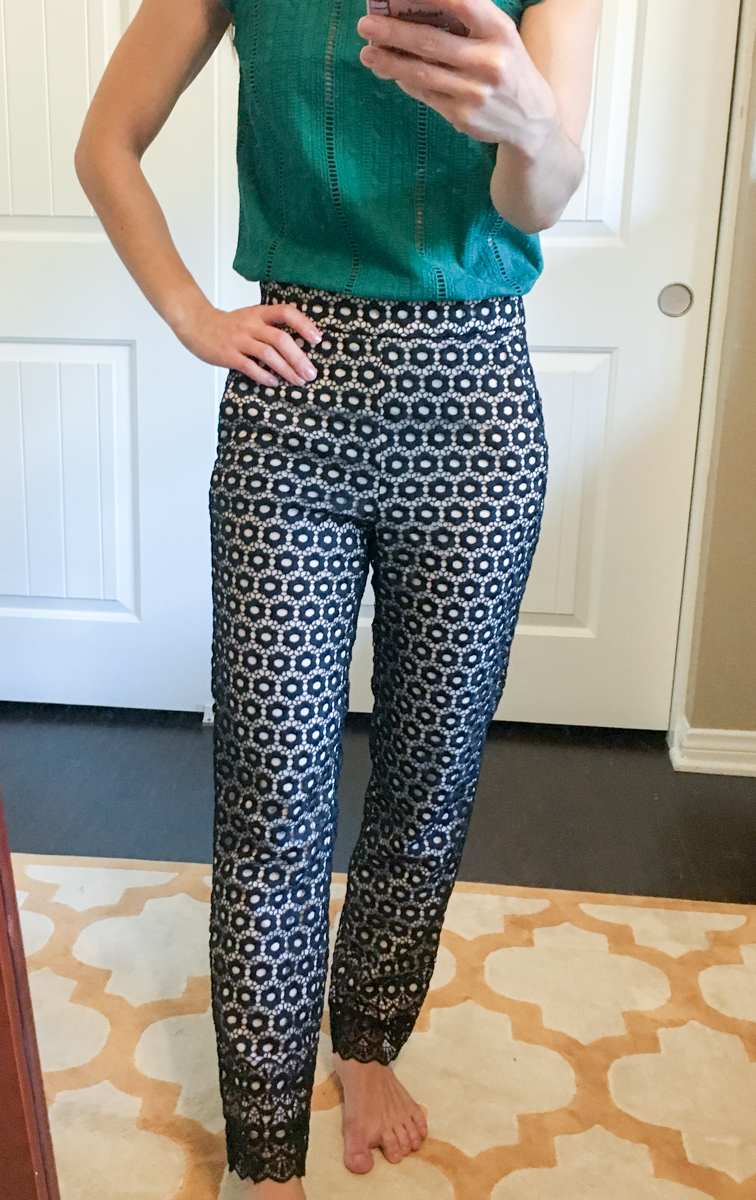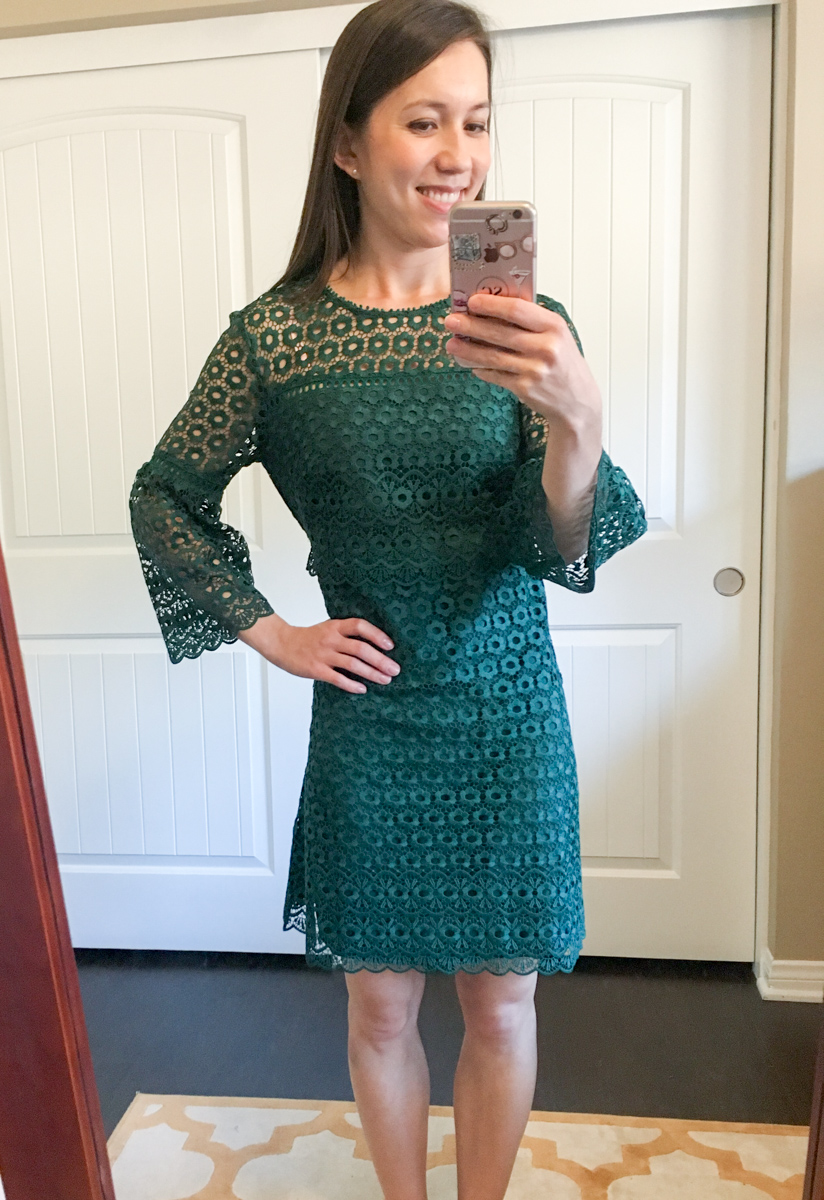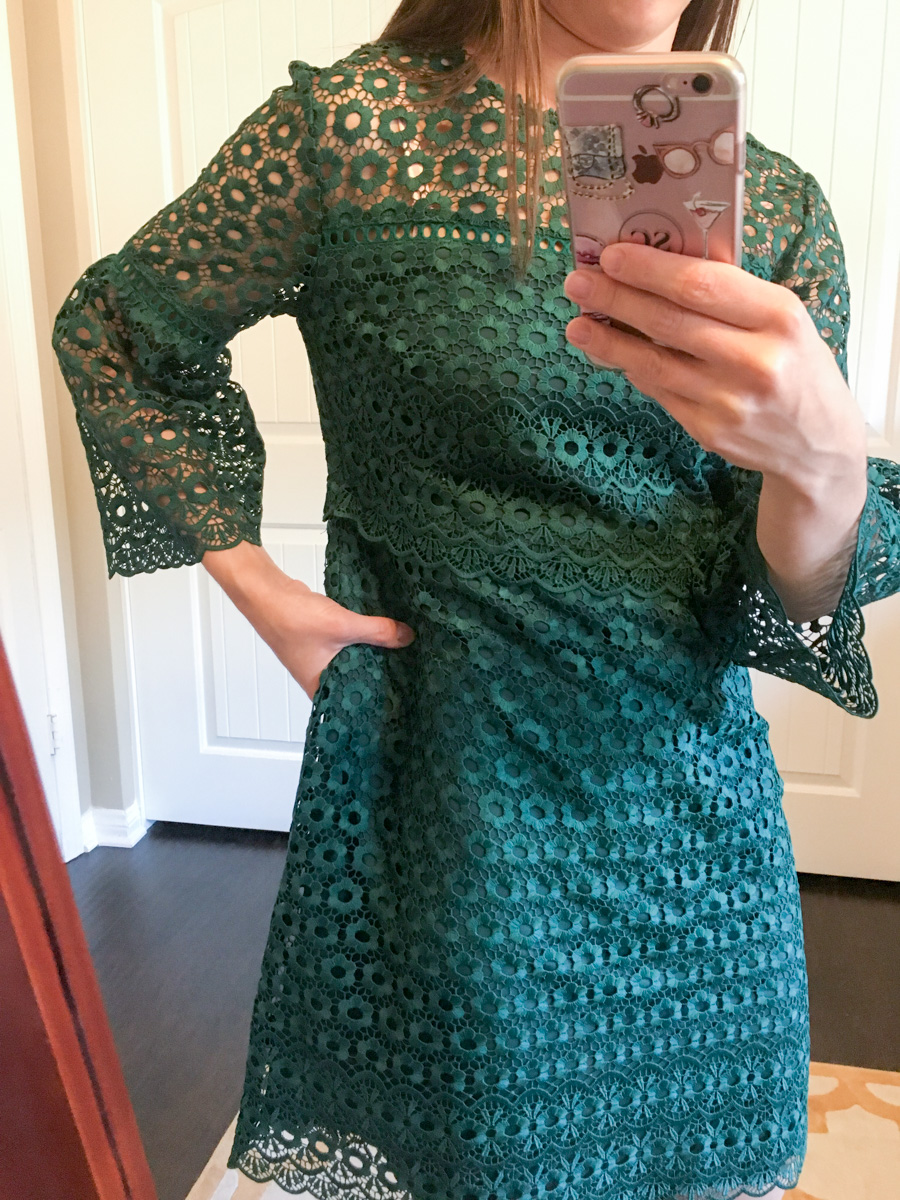 Video on Fit | Subscribe to my YouTube Channel
---
Thank you for reading! My goal is to reach 1,000 more women by the end of 2017. Help me achieve this goal. Share this post using the teal buttons.   
Follow my updates on Social Media & Subscribe to Emails
Twitter | Facebook Page | Instagram | YouTube | Pinterest
Sign up to get my 2018 Winter Style Challenge // 25-Piece Winter Capsule (it's free)