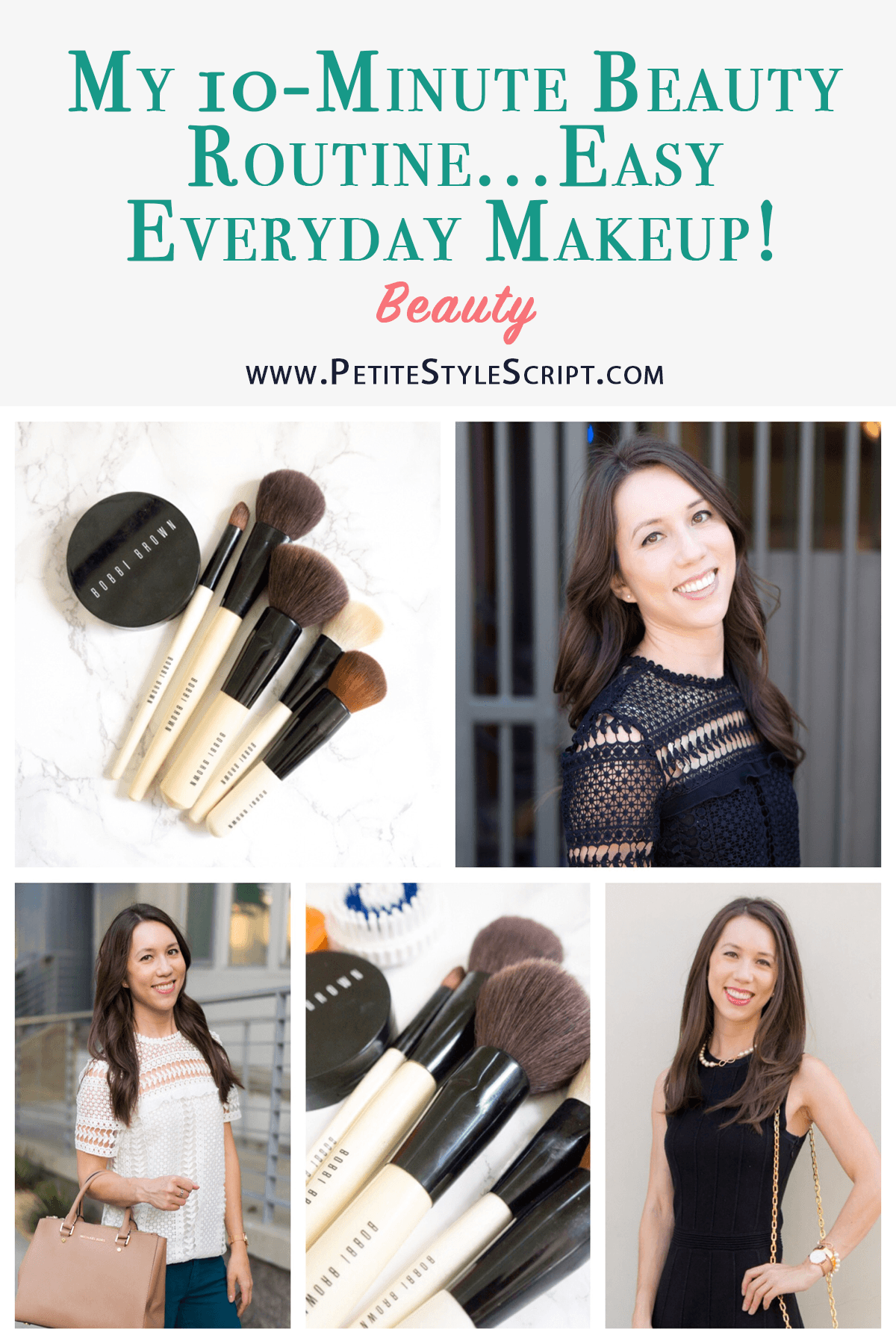 My 10-Minute Beauty Routine + Sephora Beauty Insider Sale
Today, I'm answering many of your questions about my everyday makeup routine! I love a simple and easy beauty routine + one that takes 10 minutes or less! What are my secrets to everyday makeup? Keep reading to find out + my recommendations from the Sephora VIB Beauty Insider Sale (I shopped it early as a VIB Rouge status!) with beauty gift ideas for the holidays!
Note: This post may contain affiliate links; full disclosures HERE. This means, purchasing an item through one of my links may earn me a small commission without affecting your own purchase. Thank you for supporting Petite Style Script & helping it continue as an educational resource.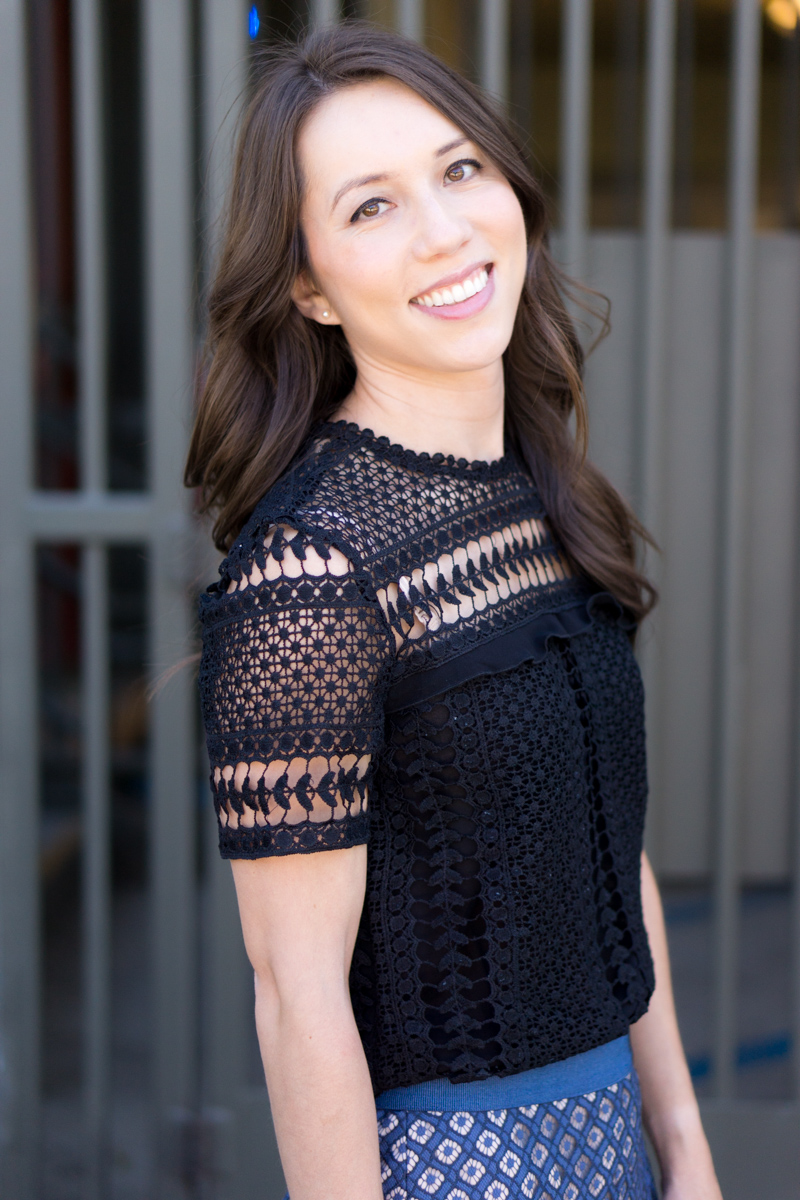 Outfit Details: Lace Top XS (exact); Skirt (similar); Similar Work Outfits on WORK TAB
Shop the Post (click image): 

Before my Everyday Makeup: 
Let me take a moment to remind you of the importance of skin health before our everyday makeup routines! I've written several times about my skin care health and How I Cleared my Skin. Don't skip this step in your everyday skin health and beauty routine – it's very important and saving one minute by skipping skin health is NOT worth it long-term!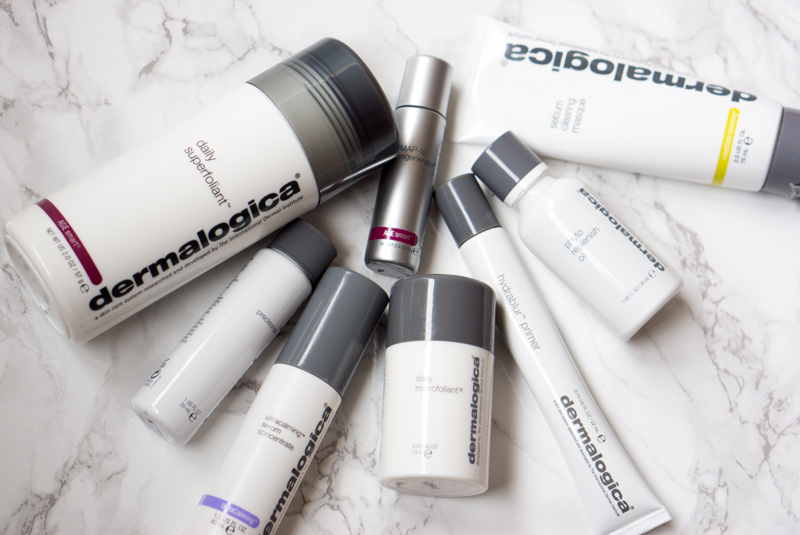 My 10-Minute Beauty Routine: 
I've had the same or nearly similar 10-minute beauty routine for a few years now. I've switched out a few products here or there but I'm very brand loyal and once I find a product I love I stick with it. Let me outline what I use and the order I use it in…
As you can see I like to finish off my look with mascara and lip gloss. It may look like many steps but I get this routine done in 6-8 minutes on a typical day. The longest step is definitely my eyes – I'm not good at blending shadows or getting the perfect eyeliner look.
Don't forget beauty hygiene – wash your makeup brushes weekly! I wrote about this topic last year – find it here and wash your brushes with my favorite product here.
Sephora's Annual Sale! 
Sephora's Annual Beauty Insider Sale is going on now! I joined Sephora's rewards program several years ago and love the benefits. There are different tiers within the system and I'm currently a VIB Rouge (top tier) and was able to shop their 20% annual sale early last week. But don't worry, there are plenty of items still in stock and ready for holiday gifting season!
Honestly, I use this annual sale to stock-up on all my beauty products for the rest of the year! Yes, I said the entire year. Why? Because who sees a 20% discount on beauty products very often? This is a special sale that I want to take advantage of and then forget about running out of a product 9 months from now!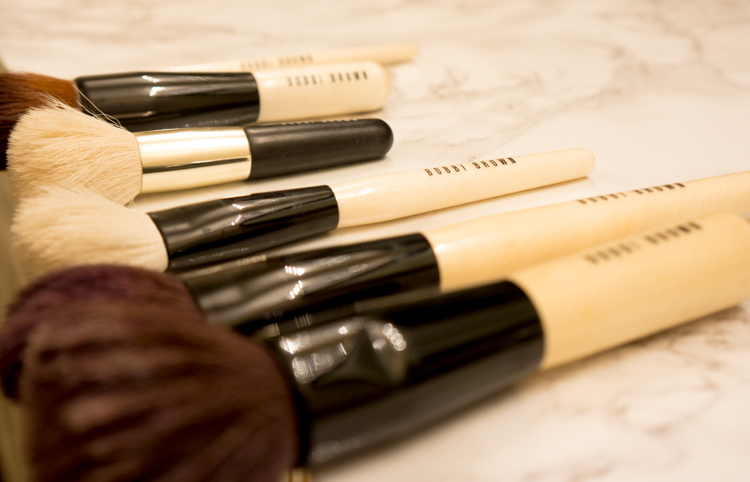 My Holiday Beauty Recommendations: 
Don't forget that I have a GIFT tab above that you can always browse. I'll be adding more items as I see them and as things go in and out of stock. Stay tuned and start browsing today for the special people in your life!
I picked up a few beauty gifts for the holidays. They are perfect stocking stuffers, white elephant gifts, and Secret Santa exchange gifts!
Click Image to Shop: 

Best Lips: Fresh Sugar Lip Set or Nars Lip Pencil with Pencil Sharpener
Brushes: Travel Set or Regular Set
---
Thank you for reading! My goal is to reach 1,000 more women by the end of 2017. Help me achieve this goal. Share this post using the teal buttons.   
Follow my updates on Social Media & Subscribe to Emails
Twitter | Facebook Page | Instagram | YouTube | Pinterest
Sign up to get my 2018 Winter Style Challenge // 25-Piece Winter Capsule (it's free)