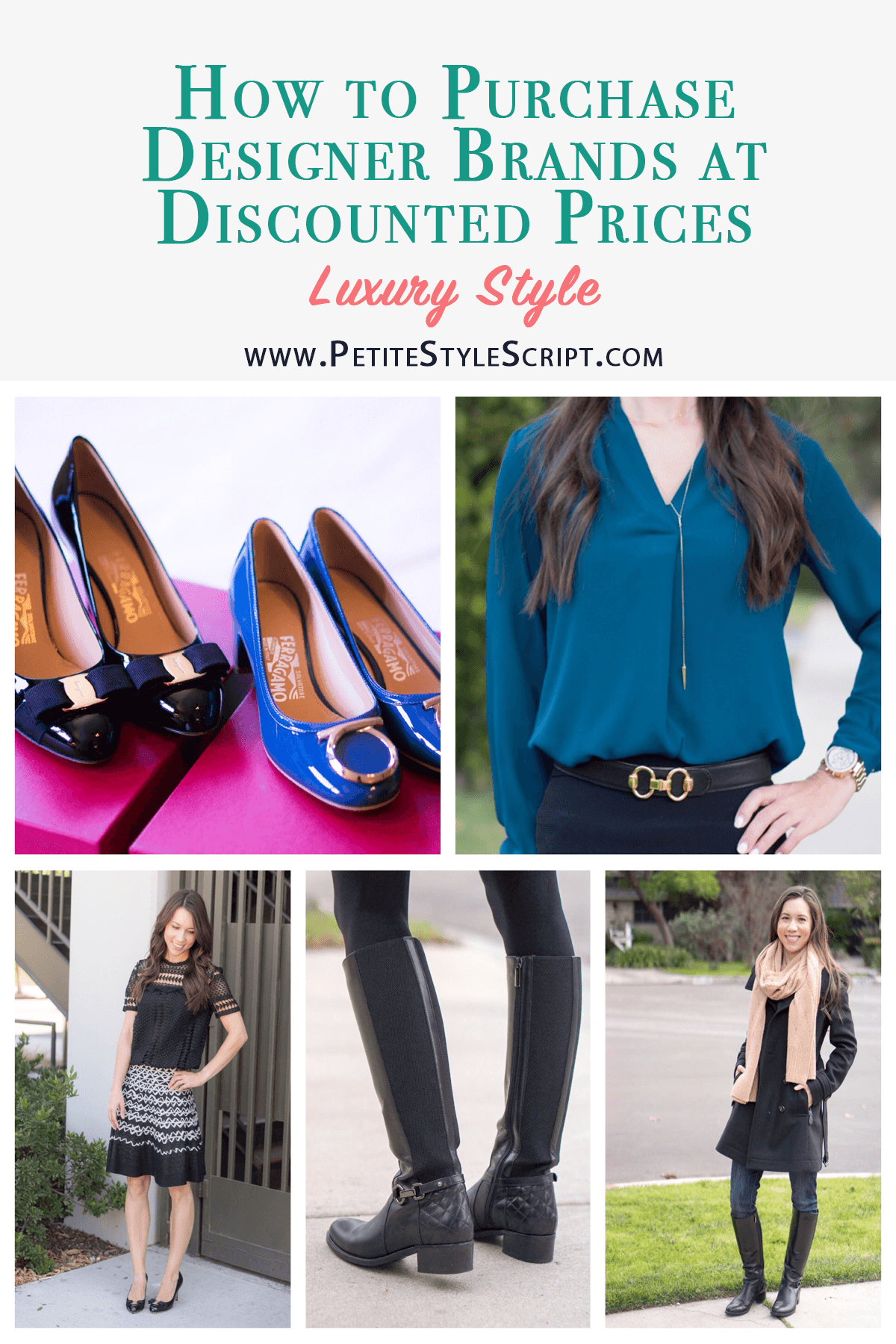 How to Purchase Designer Brands at Discounted Prices | The RealReal Review
I've been asked by many of you to discuss how I find deals on designer brands I own. You hear me talk about sales a LOT (since I rarely buy anything at full price) but let's talk about finding designer products that are pre-owned, authentic and from a trustworthy source today.
Where have I turned to find items that are sold-out or discounted from luxury or designer brands?! The RealReal! I first read about the The Real Real in 2015 and was intrigued by their consignment business model. I was on a search for discounted Aquatalia boots that I really wanted and found it very difficult to find them in my size and from a trustworthy source.
Note: This post may contain affiliate links; full disclosures HERE. This means, purchasing an item through one of my links may earn me a small commission without affecting your own purchase. Thank you for supporting Petite Style Script & helping it continue as an educational resource. 
Sizing: For reference I am 5'1″, 95 pounds and usually wear 00P/XXSP – full measurements in About Page. See my previous posts on Best Socks to wear with Boots, 3 Must Have Fall Boots & 5 Easy Fall Outfit Ideas!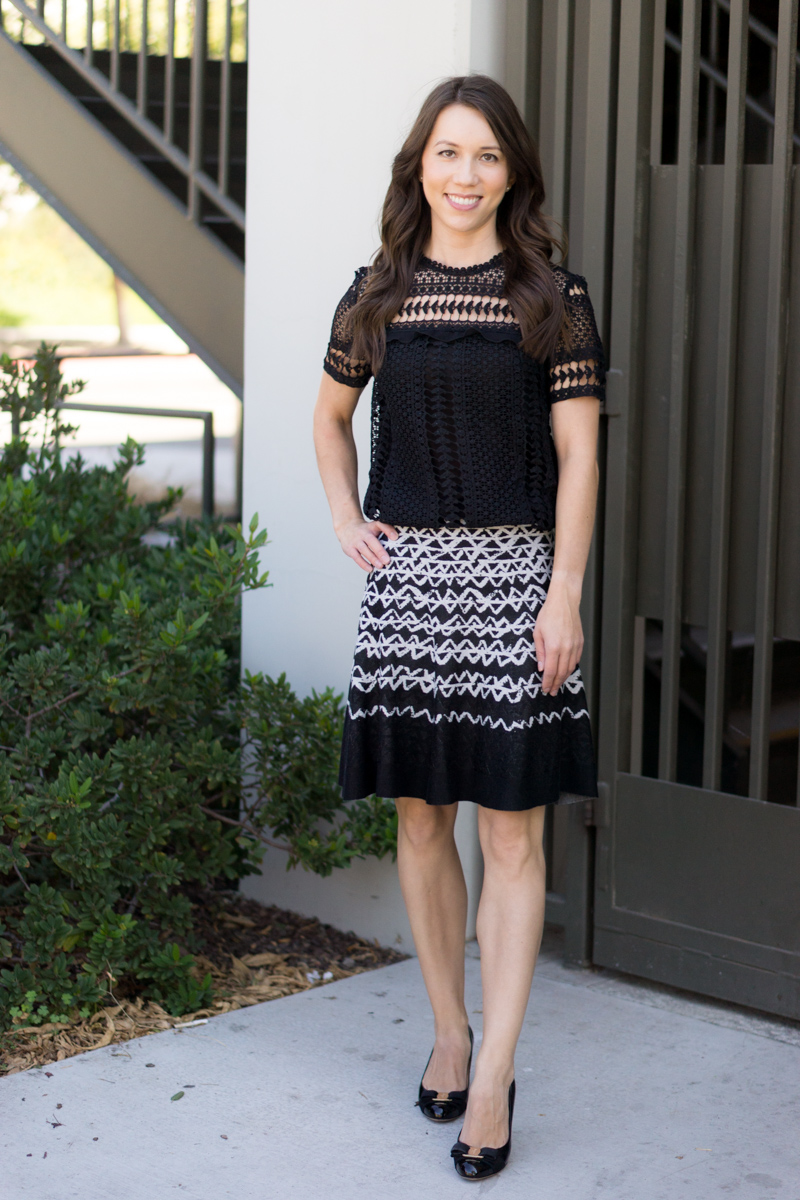 Shop the Post (click image): 

What is The Real Real? 
It's a premier online site for luxury consignment. The RealReal has 4 philosophies:
They believe in Lifecycle of Luxury
They're Authentic
They're sustainable
They're passionate
What brands will you find on The Real Real?
You'll find all the top designer fashion brands along with fine jewelry and watch brands. The ones I commonly talk about on my blog are Aquatalia, Burberry, Salvatore Ferragamo and Theory. Previous blog posts related to this items here, here, here, here and here.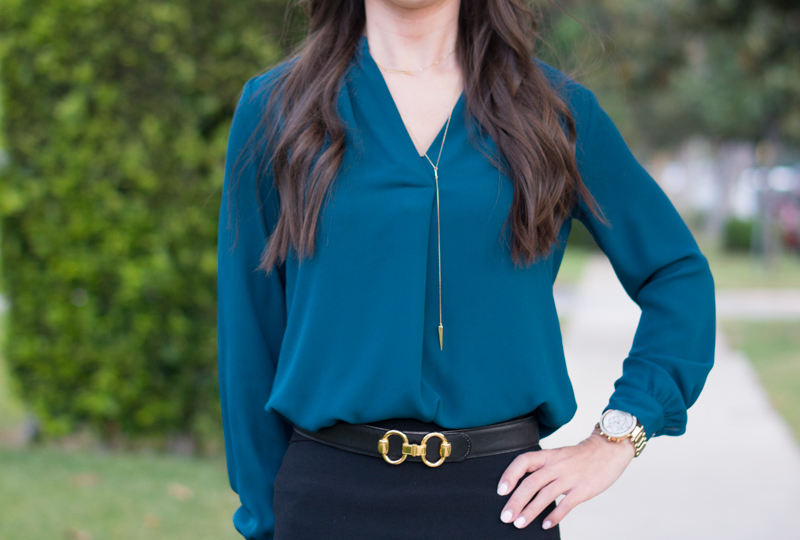 Why purchase from The Real Real?
If you're considering a luxury designer purchase of a pre-owned item, you want to ask yourself a few questions:
Is the piece authentic? – The RealReal employs 50+ authenticators, gemologists and art curators to inspect items each day. The company stands behind their authenticity statement and you will have peace of mind purchasing from The Real Real. No worries about authenticity you may experience from eBay purchases.
Is it a secure shop? – The RealReal is a legitimate website and business.
How is the customer service? – The Real Real is excellent at answering questions and helping you through the purchase process. They also offer Return Services on many items.
My Experience with The Real Real?
I purchased my Aquatalia chocolate brown boots from this company. They were very gently pre-owned. The description was very thorough and the photos were on-point. I received my order very quickly and fell in love with the boots – this was in 2015. I've continued to seek out items on The RealReal from my long-term Capsule Wardrobe Wishlist. These items include long-term investment pieces such as Salvatore Ferragamo heels, Chanel handbag, and Hermes belt. I haven't found the exact sizing and colors in the items on my list so far but I know it will be a long process of waiting to find pieces I absolutely LOVE!
Bonus: you can join the Waitlist if an item has sold! You may still have a chance of getting the item if the first buyer backs out or it doesn't fit her/him.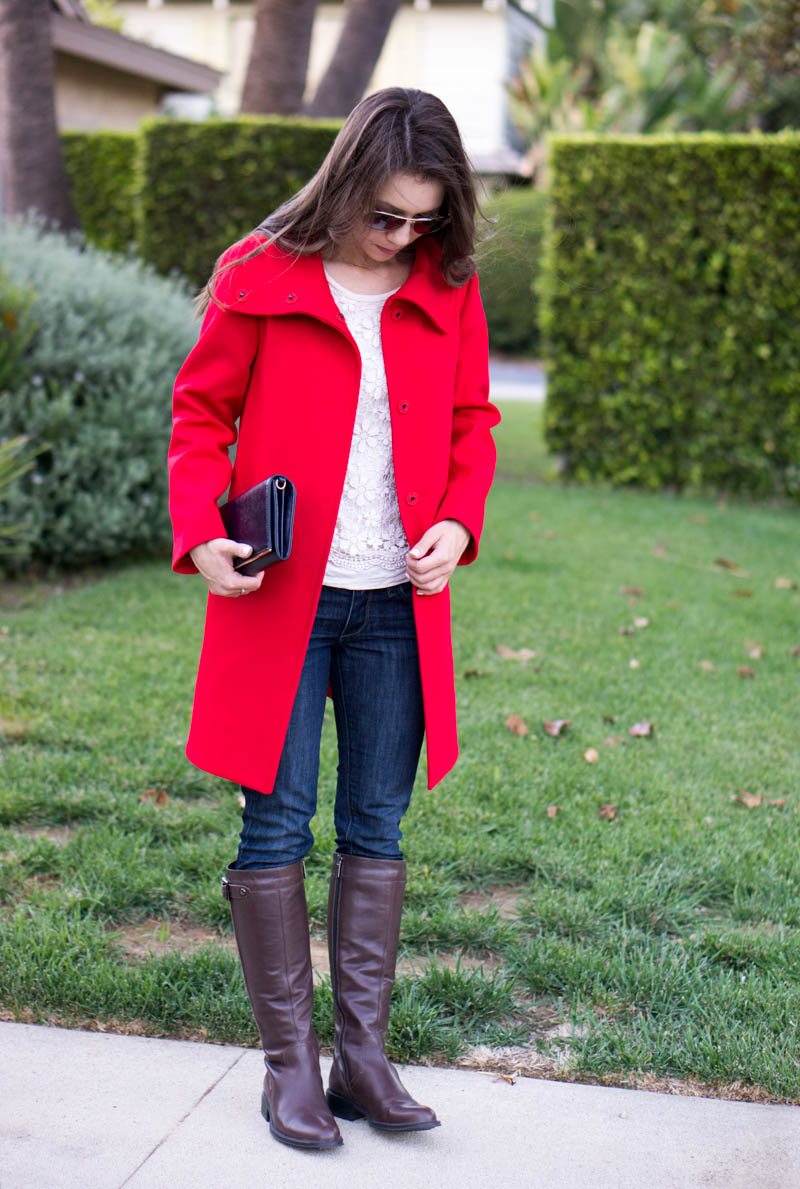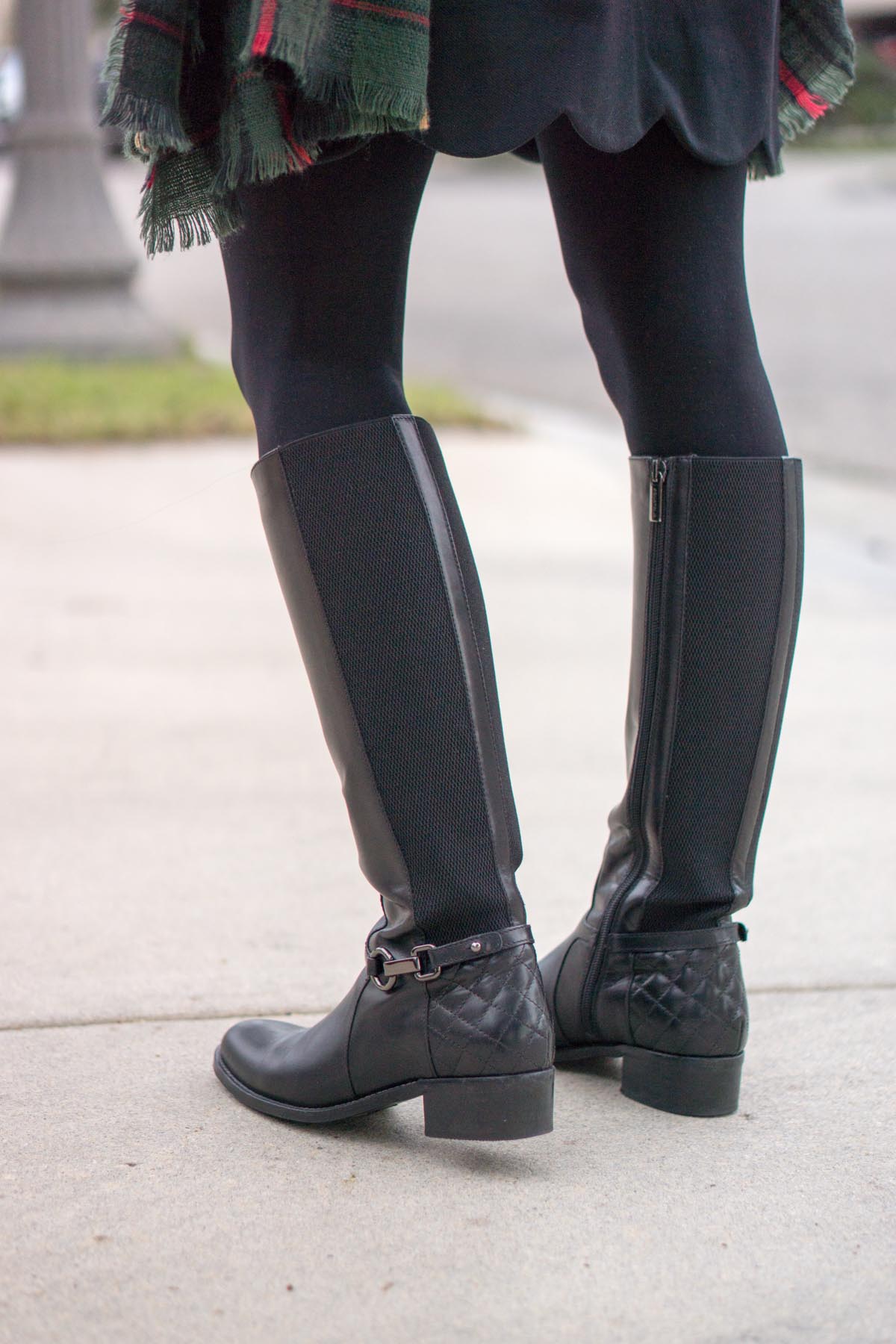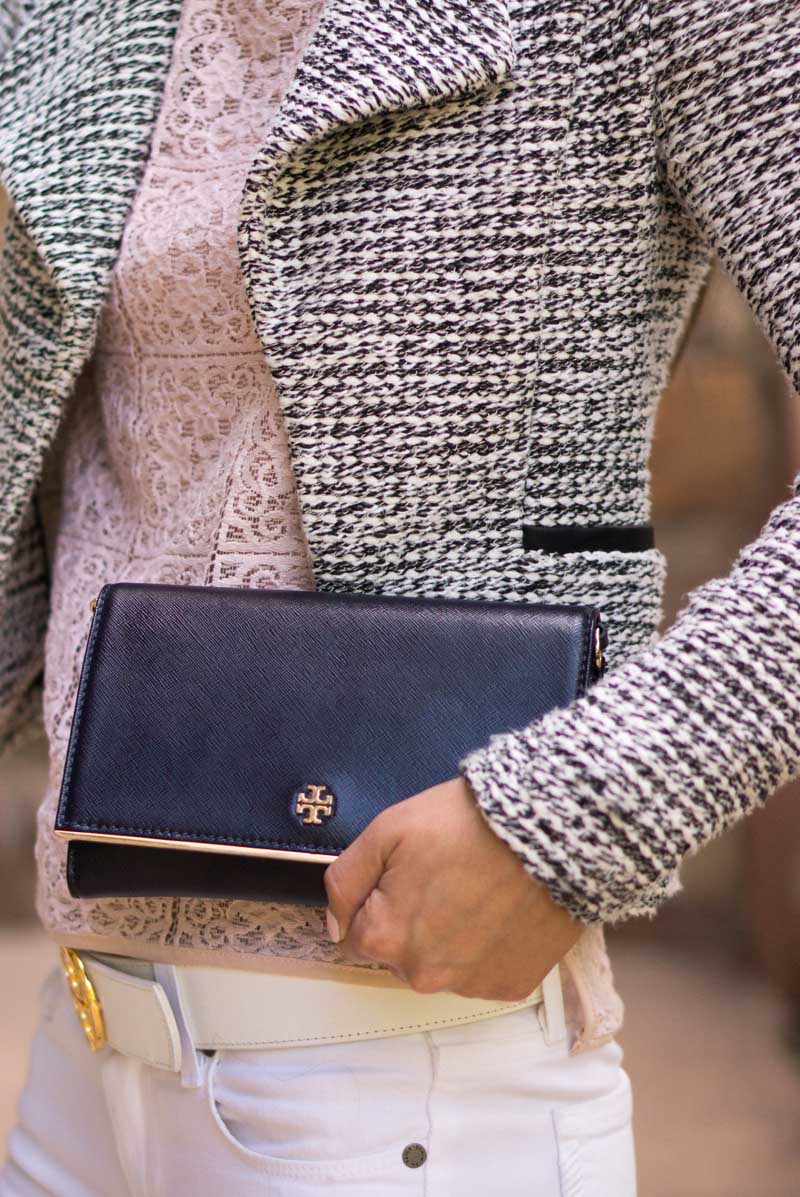 Video of my Boots (Subscribe to YouTube Channel):
A few items I'm loving that are available now on The RealReal!

Please let me know if you have questions about purchasing or consigning with The RealReal. I highly recommend the company and hope you find an investment piece you LOVE from them!
---
Thank you for reading! My goal is to reach 1,000 more women by the end of 2017. Help me achieve this goal. Share this post using the teal buttons.   
Follow my updates on Social Media & Subscribe to Emails
Twitter | Facebook Page | Instagram | YouTube | Pinterest
Sign up to get my 2018 Winter Style Challenge // 25-Piece Winter Capsule (it's free)