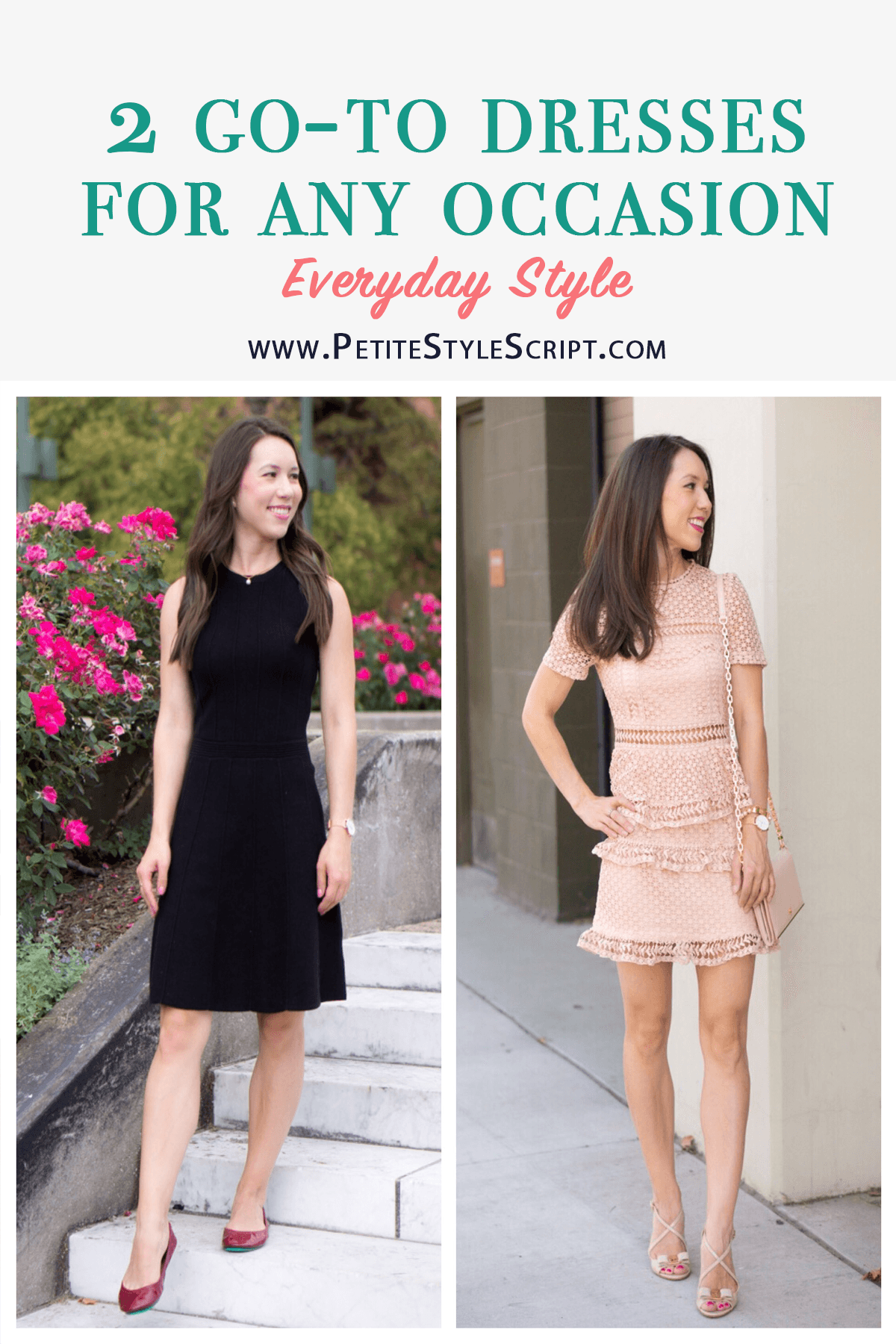 2 Go-To Dresses for Any Occasion: Little Black Dress + Lace Dress
Today I'm excited to talk about two of my favorite dress styles! I've received many questions about classic and versatile dresses and I believe these two designs are great for many body types. I'm discussing a Little Black Dress (LBD) and Lace Dress. Don't forget to pick up the Capsule Wardrobe Starter Kit and re-purpose these go-to dress styles for many work, casual and special occasion events!
Note: This post may contain affiliate links; full disclosures HERE. This means, purchasing an item through one of my links may earn me a small commission without affecting your own purchase. Thank you for supporting Petite Style Script & helping it continue as an educational resource. 
Sizing: For reference I am 5'1″, 95 pounds and usually wear 00P/XXSP – full measurements in About Page. See my previous posts on Best Socks to wear with Boots, 3 Must Have Fall Boots & 5 Easy Fall Outfit Ideas! 
Shop the Post (click image):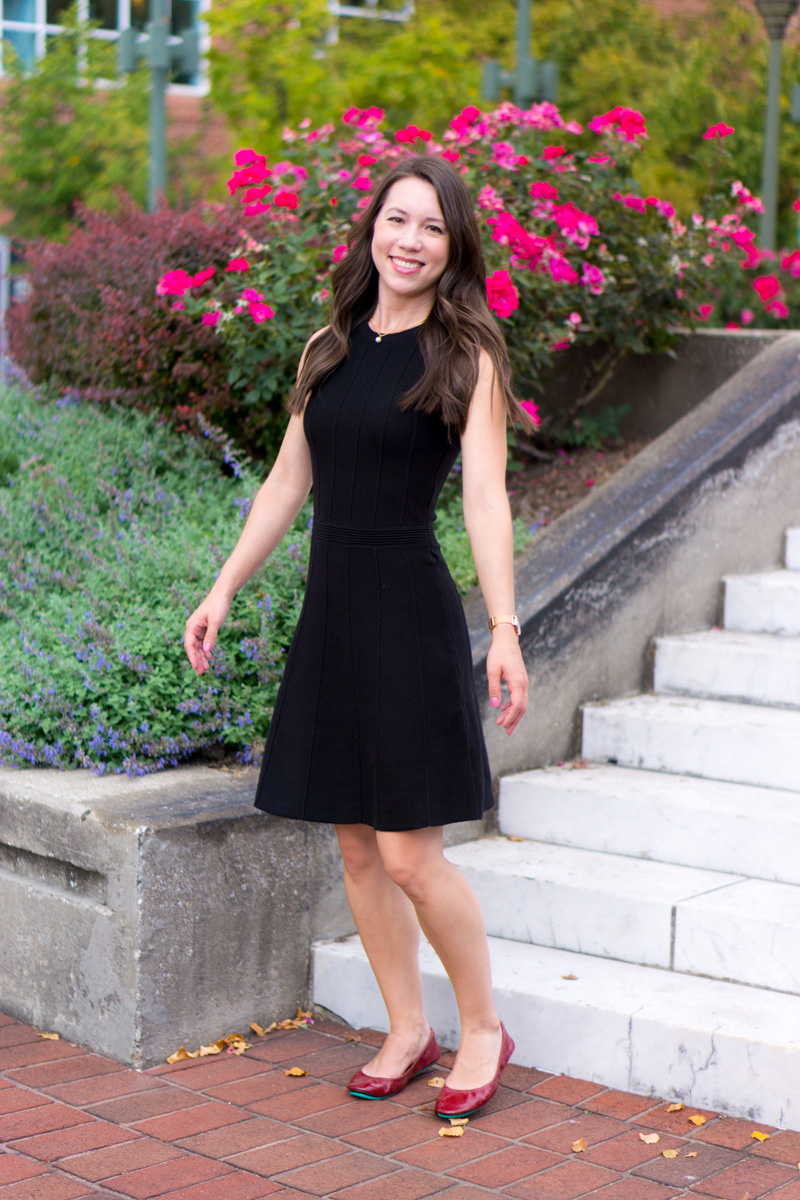 Outfit Details: Outfits: Ann Taylor Dress XXS (similar) or Lace Dress XS (similar); Pieces of Me bracelet cuffs c/o (10% off with code 'JESSICA'); Daniel Wellington Watch c/o or Burberry Watch; Tory Burch Wallet Clutches (my blog post); Tieks ballet flats (my blog post) or Salvatore Ferragamo Heels (similar or similar on sale or similar); Sheec Socks (20% off with code 'PSSVIP20'); Aveda Hair Care
My 2 Go-To Dresses for Any Occasion: 
Little Black Dress (also known as "LBD")
Lace Dress
Little Black Dress: 
A Little Black Dress is a wardrobe essential. Many of us probably already own a LBD…but, is it your favorite style, one that you'll LOVE for years to come?! Can you wear it to work, date night and special occasions?! I love a LBD that is ultra-versatile. I own 2 LBD's – one that is over 7 years old that I purchased as a classic wool-blend dress to pair with black blazers to wear for work, special presentations and pharmacy conferences.
The next is the one I'm styling today in this post! It's a sweater dress, flare skirt style that is ultra-comfortable, machine-washable and can be dressed up or down. For this outfit, I kept it simple by pairing it with a simple pearl necklace (a family piece from my Chinese-side), classic watch and added a pop of color with my Tieks Ballet Flats in Ruby Red Patent.


To take LBD from work to date night or special occasions…think about adding: 


Different Styles of Little Black Dresses: 
Shift Dress – this style you can wear with or without a belt to accent your waistline
Flare Skirt Dress – styled in this post
Wrap Dress – so versatile! I talked more about my favorite one in this blog post
Different sleeve styles, necklines, back designs, hem lengths…what is your favorite?
Shop My Recommendations for Every Price Range (click images): 
Less than $100: 

Greater than $100: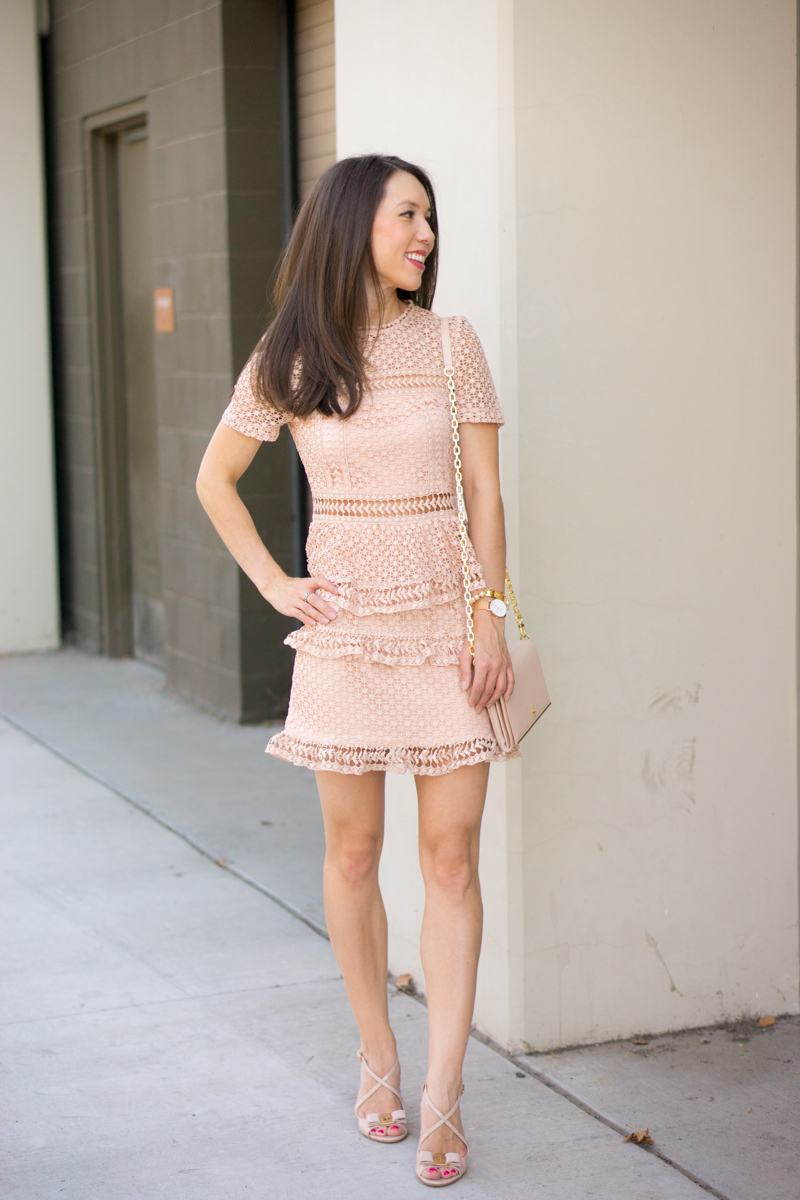 Lace Dress: 
A lace dress is also a versatile piece that transitions from date night to special occasion events. Depending on the style and cut, it may also function as a work dress. The one I'm styling in this post is a new addition to my wardrobe. I was looking for a lace dress that was a blush pink color and could be worn to weddings and various parties throughout the year. This one in particular is on the shorter hem length than I usually wear (a family member who saw me editing the photos even asked who was the woman in the photo!) so it definitely is not work-appropriate but is great for special events!
I also own lace dresses in classic navy and red colors (also seen in this blog post). I recommend finding a color that you love, pairs well with your skin-tone or that is ultra-versatile for many different occasions.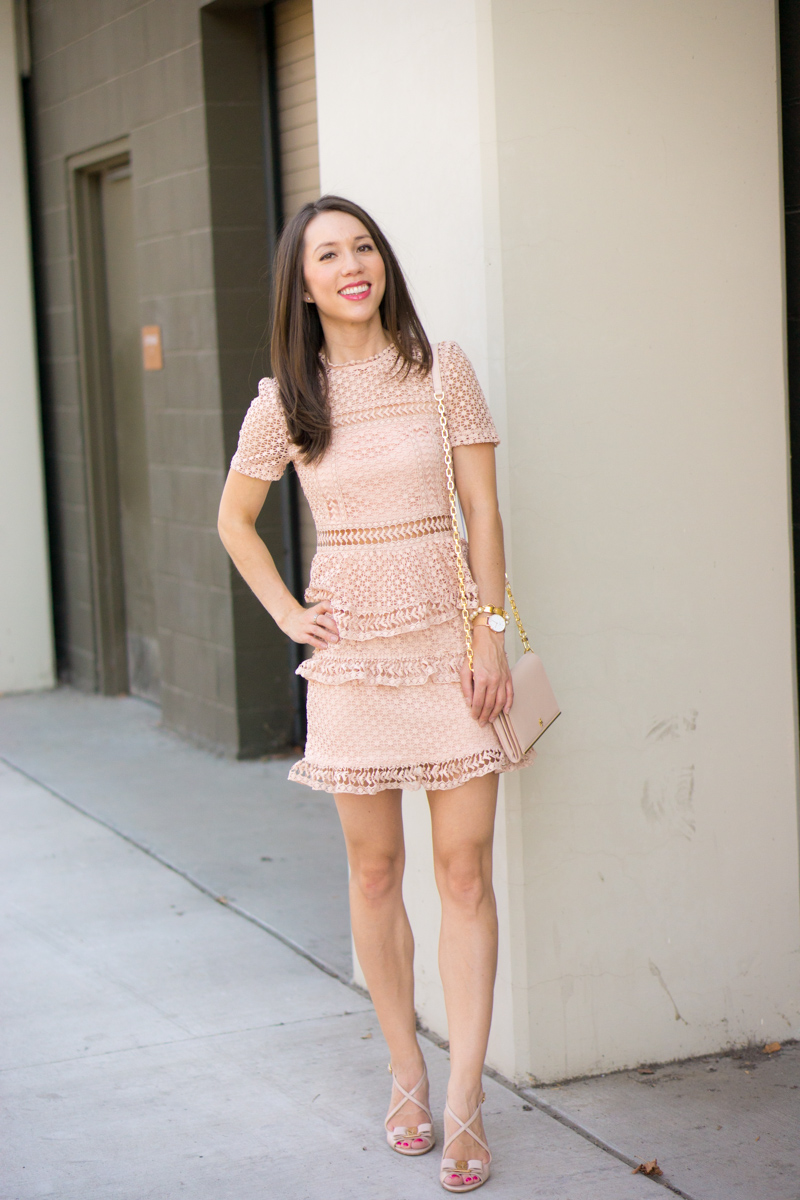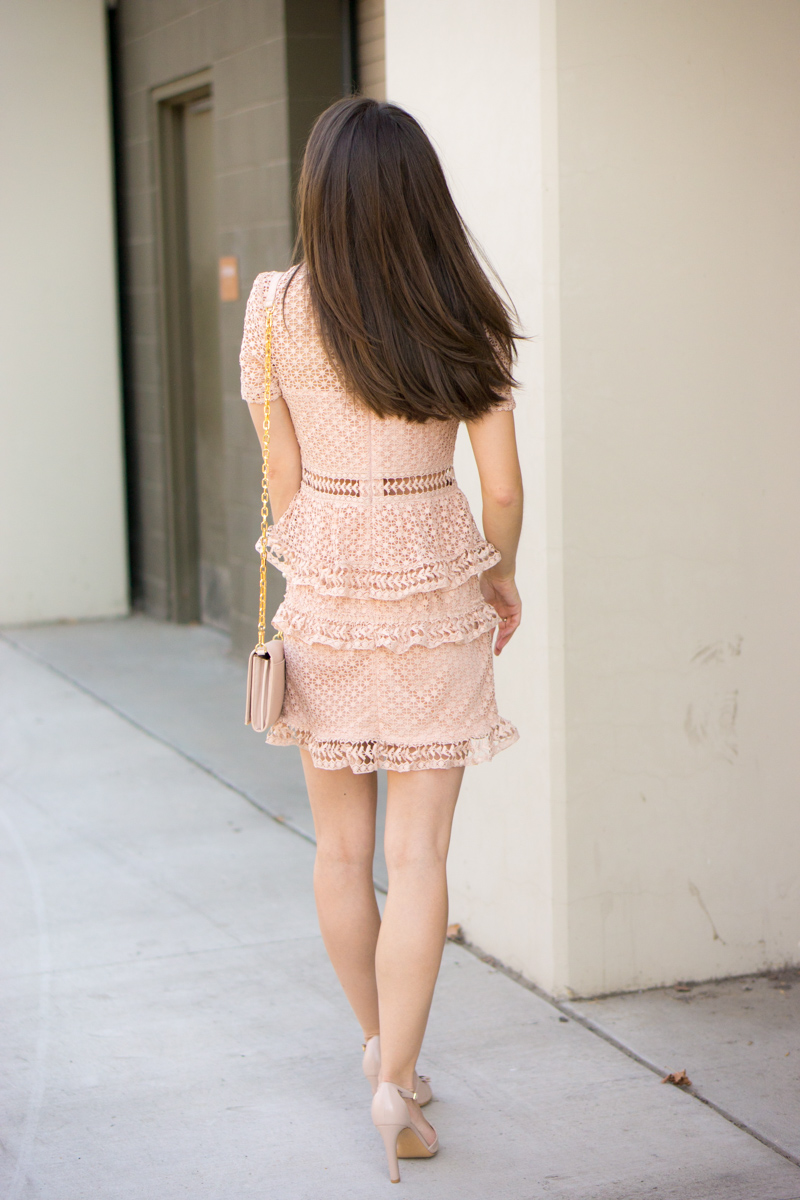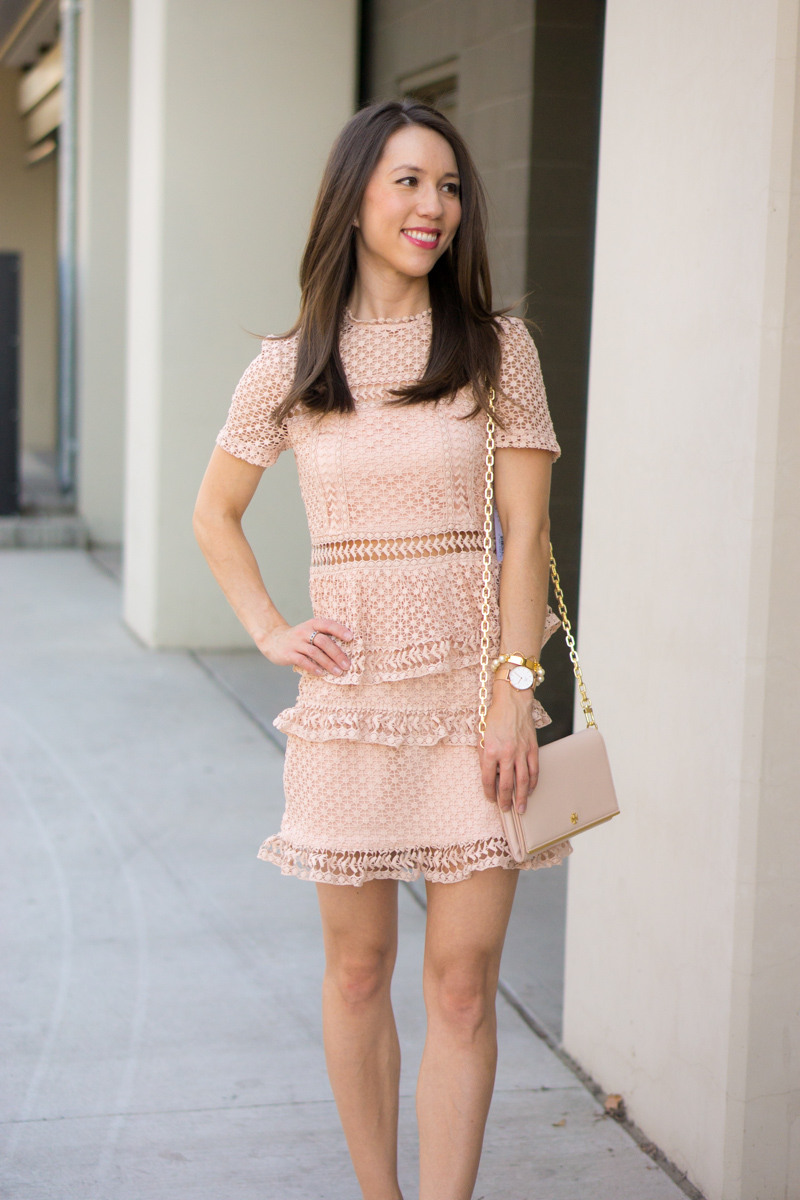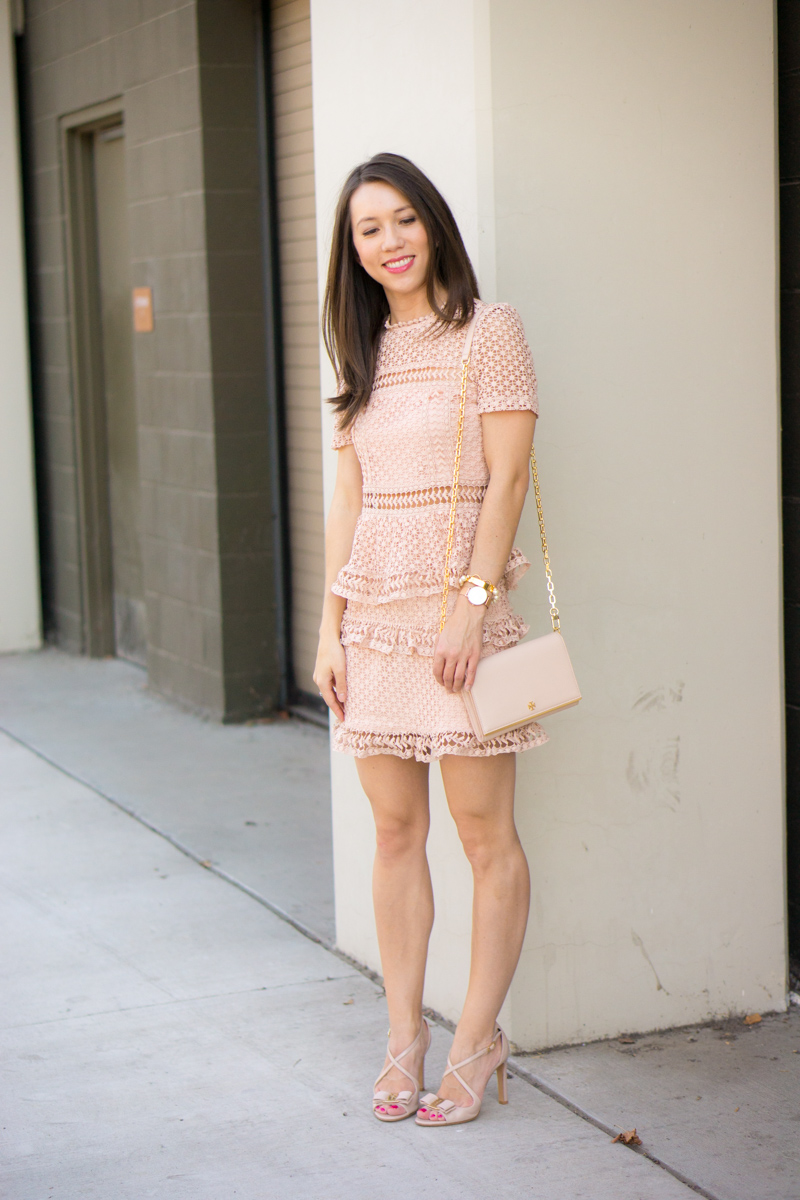 Shop My Recommendations for Every Price Range (click images): 
Less than $100: 

Greater than $100: 

---
Thank you for reading! My goal is to reach 1,000 more women by the end of 2017. Help me achieve this goal. Share this post using the teal buttons.   
Follow my updates on Social Media & Subscribe to Emails
Twitter | Facebook Page | Instagram | YouTube | Pinterest
Sign up to get my 2018 Winter Style Challenge // 25-Piece Winter Capsule (it's free)