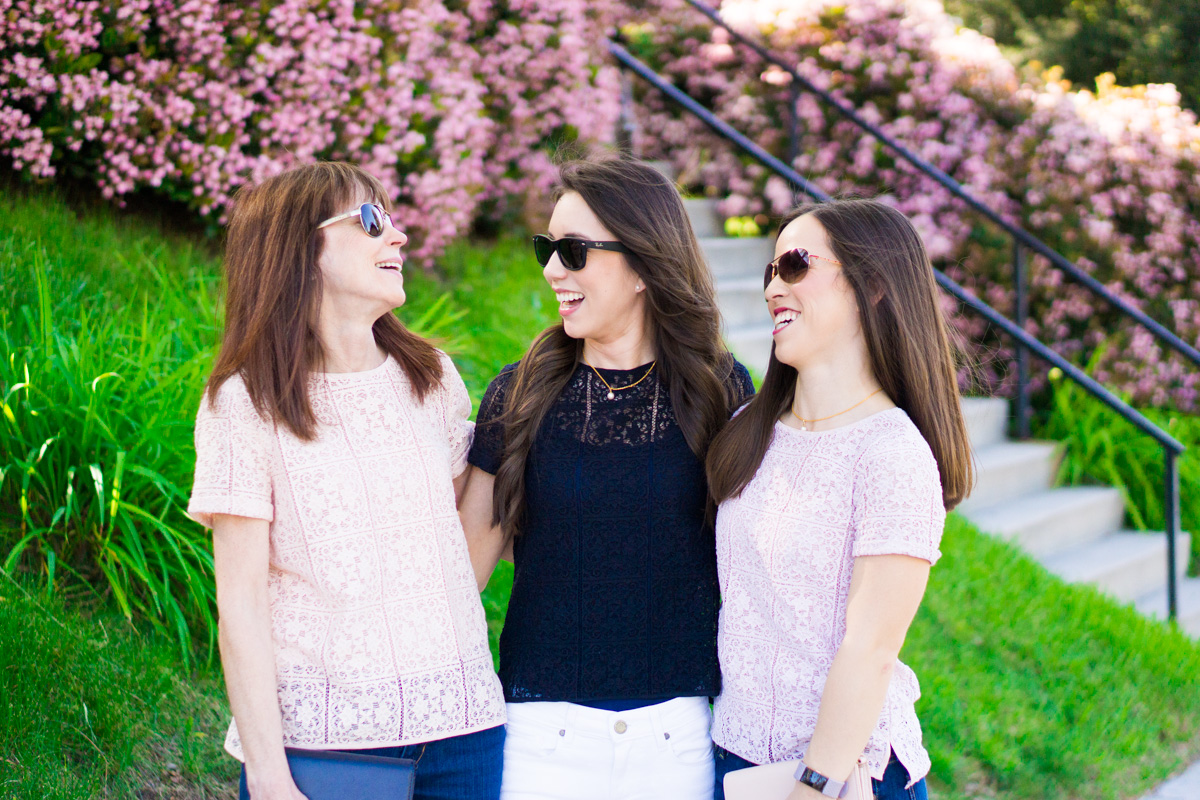 5 Reasons to Wear Lace Tops | Why I Love Lace Tops
I love wardrobe staples and one of my favorites…lace tops! Many of you have seen me in my 3 favorite lace tops on Instagram and my blog. Today I'll discuss 5 Reasons why I love lace tops & why I recommend wearing lace!
Note: This post may contain affiliate links; full disclosures HERE.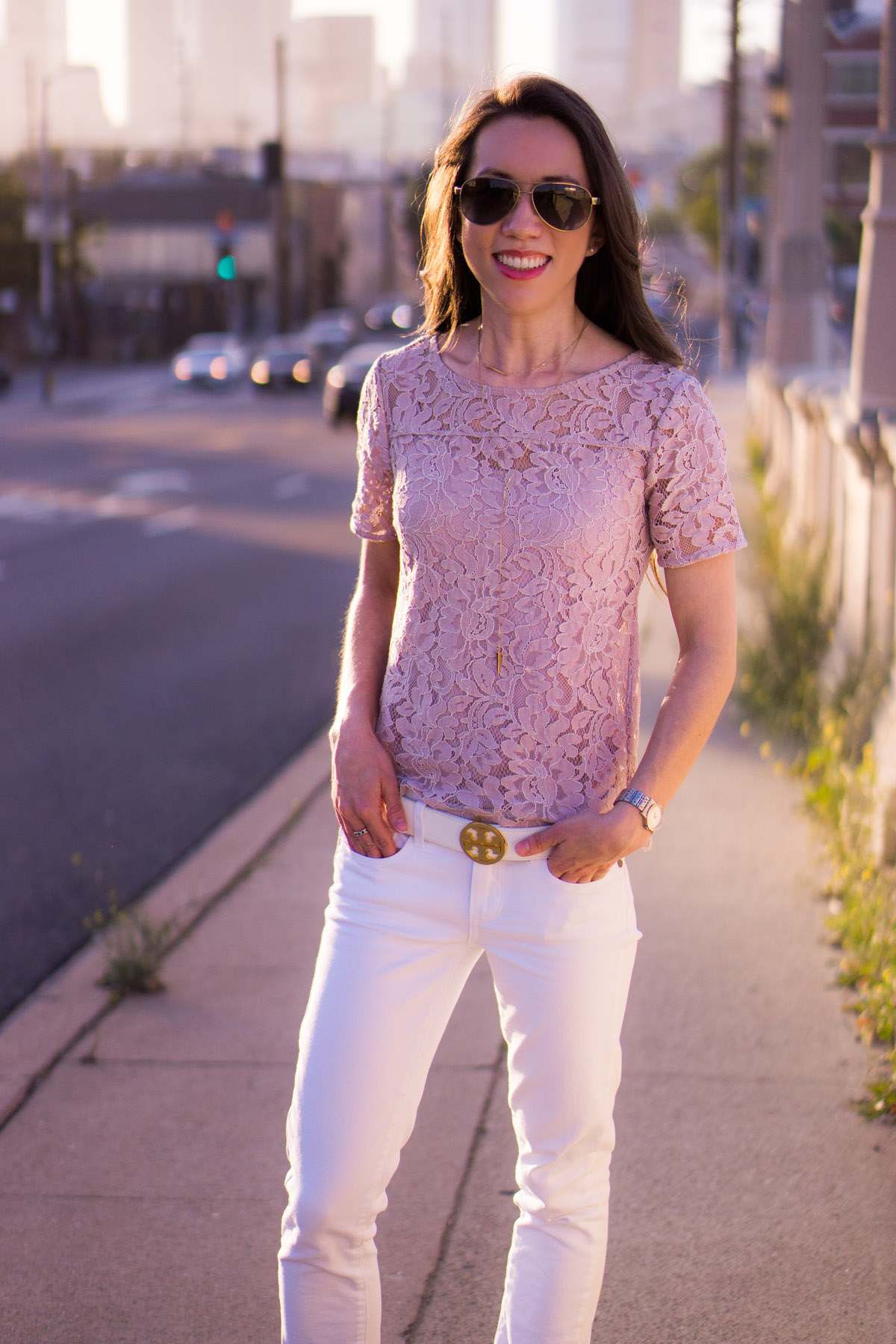 Outfit Details: Ann Taylor lace top XXSP; LOFT camisole; Tory Burch belt (my review here); Paige white denim 24 (my review here); M. Gemi Attorno Sandals 35.5 (my review here)
See other ways I style lace tops in previous posts HERE or HERE.
Wardrobe Staple: Lace really does not go out of style. I love classic pieces in my wardrobe and believe that lace is a

classic style

. They also are stylish for any age! See the photos with my mom, twin sister & I wearing matching Ann Taylor lace tops!
It's all in the Details: Lace can definitely elevate an outfit. The little detailing in lace designs adds dimension and texture to an otherwise plain tee or top.
Adds a Feminine Touch: We all like adding a feminine touch to our outfits now and then, right?! Lace is the perfect way to add femininity to an outfit – all while doing it with or without a feminine color palette! See my navy lace top versus blush pink/lavender lace tops. They equally add a feminine touch.
Dress up or down: Owning versatile pieces that easily transition from workday to date night to casual weekends is a must! Lace tops offer this with the ability to dress them up or down. I like pairing a matching camisole underneath the lace top and adding a blazer for the workday & then transitioning into denim (my favorite is white denim) for a date night or casual look.
Add in your Personality: Lace tops come in a variety of colors, textures, designs and sizes. It's easy to match your personality to a lace top. I tend to go with versatile colors and layering them with more conservative camisoles. But it's easy to change the look by purchasing a boho chic style, leaving them unlined, or finding lace tee shift dresses! I've linked up more lace top options below! Click to browse!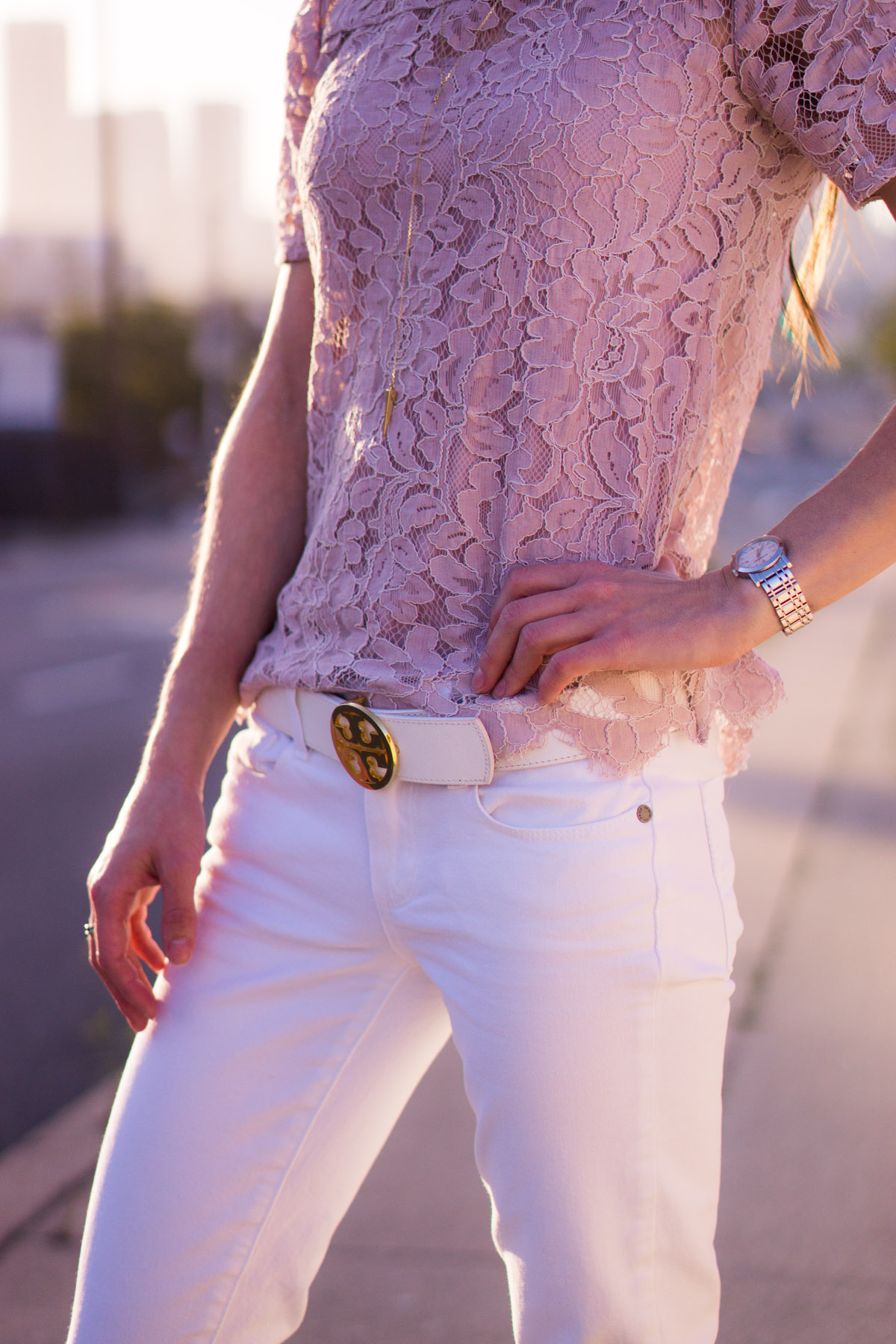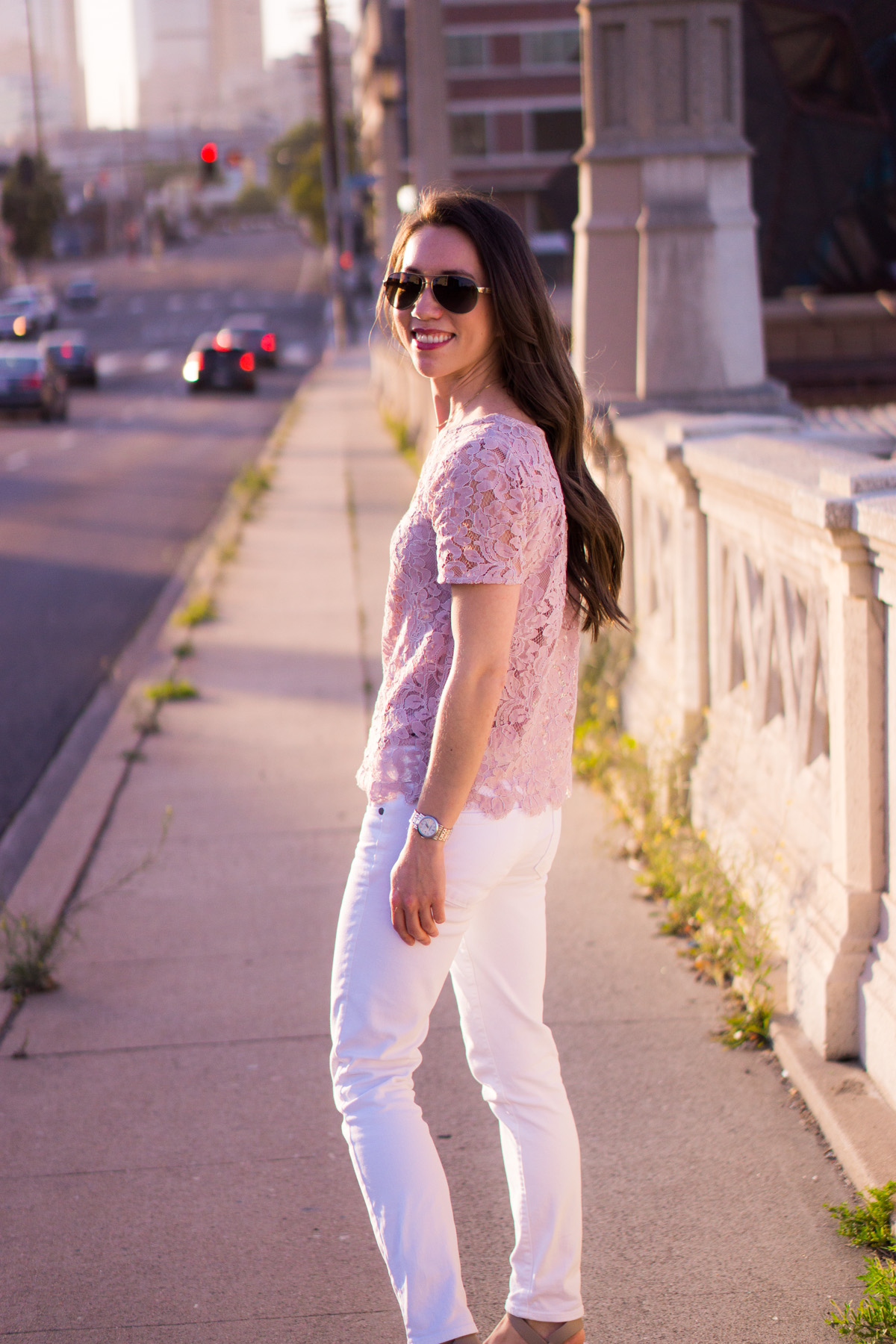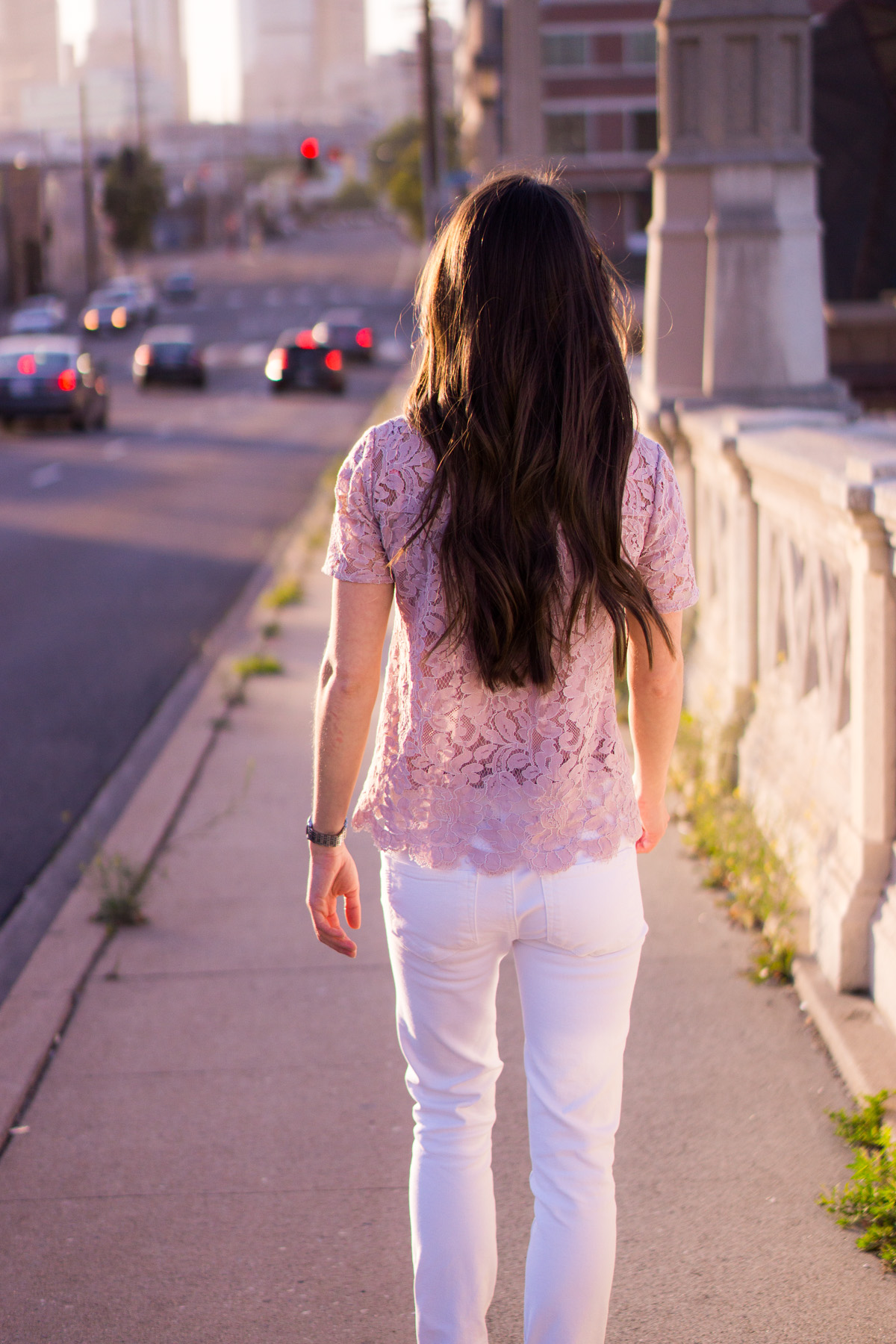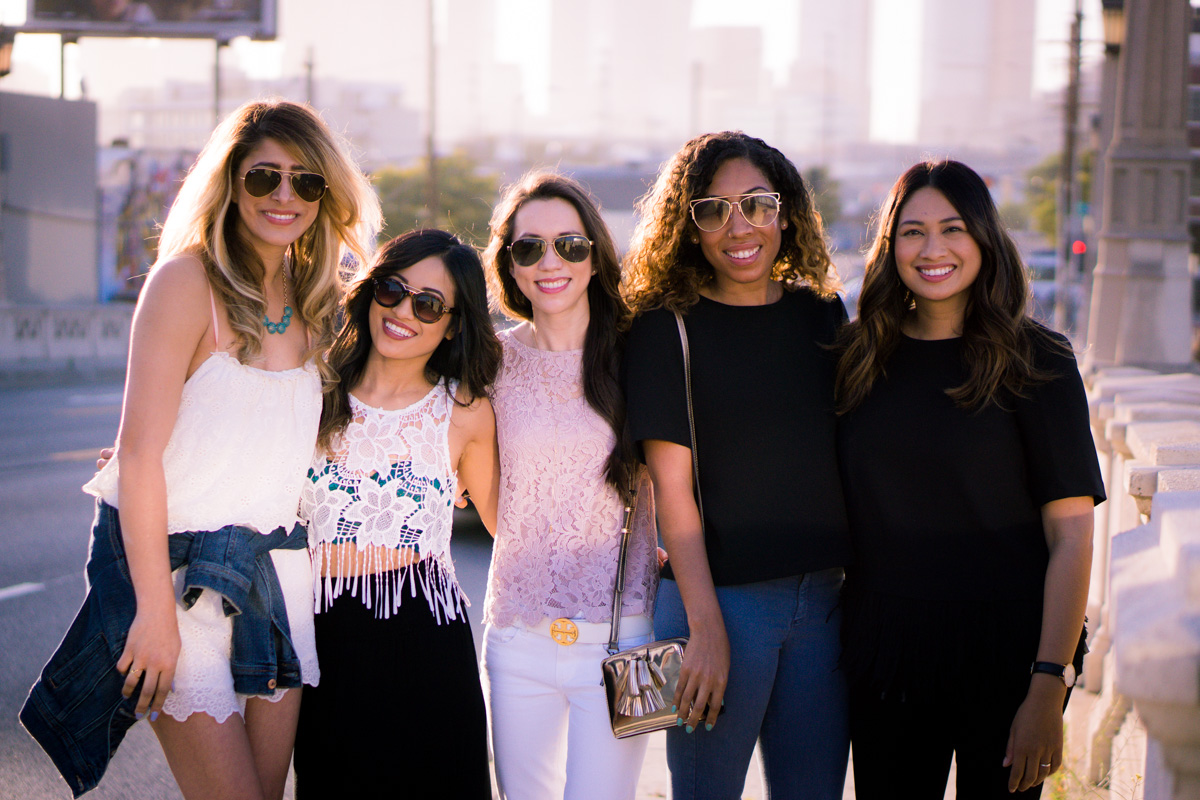 IG Profiles: @thatsprettychic; @things.sheloves; me; @thisiskrisjoy; @jonilynbrown
Always a fun time with my Style Collective girls – here we did a quick photo shoot in the Arts District at Downtown Los Angeles together! Thank you Jonilyn for helping me snap these photos in the perfect lighting!
Click to Learn more about Style Collective (a fashion & lifestyle blogging community)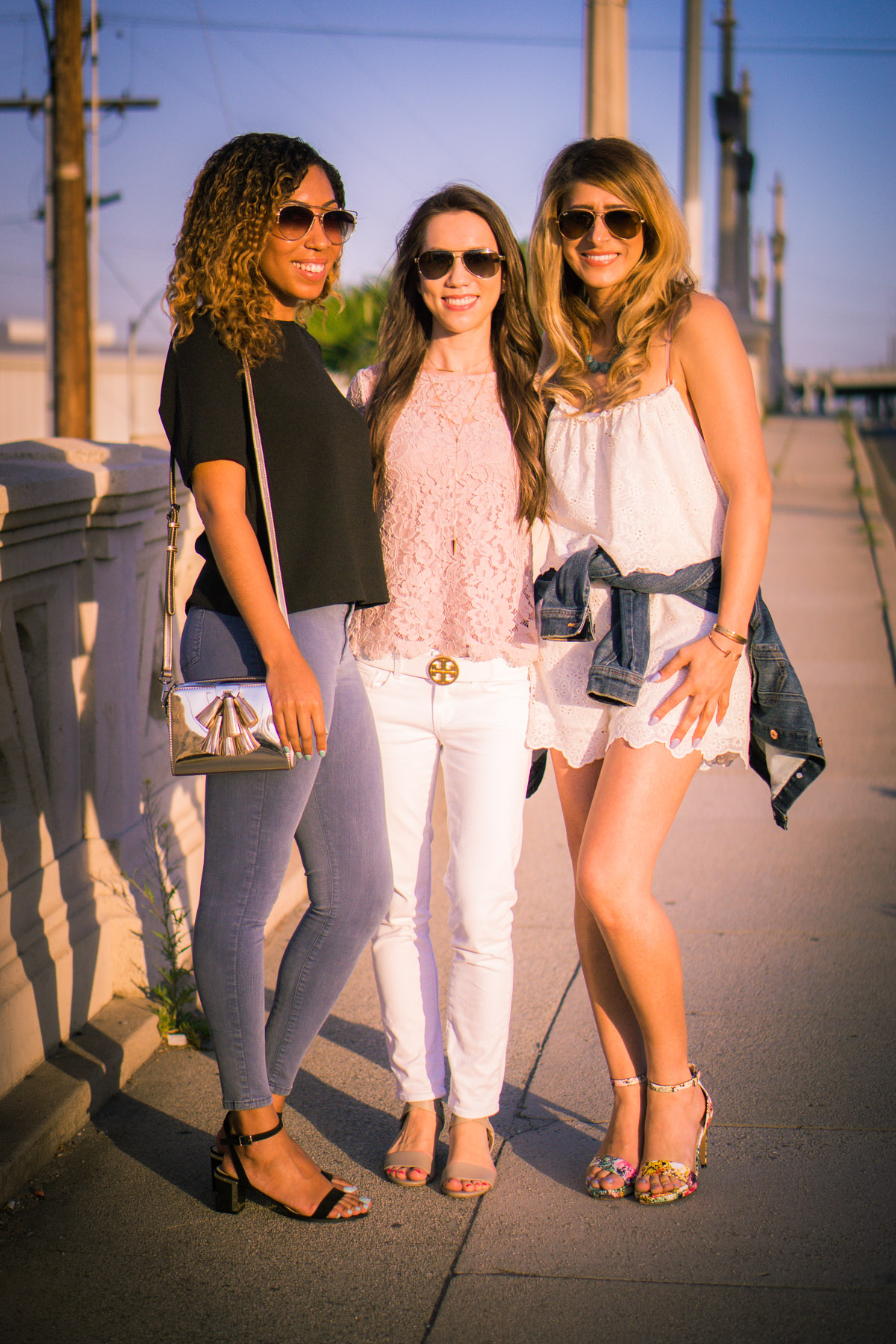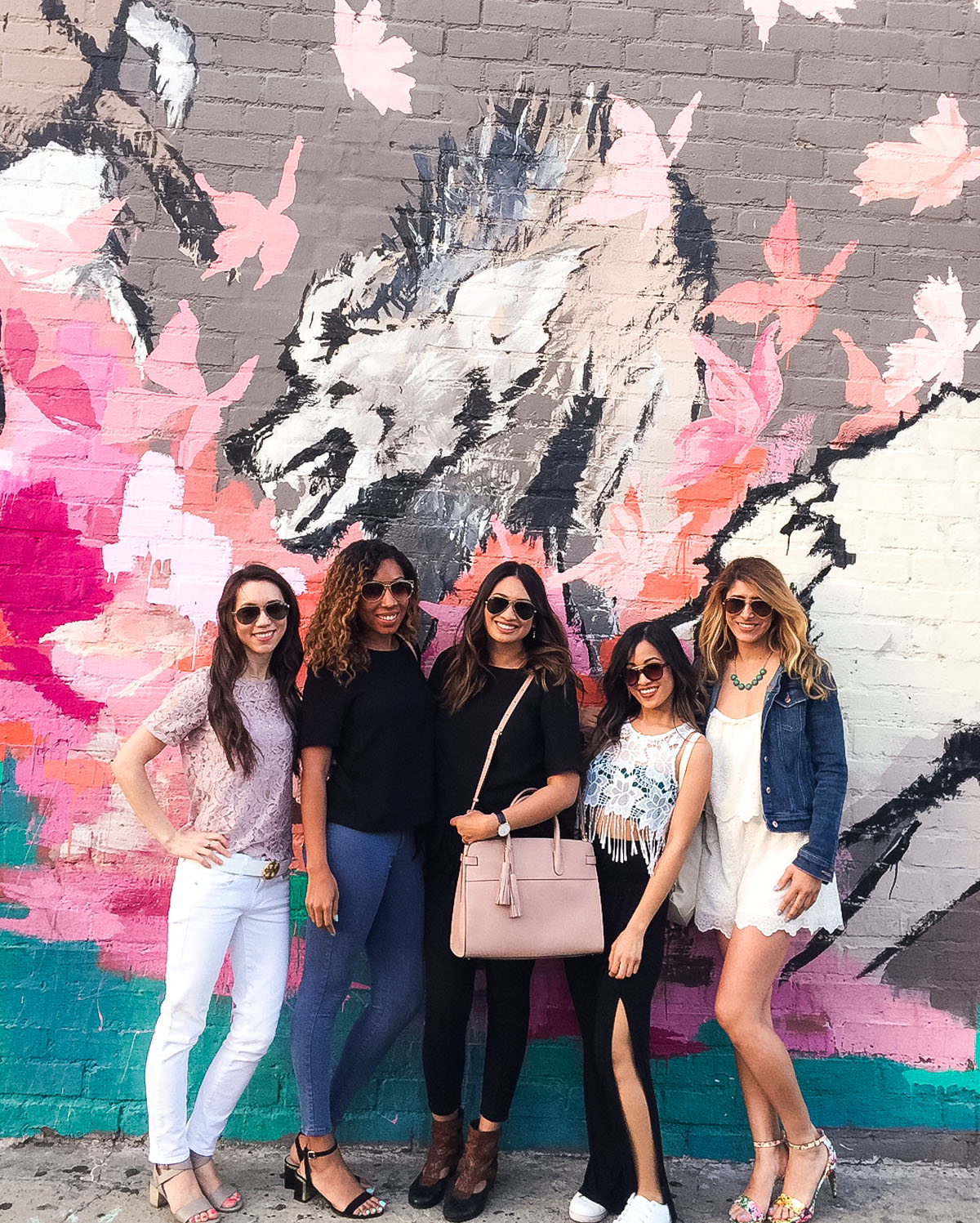 Do you own a lace top? If so, what is your favorite brand/color?
And if you think your friends would find this post helpful, please click to share via my teal Social Media Buttons! As always, thank you for reading.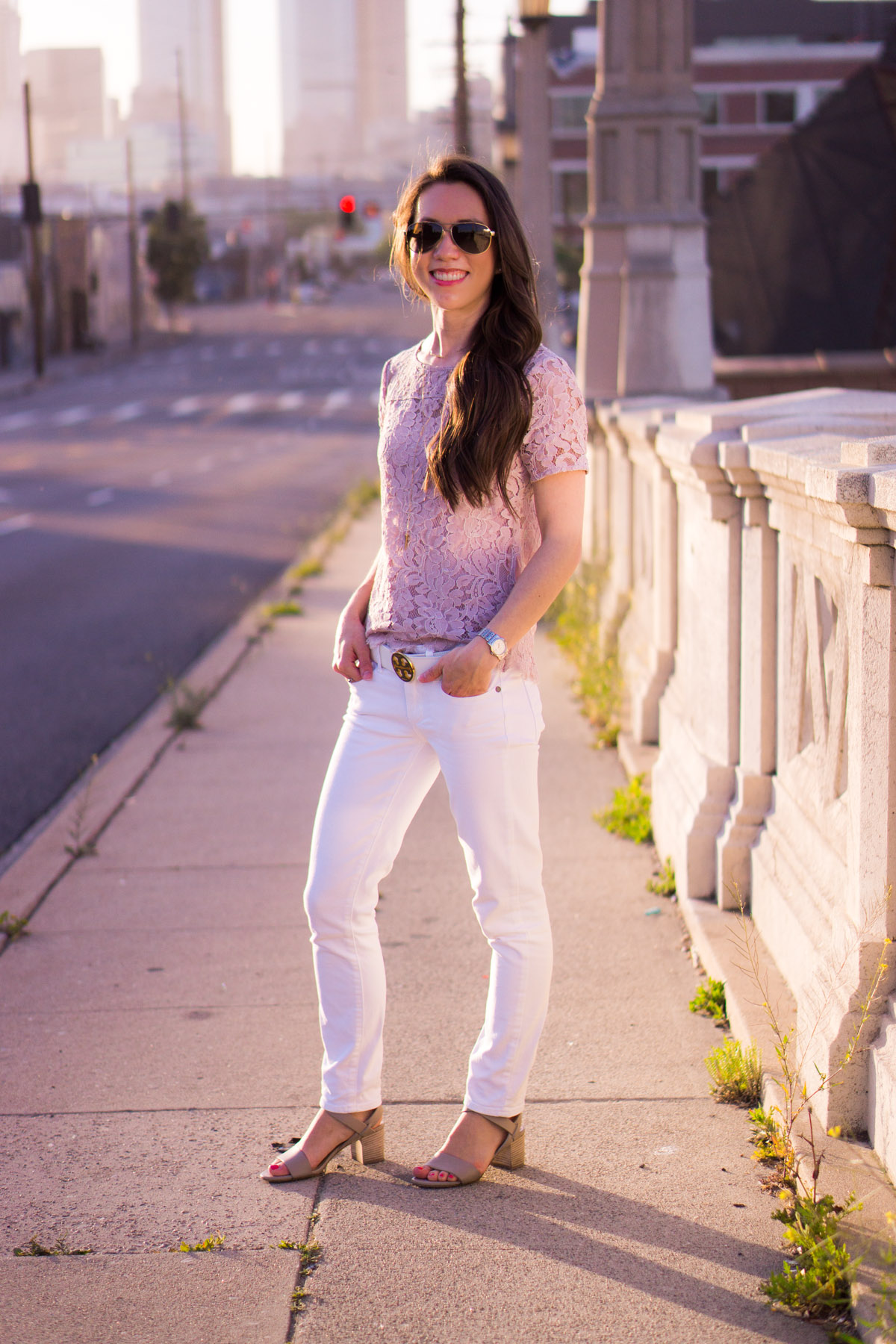 Sign up to get my 20-Piece Capsule Wardrobe Starter Kit + Shopping List (it's free!)