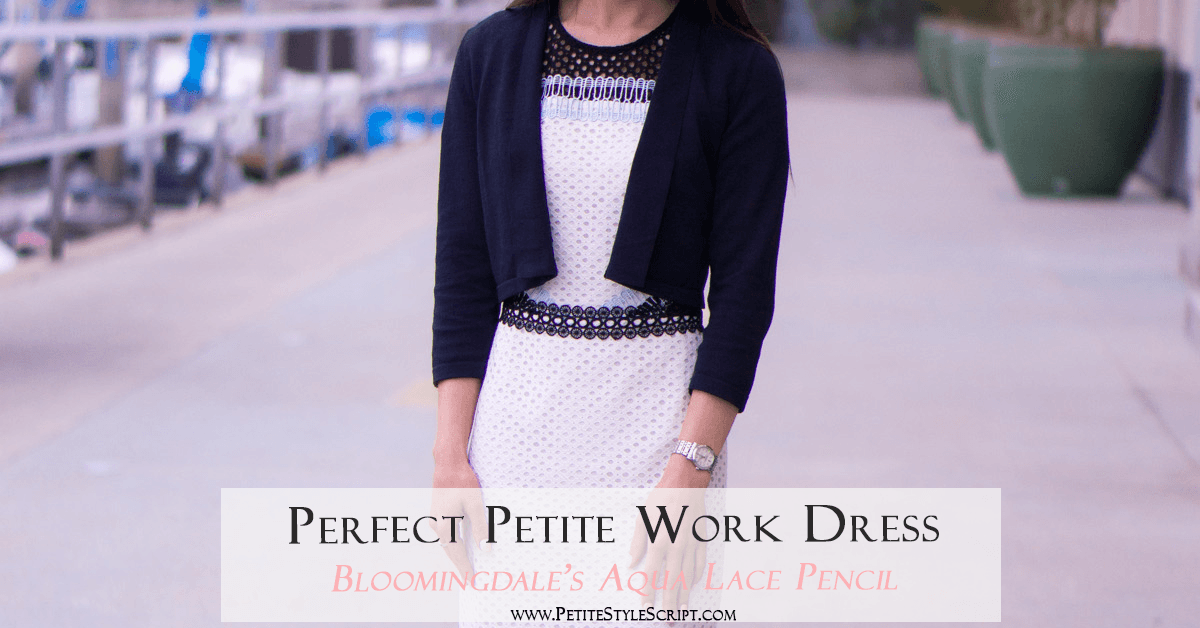 Perfect Petite Work Dress
A perfect dress is an wardrobe staple! I work in a business casual setting 5 days a week and work appropriate dresses are a top priority for me. And these dresses must easily transition to date nights, happy hours, wedding guest attire, graduation events and so on. That is why Bloomingdale's exclusive Aqua brand is one of my go-to brands for finding petite-friendly dresses for any occasion while staying at very affordable price points.
While searching online for my Valentine's Day dress (many of you have seen it in my post at the Shade Hotel and on Instagram), I came across this gorgeous white lace dress and immediately knew I wanted to see it in person. Let me tell you why I think this Bloomingdale's Aqua Lace Dress is the perfect petite work dress!
Note: This post may contain affiliate links; full disclosures HERE.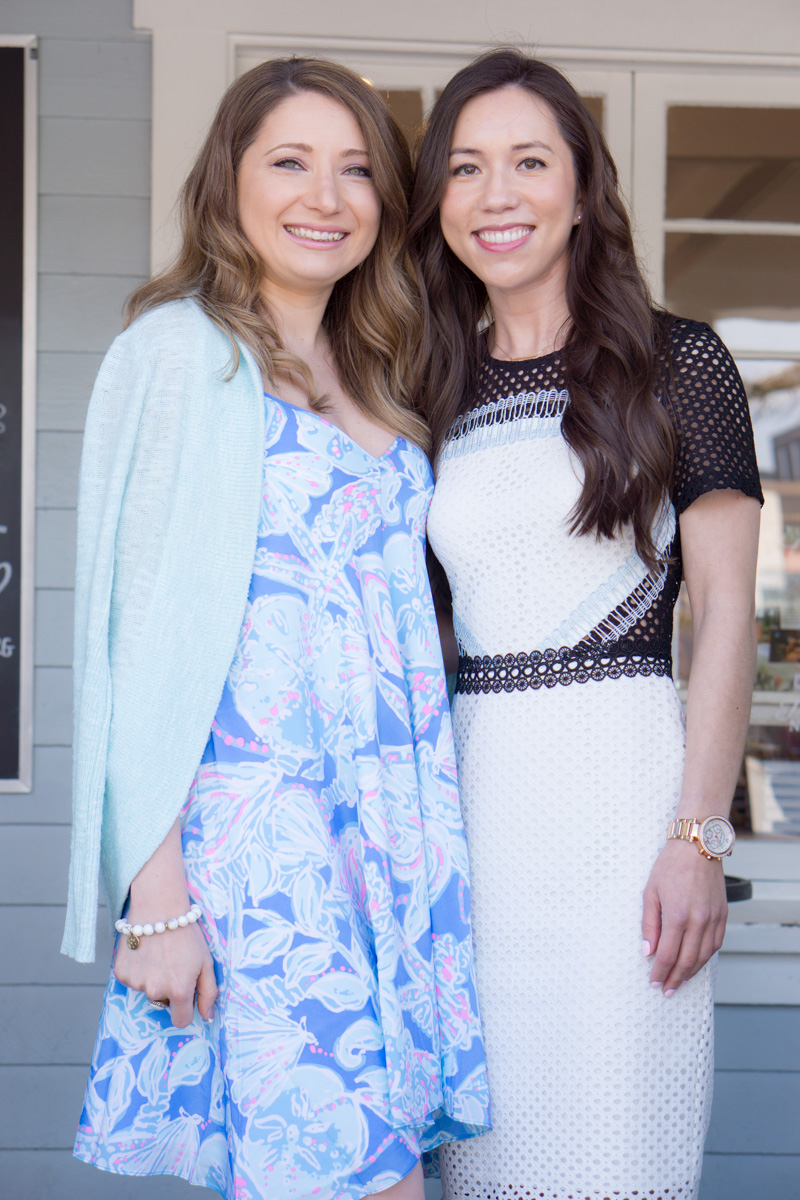 Perfect Petite Work Dress
Ok, let me first say that Bloomingdale's exclusive Aqua brand has been one of my favorites for quite awhile. Many of you remember my first post with this navy lace dress when I first starting blogging last summer. Then I fell in LOVE with the red lace version of the dress in 2017. I've already gone through 3 reasons why Bloomingdale's Aqua dresses are perfect for petite-frames in my previous post (read more HERE).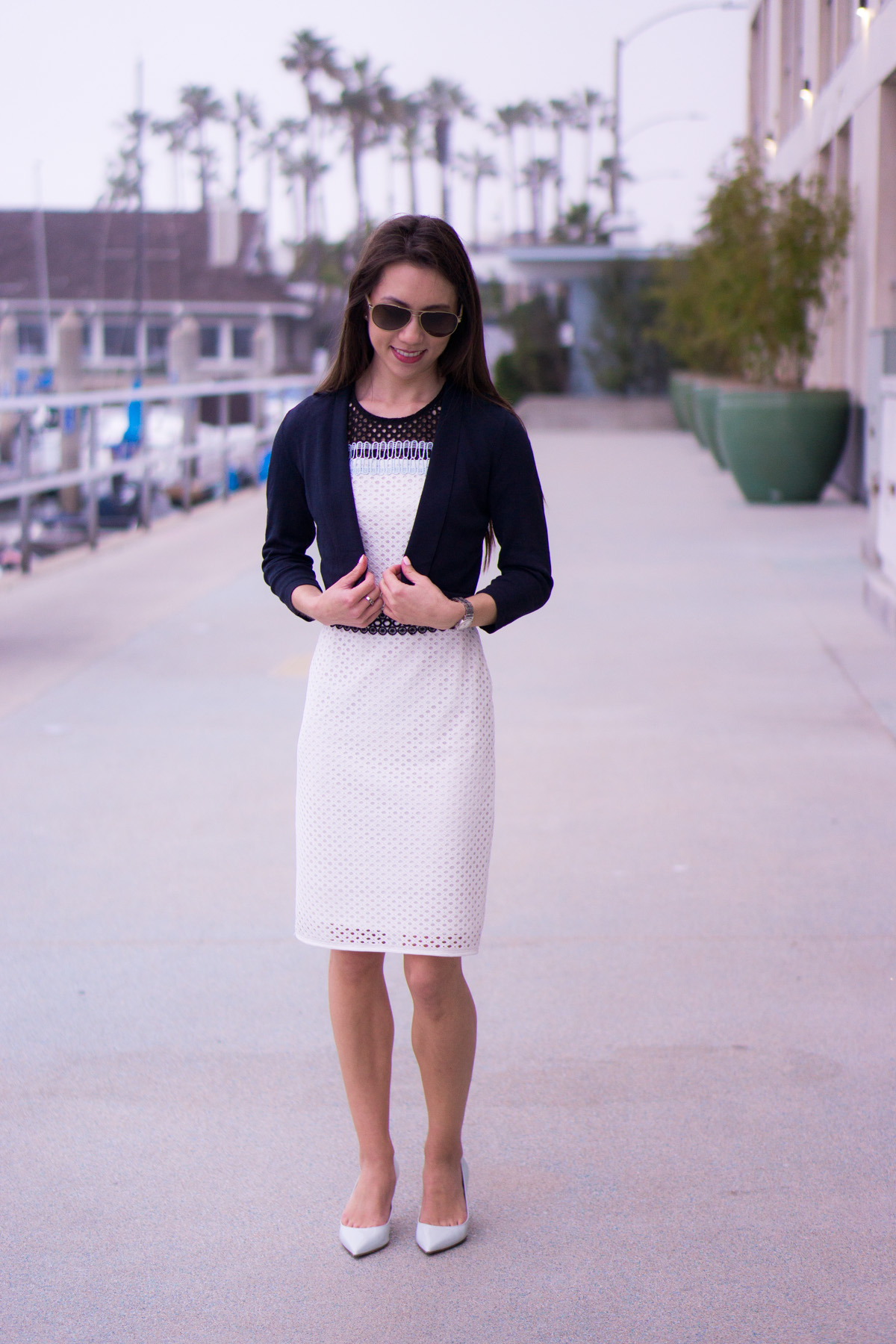 Outfit Details: Aqua Lace Pencil Dress Size XS (similar option); Ann Taylor Cropped Cardigan XS (similar option); M. Gemi Proprio Heels Size 35.5; Burberry Watch

So, why is this white lace dress the perfect petite work dress?
Appropriate Length: It's no surprise that a perfect work dress needs to be an appropriate length! This one hits right above my knees. Remember, the stock photo on the website states the model's measurements (5'10") compared to my 5'1″ petite height.
Pencil Skirt without the "skirt": The dress is described as a pencil dress – a perfect alternative to the normal pencil skirt. I find pencil skirts can be more cumbersome to buy and wear since my waist does fluctuate in size & despite tailoring my 3 favorite pencil skirts they are all now too big in the waist since starting a rigorous cardio fitness routine in 2016 (tailoring info HERE). A pencil dress solves this problem without adjusting tailoring and fit as waist size changes! I know other reviews have mentioned that the hips may fit tight – I found them to be comfortable in my usual

Size XS

in this Aqua brand & could sit without problems.
Neutrals + White: The white design is gorgeous but can be difficult to wear without the addition of colors or textures to it. The dress also features navy and pastel blue colors in it – the colors and description on Bloomingdale's website state it is black but in person its a deep navy color with pretty pastel or baby blue colors in the details! I was pleasantly surprised by the light blue color in it. The texture of the dress is gorgeous – lace and crochet detailing.
Lined & Hidden Zipper: This lace pencil dress is fully lined and features a hidden zipper. The lining is a very important detail to mention because this is a white dress and we don't want any see-through features while wearing this at work! The hidden zipper is a favorite for me – you probably know that I do not particularly like exposed zippers and have only tolerated this design on very stunning dresses like the other 2 Aqua lace dresses I own!
High Neck Line: I like a higher neck line on for work dresses. This is a simple yet important detail on a perfect work dress. We don't have time to worry about bending over and creating an inappropriate incident at work!

So…how did I style this lace dress?
You may have noticed that the back of the dress is gorgeous eyelet design…but this part of the dress is NOT lined. Therefore, it is necessary to wear a cardigan or blazer over the dress for the work setting. A cropped cardigan was my favorite style with this dress; a blazer would be a little more harsh with the soft lace detailing on the dress. I finished off the outfit with one of my favorite high heels – M. Gemi Proprio mint green heels! I wanted to bring a little color with this soft mint green color but navy or white would also be great options for this dress!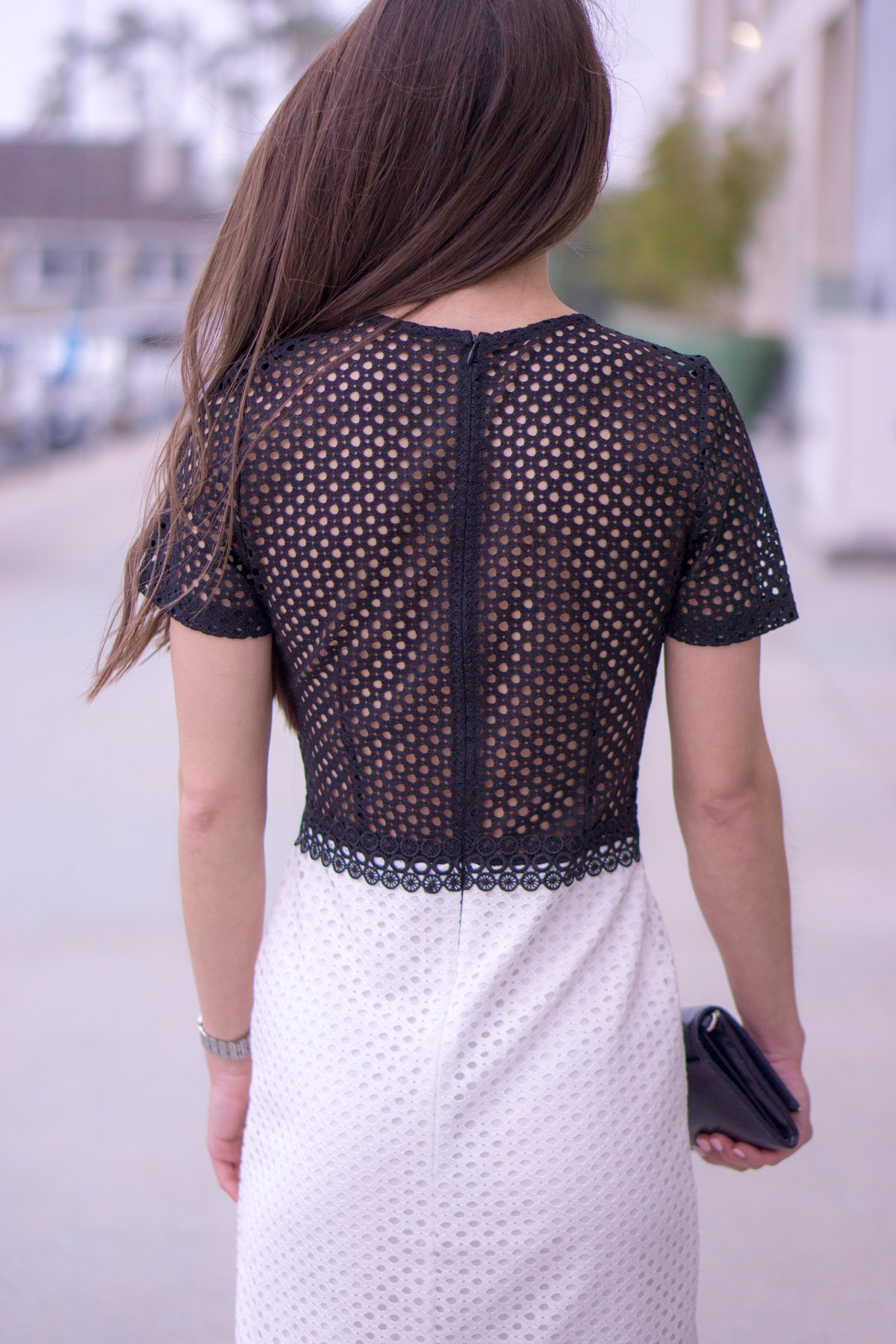 Gorgeous eyelet design!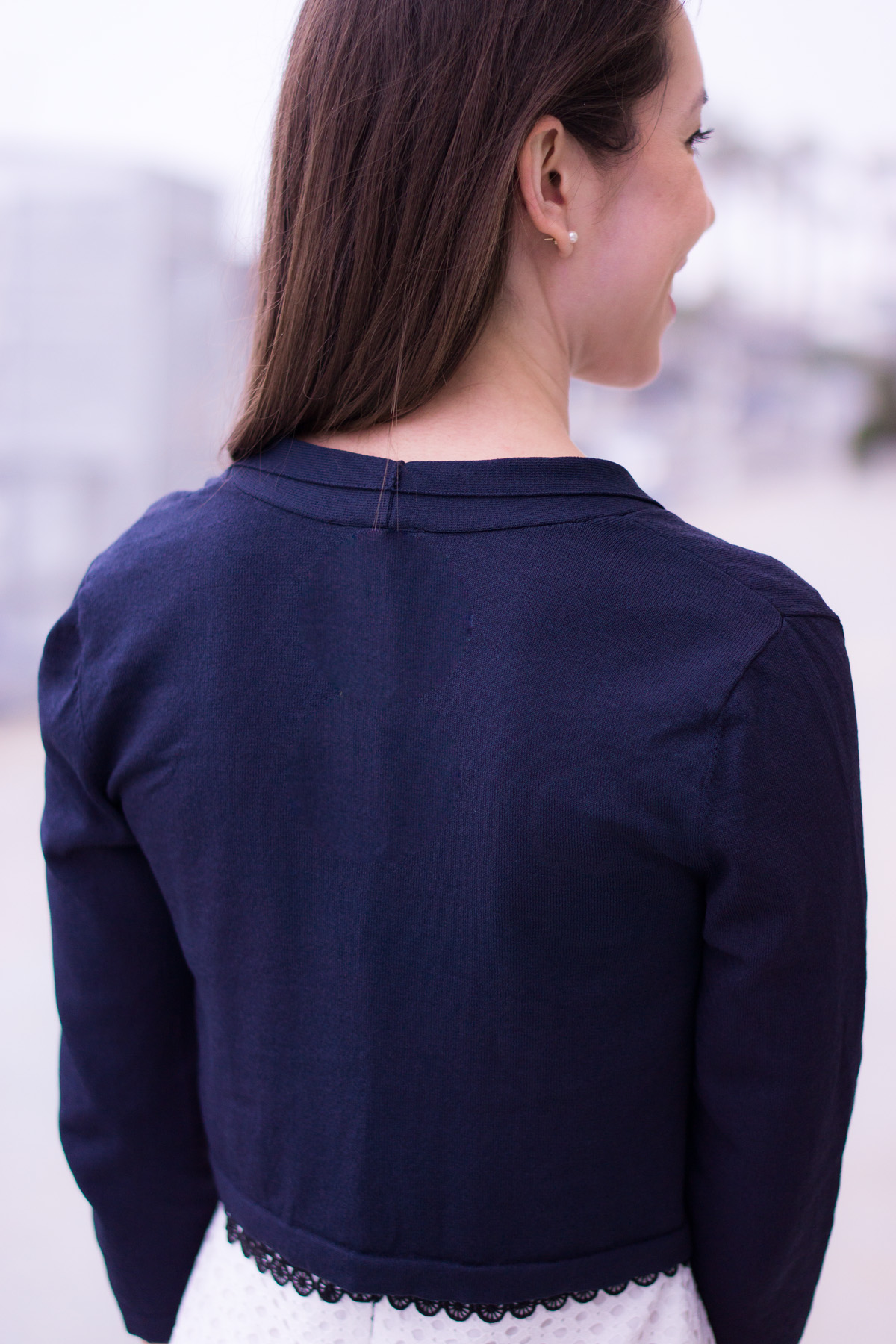 Styled with a cropped cardigan to cover the UN-lined eyelet design for work!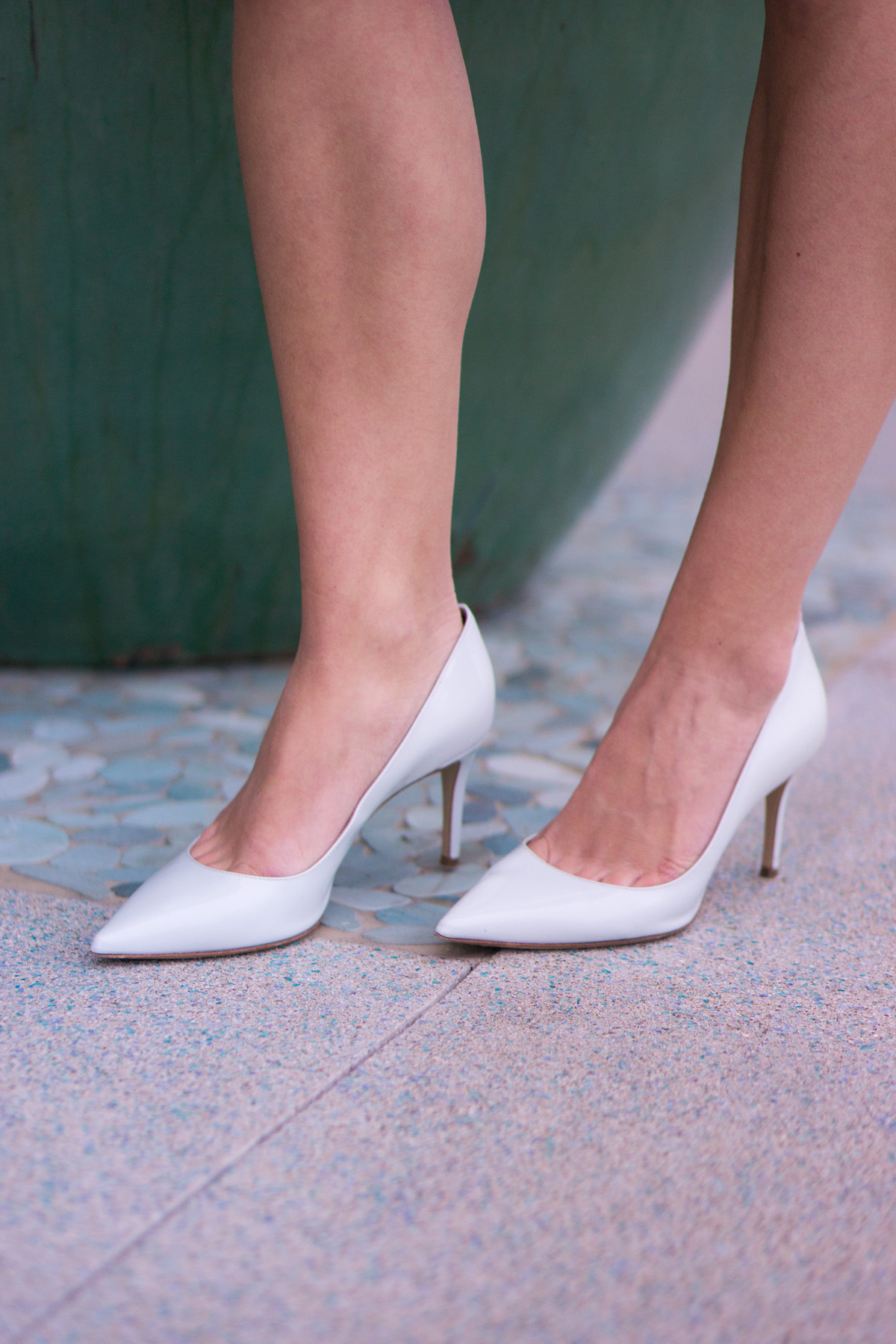 M. Gemi Proprio Heel (my review HERE)
Jewelry was subtle with my usual watch and ring. I do not feel a necklace is needed with this lace dress because of the high neck line and lace/crochet detailing at the top of this dress. My favorite wallet/clutch from Tory Burch ties everything together – take your work handbag and transition to date night/happy hour with a versatile wallet clutch (my review HERE).
Besides the cropped cardigan, I think it is important to also mention that I wore strapless stick-on bra cups (favorite Backless Bare cups from Aerie) and nude underwear to ensure my undergarments were not visible through the white color & bra straps were not visible in the eyelet detailing on the shoulders/back of the dress.
Bloomingdale's Aqua brand consistently carries petite-friendly designs. The products are high-quality and classic designs. Plus, they retail at a affordable prices. This one was $98 and I snagged it on sale <$40! Bloomingdale's is known for AMAZING customer service and I must say that I have never been disappointed with them!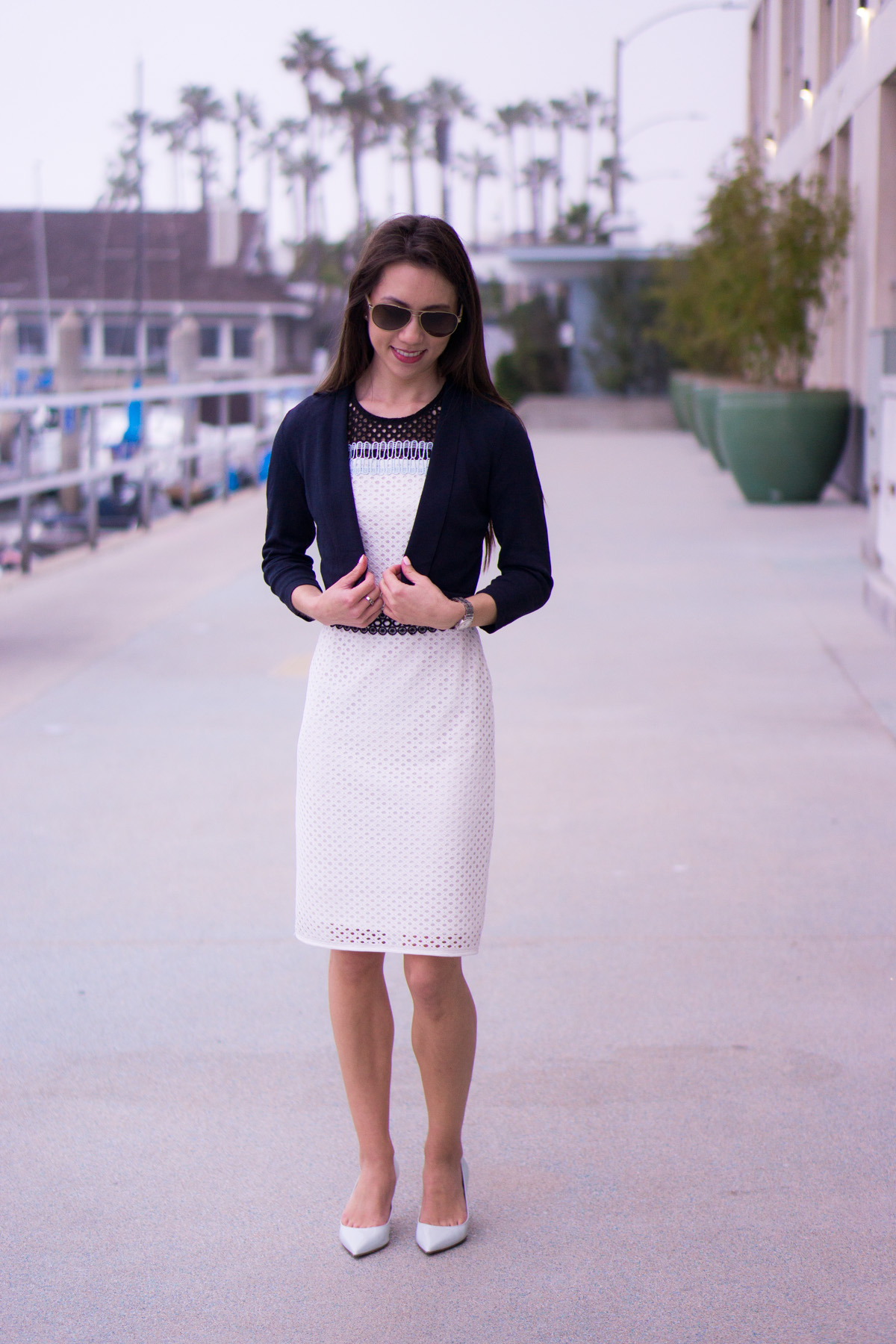 Outfit Details: Aqua Lace Pencil Dress Size XS (similar option); Ann Taylor Cropped Cardigan XS (similar option); M. Gemi Proprio Heels Size 35.5; Burberry Watch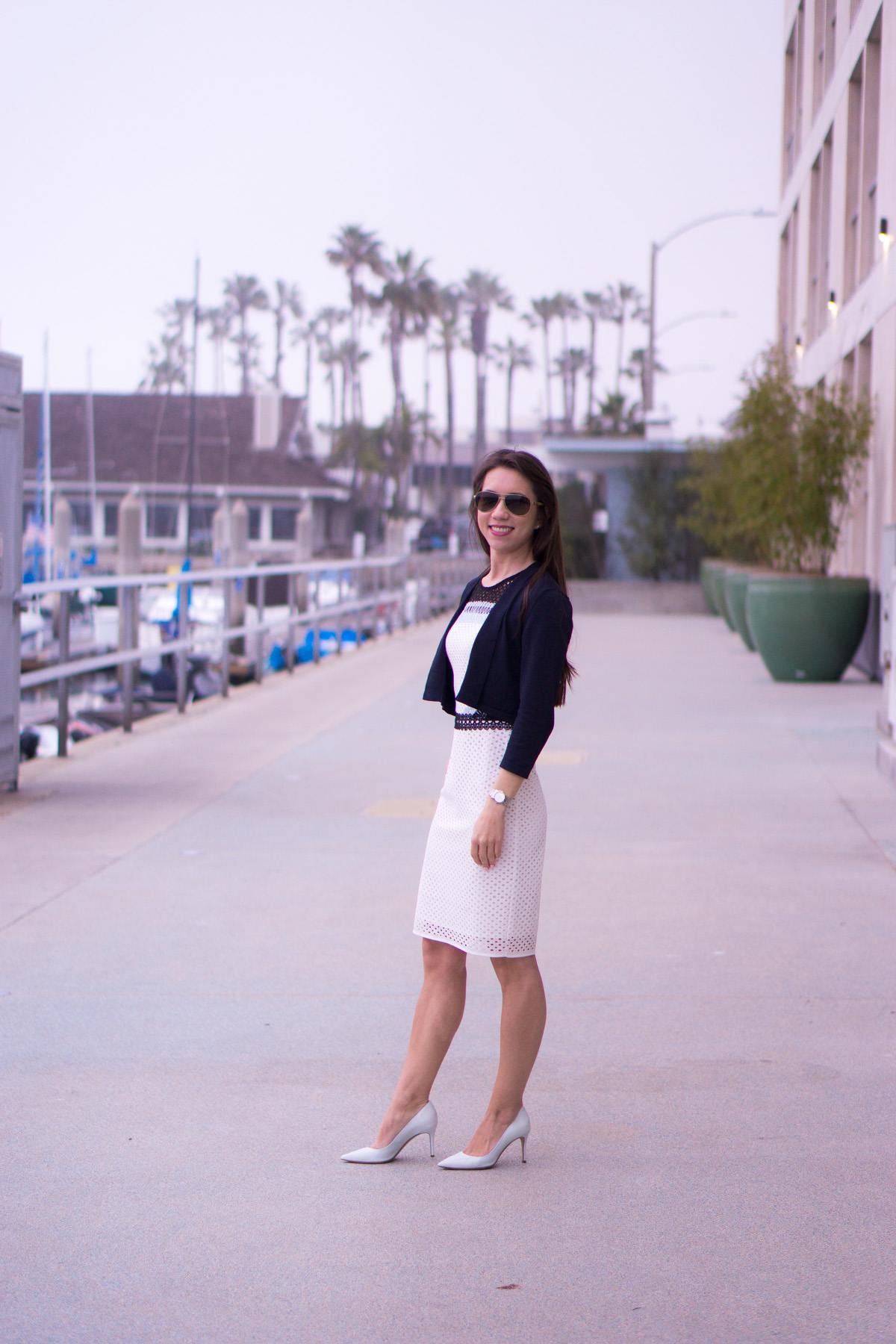 I also recently wore this Aqua Lace Dress to a brunch with my Style Collective Sisters and Founder Annie Spano! Gorgeous day at Gumtree Cafe in Hermosa Beach! If you want more information about this AMAZING community – head over to my post on why I joined Style Collective!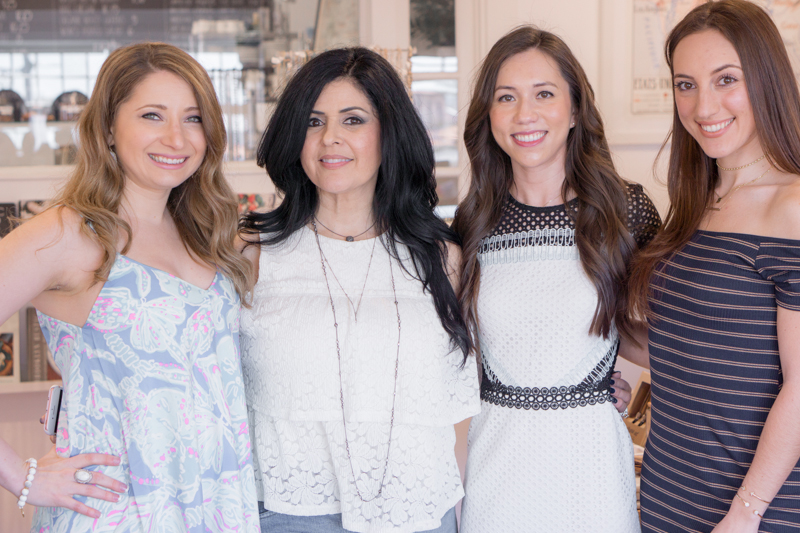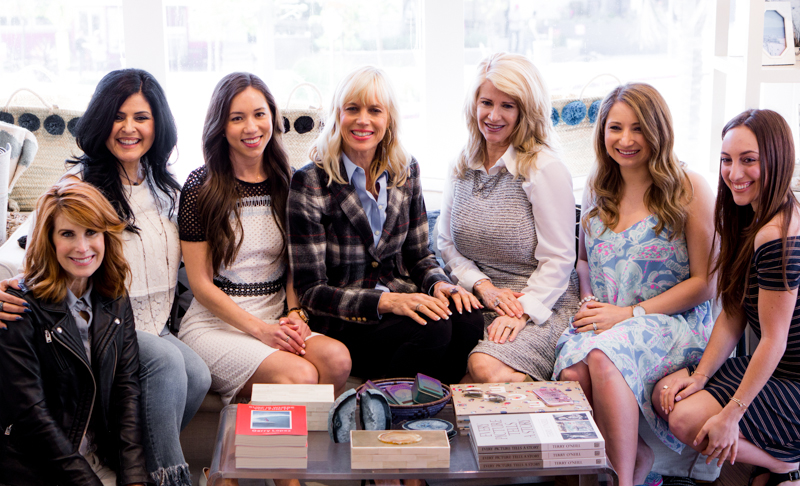 Do you own any dresses from Bloomingdale's Aqua brand? Please leave a comment.
And if you think your friends would find this post helpful, please click to share via my teal Social Media Buttons! As always, thank you for reading.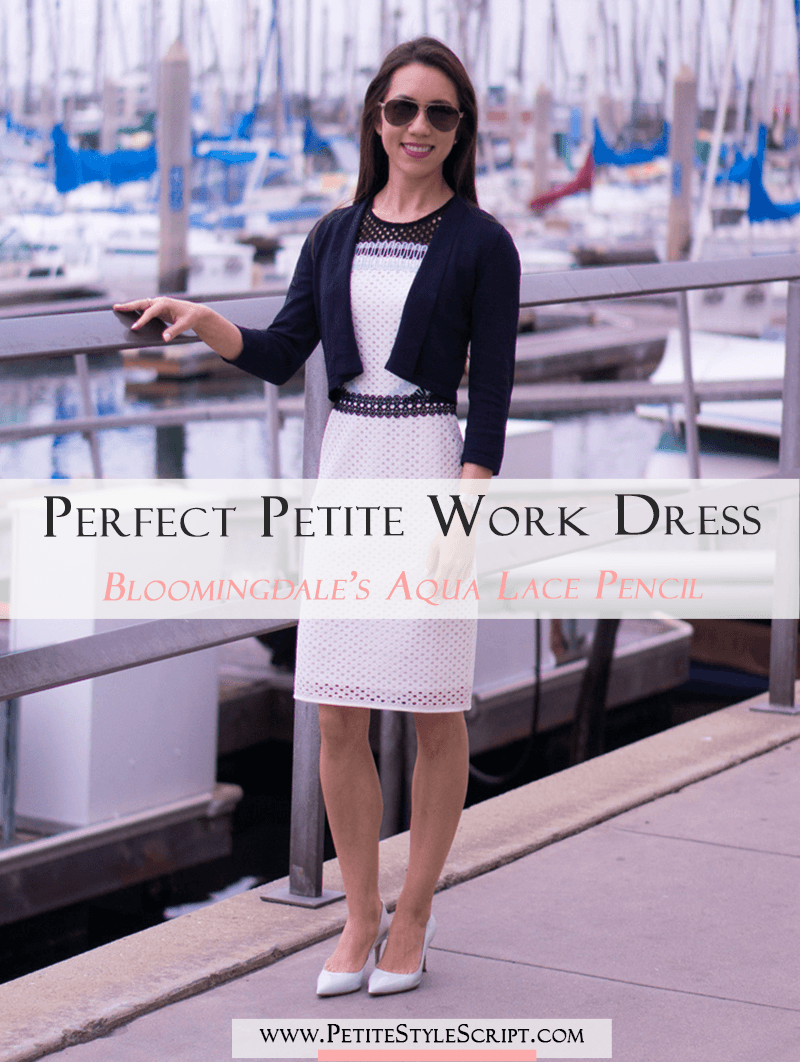 Sign up to get my 20-Piece Capsule Wardrobe Starter Kit + Shopping List (it's free!)