Nordstrom Anniversary Sale: Investment Pieces
Update: July 2017 – this post was originally published in July 2016 during the Nordstrom Anniversary Sale. I believe in quality over quantity and investment pieces – therefore, there is no need to update this post. I just linked up the items in stock & you're ready to shop a capsule type wardrobe and accessories I own and love! Enjoy! 
Everyone knows that the Nordstrom Anniversary Sale is going on now and is opening to the public today. I put together my list of Nordstrom Anniversary Sale Investment Pieces. Sales come and go and when you are truly aware of purchasing quality items that will last a decade(s), you choose your 'Shopping Cart' wisely. Many of these items I already own (or have in another similar style from the brand) and have used for years and can attest to their quality. As you will see, most of the concentration falls under Shoes/Accessories. Unfortunately some of my staple pieces I have invested in were not included in the sale but not to worry, they eventually go on sale (I know, I purchased them at a discount too!)
Note: This post may contain affiliate links; full disclosures HERE.

Nordstrom Anniversary Sale Investment Pieces: Beauty/Skincare

Bobbi Brown Makeup Brushes – Bobbi Brown Brush Set I use Bobbi Brown makeup brushes exclusively. My set is ~8-10 years old now and has held up very well even with cleaning them every 1-2 weeks. I recently switched from their Foundation brush to the Full Coverage brush included in this set along with their new Angled Face brush. I love both of these new additions to my collection; the Full Coverage brush gives an airbrushed finish to my liquid foundation and the Angled Face brush is great for highlighting.  Bonus: Bobbi Brown is offering a Limited Edition Check & Eye palette that looks gorgeous! I love their blushes, bronzers and eye shadows and this would be perfect for travel! How to Clean Your Makeup Brushes is posted HERE. 
Clarisonic Smart Profile and Brush Heads – CLARISONIC SMART Profile Set and CLARISONIC SMART Brush Head Set: I purchased the Clarisonic Smart Profile + Pedi Set (Limited Edition) from Nordstrom 2 years ago and love it! I can honestly say that it is worth the investment to upgrade to the Smart Profile and easily change between brush heads. My most frequent use is the Pedi system on my feet (which saves a lot of $$$ on pedicures). The body brush works well and because of my very sensitive skin, I rarely use the face brush but my boyfriend uses it weekly. Their new attachment is the Uplift brush to help with anti-aging properties! 
Aveda Hair Care: I've been using Aveda hair care for over 20 years! This set is perfect to introduce you to their high-quality line. I use several products – see all of them here – and change up my style depending on my mood.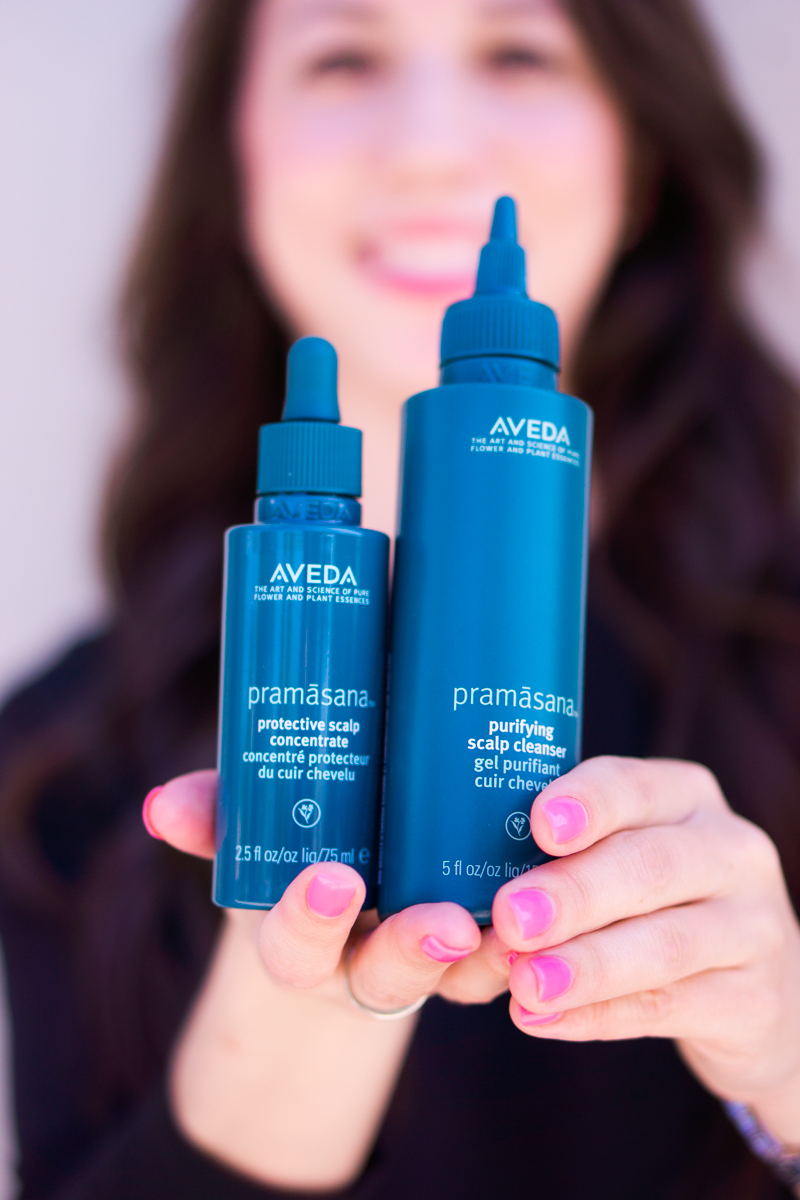 Nordstrom Anniversary Sale Investment Pieces: Clothing

Paige Denim – Paige Jeans: In the past I have been a loyal Paige Denim customer and only recently did I purchase a pair of 7 for All Mankind denim (on sale here). Paige Denim was created in Los Angeles (by a fellow USC alum) and is a very comfortable with a flattering fit. You'll see me in this brand for classic jeans, shorts and colored denim (white/teal). I wrote about my Paige denim shorts HERE & Paige white denim jeans HERE this past year. I wear a size 23 or 24 in Paige jeans.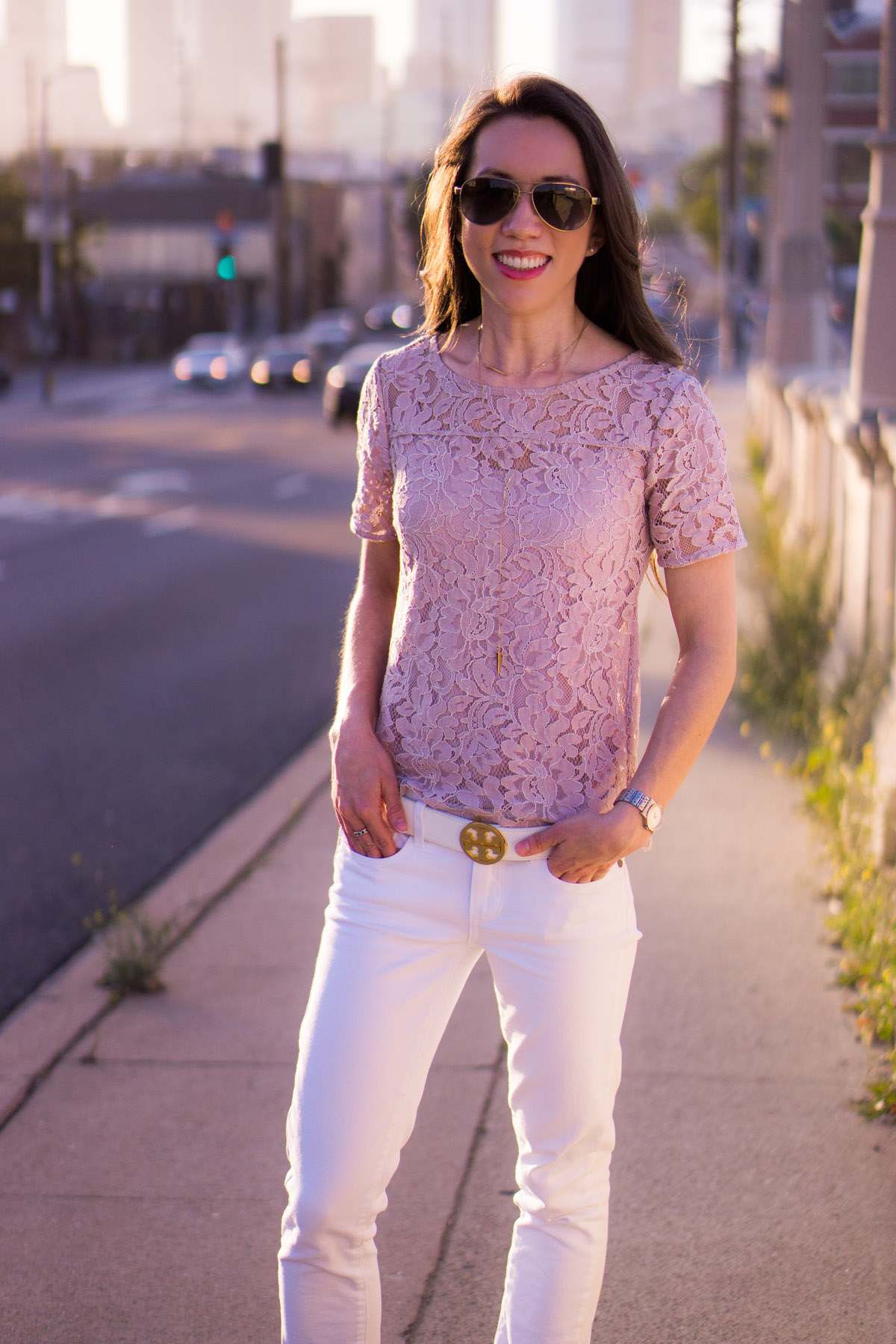 Trench Coat – Ralph Lauren Faux Leather Trim Trench Coat: This is the one item I do not personally own already but felt it necessary to include as an investment piece. I own a Banana Republic burgundy trench and J.Crew Factory khaki trench coat and they are very versatile pieces. I wrote about my own trench coats HERE (investment ones) and HERE (more affordable ones) this past year.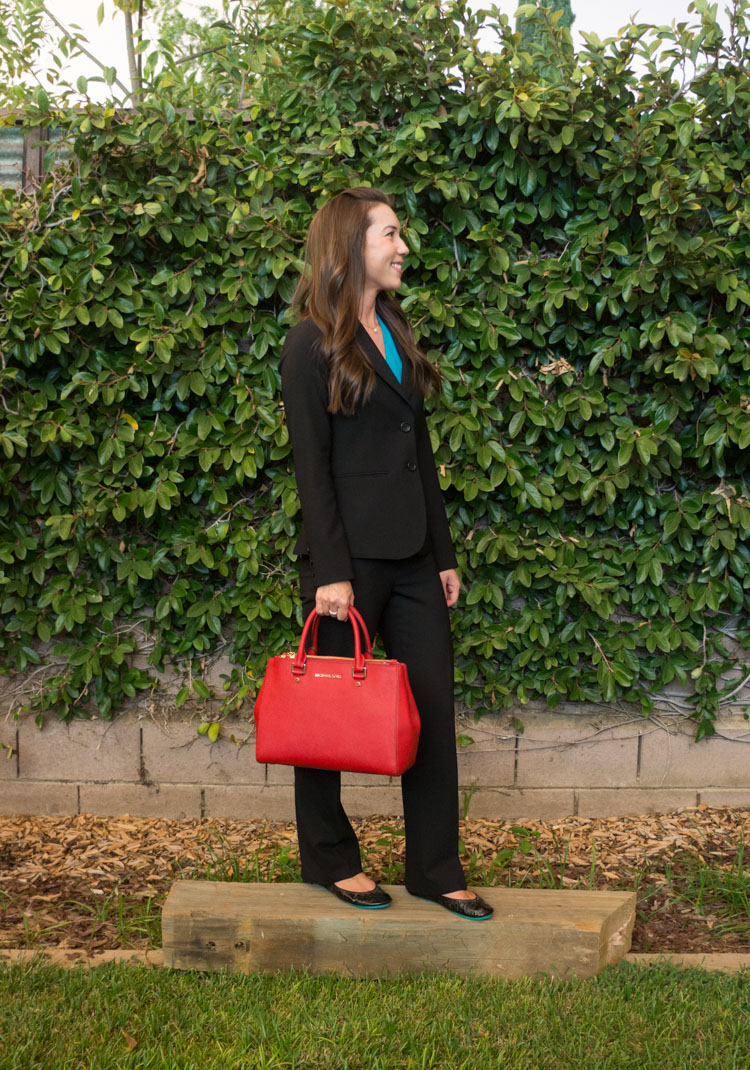 Theory Suit – Theory Lindrayia Betoken Wool Suit Set – Blazer & Pants & Tweed Pants: My Theory suit is by far one of my significant investment pieces. I have owned 2 Theory suits and purchased both from the Theory Outlet store because you rarely see this brand go on sale. I have linked an option here; something other than your classic black suit. (P.S. I did have tailoring done on both suits including shortening arm length and taking in chest/torso area but it was well worth it for an investment suit). My full Black Suit review from this past year with interview tips! 
Nordstrom Anniversary Sale Investment Pieces: Shoes/Accessories

Aquatalia Riding Boot – Aquatalia Marvin K Gemma Tall Boots: I own 2 pairs of Aquatalia boots (Oralie and unknown name) in black and espresso brown. These are certainly investment worthy and will withstand rain and snow (as reviewed by other customers who live in snowy areas). If you're not a fan of the Aquatalia brand, I also love Tory Burch for their boots & own their rain boots. Here is the Adeline boot on sale.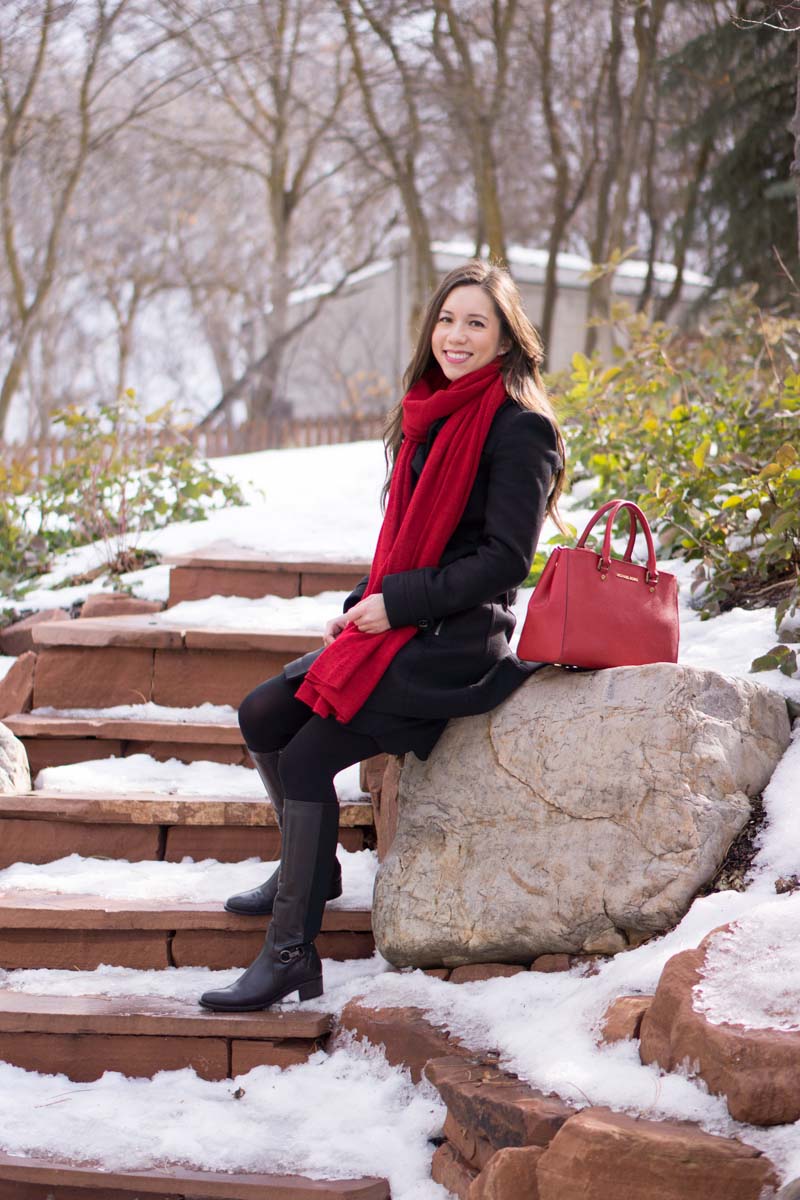 Vince Camuto Booties – Vince Camuto Bootie: I own 3 pairs of the ever-popular Vince Camuto Franell booties. Vince Camuto makes some of the most stylish, comfortable and affordable boots/booties. These are staple items that are very comfortable. Read why they are petite-friendly HERE.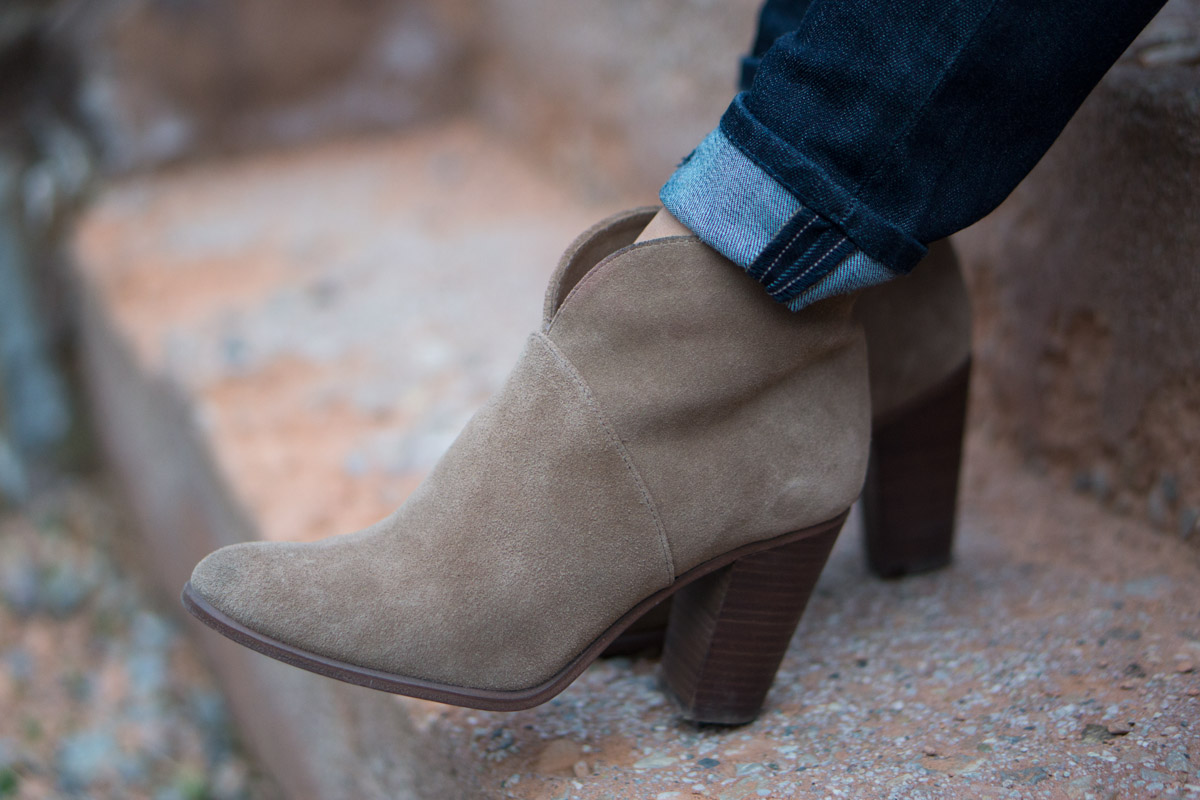 Watch – Tory Burch Watch or Kate Spade New York Watch: You see my classic watches all the time – either my Burberry, Michael Kors or Daniel Wellington ones. These brands are not on sale right now but I linked up a few other classics that caught my eye. I particularly like the leather strap option for something different.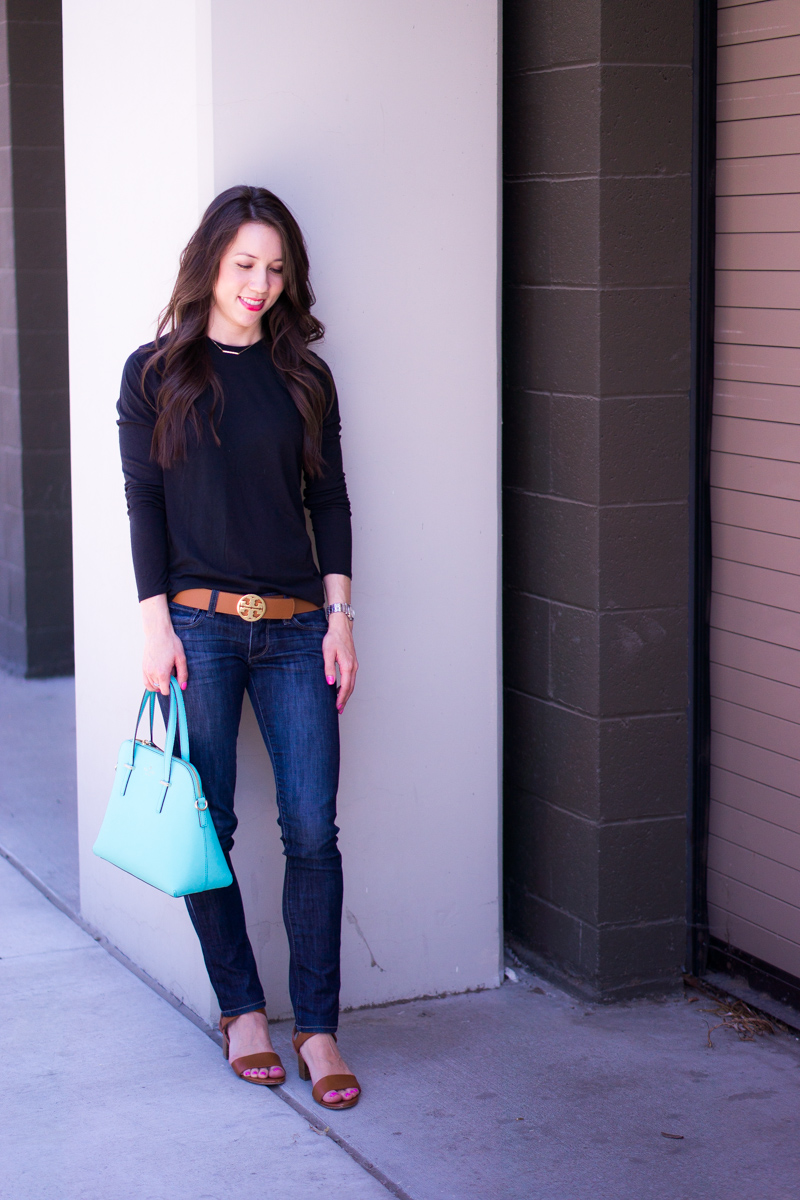 Tory Burch Reversible Belt – Tory Burch Leather Belt HERE or HERE: I own a couple Tory Burch reversible belts and these are great for adding a little touch to an outfit + it's getting 4 belts for the price of 2. Read why I love Statement Belts on my previous post HERE. 
Alex and Ani Bracelet – Alex and Ani Wrap Bracelet: I own 4 Alex and Ani bracelets and they are great! Alex and Ani are always coming out with new styles to match different personalities.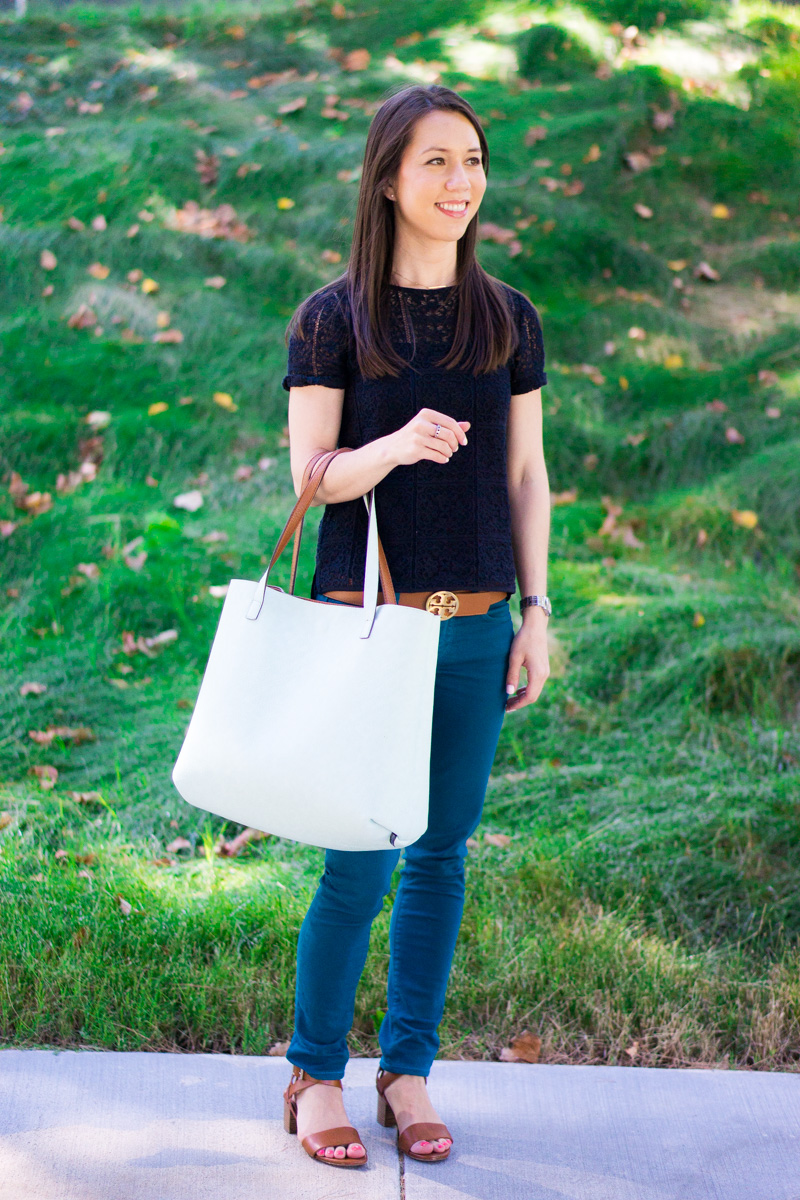 Street Level Reversible Faux Leather Tote & Wristlet: Although not really an investment piece, I have to mention this tote bag because it has become my go-to bag for carrying my work documents/folders/laptop/lunch bag! (I still carry my main purse, usually my Michael Kors Sutton medium). It's versatile with the 2 colors and can be easily wiped clean. It also can make a great beach bag as others have mentioned. It's not on sale currently, but is still a steal under $50! If you prefer a nylon-bag for water resistant features and versatility with expandable features – my sister owns this Longchamp bag (on sale). 

What Nordstrom Anniversary Sale Investment Pieces are you purchasing? I would love to hear your comments on these or other items. As always, thank you for reading. I hope you find my new blogging adventure useful.
Sign up to get my 2018 Winter Style Challenge // 25-Piece Winter Capsule (it's free)