My new favorite heels–the M. Gemi Proprio Heels are part of an exclusive private sale is going on now at M. Gemi. Their private sale happens twice a year and it started today! If you're not already on the list, get access through their website and simply enter your email address. As I posted in my review on their Attorno Sandal, this shoe company is truly amazing and this sale is the icing on the cake. These Italian-made shoes usually cost ~$175-300 per pair and with the sale you can get them for ~$75-175 a pair. 
This is not a sponsored post but it may contain affiliate links. Full disclosures HERE.
My new favorite heel – the M. Gemi Proprio heels are 3.25 inch (80 mm). I snagged them in Crema di Menta size 35.5 a few weeks ago. They usually run $248 and are on sale for $145. Being a healthcare professional, I look for heels less than 4 inches tall and tend to find heels 2.5 inches (65 mm) – 3.25 inches (80 mm) the most comfortable for walking 8+ hours. A great resource for determining your heel height was posted by Kelly @AlterationsNeeded – How to Measure your Ideal Heel Height.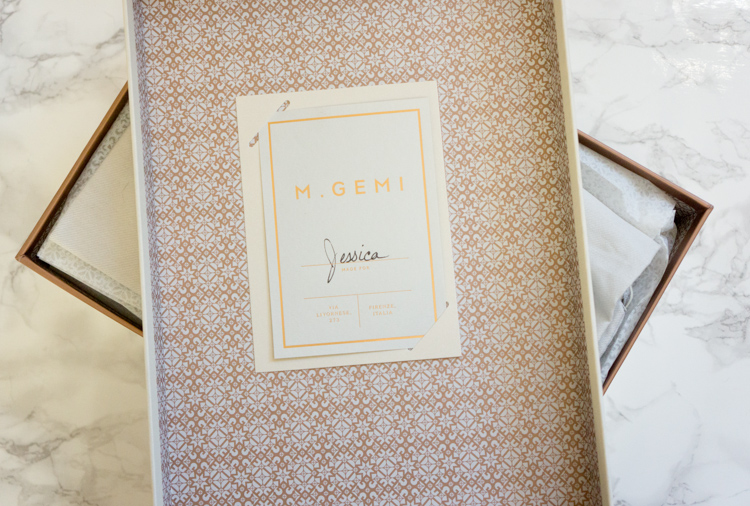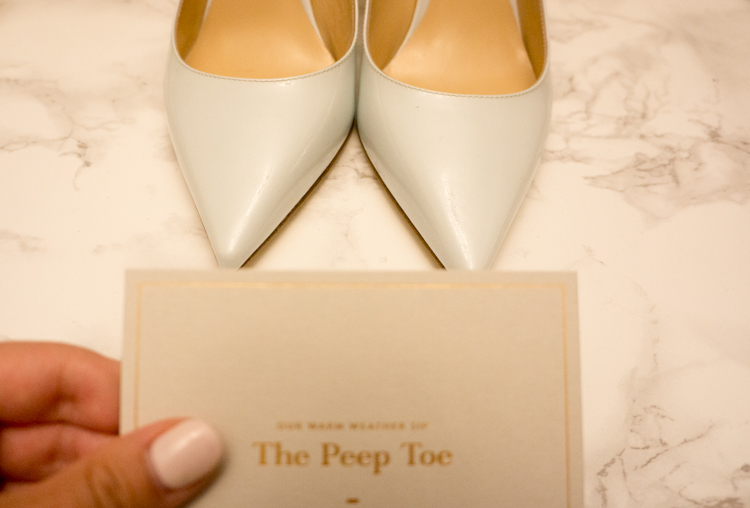 Looking through M. Gemi's private sale, I came across another mint colored heel – the Esatto in Aqua Marine. This one has a slightly higher heel at 3.5 inches (90 mm) and is made of suede material. It is still available in nearly all sizes for $145. The teal color in Peacock is also a great find. For a higher heel option, the Cammeo is popular at 4.25 inches (105 mm) and a variety of colors are included in the private sale for $145. According to the M. Gemi associates at the Pop-up Store at the Grove, the Cammeo fits the same as the Proprio heel style.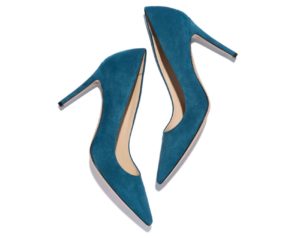 M. Gemi image – Esatto 
For 2 more teal color options, I have my eye on the Drappo in Peacock and Teatro in Peacock. Both styles are marked down to $95. The Drappo is 3.35 inches (90 mm) and made of suede and the Teatro is 4.25 inches (105 mm) and a combination of suede and patent leather. The interesting envelope-style of the Drappo will likely work well for petites like me to elongate the legs.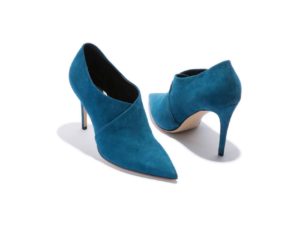 M. Gemi image – Drappo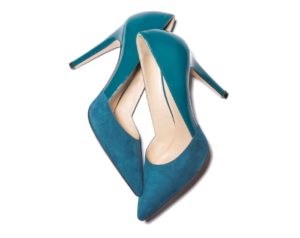 M. Gemi image – Teatro
Another style that caught my eye is The Archetto; the bow detail elevates this versatile heel.
M. Gemi image – Archetto 
What M. Gemi style is your favorite? Did you pick up any new favorites during the private sale? Please share your experiences and thoughts in the comments. As always, thank you for reading and please come back soon!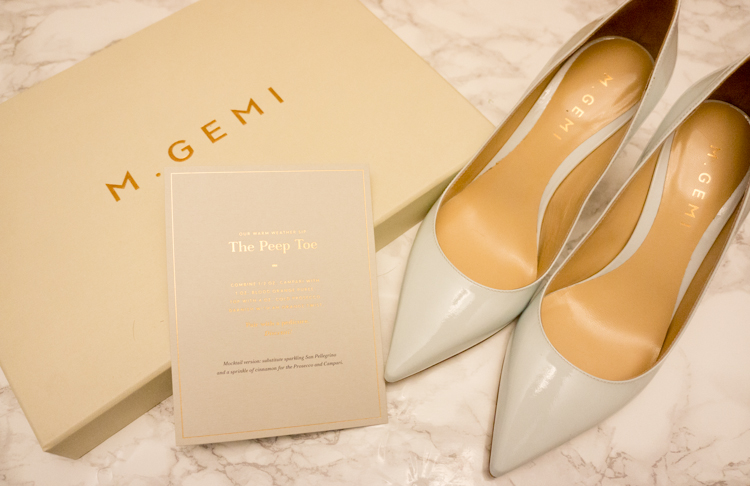 Pin these images to save for style ideas later!
Follow my blog with Bloglovin
Sign up to get my 2018 Winter Style Challenge // 25-Piece Winter Capsule (it's free)