Mother's Day Afternoon Tea Together
Best Afternoon Tea in Los Angeles | The Langham Huntington Hotel in Pasadena, CA
It's that time of year again…Mother's Day! Who doesn't love giving thanks to their mom?! Today I'm highlighting one of my favorite Mother's Day activities – afternoon tea!
I started my Giving Thanks to Mom posts with Tieks by Gavrieli (read more here) and I'm excited to share my afternoon at The Langham Hotel in Pasadena, CA. Please join me in saying thanks to your mom this season!
Disclosure: Thank you to The Langham Hotel, Pasadena for partnering with me on this blog post. I received product, payment, and/or trade. However, all opinions stated are my own and I only promote companies I use and love. This post may contain affiliate links; full disclosures HERE.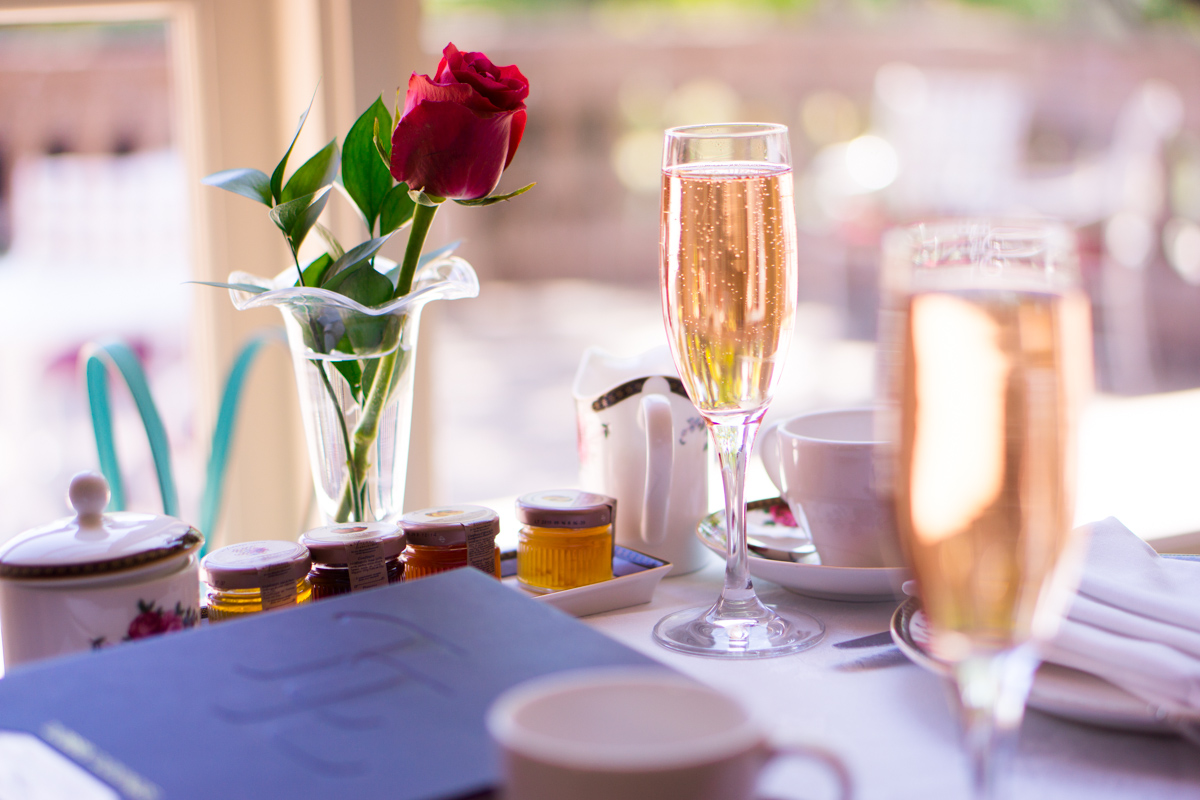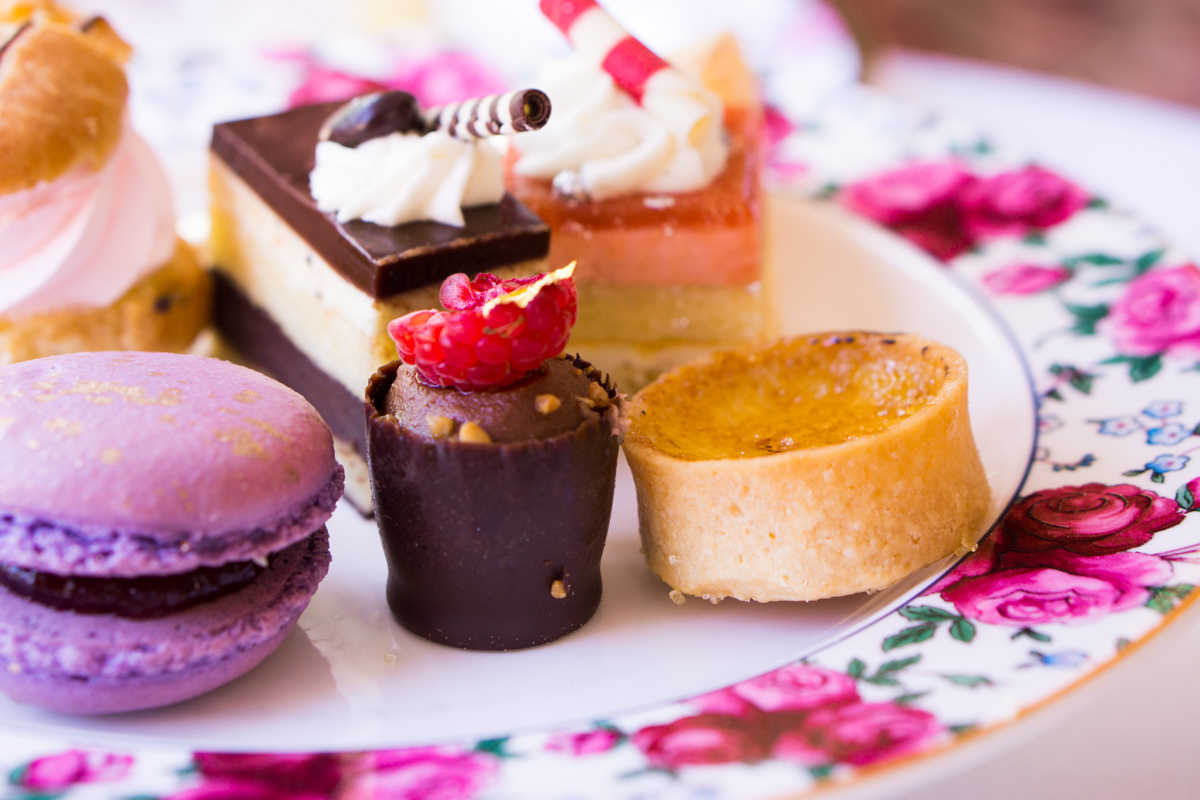 Mother's Day is a special time of year. I am SO grateful to my mom for everything she does for me. While preparing for Mother's Day I thought of different activities we could do together. Yes, we all may enjoy a few luxury gifts but spending quality time together is much more meaningful.
I initially thought of a brunch together, but that didn't spark creative gift! My mom loves walking through flower gardens and enjoying local botanical gardens. I wanted to incorporate this into an afternoon together. The best option – Afternoon Tea with Wedgwood at The Langham!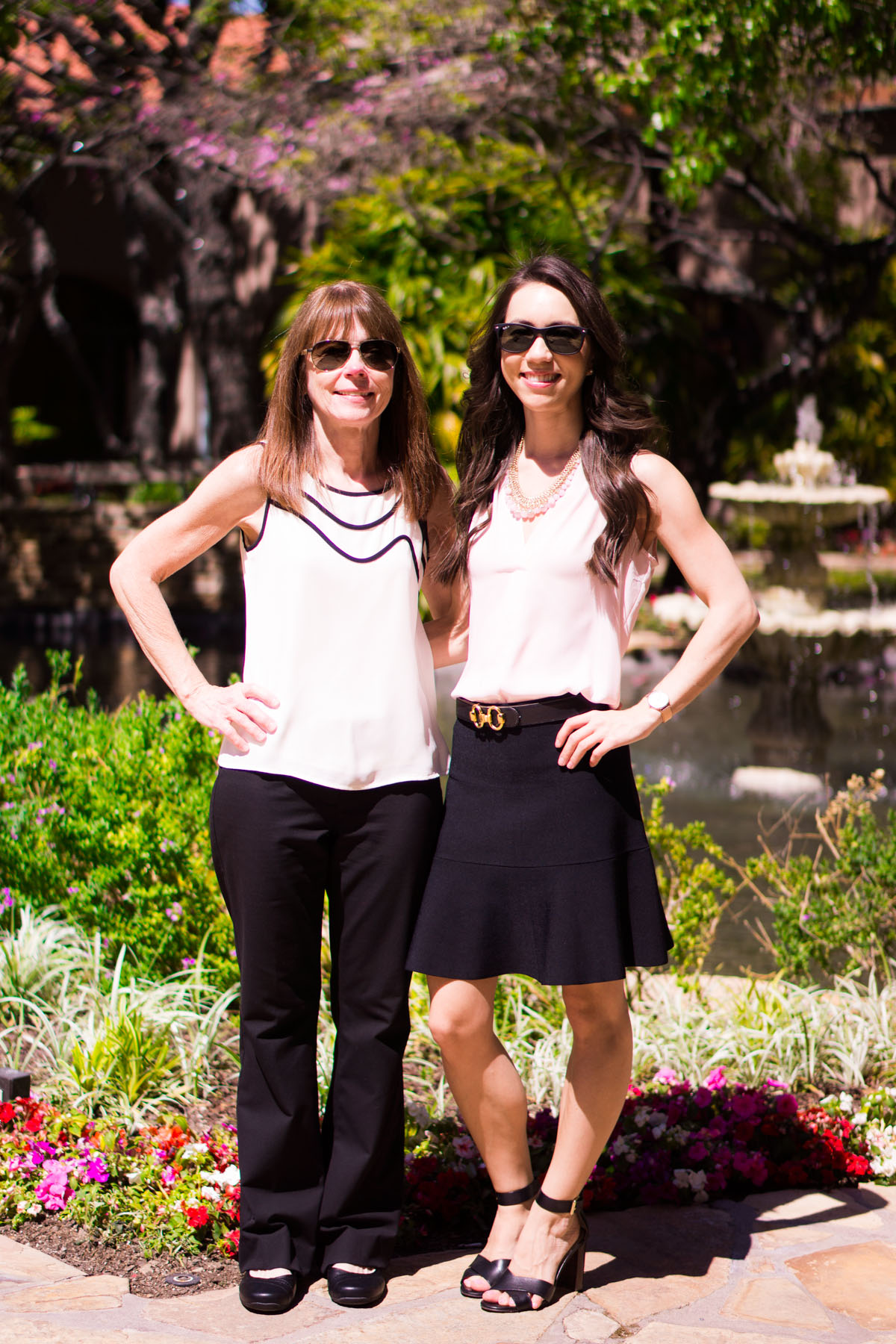 Afternoon Tea is a longstanding British tradition. The Langham in Pasadena has mastered this occasion with their panoramic views of the Horseshoe Garden and surrounding San Marino neighborhood! Their Lobby Lounge location is the perfect setting for a relaxing afternoon with family or friends.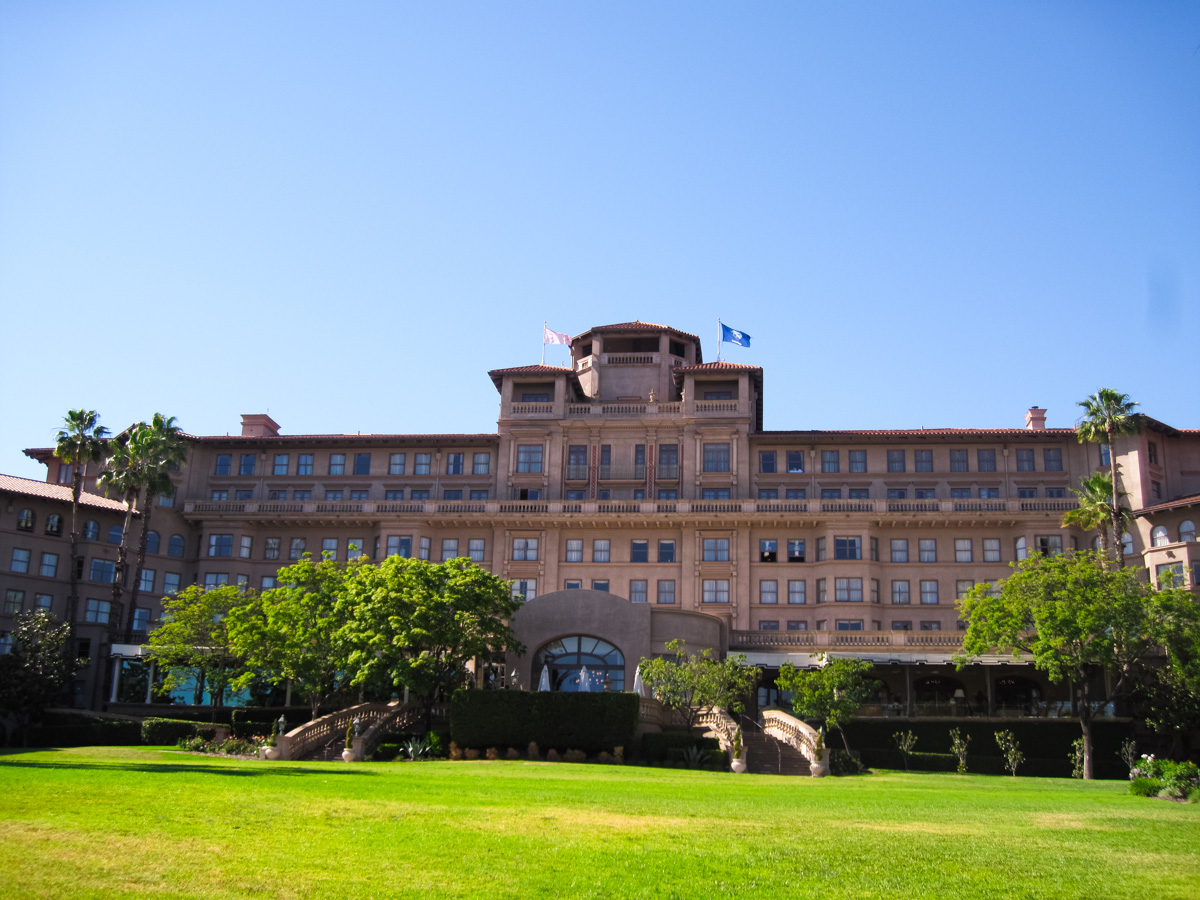 Now, I must say – The Langham Pasadena is a GORGEOUS luxury hotel! It's not your typical Los Angeles hotel – spanning 23 acres of land in the Pasadena/San Gabriel Mountain neighborhood, it is the perfect escape from the busy city! When we arrived at the hotel (my first time here), I was in awe of the sprawling exterior and architectural details! Who knew there was a quiet haven with luxury hotel features nestled into this neighborhood?! I wish I had visited The Langham years ago!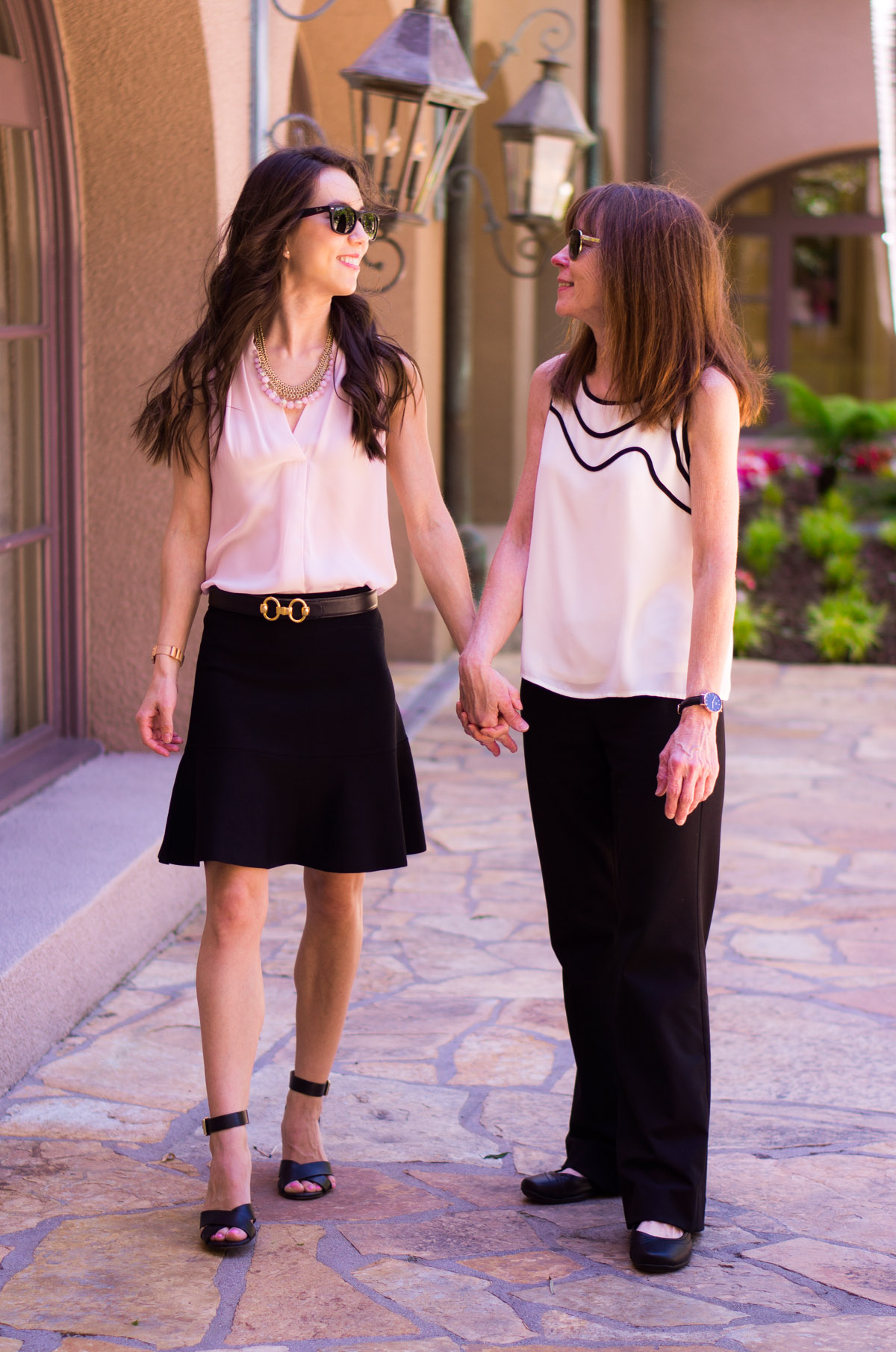 We sat down to a Saturday afternoon tea with Wedgwood…after first strolling through the front gardens and courtyard! My mom and I were not surprised to see a few bridal parties walking through the hotel & gardens – professional photographers snapping shots amidst the garden setting. This would be a fairy tale setting for any wedding!
Afternoon tea started with a champagne toast and a thank you to my mom! Tea options were wonderful & my mom chose the Peach with Flowers black tea and I chose the Wedgwood Original black tea. We both enjoyed our flavor choices and turned our attention to the large selection of sandwiches, pastries and desserts!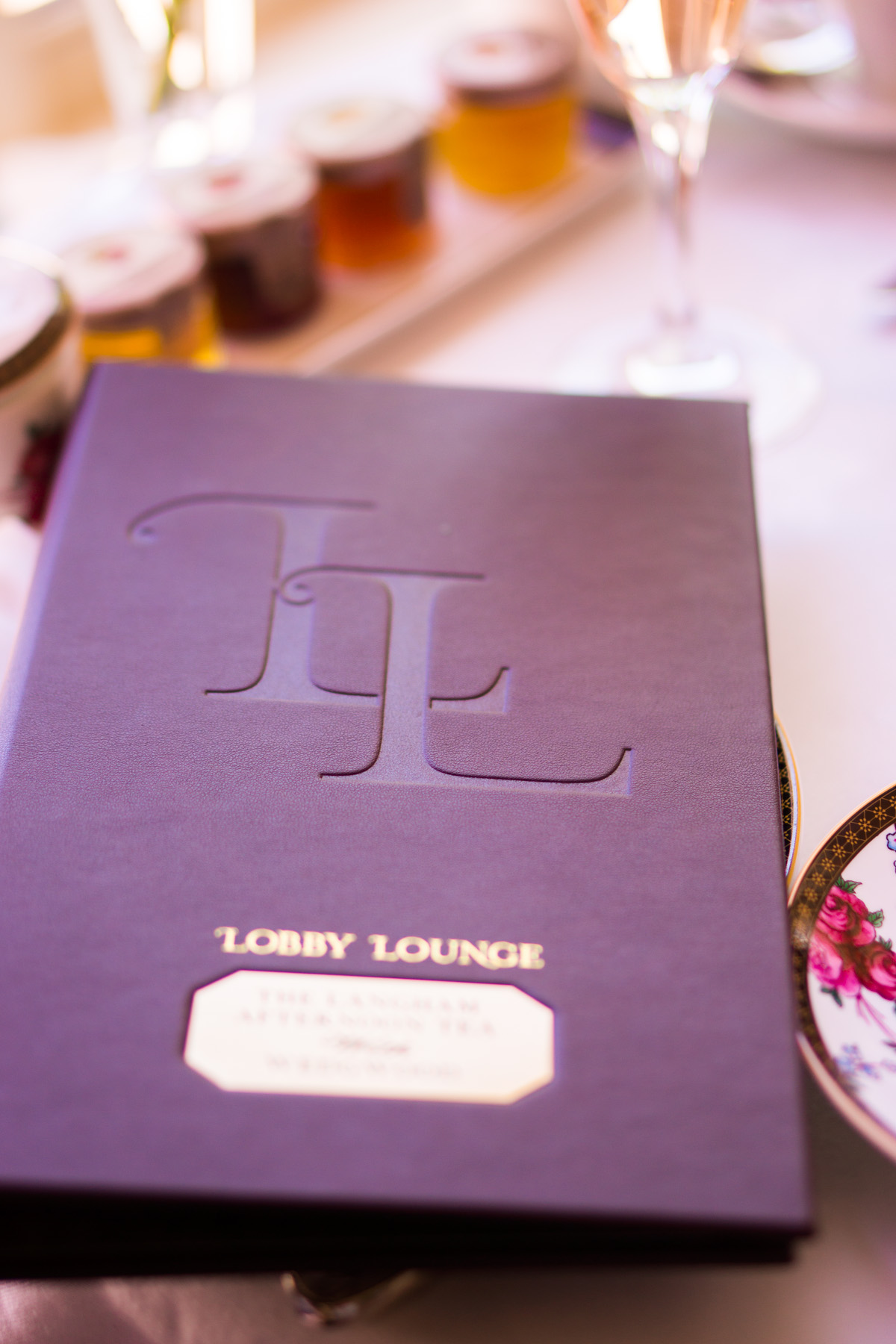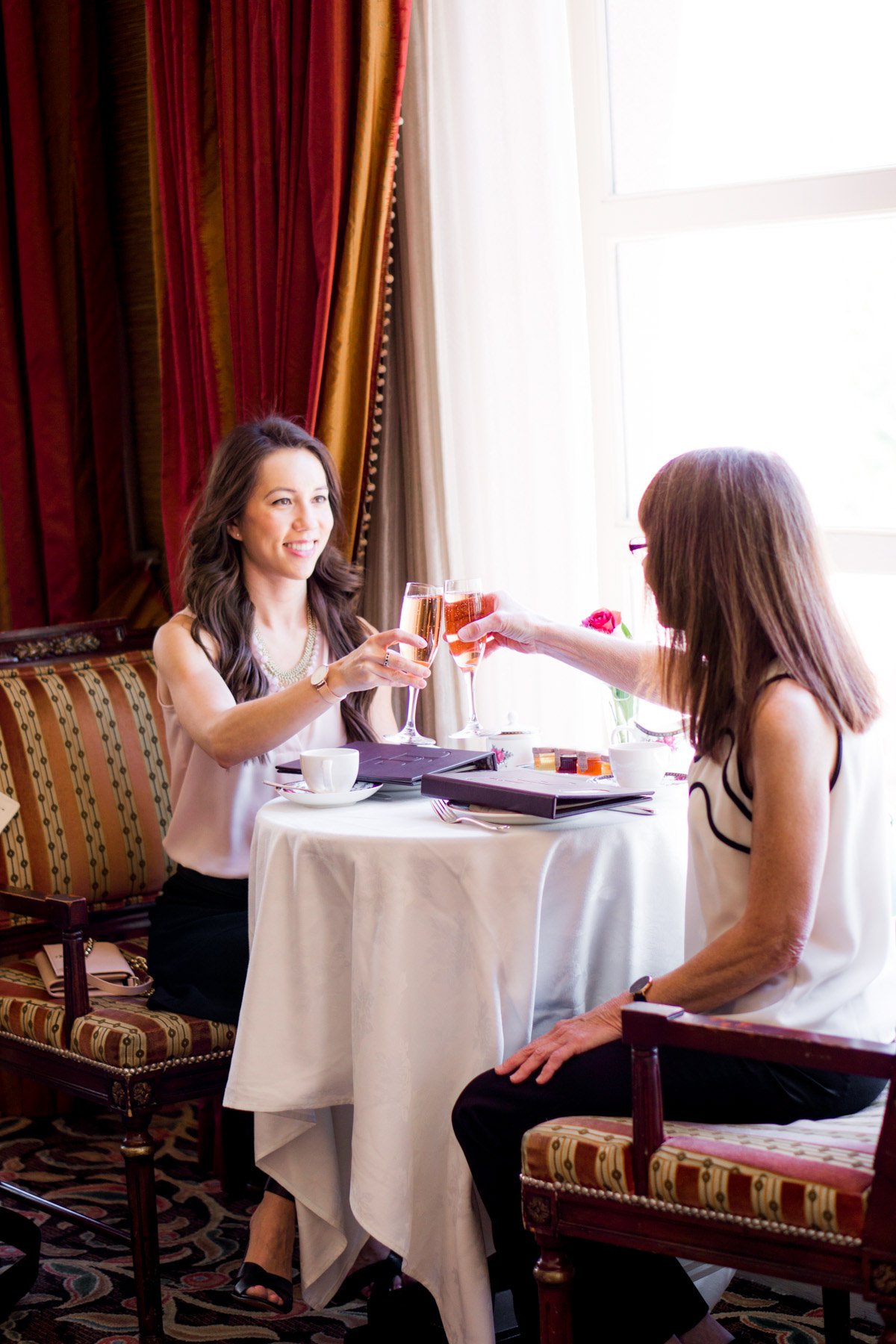 My mom and I both primarily eat gluten-free and we were very pleased to see our food selections customized to our diet preferences. We enjoyed gluten-free pastries together – the French macarons were my favorite and the chocolate mousse was my mom's favorite!
The afternoon flew by with my mom and I catching up, reminiscing about my childhood and planning our summer travels. It was so relaxing together! We promised to make this a yearly tradition together – hopefully including my twin sister (physician life called during this afternoon) and aunt next year!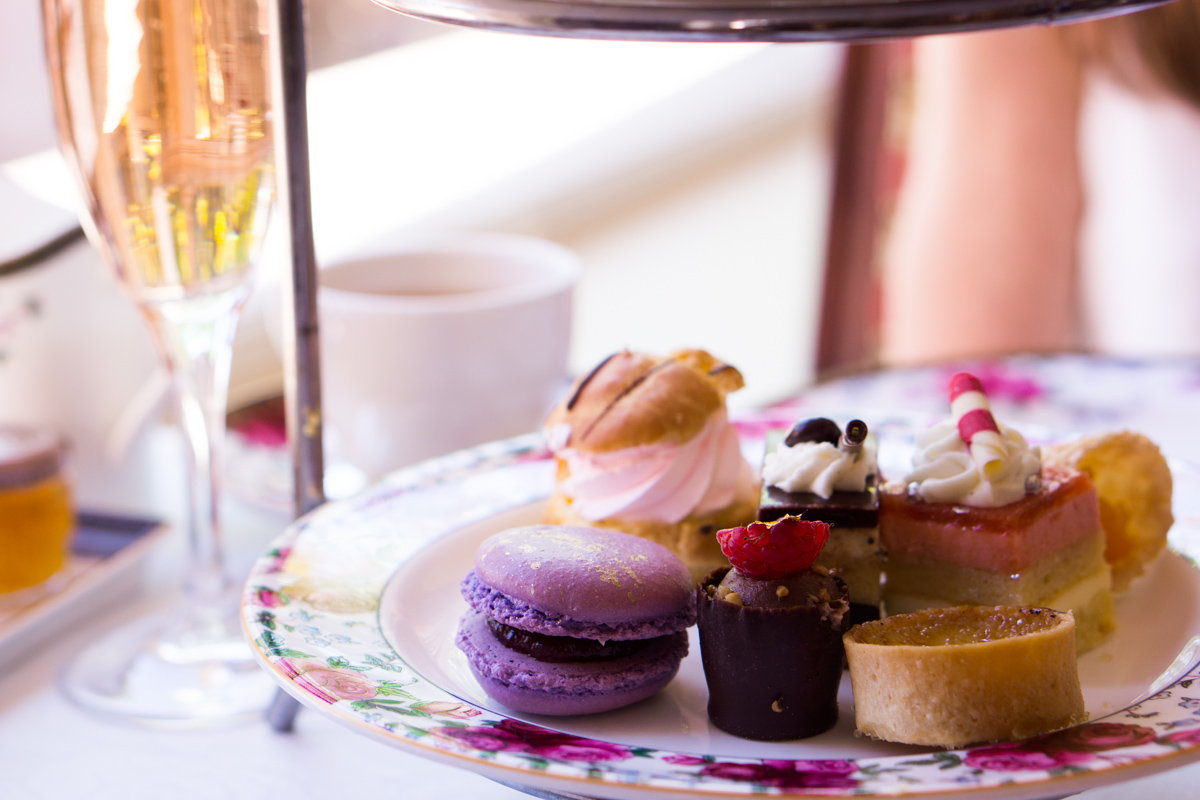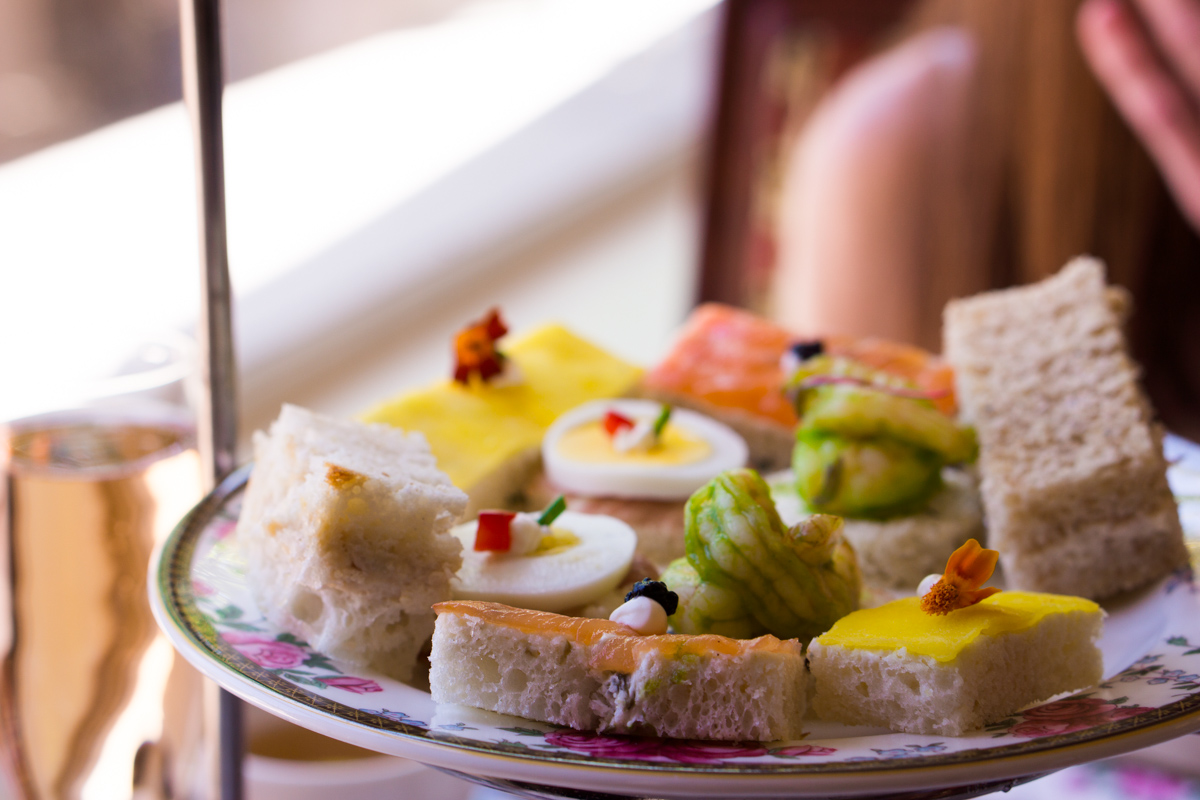 Speaking of traditions, the history of afternoon tea at The Langham is not to be overlooked. Their first hotel, The Langham in London opened in June 1865 and offered the first afternoon tea at a luxury hotel in Europe! Now, each Langham Hotel carries on this tradition by serving afternoon tea daily.
Are you wondering where the title comes from for this afternoon tea? – "The Langham Afternoon Tea with Wedgwood" – serving Wedgwood specialty tea in tailor-made "Langham Rose" Wedgwood teaware! (quoted from their website here)
Experience the Pink Chocolate Afternoon Tea at The Langham for your Mother's Day! Featured by the New York Times as one of the best Mother's Day afternoon tea spots (read more here)!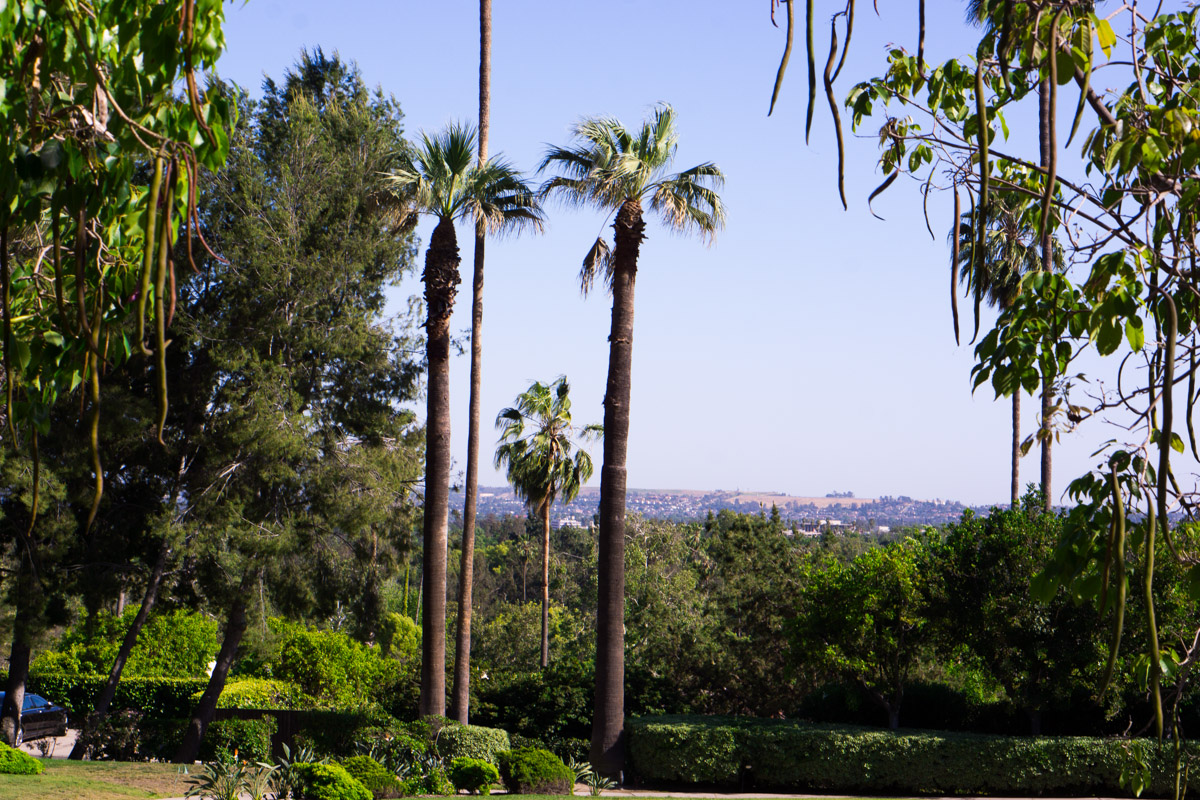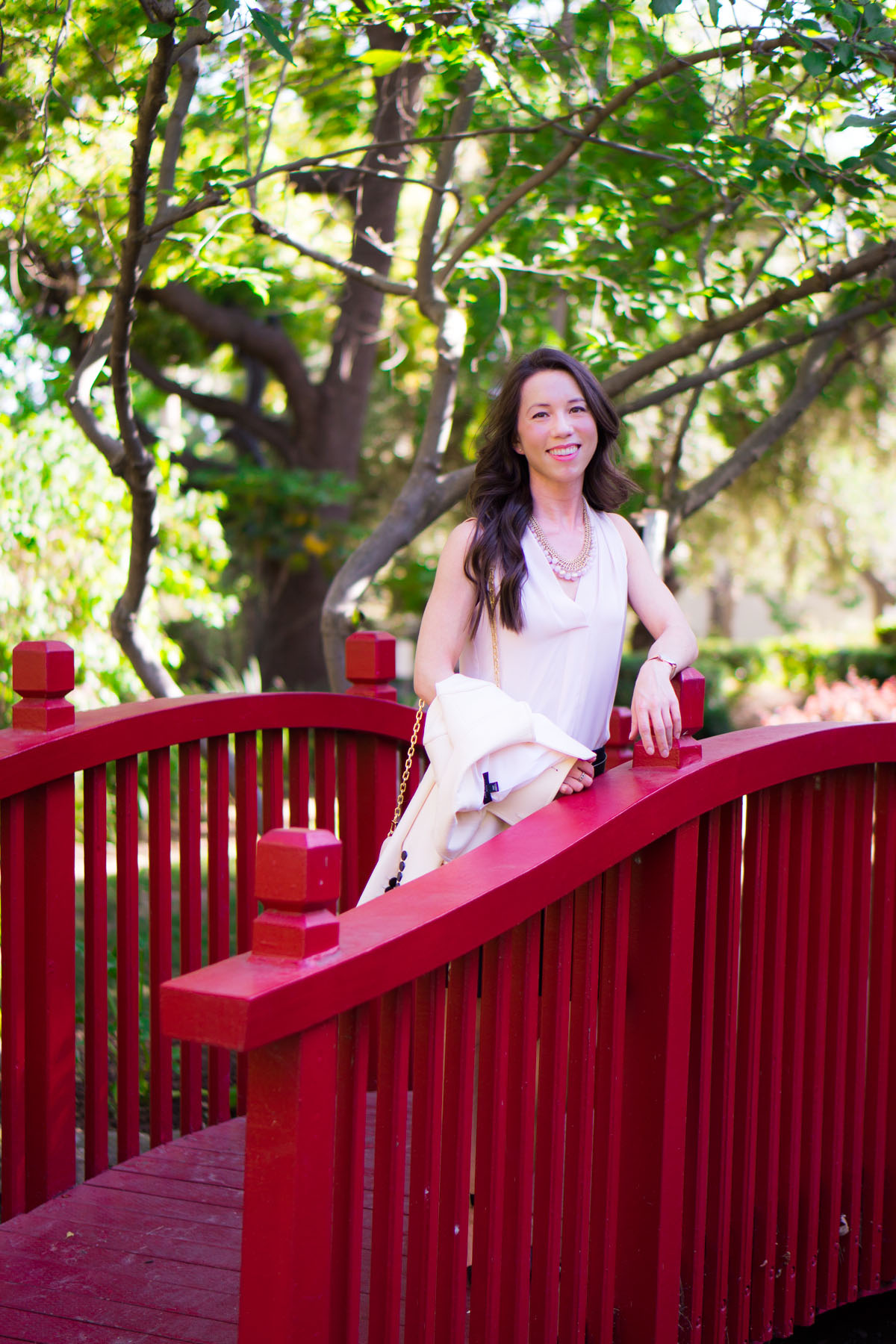 Walking through the hotel gardens! Isn't this the cutest red bridge?!
Outfit Details (Mom): Daniel Wellington Watches c/o (use code PETITE15 for 15% of your order HERE) ; Mint Handbag; Sunglasses
Outfit Details (Me): Daniel Wellington Watch c/o; Tory Burch wallet; Belt (similar HERE or HERE); Ann Taylor necklace; Banana Republic top; Nordstrom skirt, Block Sandals (similar HERE or HERE)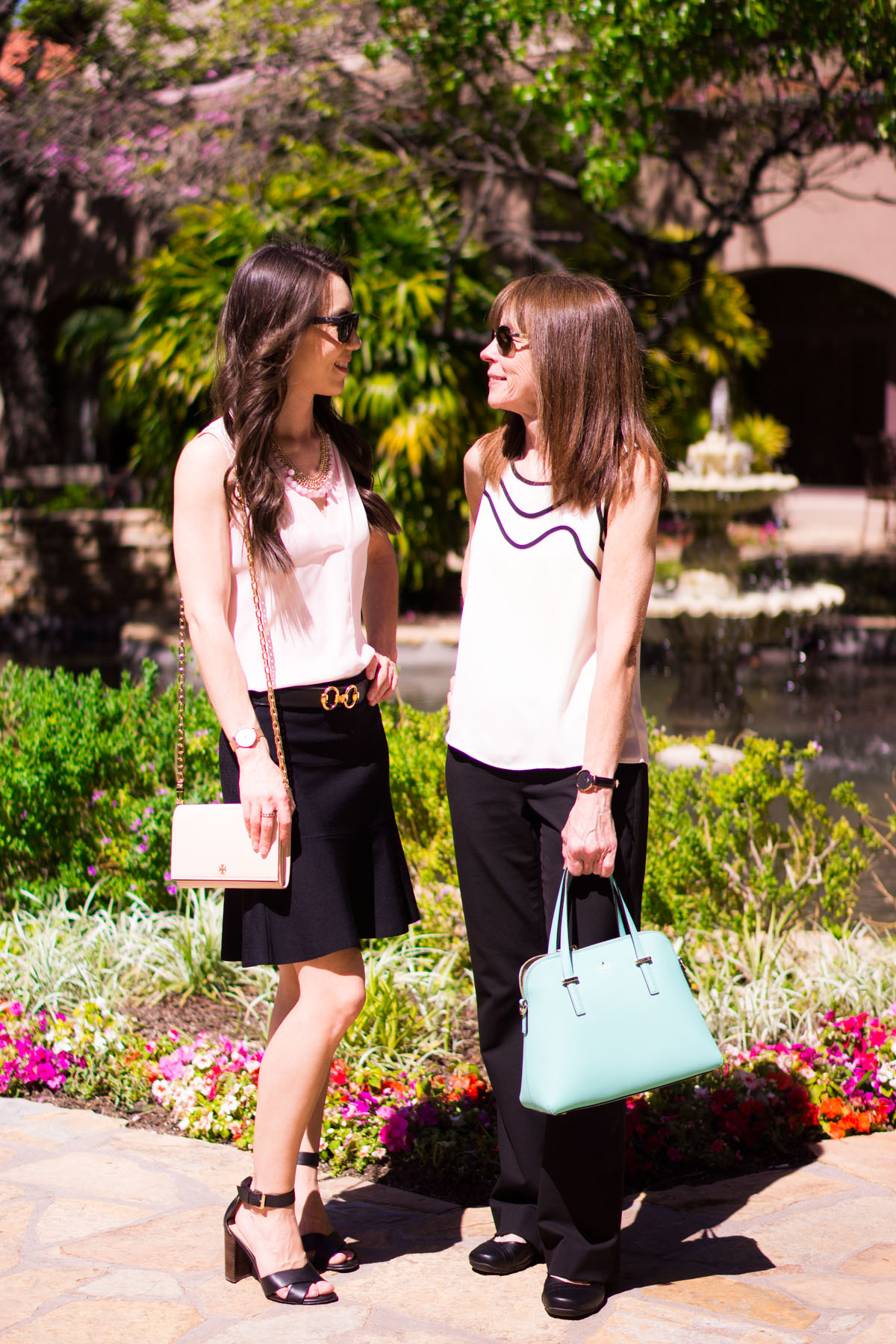 Where will you be celebrating your Mother's Day? Please click to share via my teal Social Media Buttons! As always, thank you for reading.
Sign up to get my 20-Piece Capsule Wardrobe Starter Kit + Shopping List (it's free!)