J. Crew Leather Jacket Fit Review
I've been on the hunt for a leather jacket for quite awhile. When I came across this high-quality one from J. Crew I immediately fell in love.
I was worried about sizing so I purchased 2 sizes – XXX-Small (000) and X-Small (0). The size that fit the best was 000 regular (not petites). It is truly wonderful to find a leather jacket that is petite-friendly!
*New Version now available in moss green & navy. Shop it here.
Note: This post may contain affiliate links; full disclosures HERE.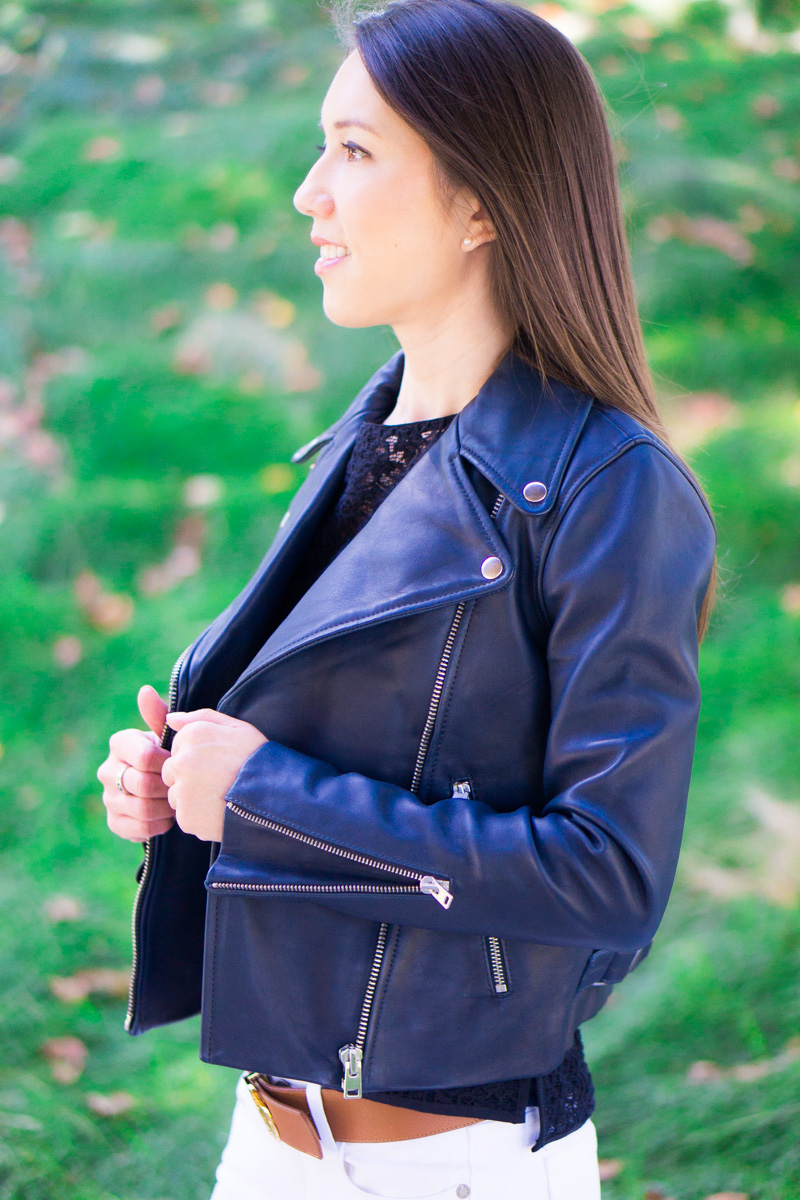 Outfit: J. Crew Leather Jacket XXX-Small (new version here or here); Ann Taylor Lace Top XXSP; Tory Burch Belt XXS (my post here); Paige Denim Size 24 (my post here); M. Gemi Sandals 35.5 (my post here)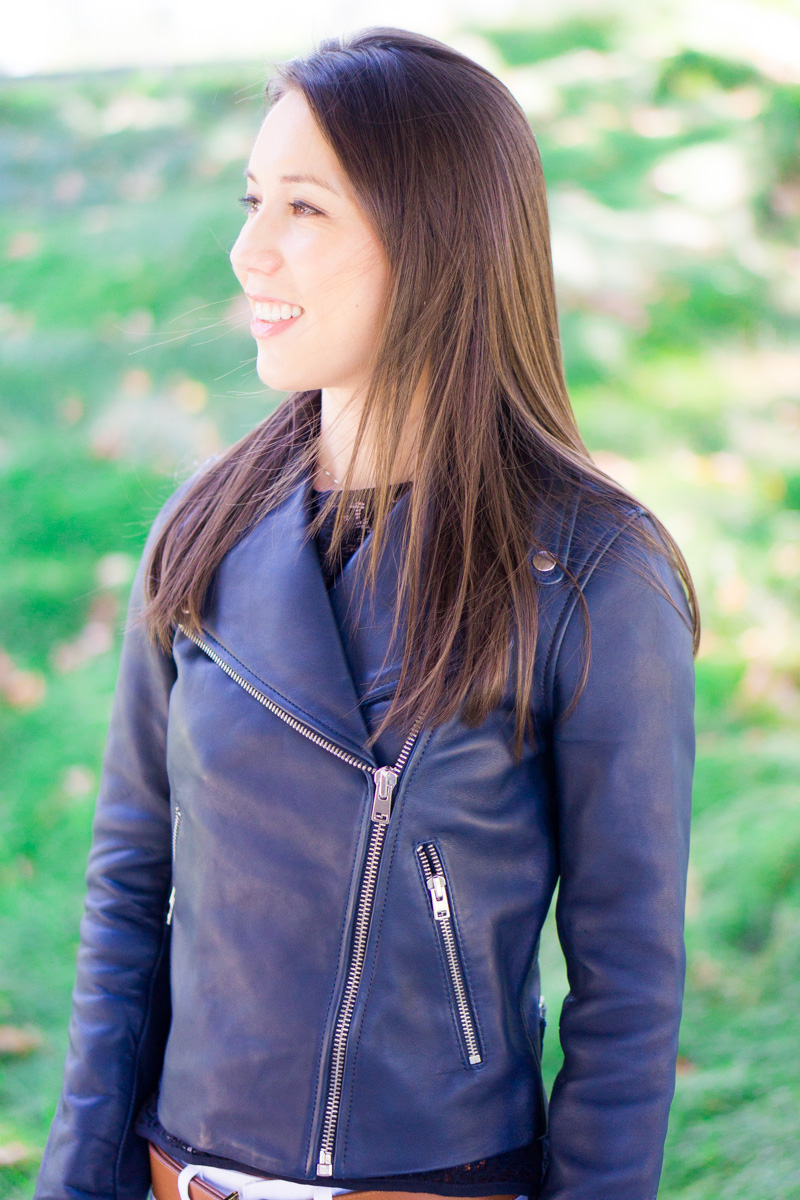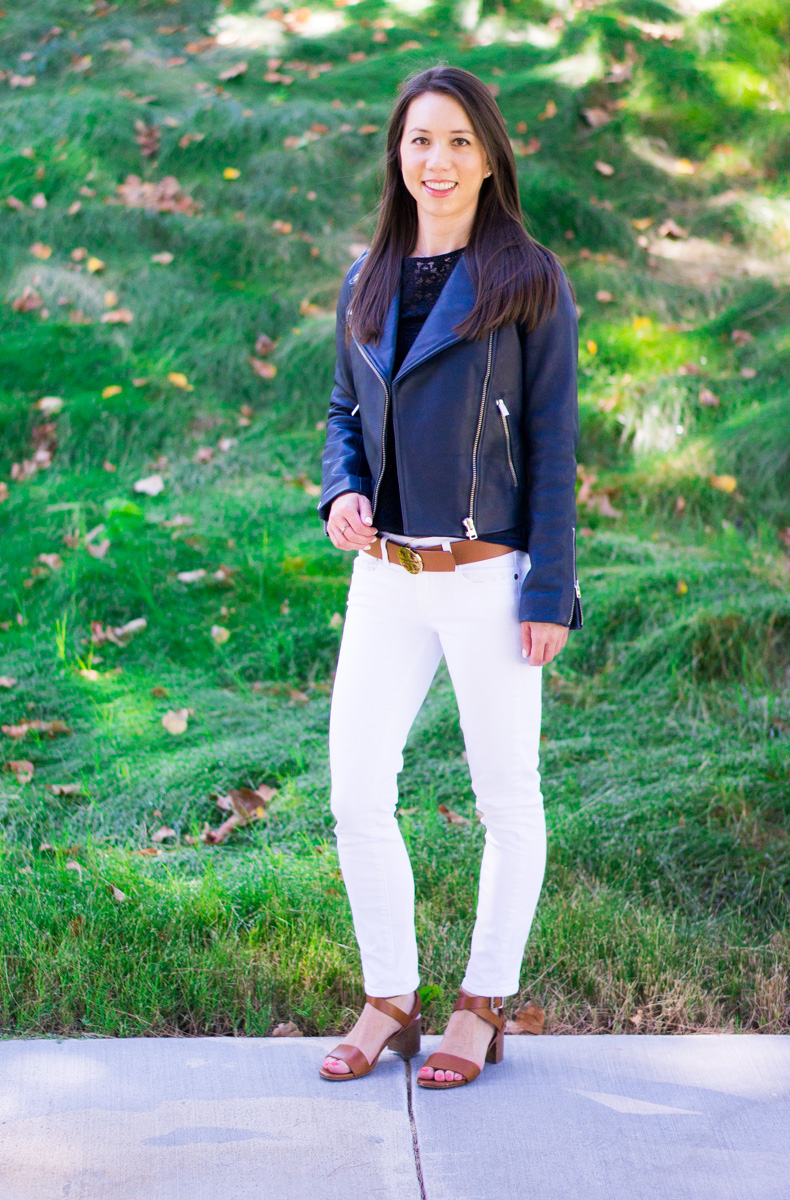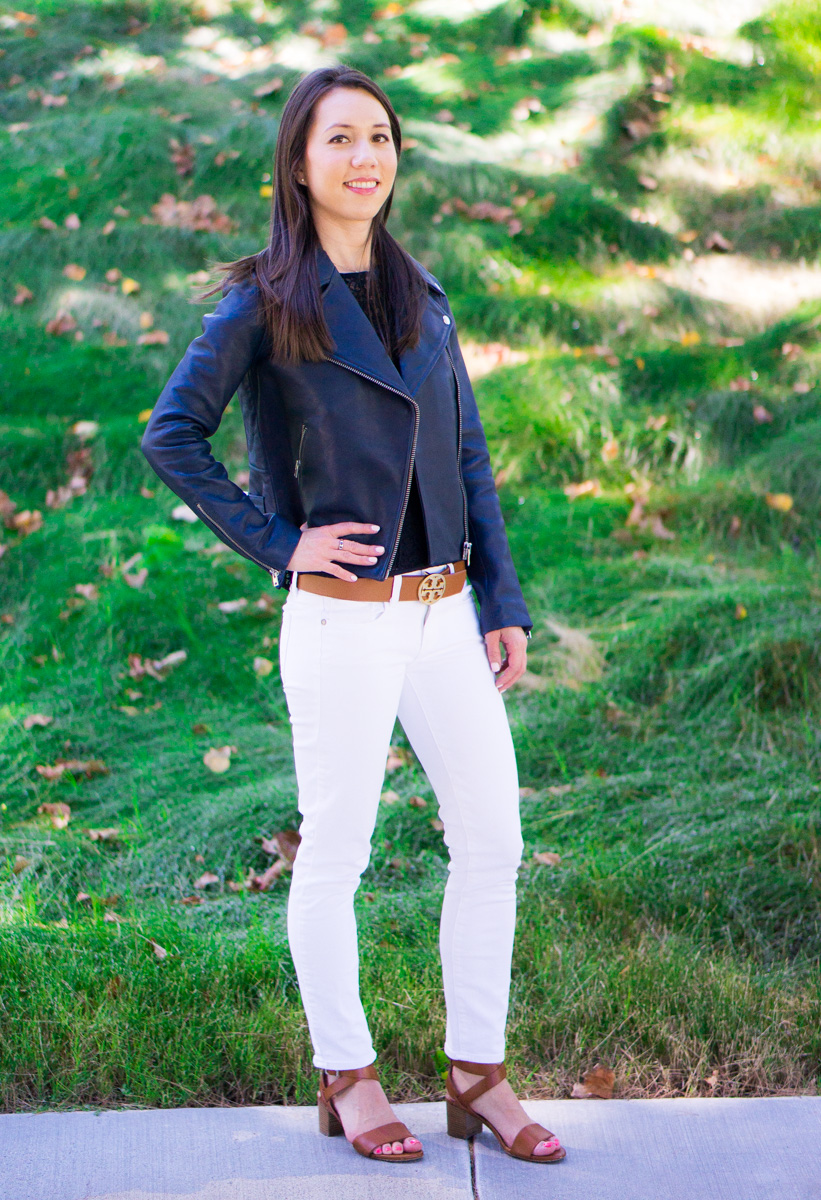 The detailing on this leather jacket is amazing. From the zippers on the sleeves, to the buttons on the collar and zip pockets, it really has everything. The leather is buttery and very high-quality. It even smells high-quality out of the box with the rich leather smell!
This navy color has sold out (pops back up every so often in one size) but Fall 2017 brings 2 new leather jacket colors – black and burgundy! The burgundy (also known as rusty rhubarb) is vibrant color that is perfect for fall. The design on the new Fall 2017 leather jacket is nearly identical to the previous design and will be a great investment piece for those looking for a high-quality leather jacket.
*Updated: There is now a new version available in moss green or navy. Shop it here.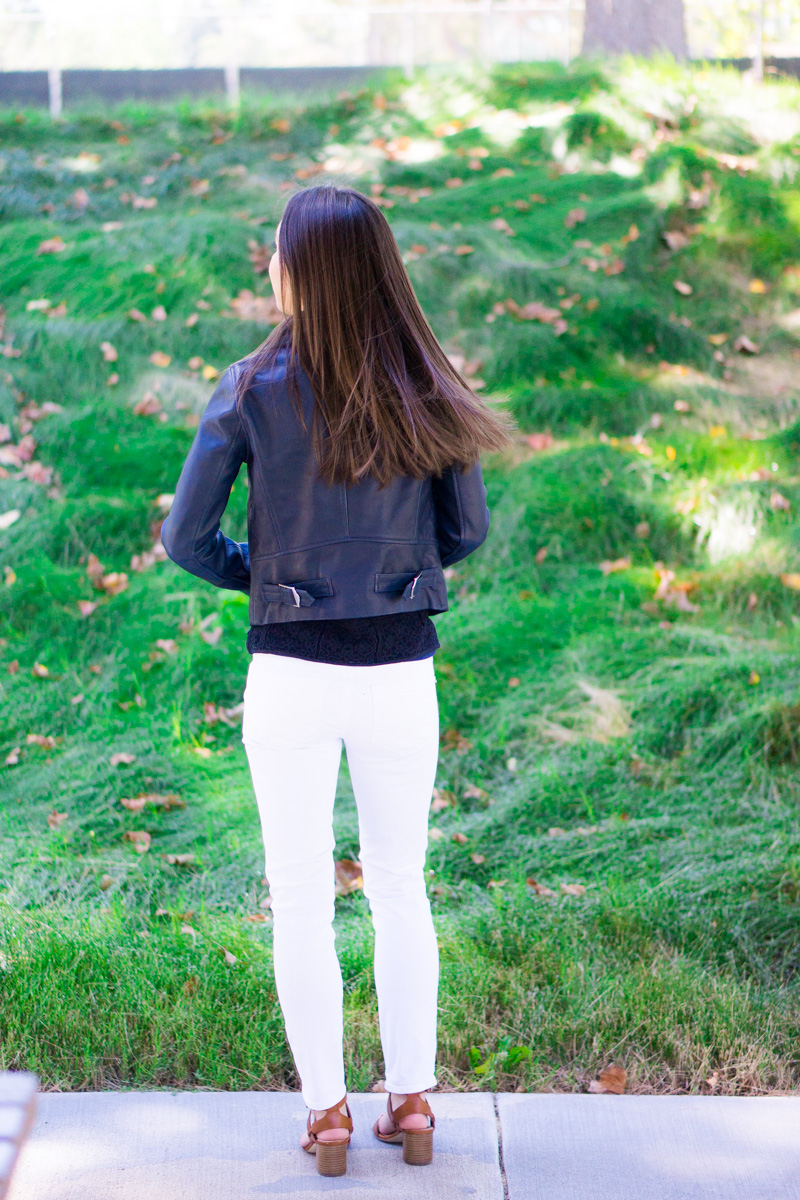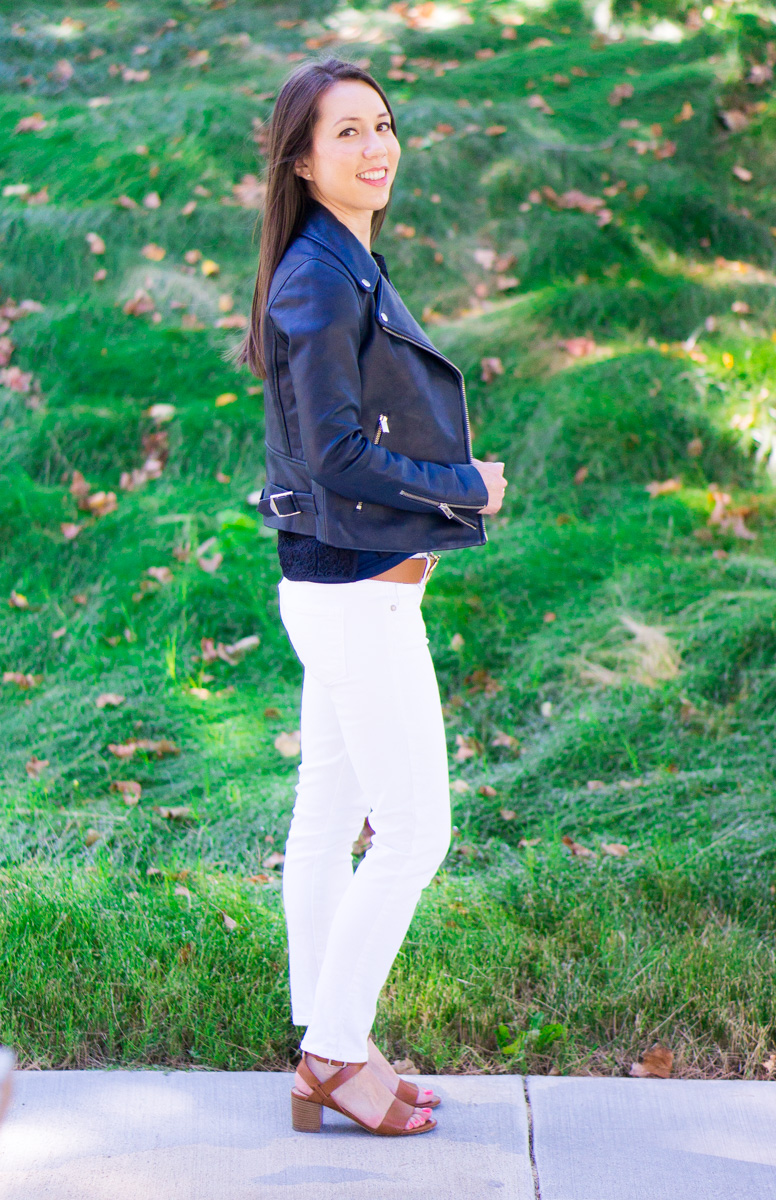 Don't have the budget to spend $250-500 on a leather jacket?! Here are a few other options I have tried on and that I personally recommend:
They are from LOFT, Bloomingdale's and Banana Republic 

Do you own a leather jacket? If so, where is it from?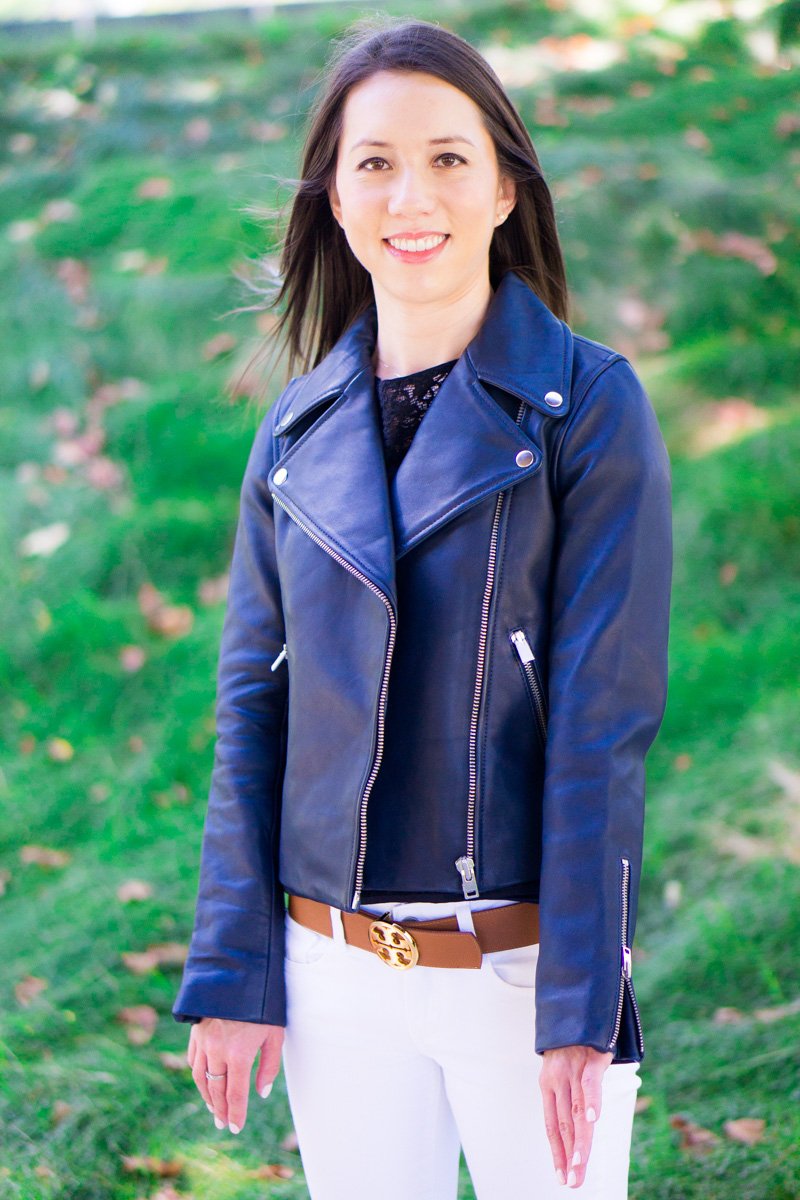 Sign up to get my 20-Piece Capsule Wardrobe Starter Kit + Shopping List (it's free!)