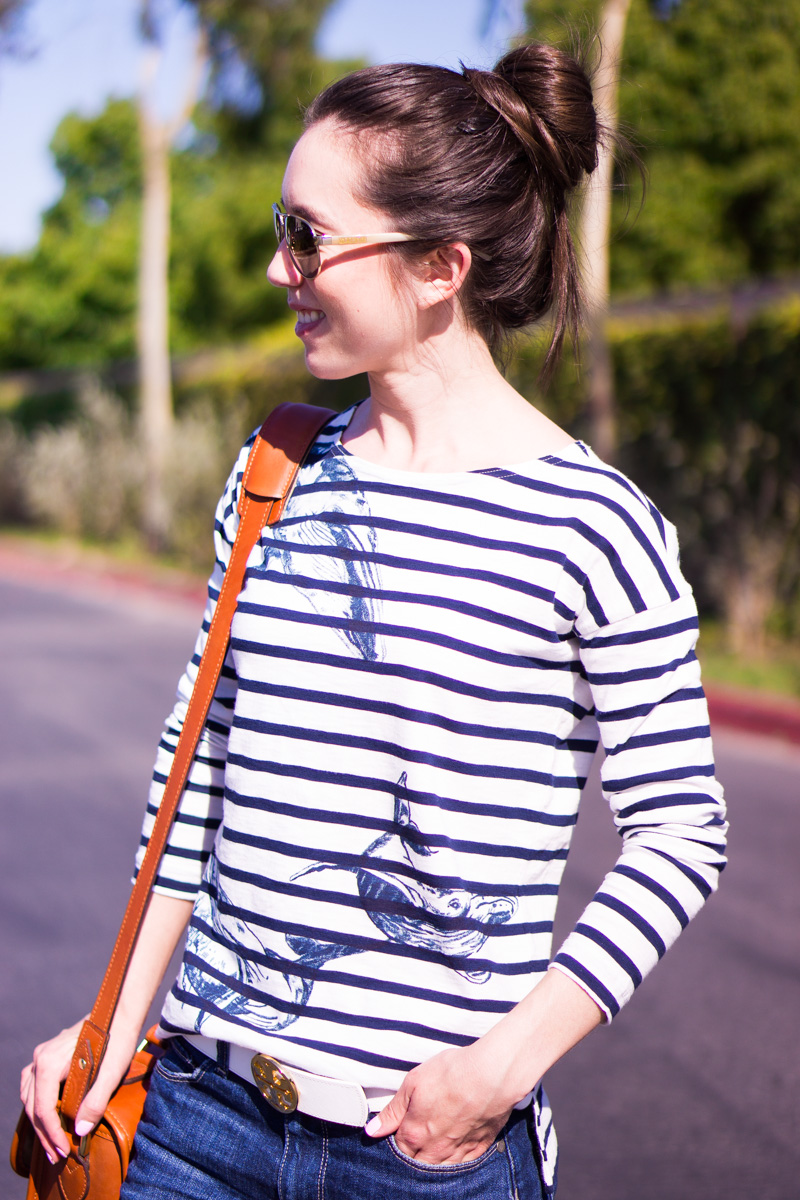 Giving Back with J. Crew & Wildlife Conservation Society
J. Crew Striped Whale Shirt
My Giving Back Series is very important to me and when I see some of my favorite retailers partnering to help those in need, I take notice. A couple months ago, I came across J. Crew's partnership with the Wildlife Conservation Society. They were featuring tops for women, men and kids in both the US and UK to give back to this society.
This is not a sponsored post; it post may contain affiliate links; full disclosures HERE.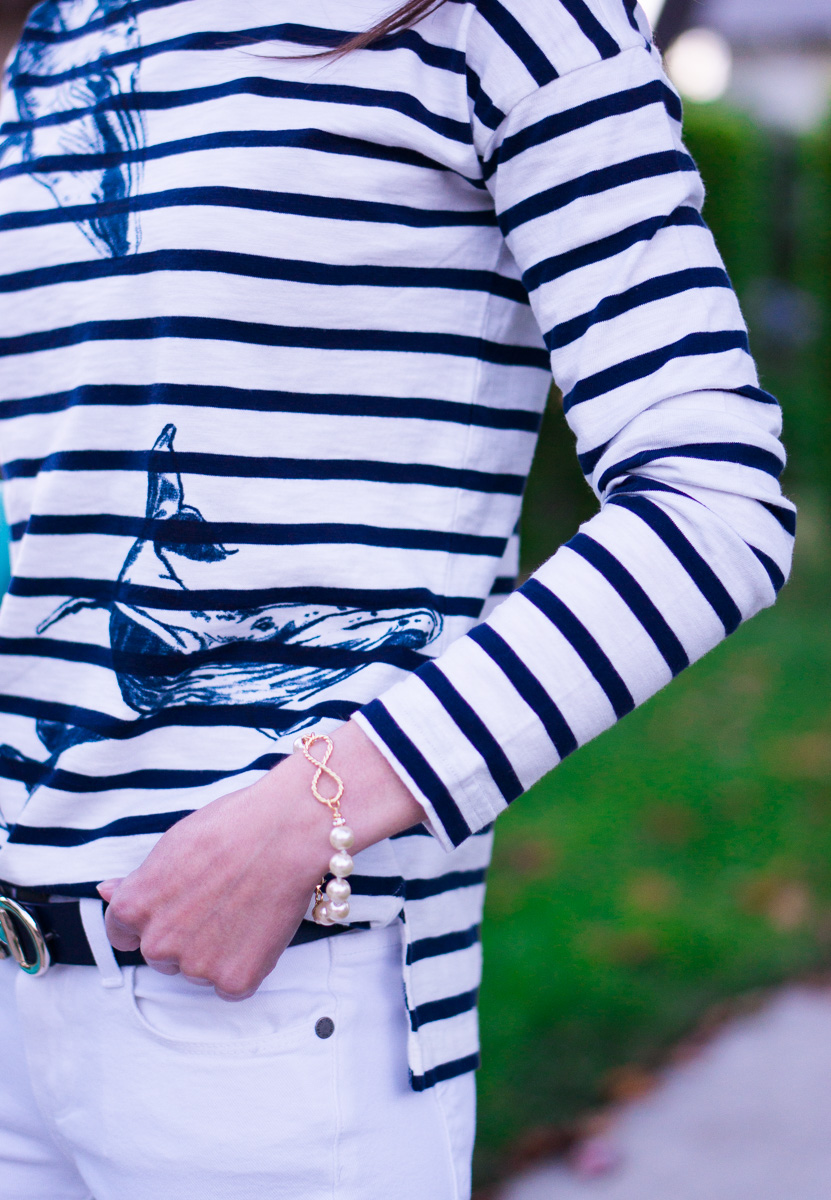 Outfit: J. Crew Striped Whale Shirt XXS; KJP Bracelet XS c/o (my review here); KJP Necklace c/o; Shorts Size 24; Belt; Jeans Size 24; Sandals 5.5/6 (my review here); Kate Spade Handbag
I immediately fell in love with this striped tee and whale shirt and could not wait to make a contribution to this cause! I previously wrote about how easy it is to style striped tees in this post.
After reading through online reviews of this women's tee, I ended up in my local store to try it on in my person. With a busy schedule, I was grateful for J. Crew's "Find in Store" feature to verify my size was available before heading in. I tried on an XXS and XS and immediately know that an XXS was the perfect size for me.
Fit wise, I would say this tee runs true-to-size with a longer hem. I preferred it tucked into pants and worn with a belt. My one concern was the neckline with this tee – personally I am NOT a fan of boat neck tees because of the concerns of bra straps showing and I was pleasantly surprised that the neckline on this J. Crew Striped Whale Shirt was not a true boatneck design and easily covered my bra straps.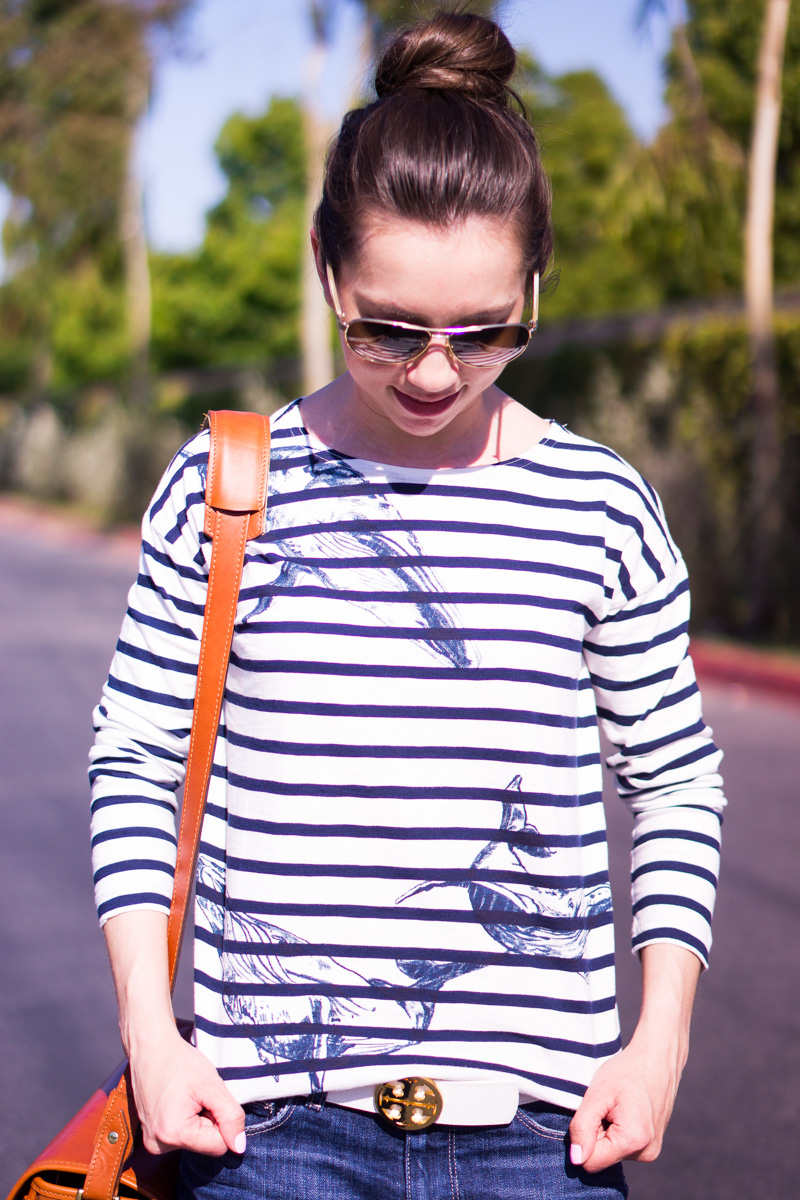 I've paired thisJ. Crew Striped Whale Shirt with jean shorts, white denim pants and colored denim jeans. It's easy to style because of its neutral color scheme of white and navy.
For quality, I will say that I have washed and dried this shirt without problems multiple times. I am always concerned about ink bleeding in striped tees and pilling but the cotton fabric has held up well despite frequent wear!
Thank you J. Crew for giving back to the Wildlife Conservation Society. I look forward to more partnerships and fun yet classic designs!
Shop all the designs here: 

What companies do you love for their philanthropic philosophy?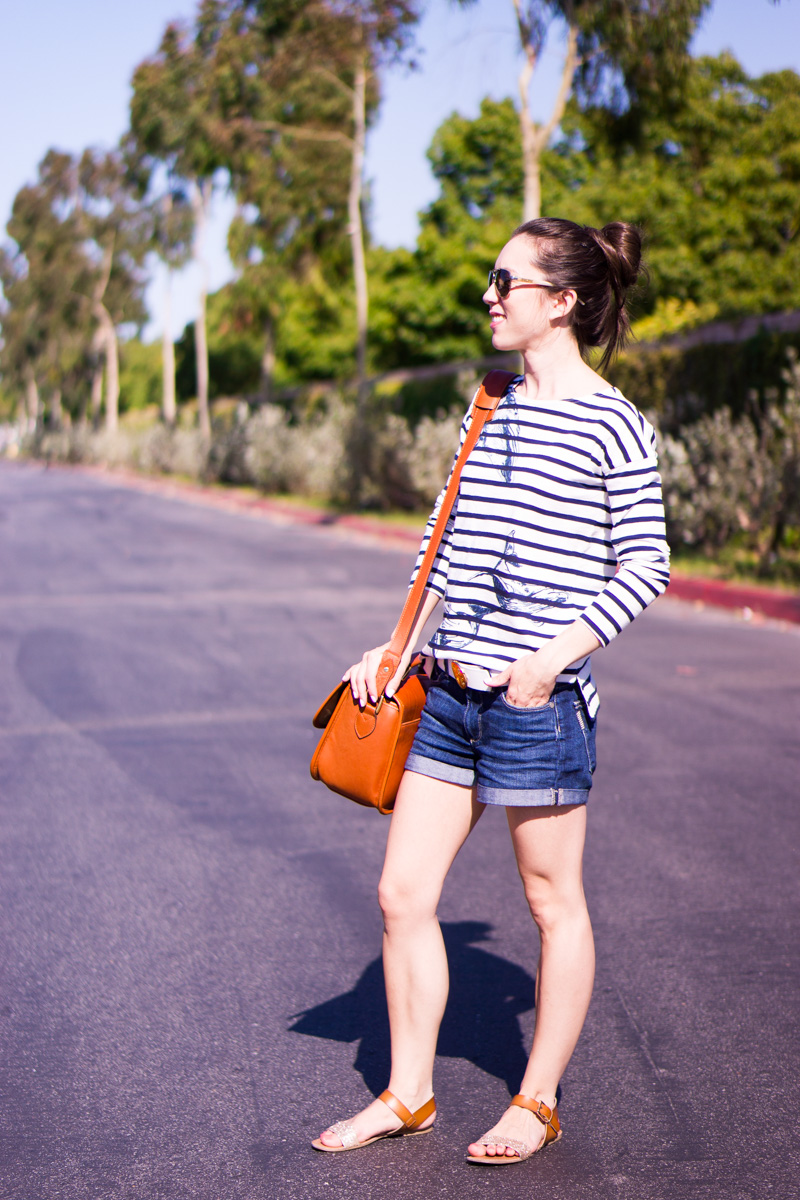 Sign up to get my 20-Piece Capsule Wardrobe Starter Kit + Shopping List (it's free!)