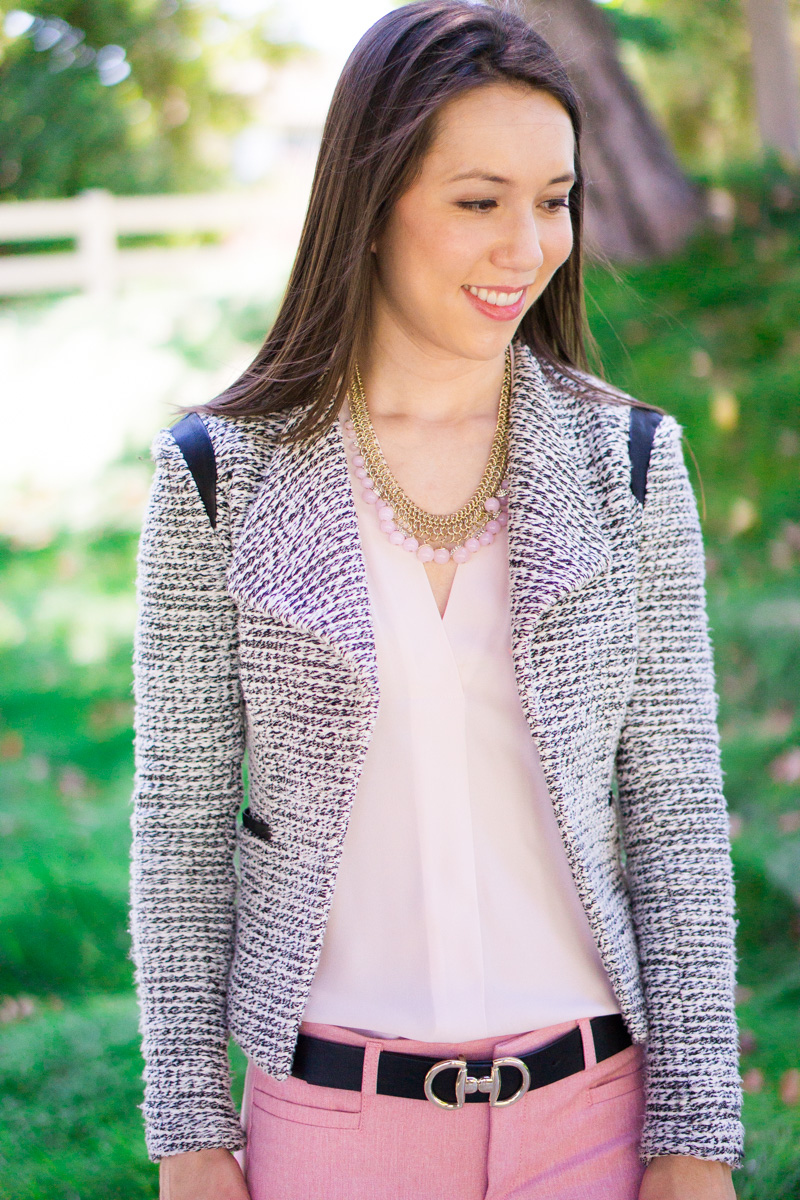 Fit Reviews | Best Labor Day Sales
I'm continuing my popular fit reviews with the Best Labor Day Sales today! I hope you're enjoying the holiday weekend with friends and family. Jump online for some quick shopping (or browsing) for items on your Wishlist – purchase intentionally! Here are my recommendations:
Note: This post may contain affiliate links; full disclosures HERE. 
Let's start with the best sales & deals and then go into items I recommend because either I already own them or tried on/purchased for myself!

Many items from my previous fit review in August are now on sale. See the full fit reviews for Ann Taylor and LOFT at this post.

Reversible belt – I LOVE this belt and own it in several colors. I am SO happy it came back with a gold-buckle this season. Read my review and outfit inspiration here. 
Ruffle neck jacket – this bright pink jacket is gorgeous in person. It also comes in 3 other colors and the Petite P will fit very well. I'm trying on size Petite 4 in this photo
Scallop sweater – the scallop detailing on this sweater is so pretty. It comes in several colors including burgundy which is perfect for fall. It fits well in Petite P and can even size up if want a looser fit.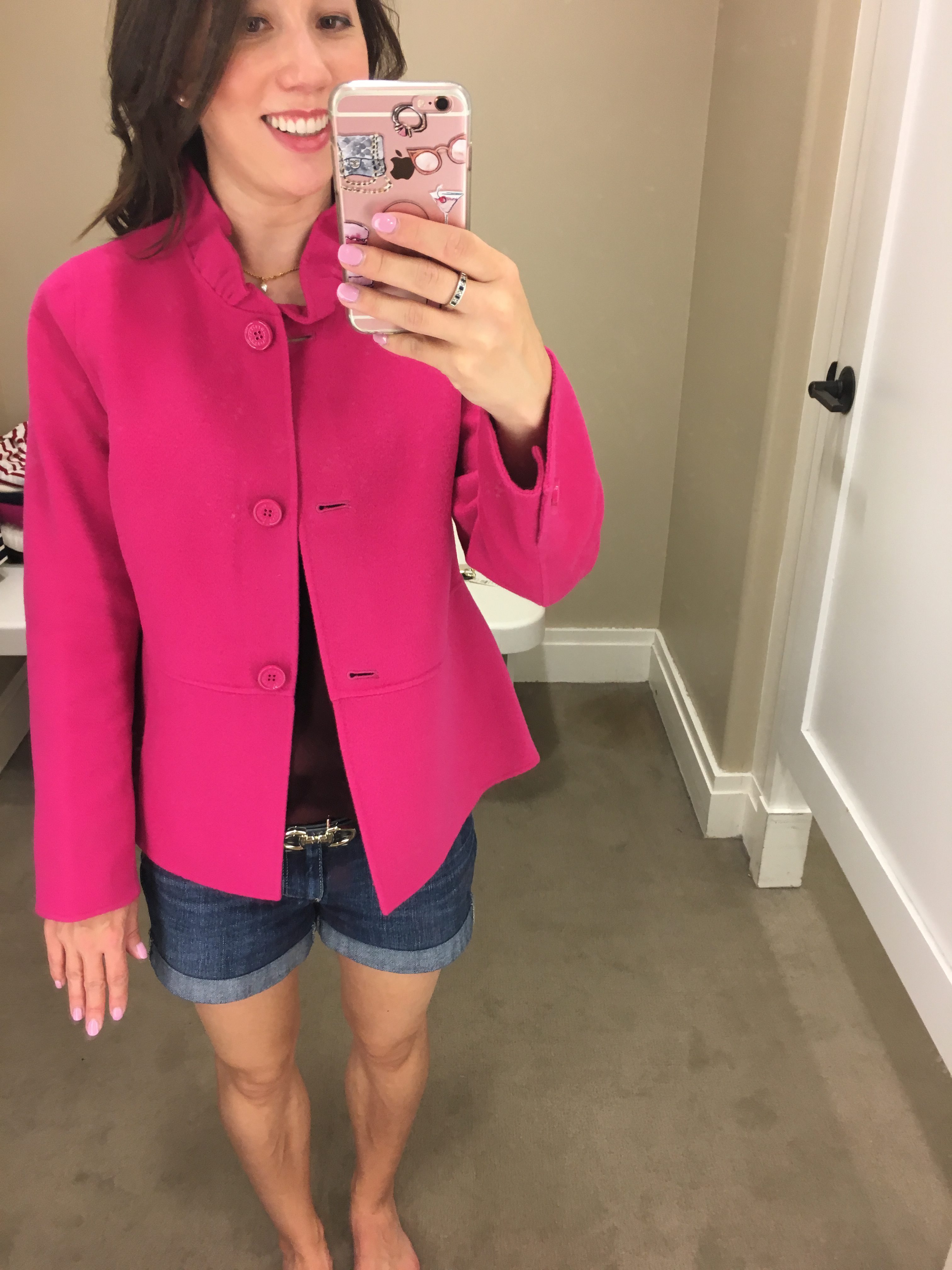 Lady Day wool-blend coat (starting in 000 petite) – I love this for a classic winter wool coat and the new colors this season are gorgeous (I especially like the matisse blue color that is teal green looking). I wrote about the fit of this lady-day wool coat previously on this post
Striped Whale Shirt – I own this and love the giving back philosophy with this top. It is excluded from the sale but a great striped tee for your wardrobe. See my post here with outfit inspiration.
Leather Jacket – this high-quality, investment piece is sure to last years to come. I just wrote a review on the fit – 000 or XXX-small – was perfect on me – see the post here

Petite section has been amazing to find in recent months. Sorry no photos yet; it is online only shopping and haven't had time for snaps.
Wrap front sleeve sweater – it looks better in person than online. It pairs well with a lace bralette and for a casual errand-running outfit
Lace long sleeve blouse – who doesn't love a lace top?! This one is so pretty and will transition well into fall/winter with the long-sleeve design
Trench coat – I love classic trench coats and have written up a couple of mine before HERE and HERE but this one is a steal at below $80.

I'll update this post as the weekend continues. Enjoy!
Sign up to get my 20-Piece Capsule Wardrobe Starter Kit + Shopping List (it's free!)