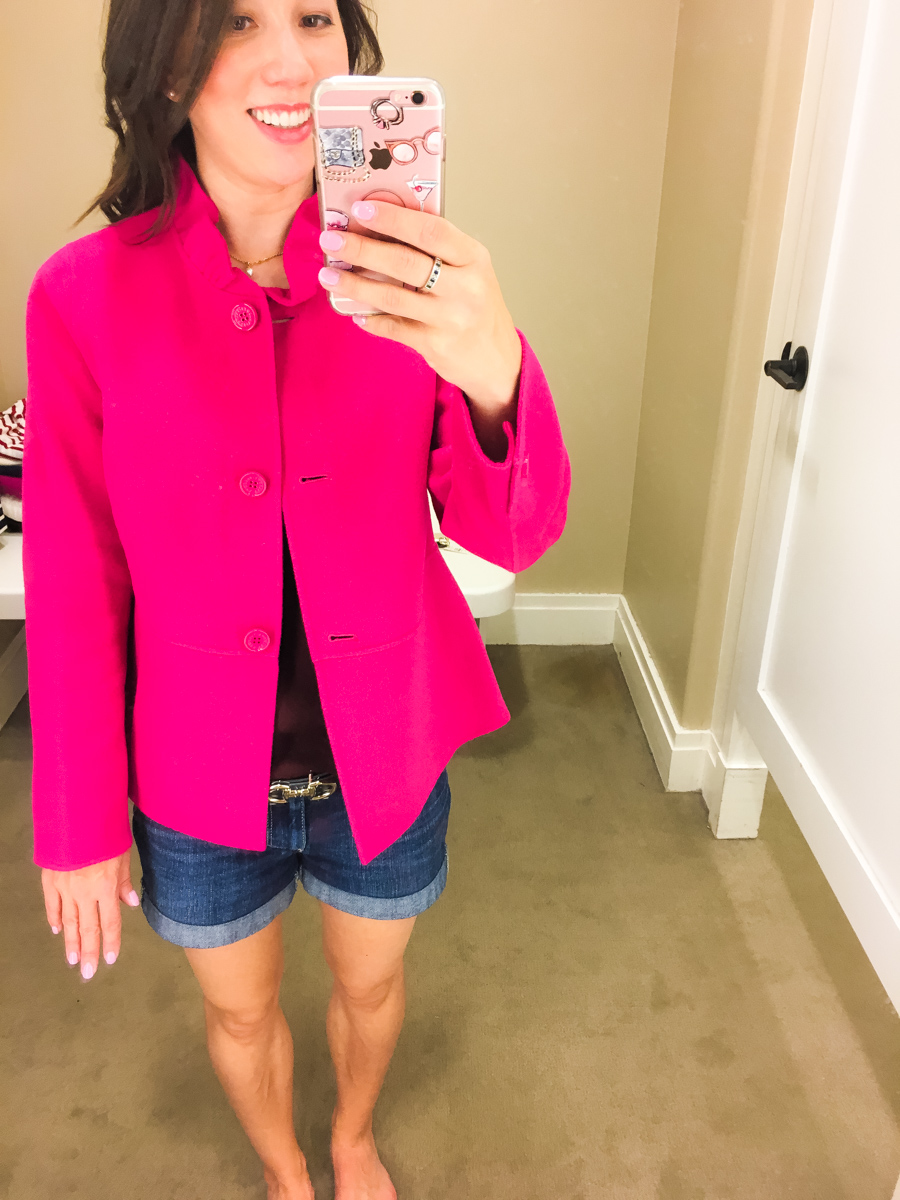 Fit Reviews | Talbots Fall Collection 
Talbots Work Outfits & Casual Outfits 
I'm continuing my popular Fit Reviews today with work outfit and casual outfit inspiration from the new lines at Talbots. I know many of you don't think of shopping at Talbots, but it a great store for it's quality pieces and accessories/shoe options. My most popular item you may recognize from here is my reversible belt (my review here) that comes back every Fall! It is also nice to shop here with my mom for items that cater to both our styles.
---
*Sale Alert: updated 9/4/2017 25% off new arrivals + up to 80% summer sale
See my other recent Fit Reviews here:
Note: This post may contain affiliate links; full disclosures HERE. 

Outfit: Ruffle collar neck jacket 4P (would prefer 0P)
Thoughts: The vibrant color of this jacket caught my eye. I loved the ruffle neck color detailing and decided to try it on despite the smallest size being a 4P at my local store. I was SO surprised it fit so well (see arm length) and know that if I sized down to my normal size 0P that it would be wonderful! It also it not as long as shown in the online photo & fit my petite frame well. It comes in gray and black as well.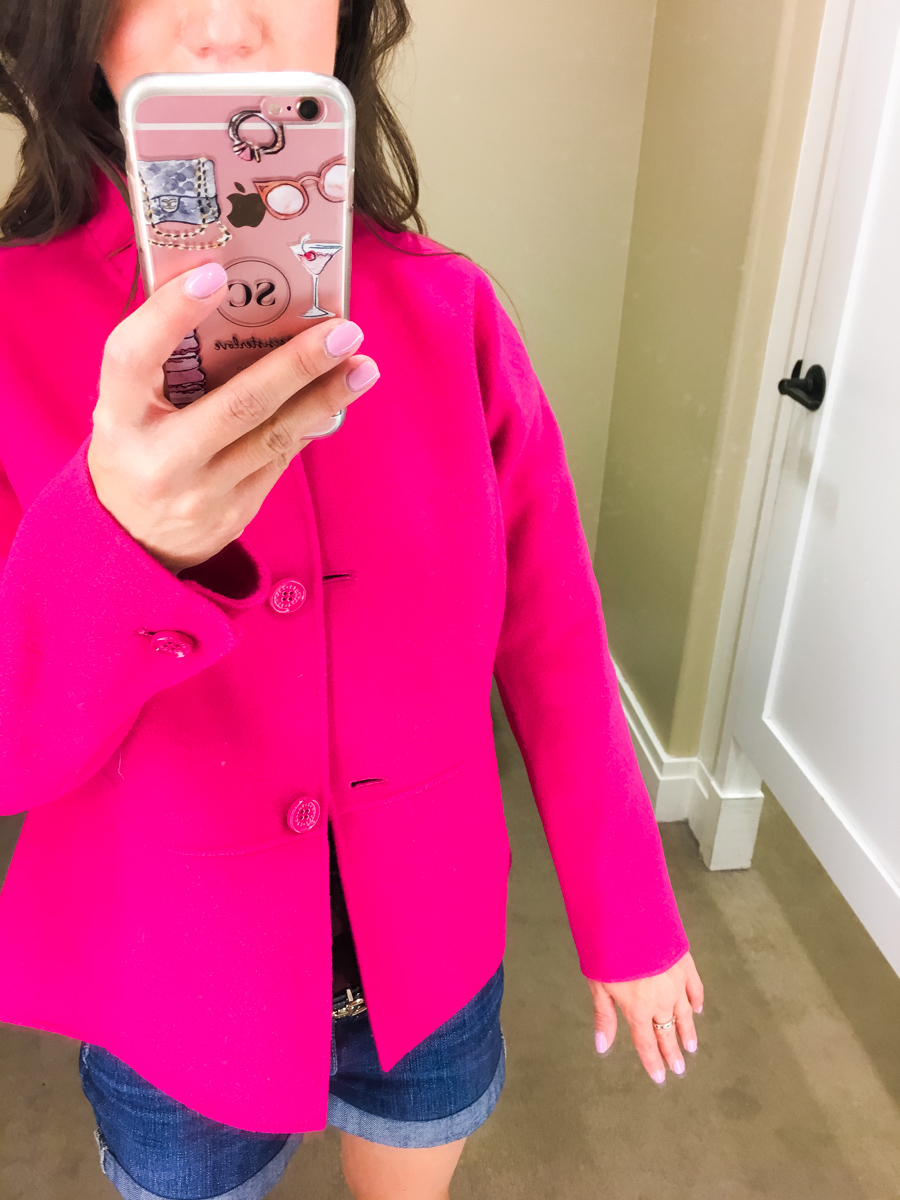 Outfit: Scallop edged sweater Petite P 
Thoughts: I love the scallop detailing on this sweater tee and was surprised by the nice fit of Petite P. It was almost snug and could size up if want a looser fit. It comes in several colors and I liked the burgundy color for fall.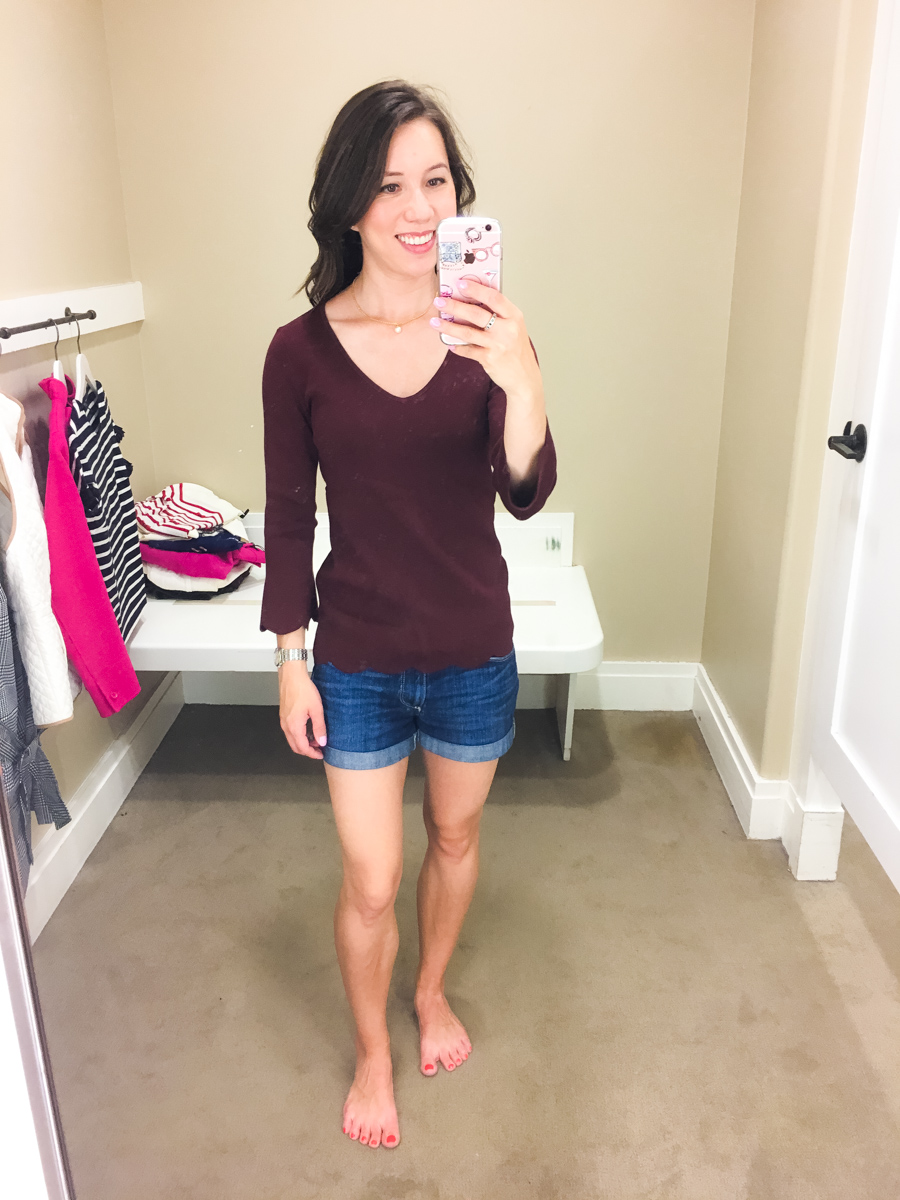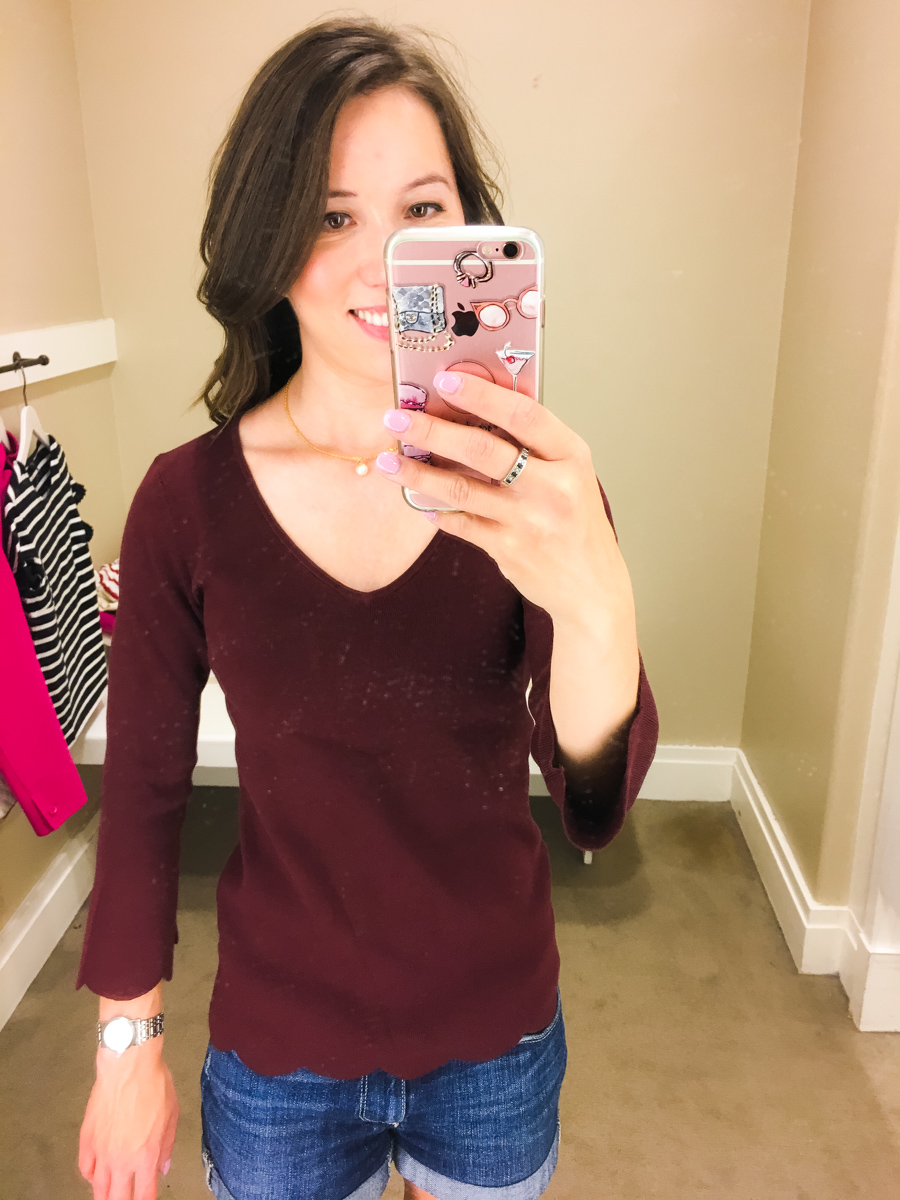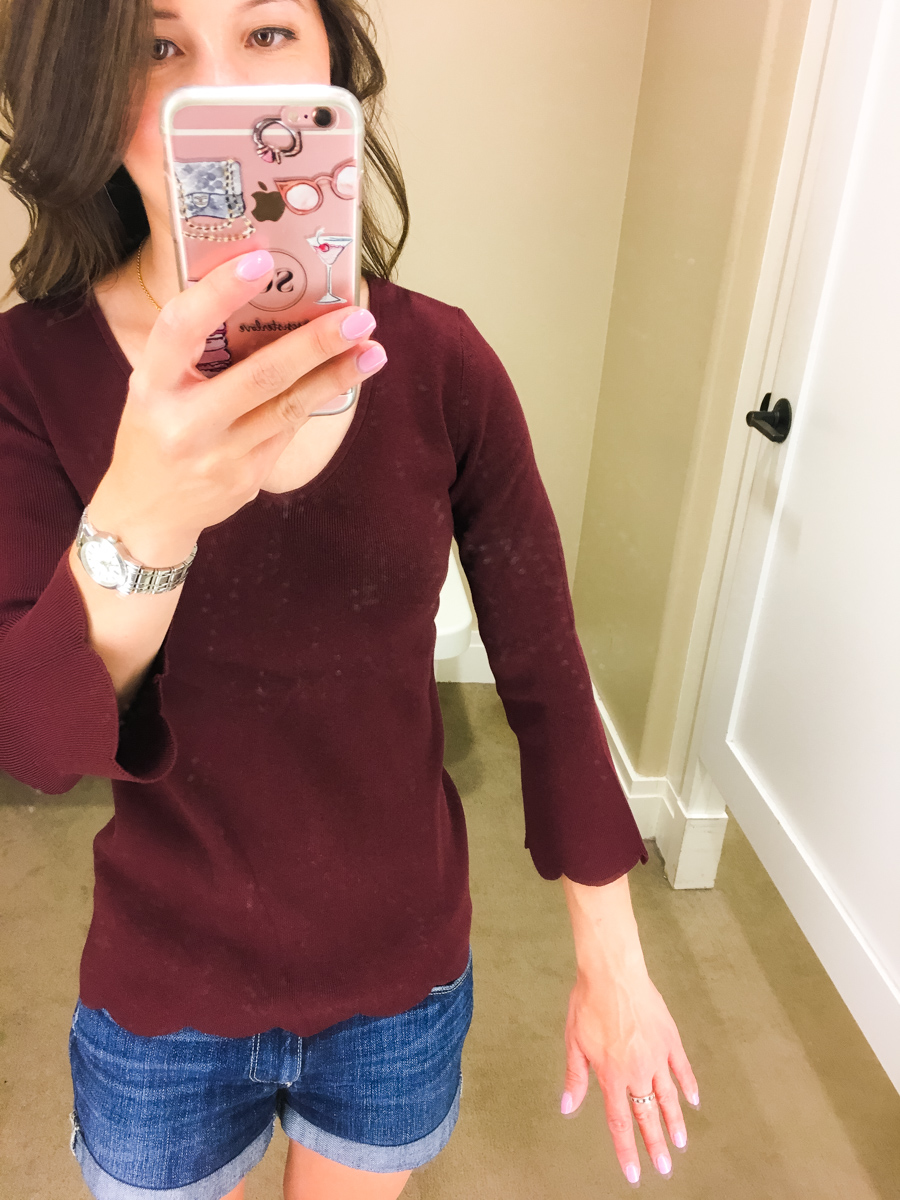 Outfit: Lace trimmed sweater Petite P  
Thoughts: This was my favorite find of the day. The lace trimming is well designed and elevates this simple sweater. I would wear it to work with neutral or bright colored pants.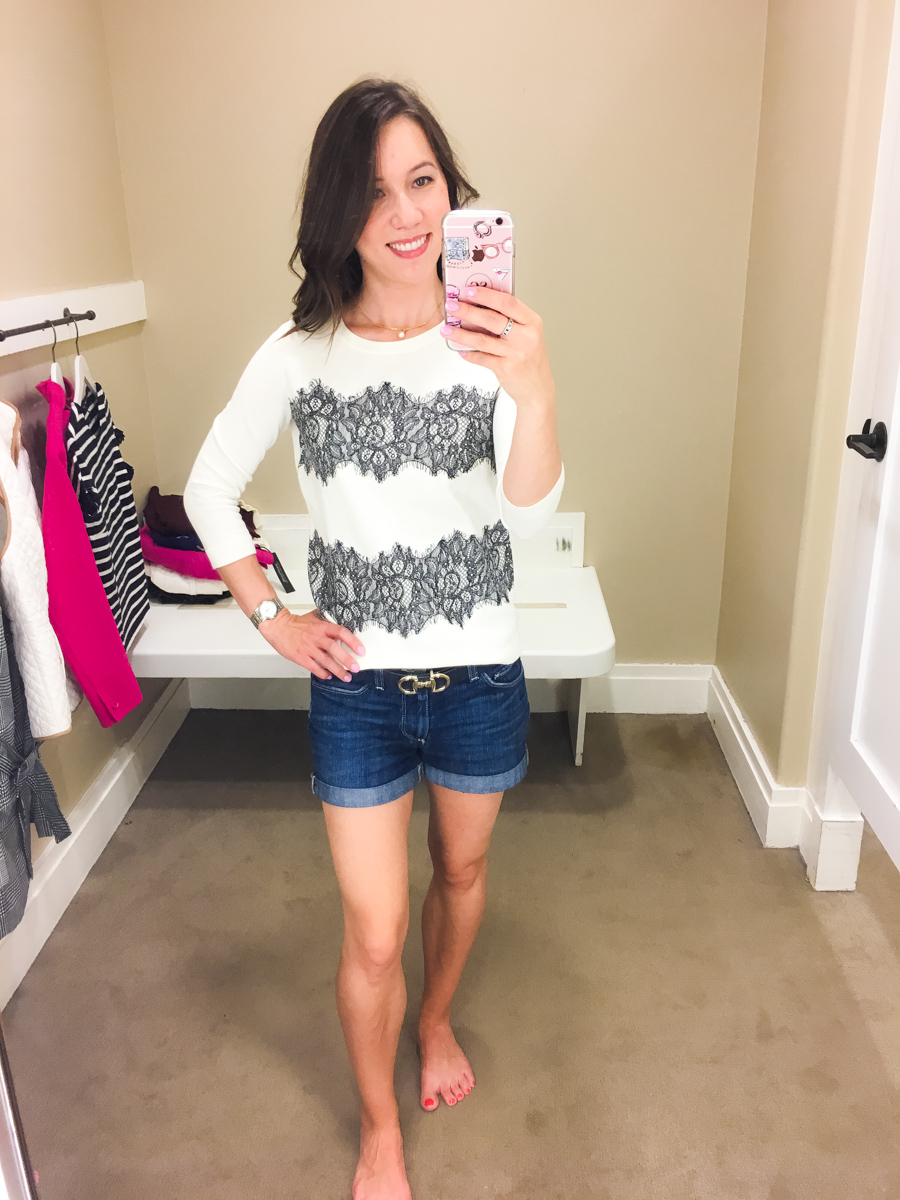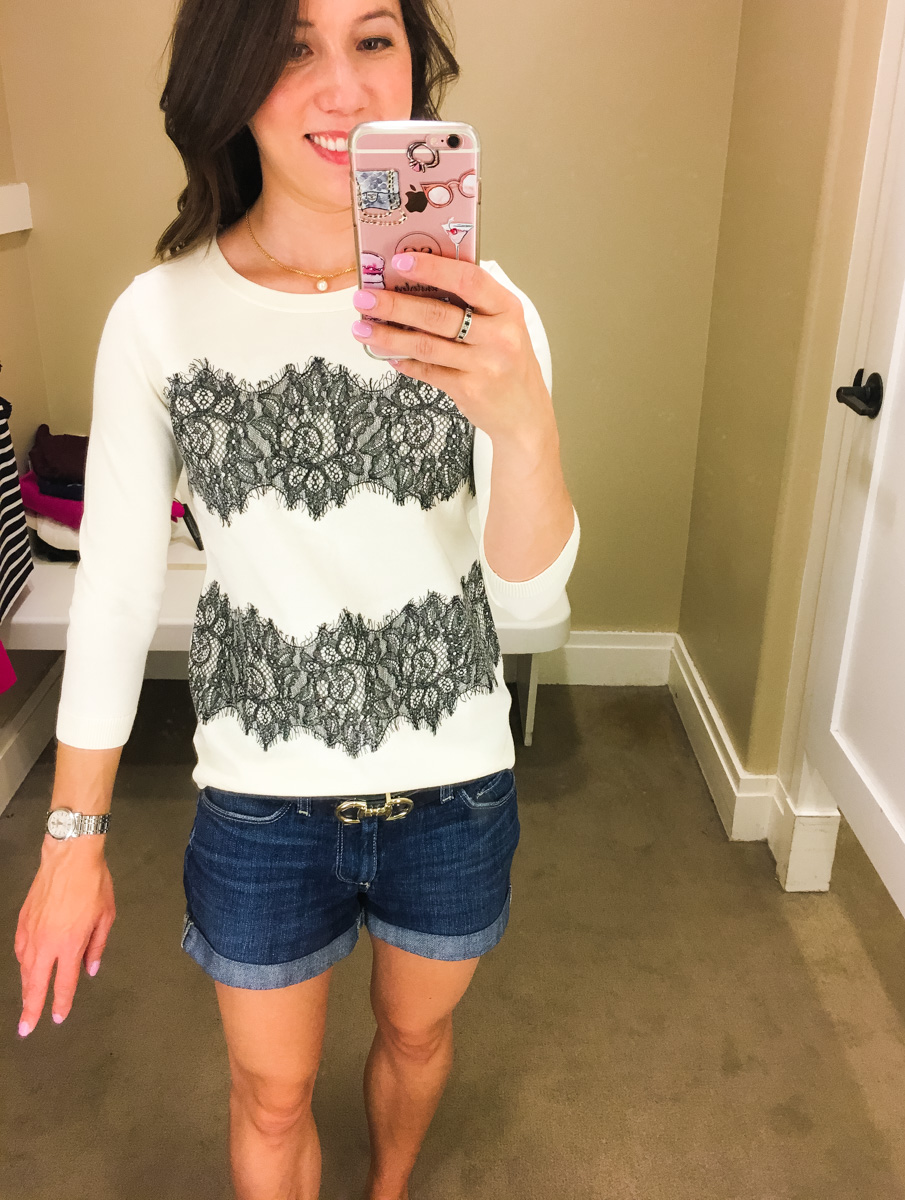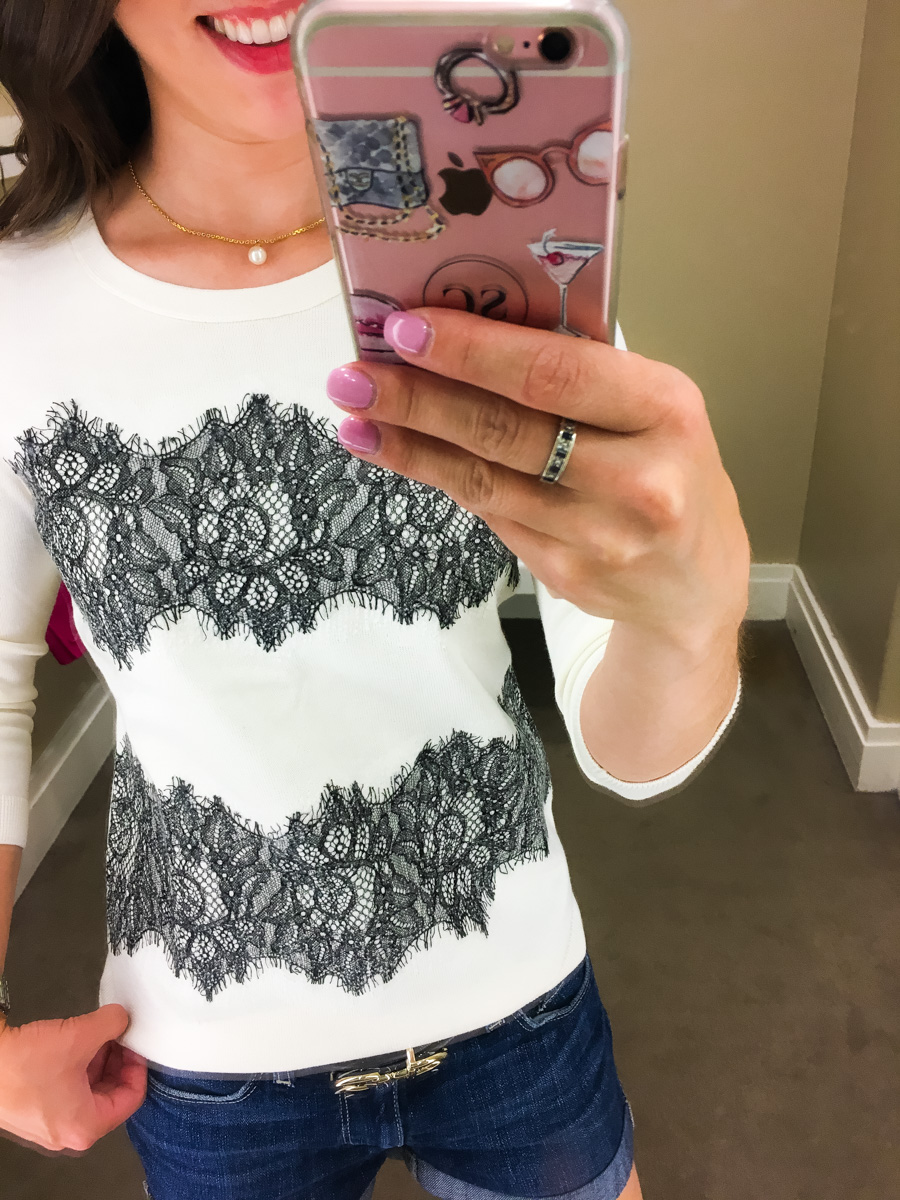 Outfit: Plaid Ruffle Trench Coat 2P (would need a 0P) 
Thoughts: This trench coat is updated for the season with a plaid design and ruffle detailing. I liked the new details and think it would be perfect for those shopping for a unique trench coat. As you can see it was a little big in the 2P but the 0P would likely fit well when tied shut.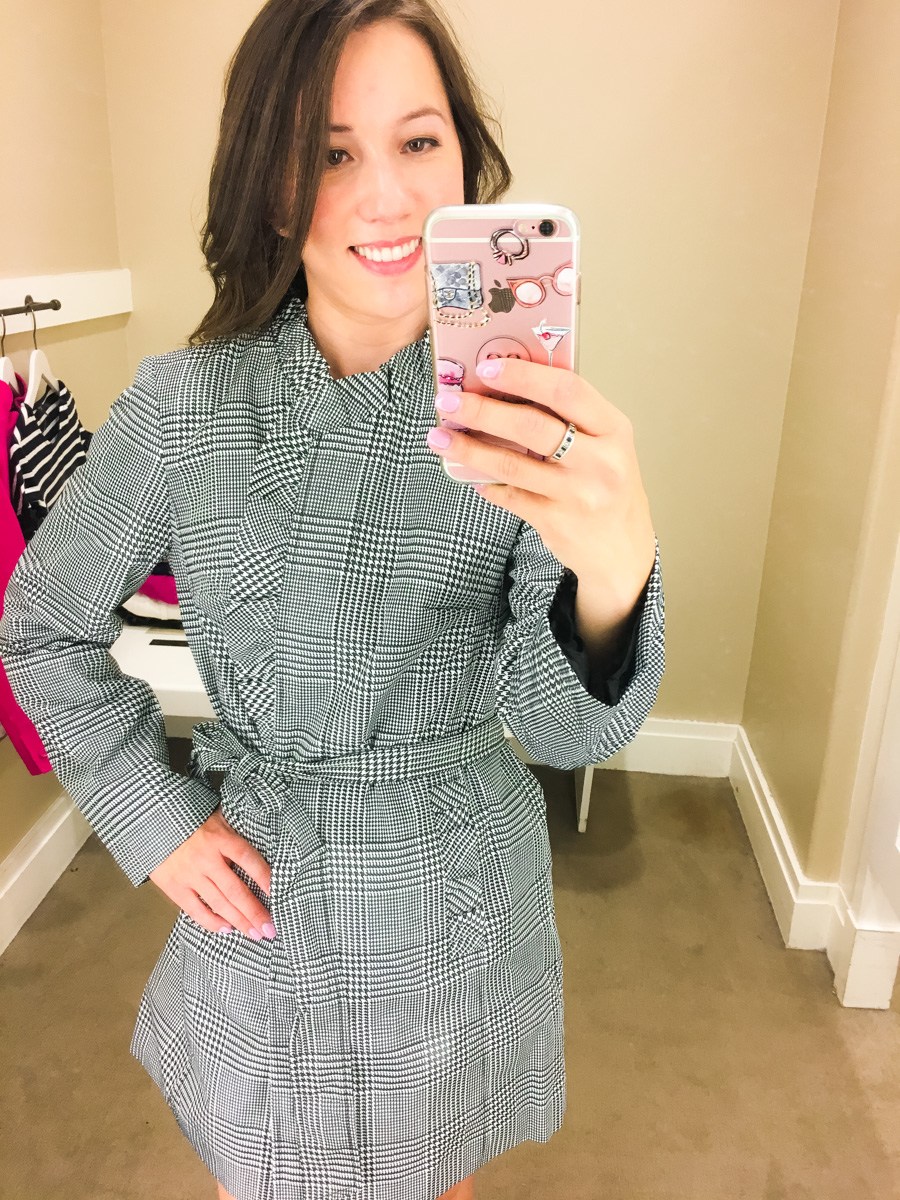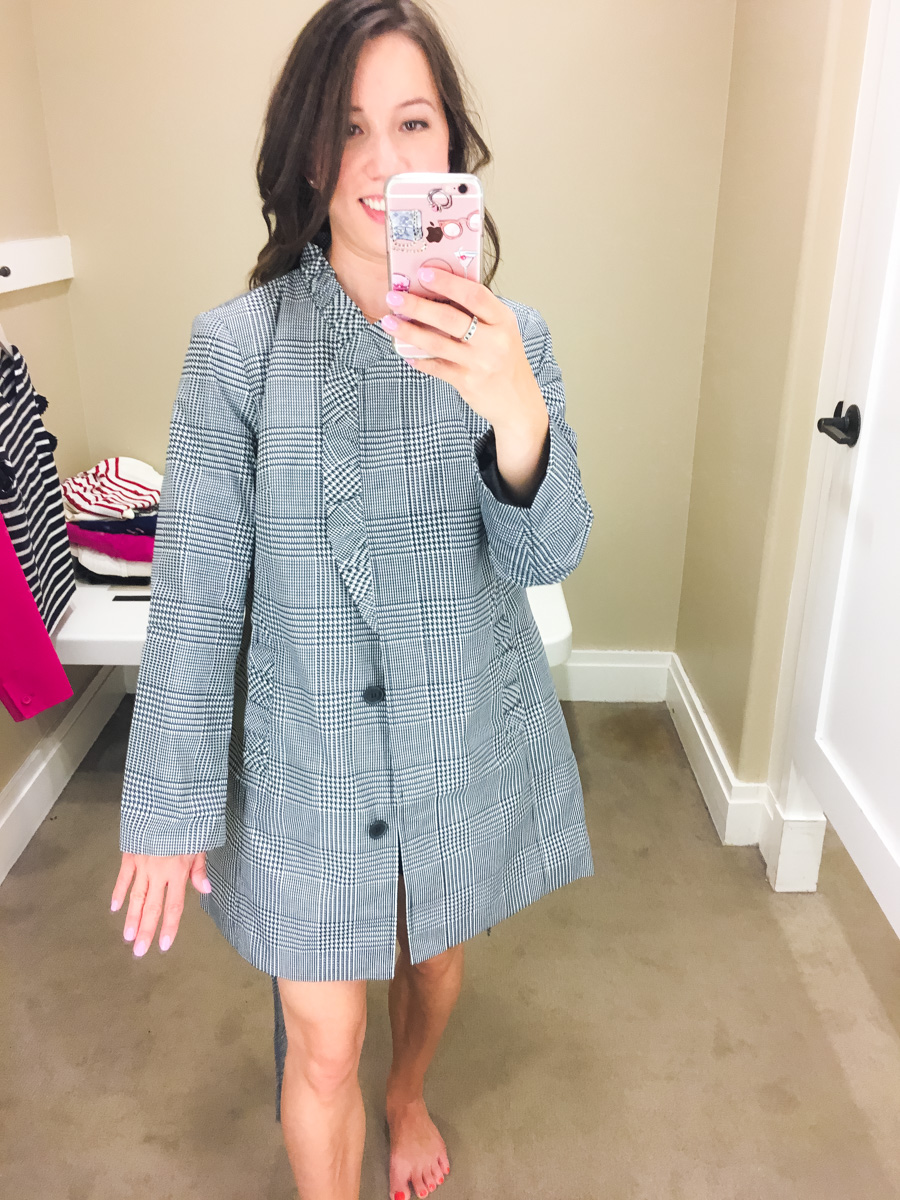 Outfit: Quilted Barn Vest Petite P
Thoughts: This classic quilted vest is perfect for fall and winter. It comes in 6 colors and I thought the ivory color was gorgeous. It does run a little big but may be great for layering on chilly days.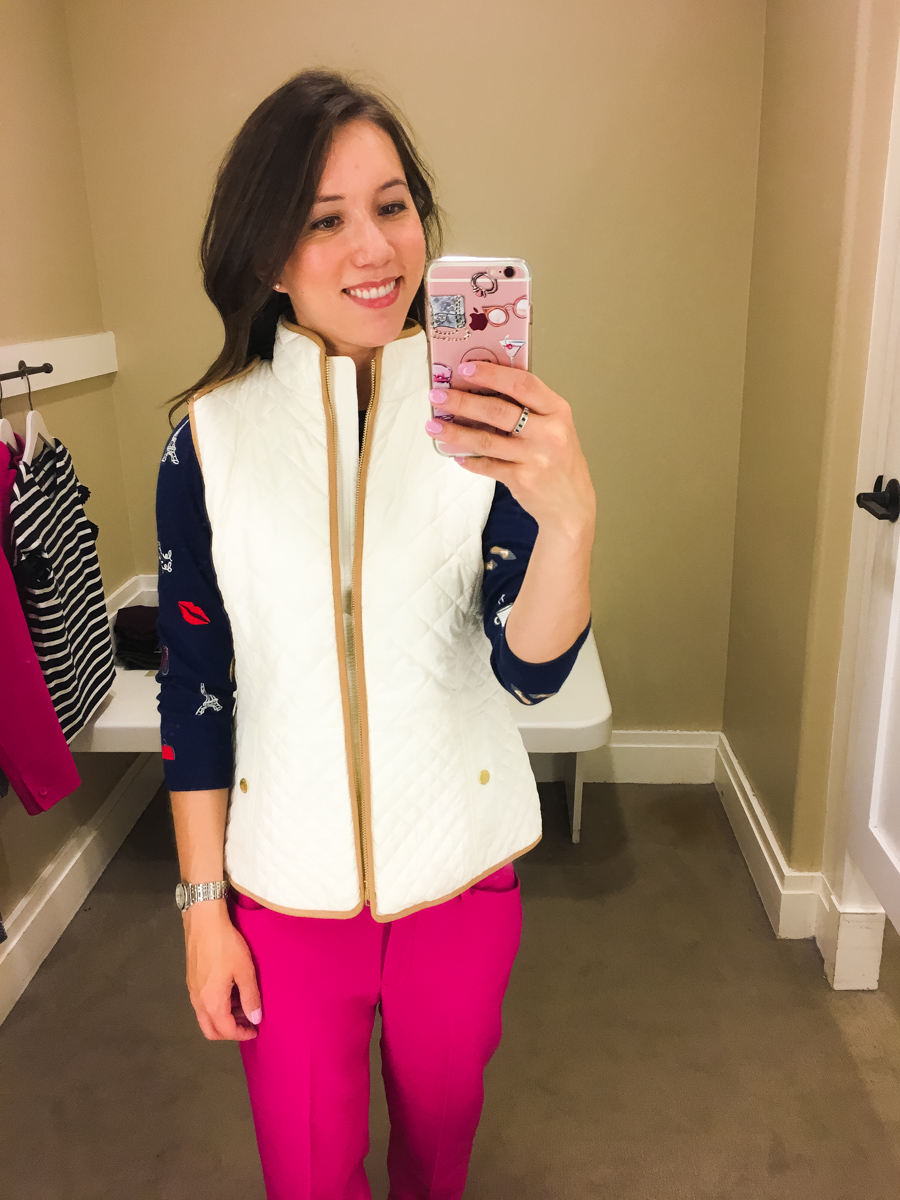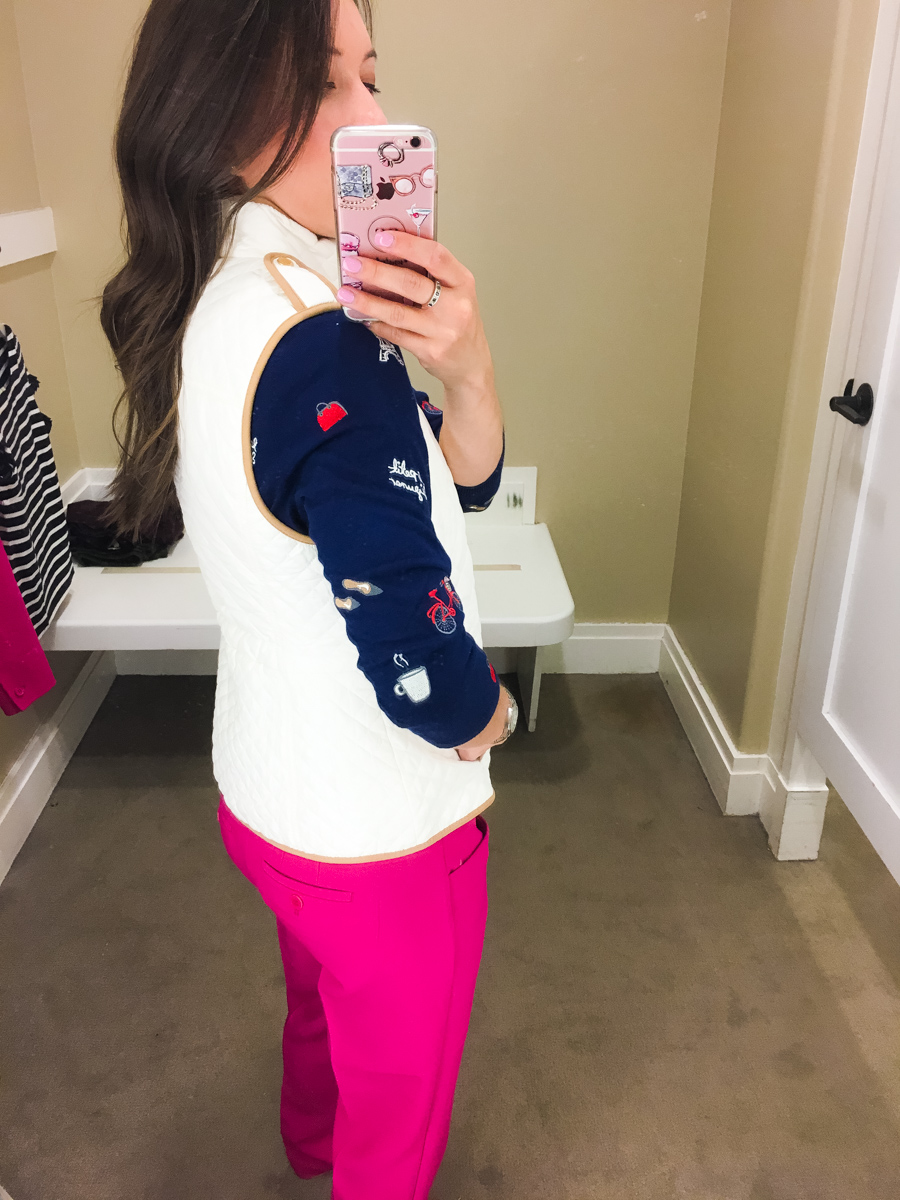 Outfit: Embroidered Paris Sweater Petite P 
Thoughts: This embroidered sweater is gorgeous. I love the Paris-themed fall collection at Talbots this season and this sweater is the perfect addition.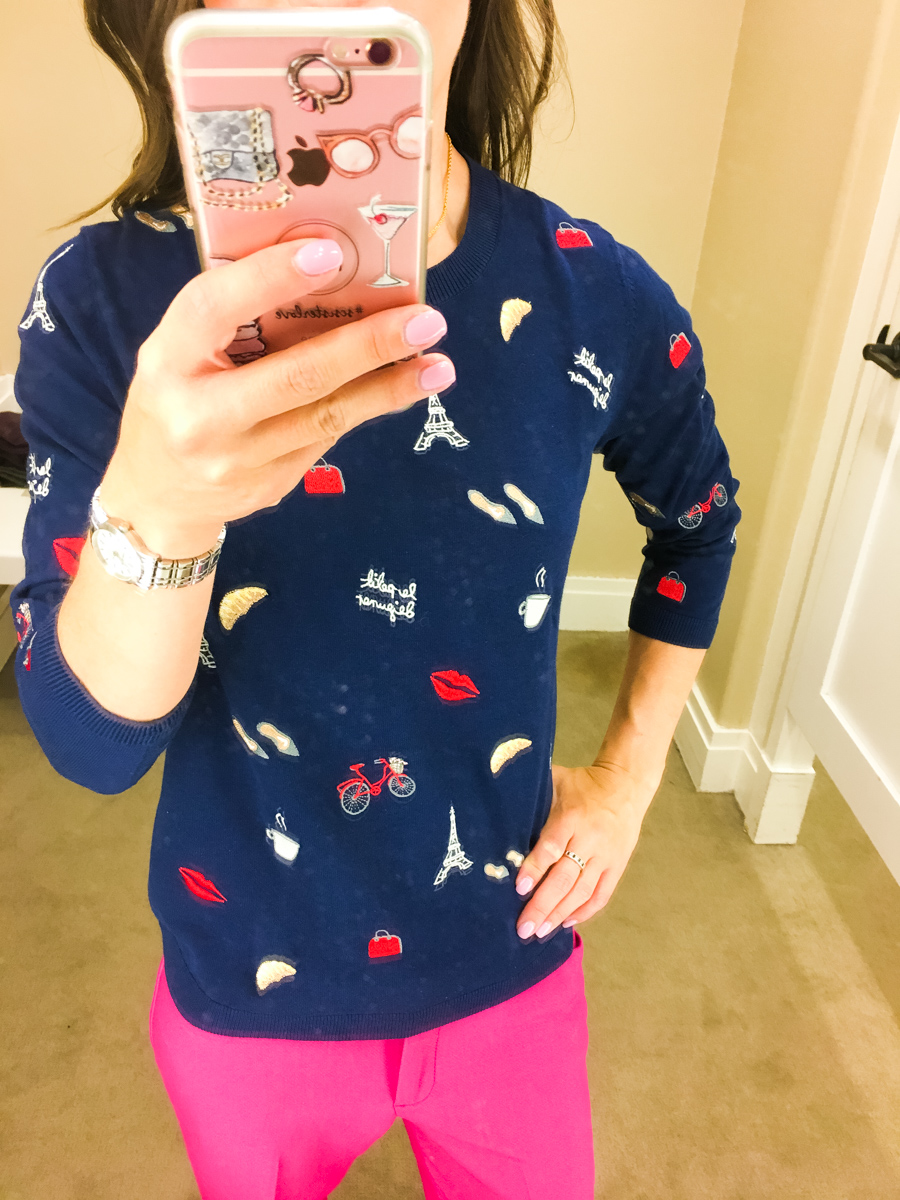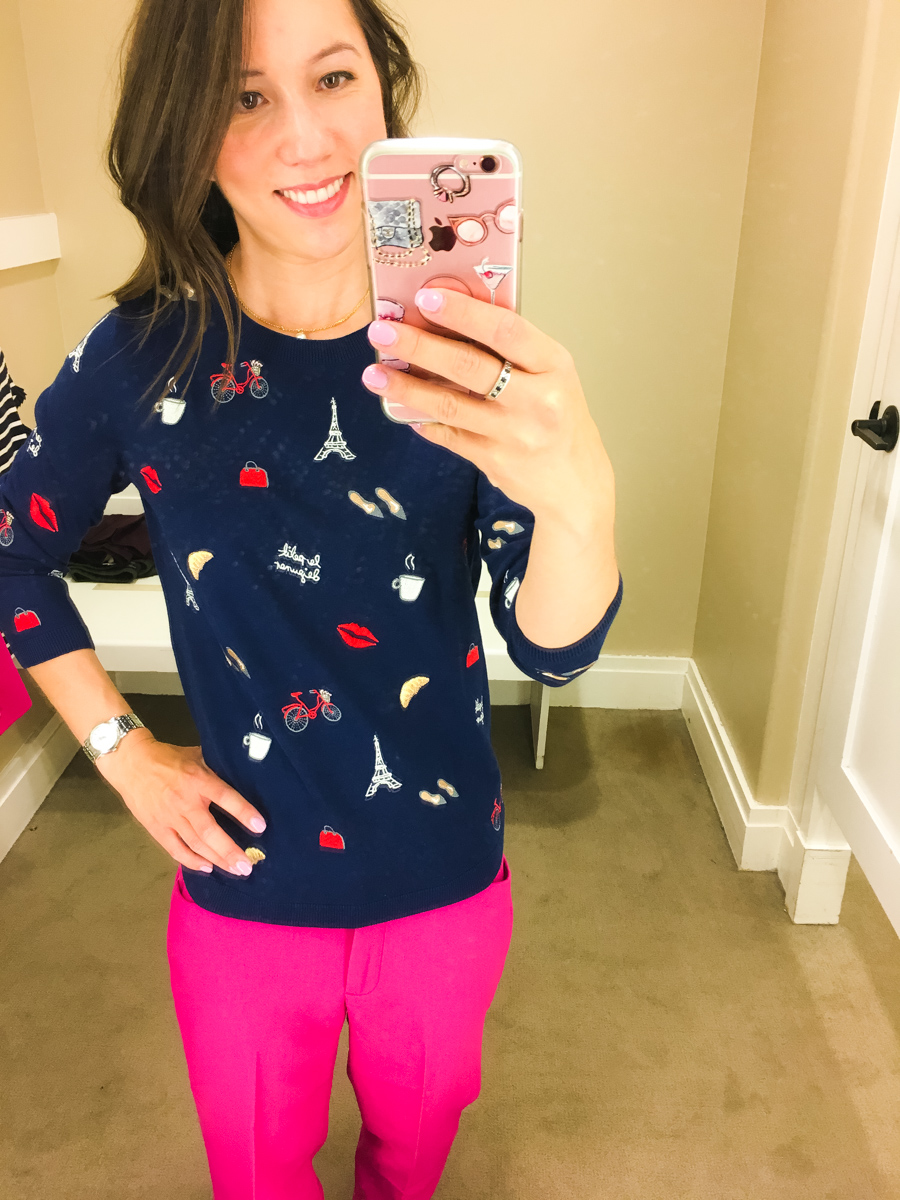 Outfit: Quilted Military Coat Petite P 
Outfit: The vibrant yellow color of this coat immediately caught my eye. For those in the market for a fall to winter coat, this one is highly recommended. The Petite P fit me pretty well and the for those who want a classic color, it also comes in Ivory, Navy or Red. It looks to be selling out fast so if this is an essential you need in your wardrobe, pick it up fast!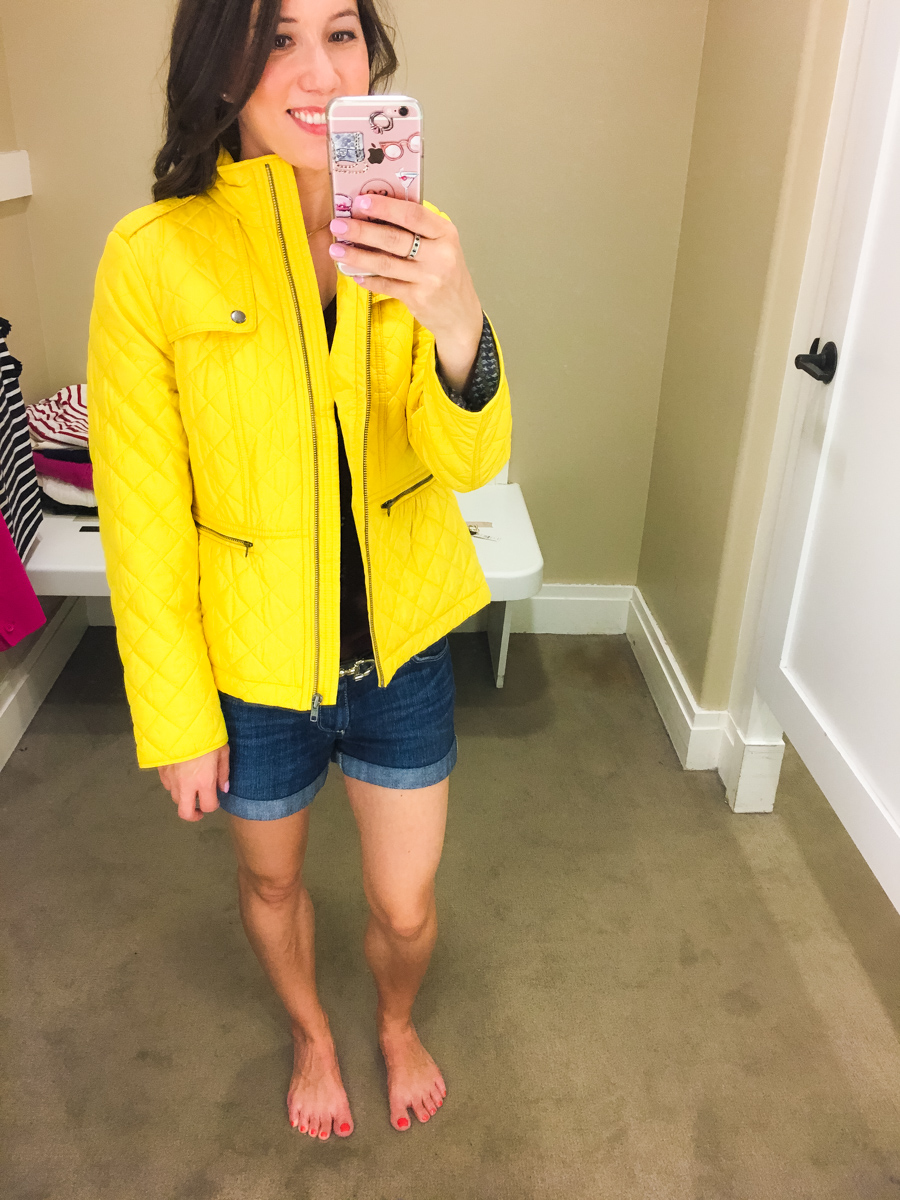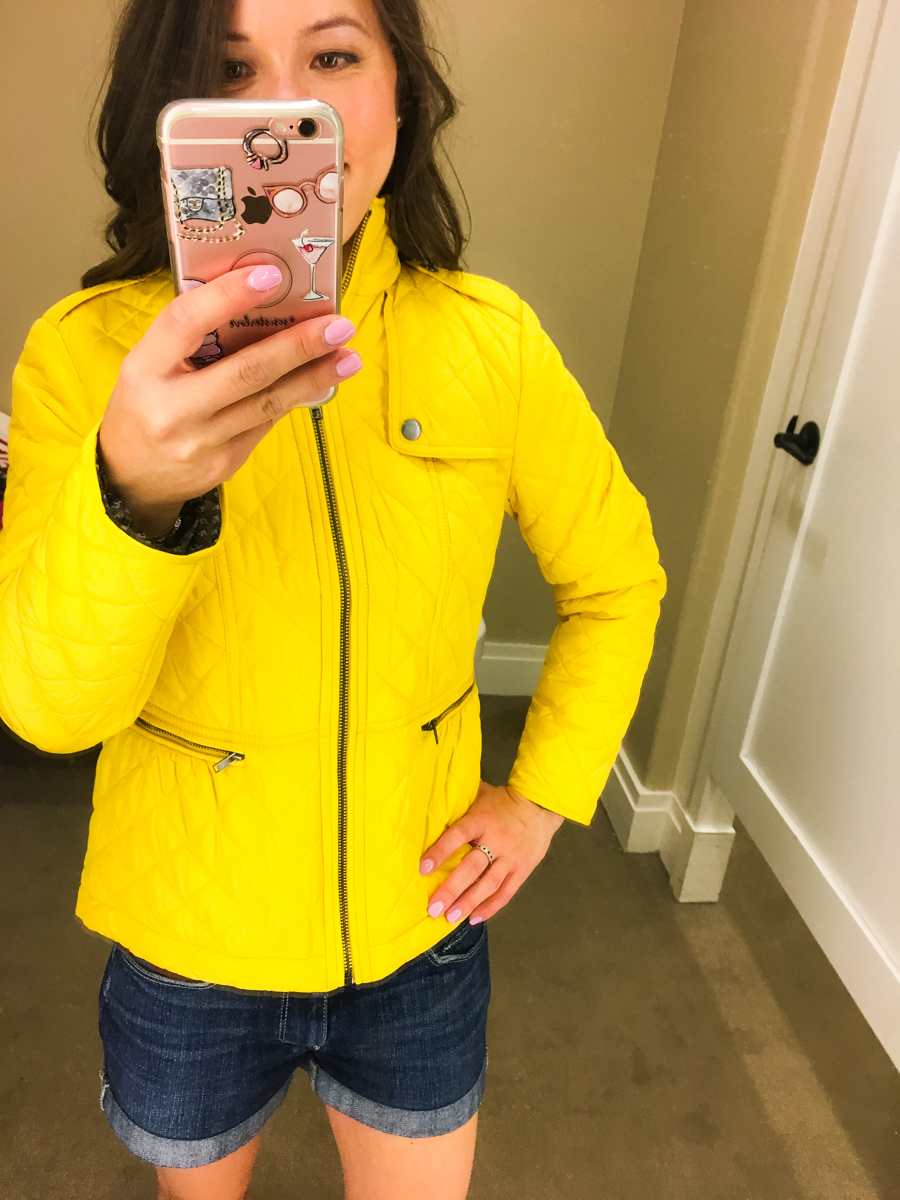 Outfit: Quilted Zip Front Vest Petite P 
Thoughts: This vest is for lounging and it was very comfortable. I would say it runs a little big though and I didn't like the length on my petite frame. I would recommend it for others and consider sizing down.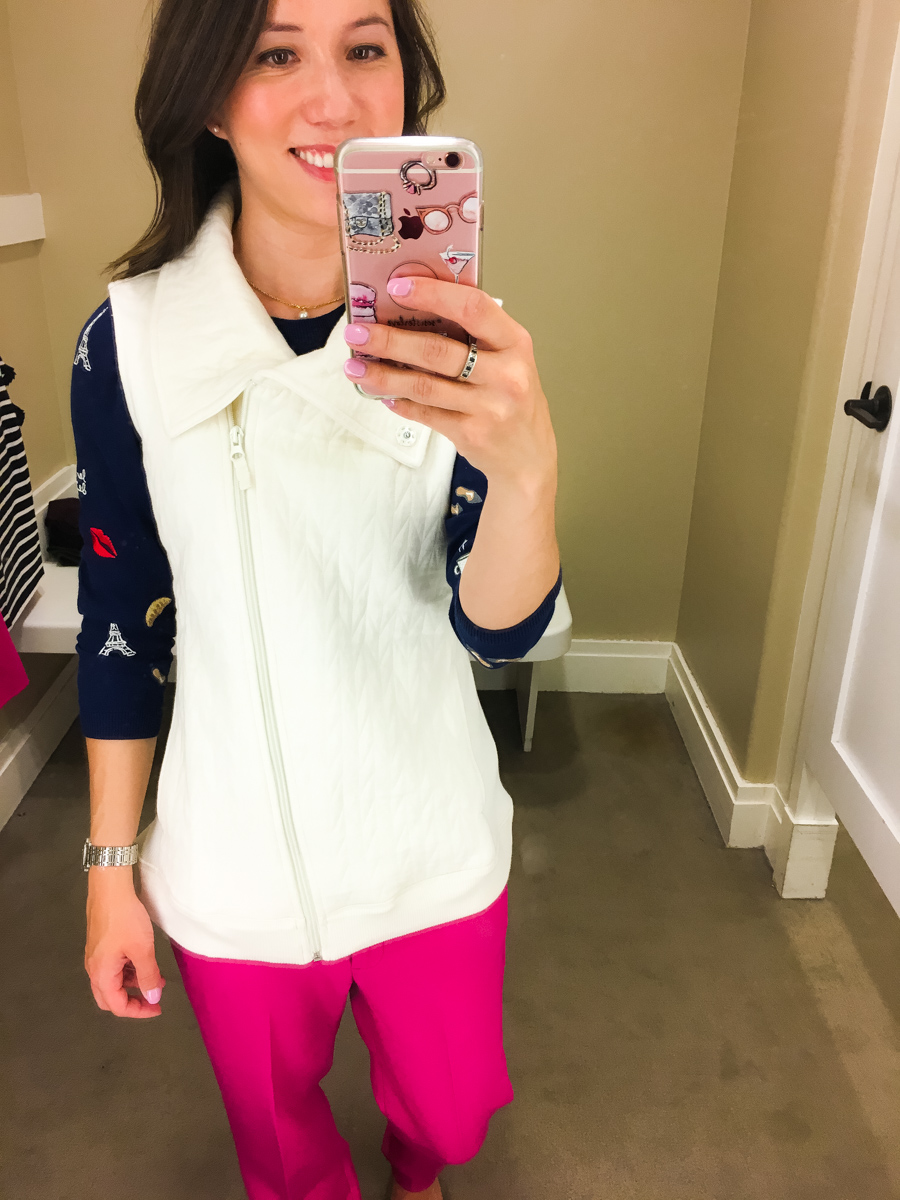 Outfit: Lace Sheath Dress Petite P 
Thoughts: The color of this dress drew me towards it. I loved the lace detailing but unfortunately it ran very large and did not fit properly. In the photos I am holding extra fabric behind my back. If you really LOVE it, I would consider tailoring it. If you are a regular size, I would size-down in this piece.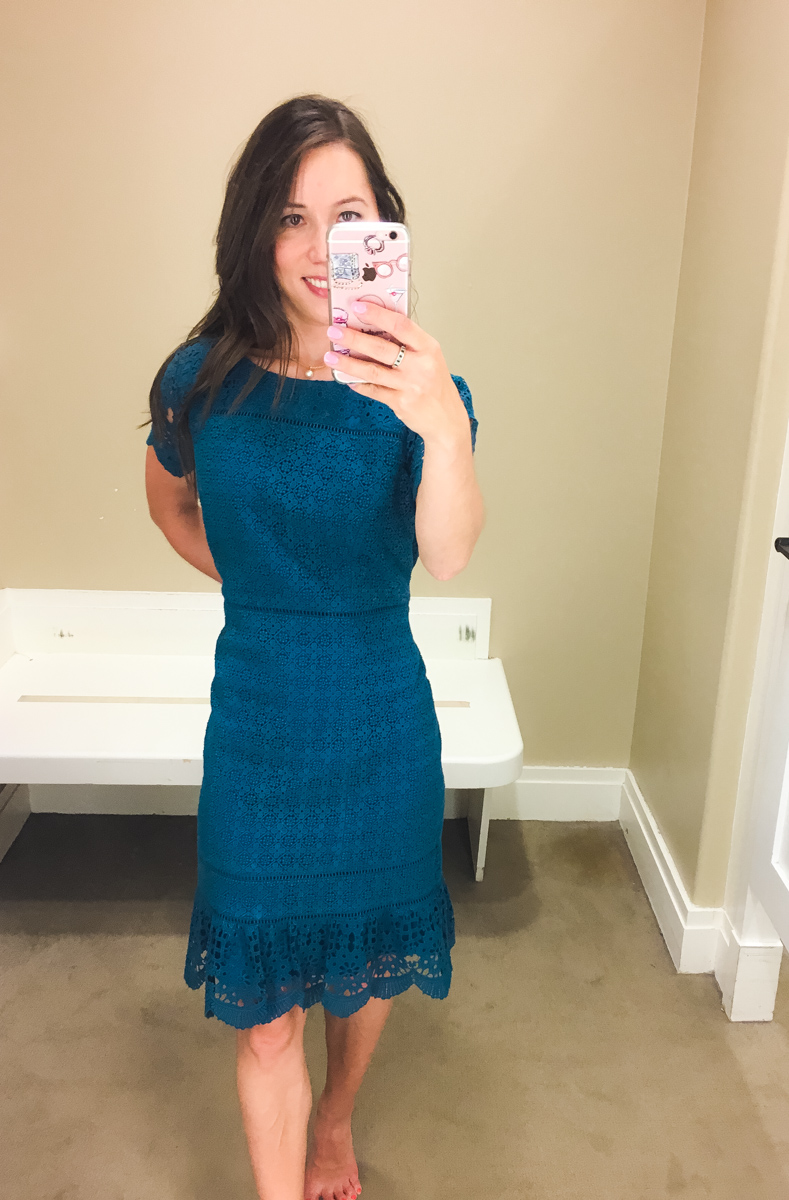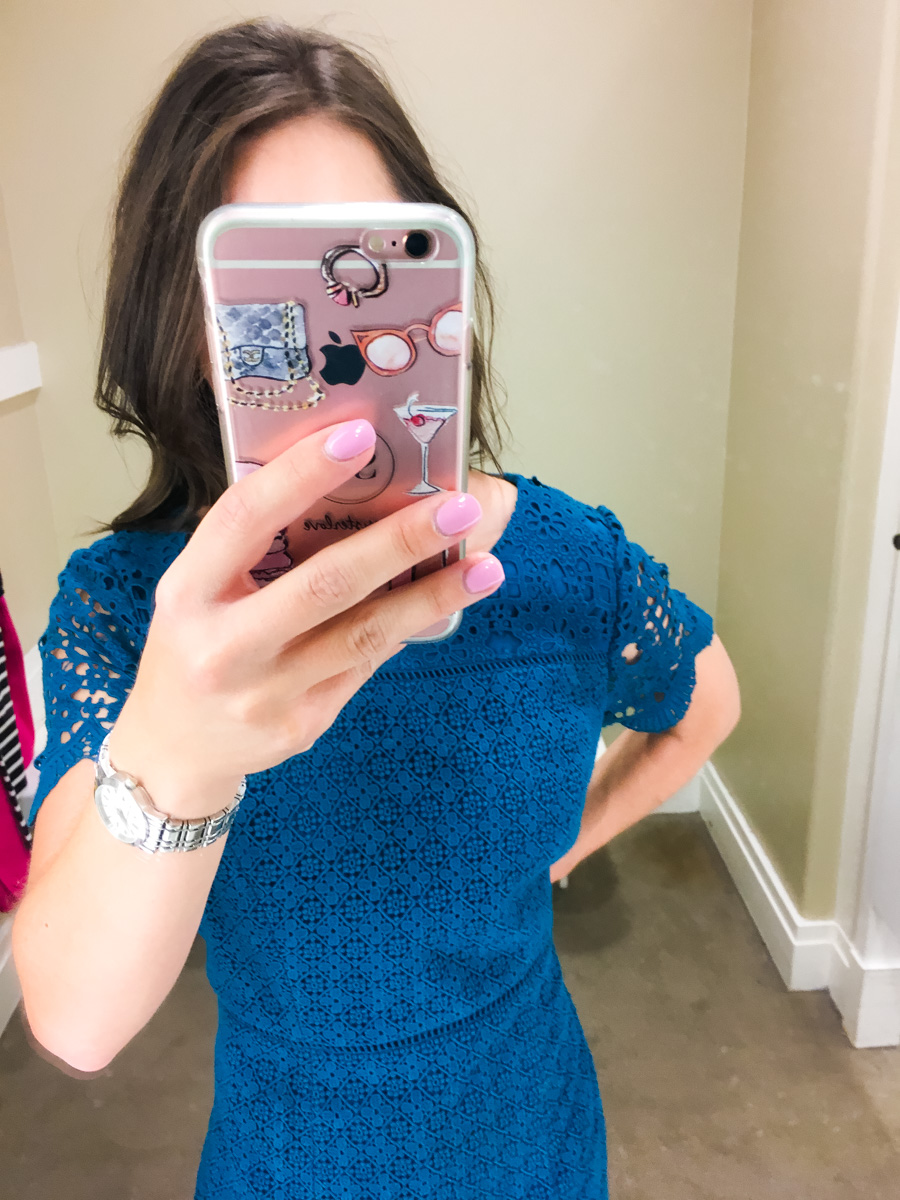 Outfit: Bows and Striped Sweater Petite P 
Thoughts: This bow and striped sweater is so pretty! I loved how soft the fabric was and how it could be worn long or tucked up for a shorter length.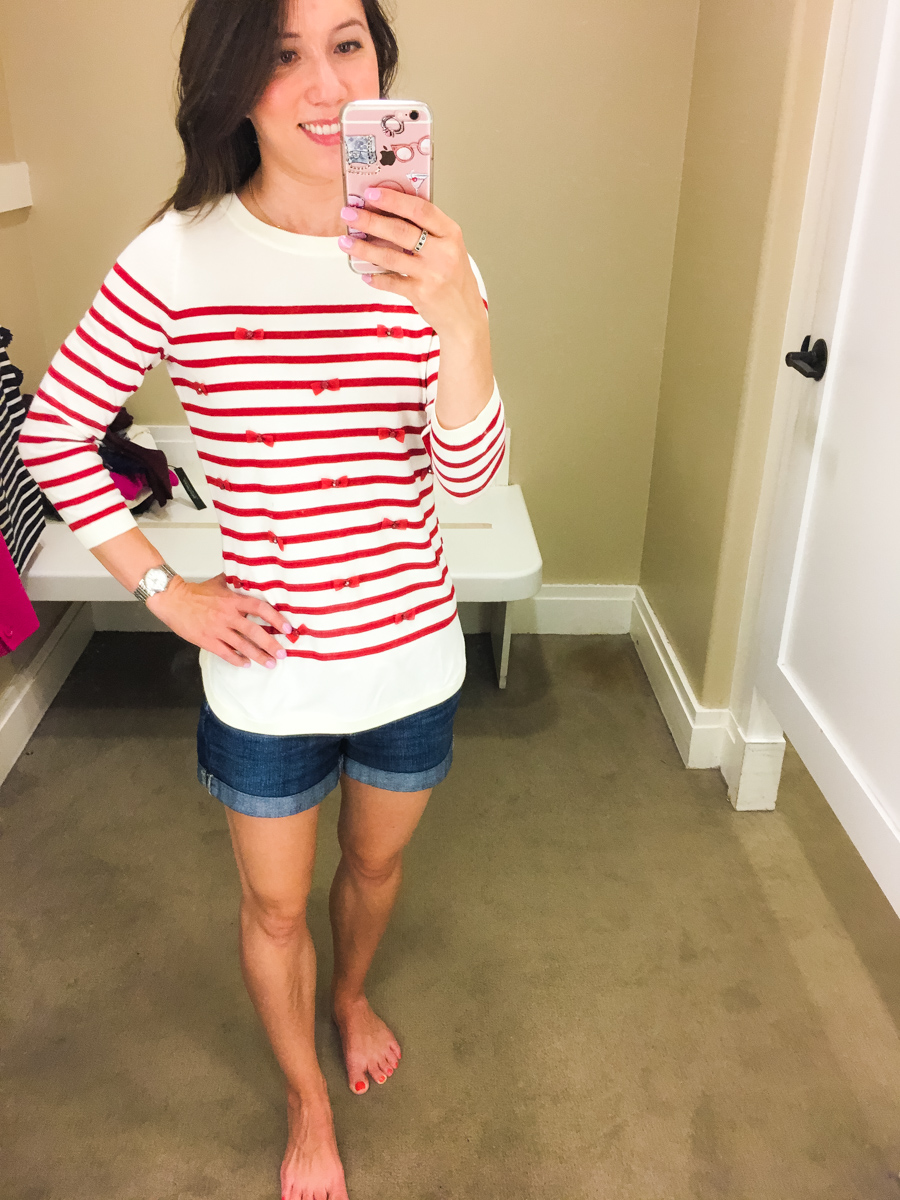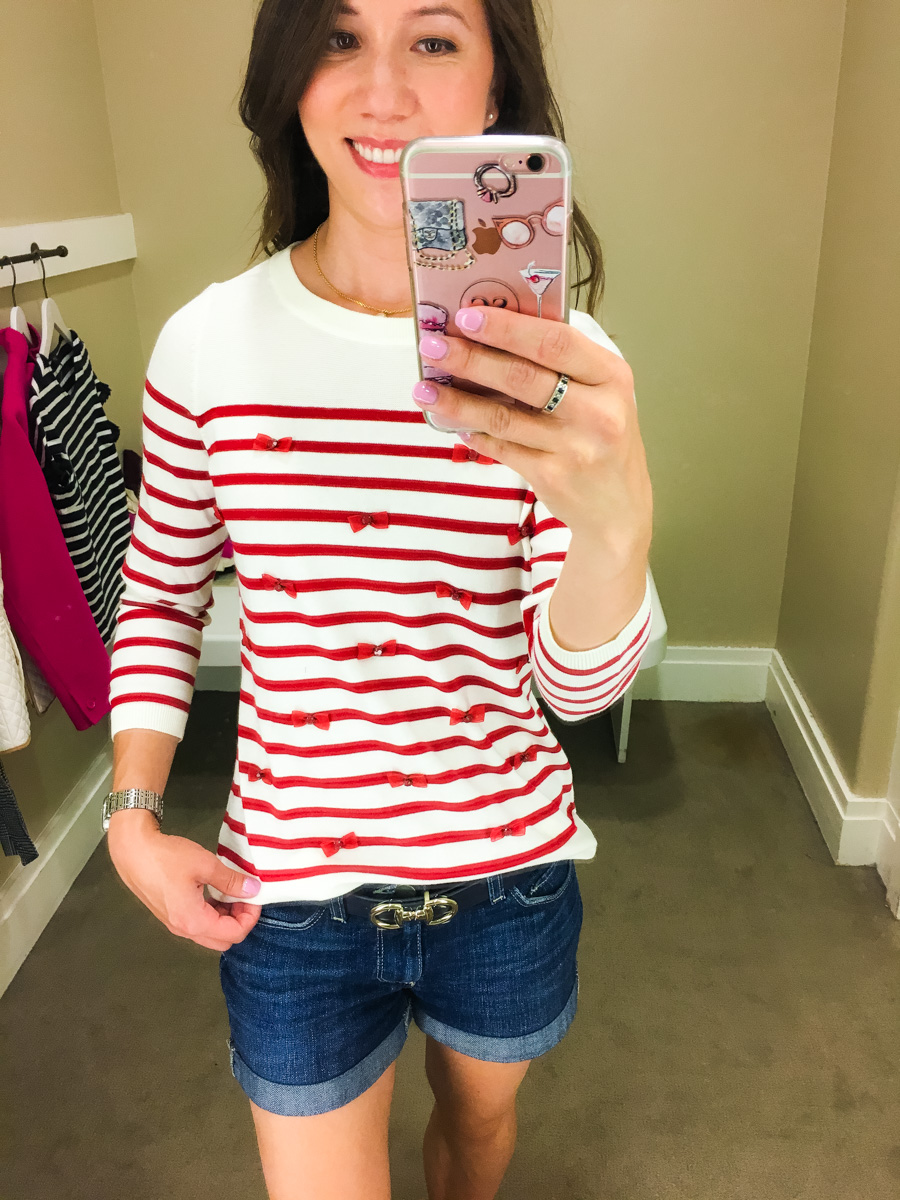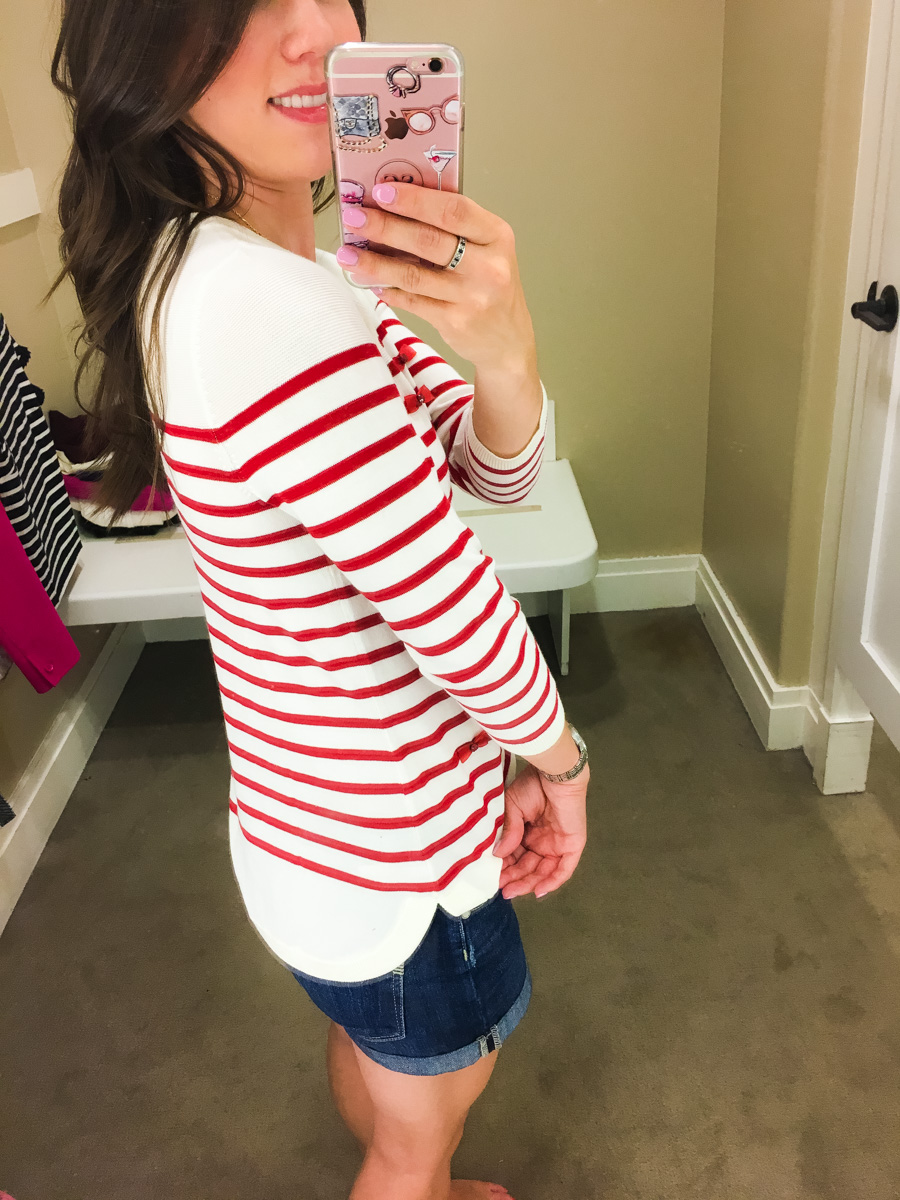 Finally, I can't leave without mentioning my favorite reversible belt again. 
This is size XS and compares the previous seasons (mine is from 2015) to this year's new gold-buckle design. Read my full blog post review here.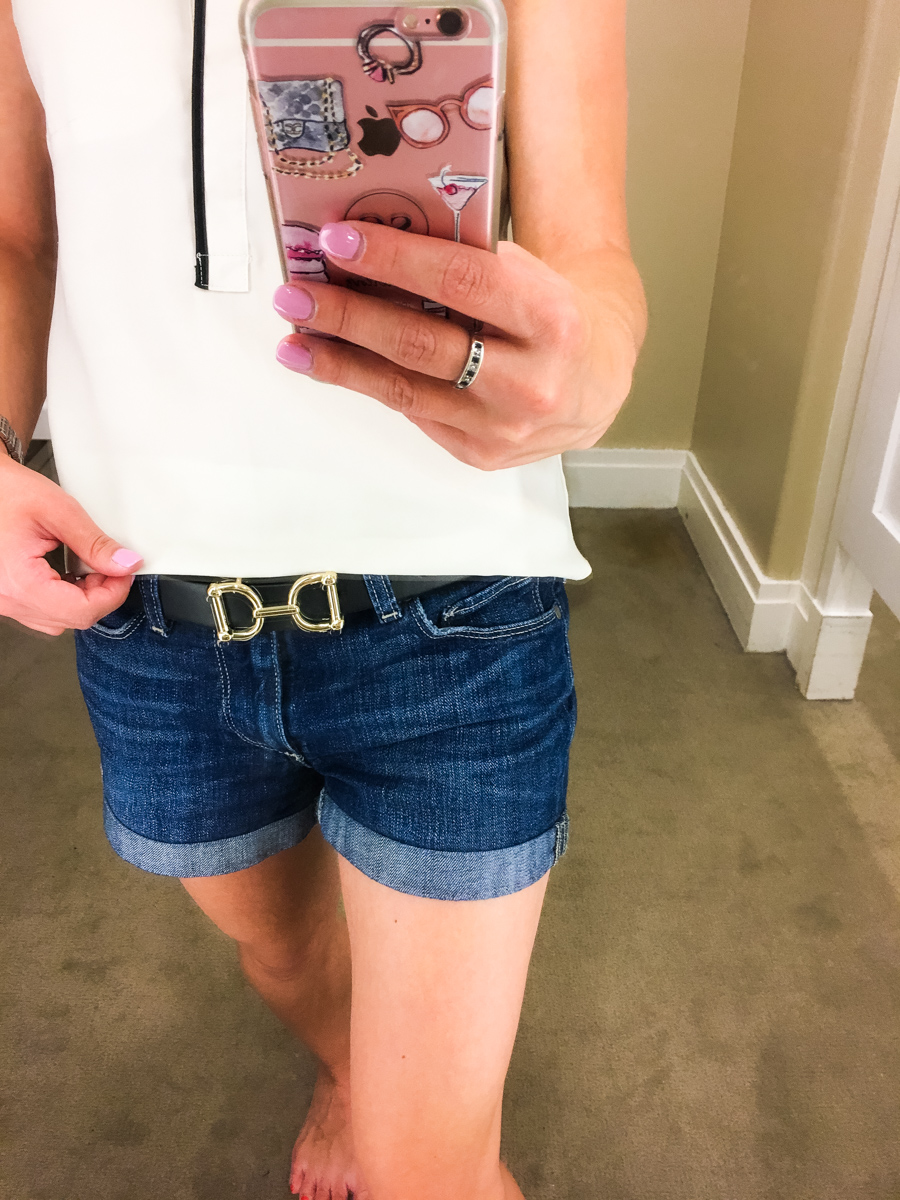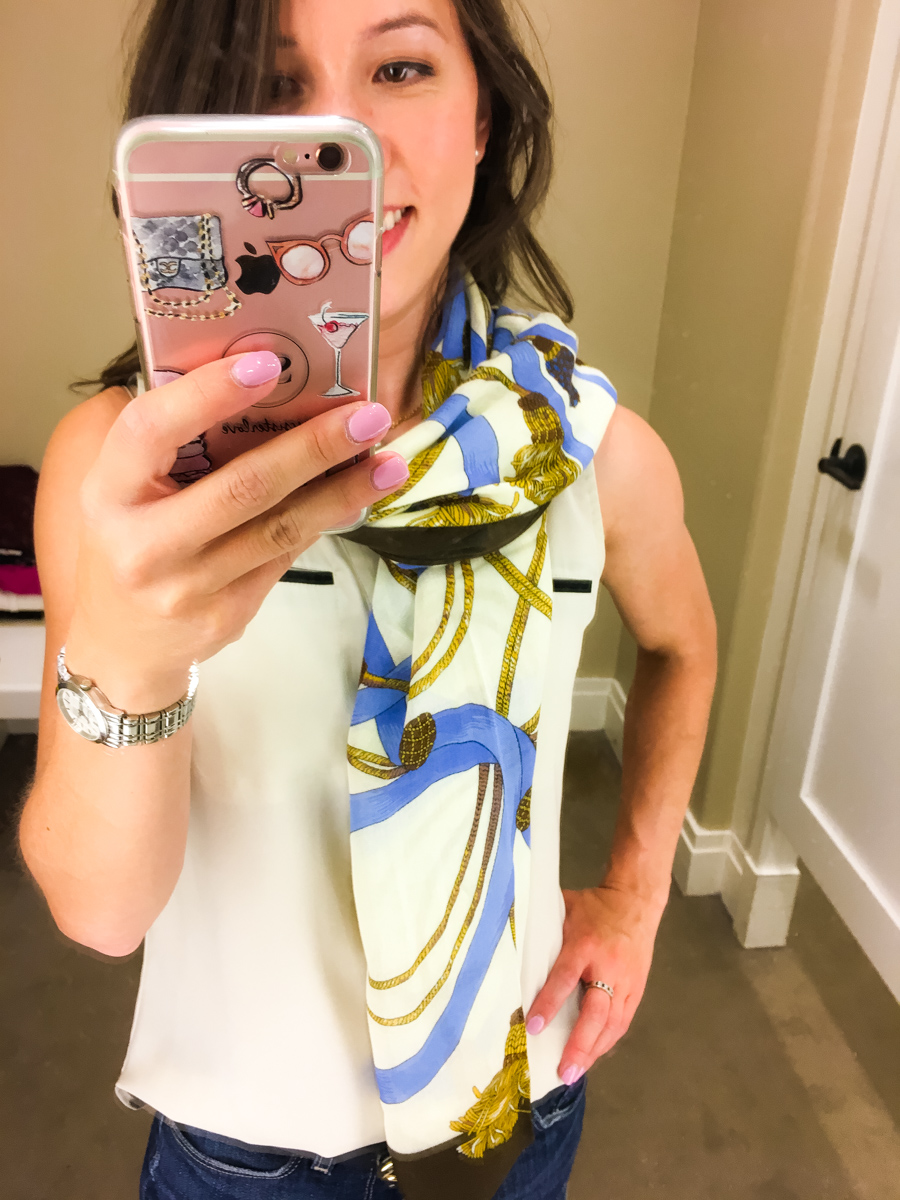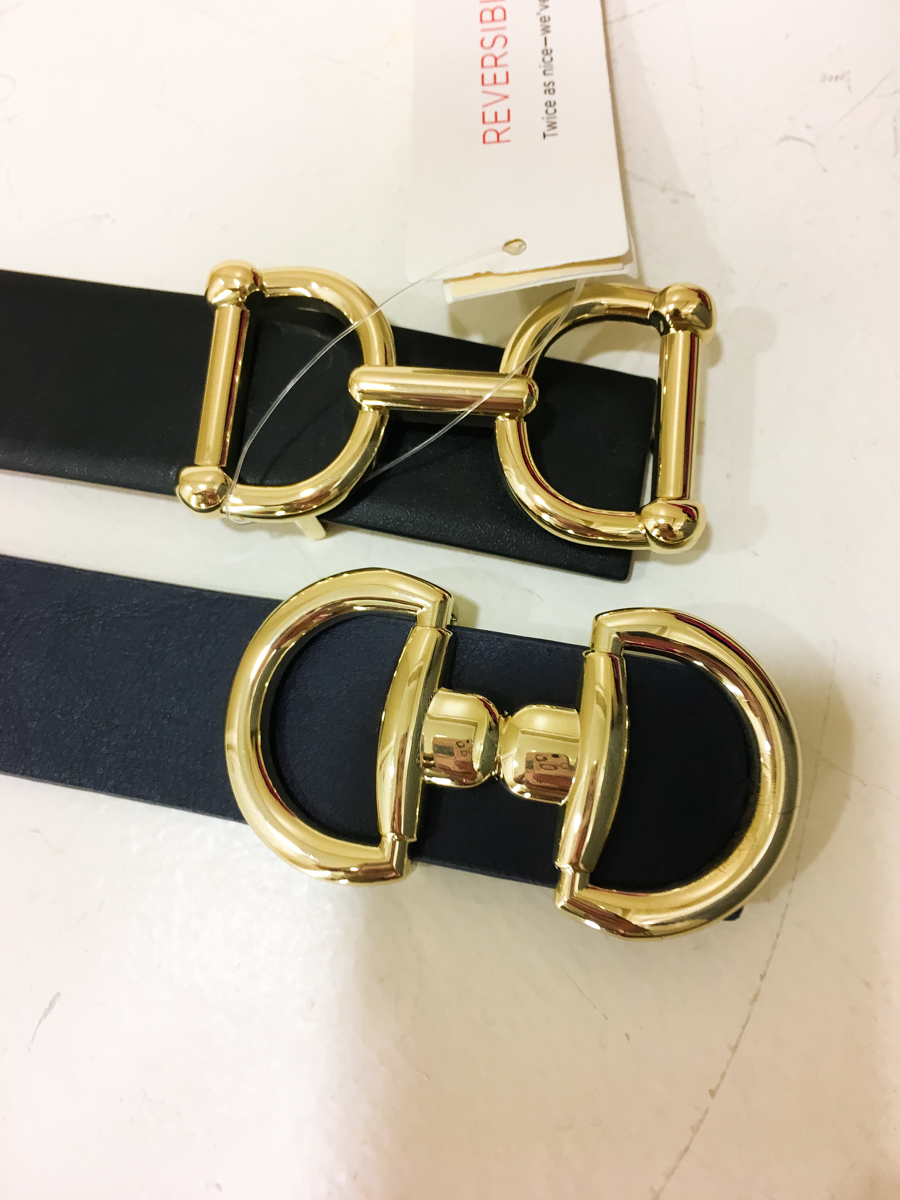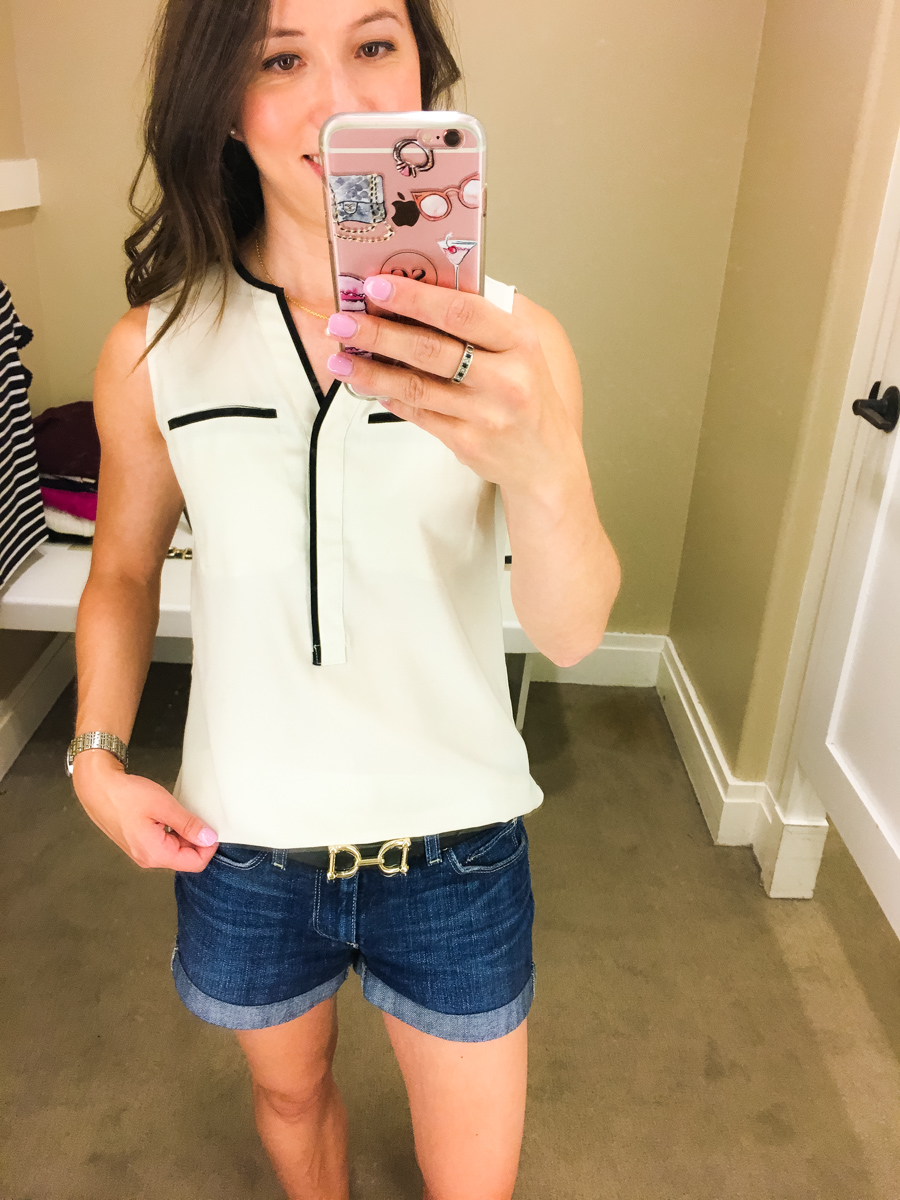 Lastly, I liked this Chanel inspired tweed blazer (Tweed Jacket) online but couldn't find it locally in stores to try on. It comes in a blush pink or ivory color.
What items are on your capsule wardrobe list for fall? 
More fits are always on my Instagram Stories or YouTube channel as well!
Sign up to get my 20-Piece Capsule Wardrobe Starter Kit + Shopping List (it's free!)