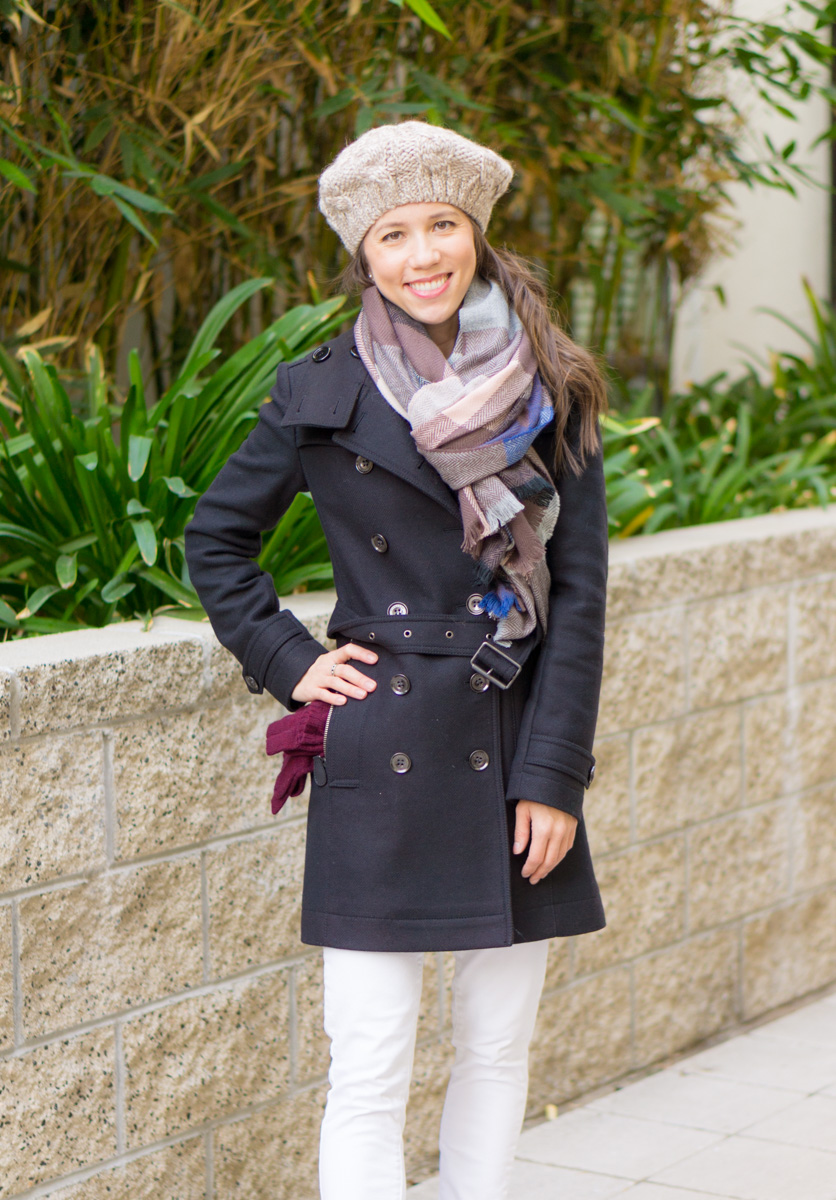 How to Style Winter Scarves + 9 Affordable Scarf Options
With winter here and spring just around the corner, scarves are in high-demand! I have a few different scarves I LOVE wearing that easily transition from season-to-season. Today, I'll highlight how to style winter scarves with a few lightweight ones as well for the spring transition. Stay tuned at the end of the post for 9 affordable scarf options I recommend!
Note: This post may contain affiliate links; full disclosures HERE. This means, purchasing an item through one of my links may earn me a small commission without affecting your own purchase. Thank you for supporting Petite Style Script & helping it continue as an educational resource. 
Shop the Post (click image): 

Lightweight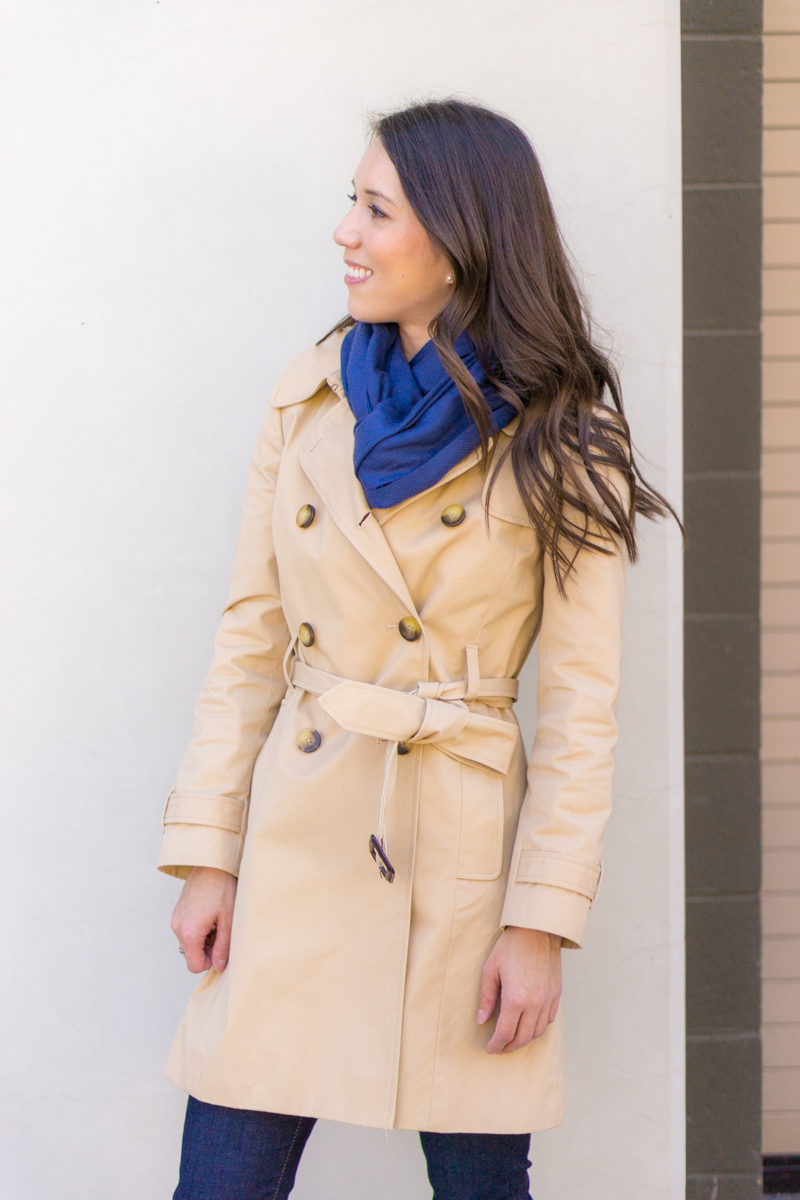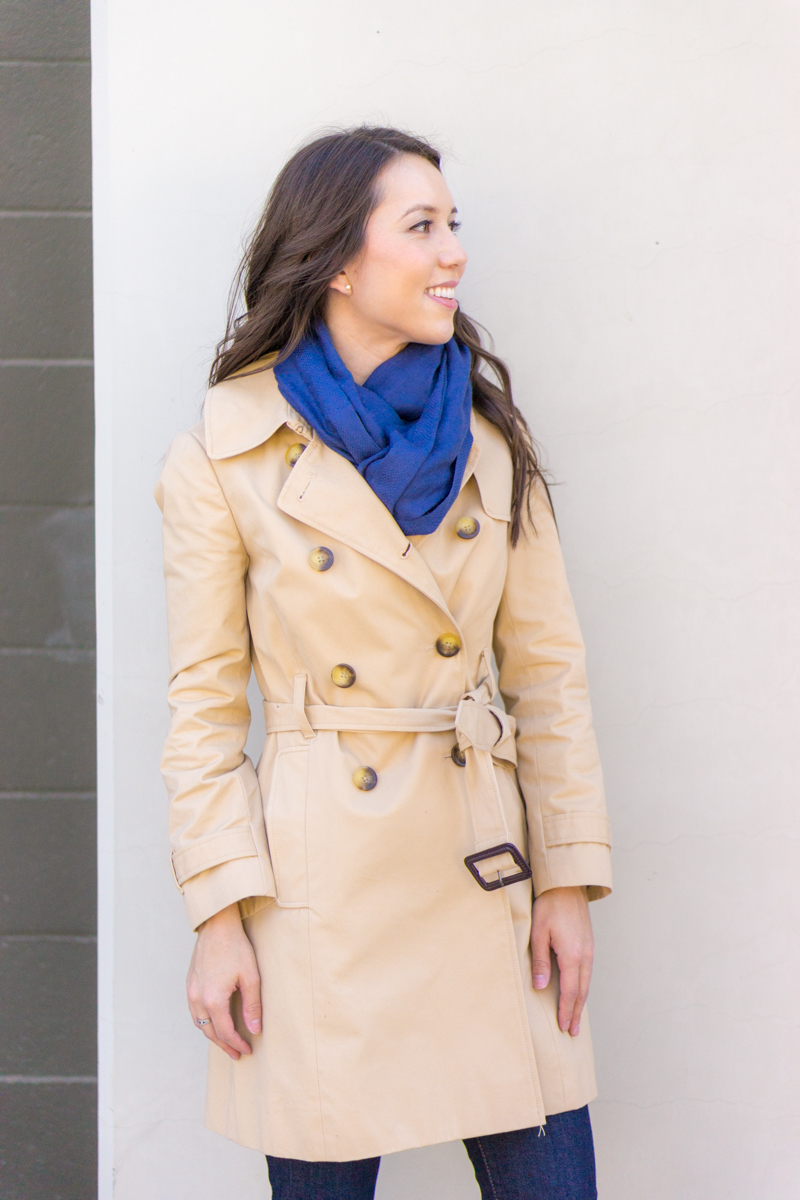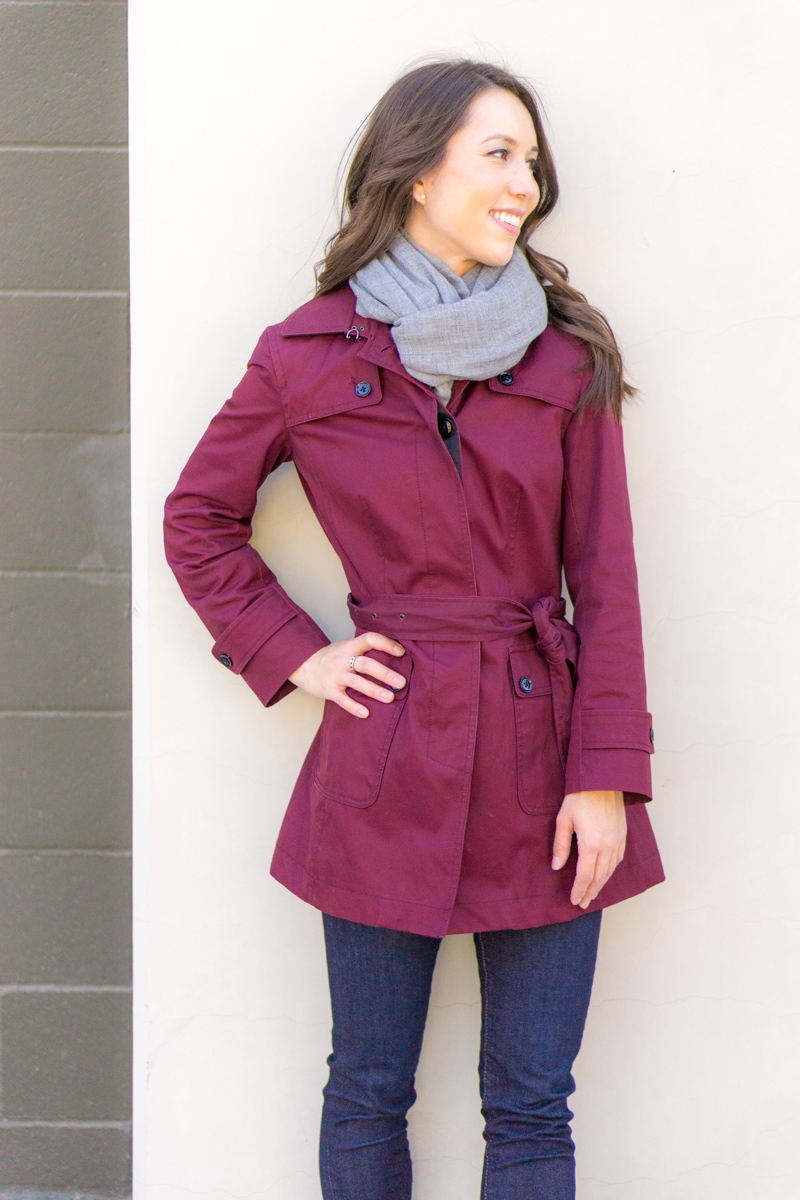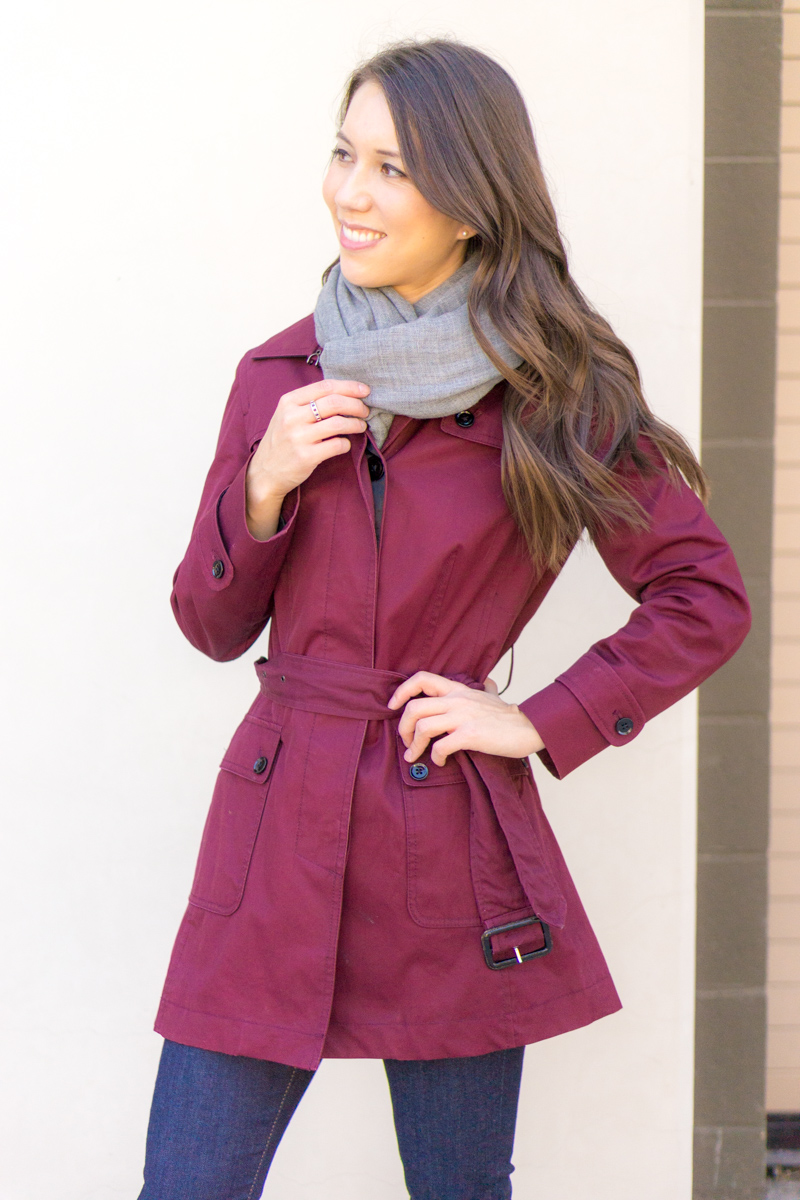 Use a lightweight scarf in warmer winter climates. These come in a variety of fabric options and my favorite one is here at Nordstrom.
Style Tip: Lightweight scarf + Dress + Winter Weather – wear this lightweight scarf with a classic trench coat or wool coat to a special-occasion event then take the lightweight scarf and use it as a wrap to keep you warm in a stylish dress.
More outfit details on this blog post
Infinity Scarf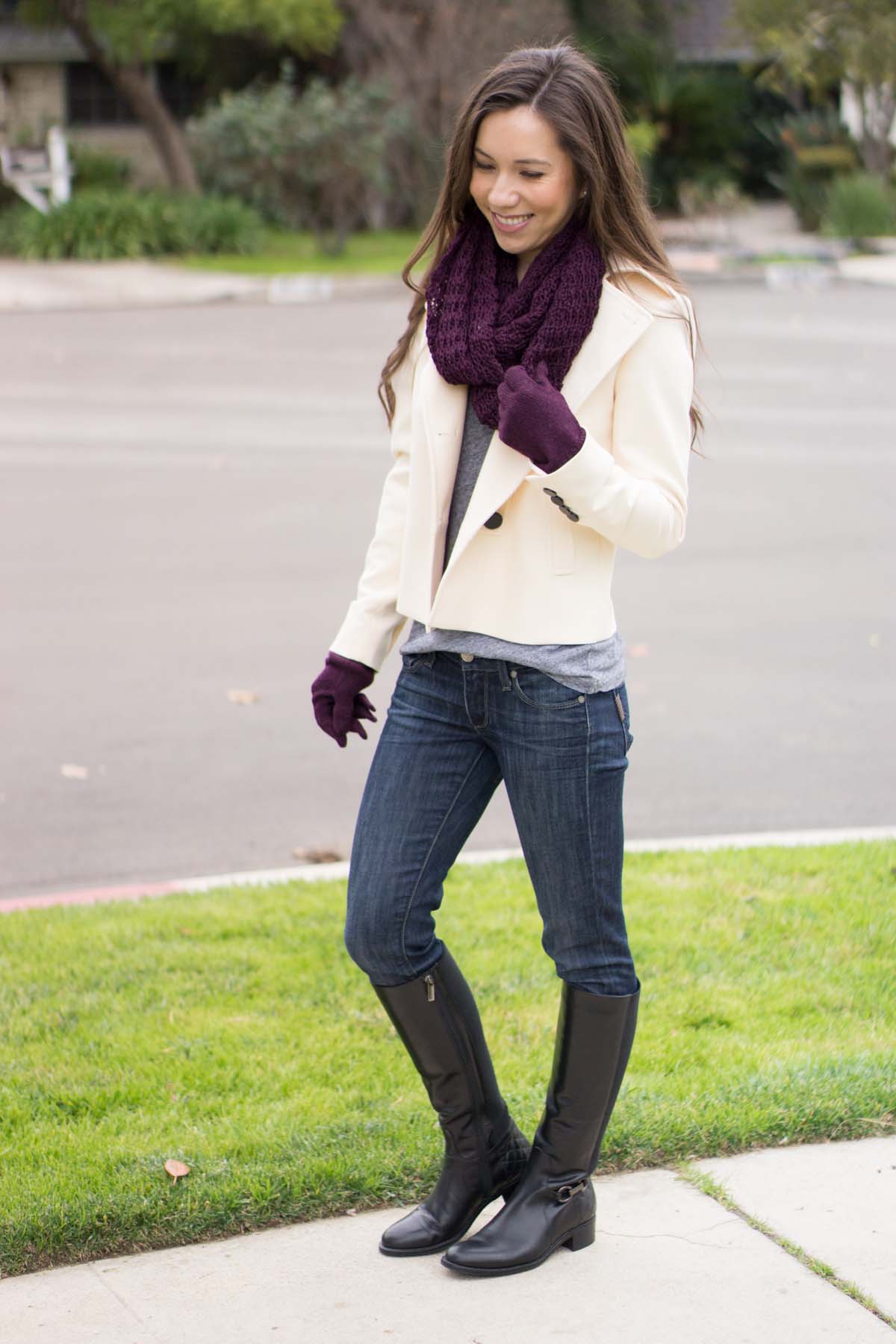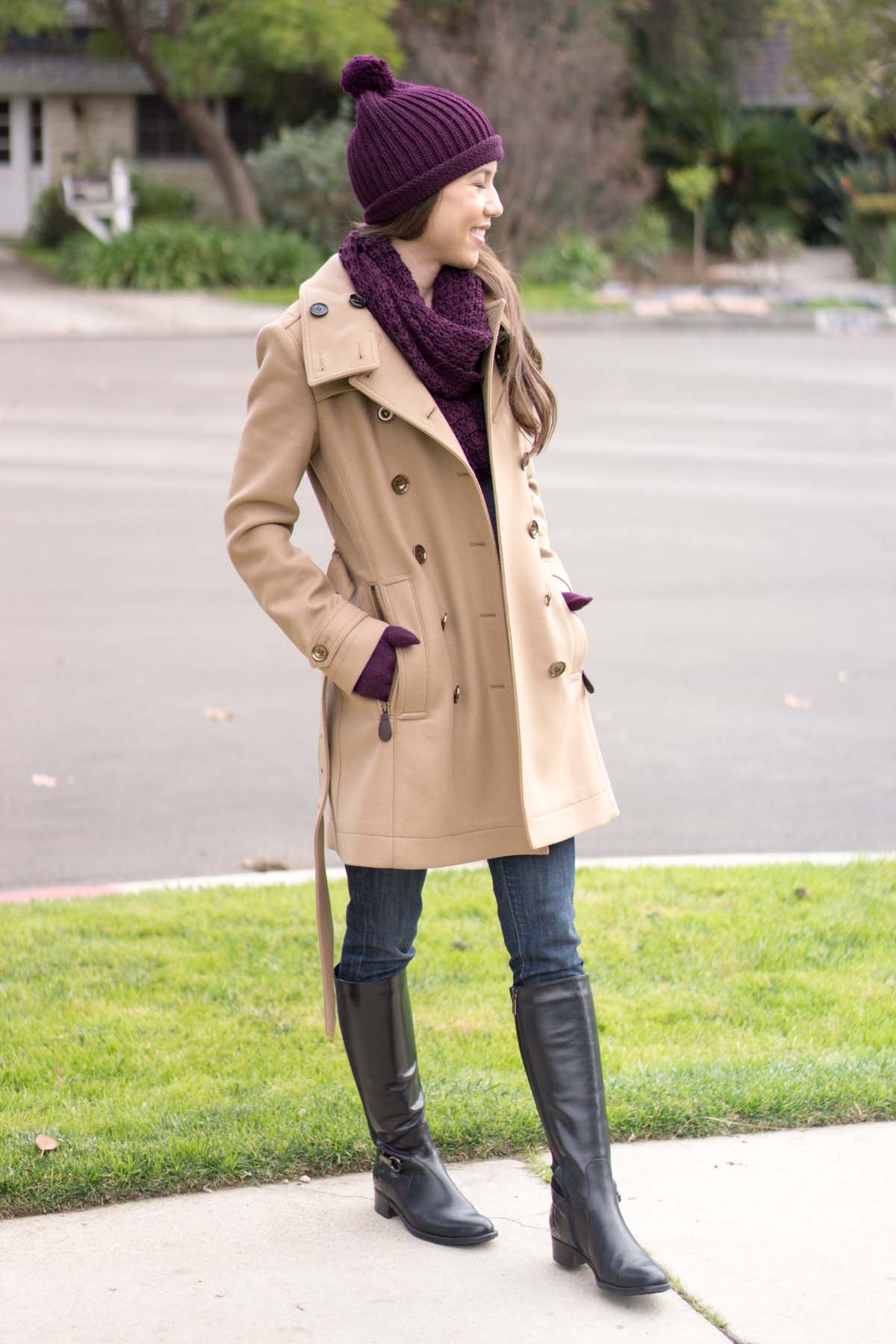 Infinity scarves are easy to style many different ways. I love adding a fall-inspired hue to an infinity scarf and transitioning it into spring weather
Style Tip: See how I styled this one 3 ways in this blog post.
Outfit: Baby Alpaca Waffle Knit Hat Wine c/o + Baby Alpaca Tech Gloves Wine c/o + Baby Alpaca Waffle Knit Infinity Scarf Wine c/o + Ann Taylor Jacket Size 00P + Madewell Tee XXS + Paige Jeans Size 23 + Aquatalia Boots Size 6 + full blog post
Blanket Scarf
There are SO many ways to style a blanket scarf. Here are a few of my favorites with coordinating photos: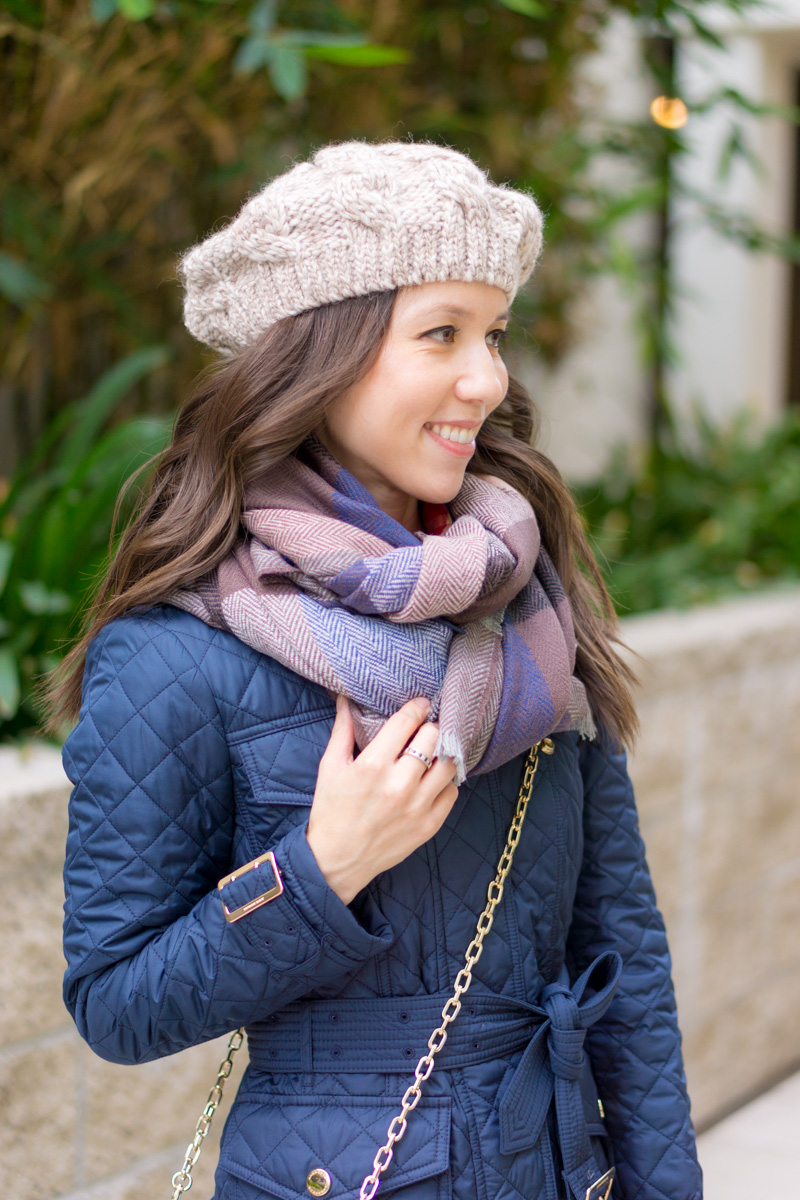 Looped twice around: knot the ends together after once around and tuck in the ends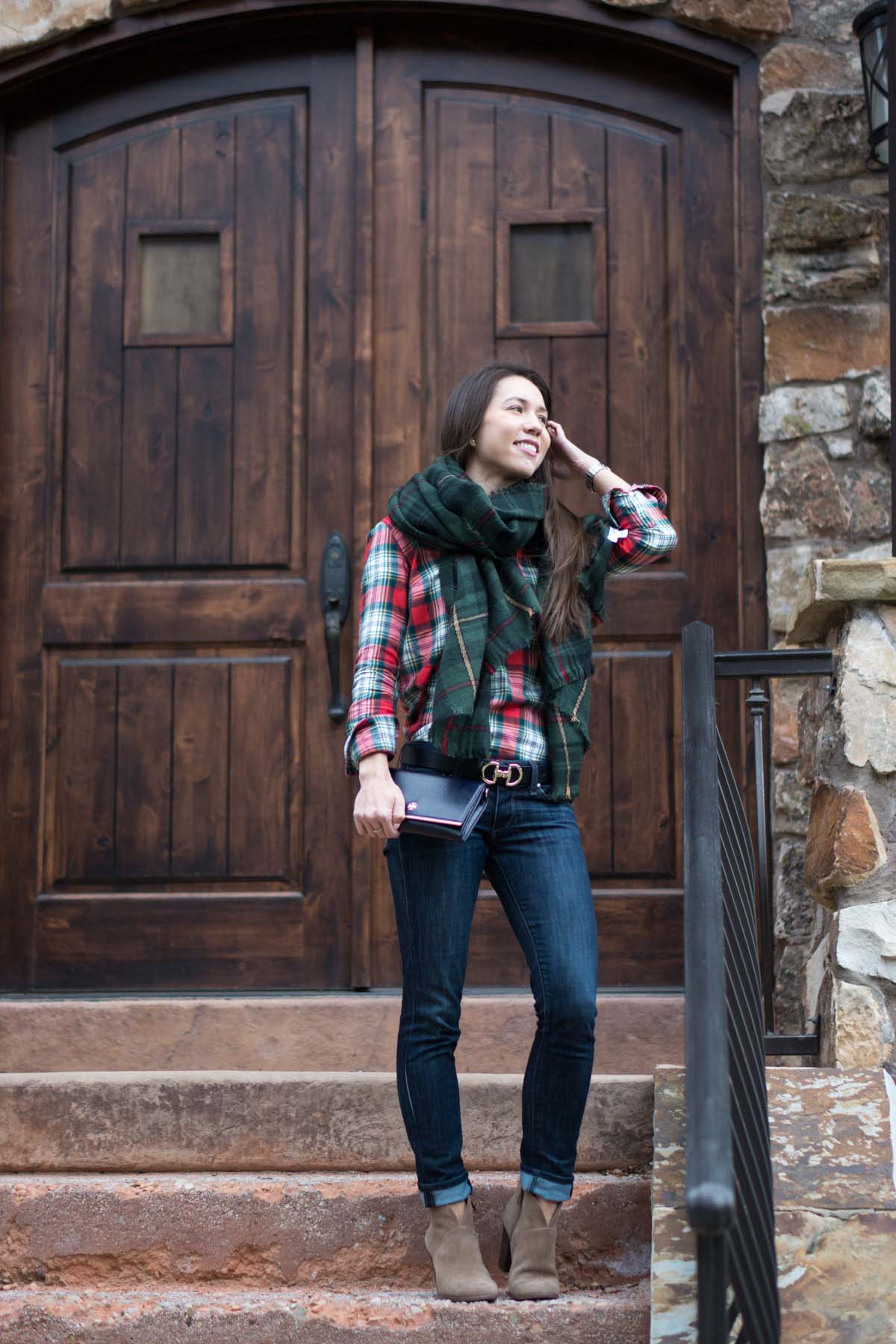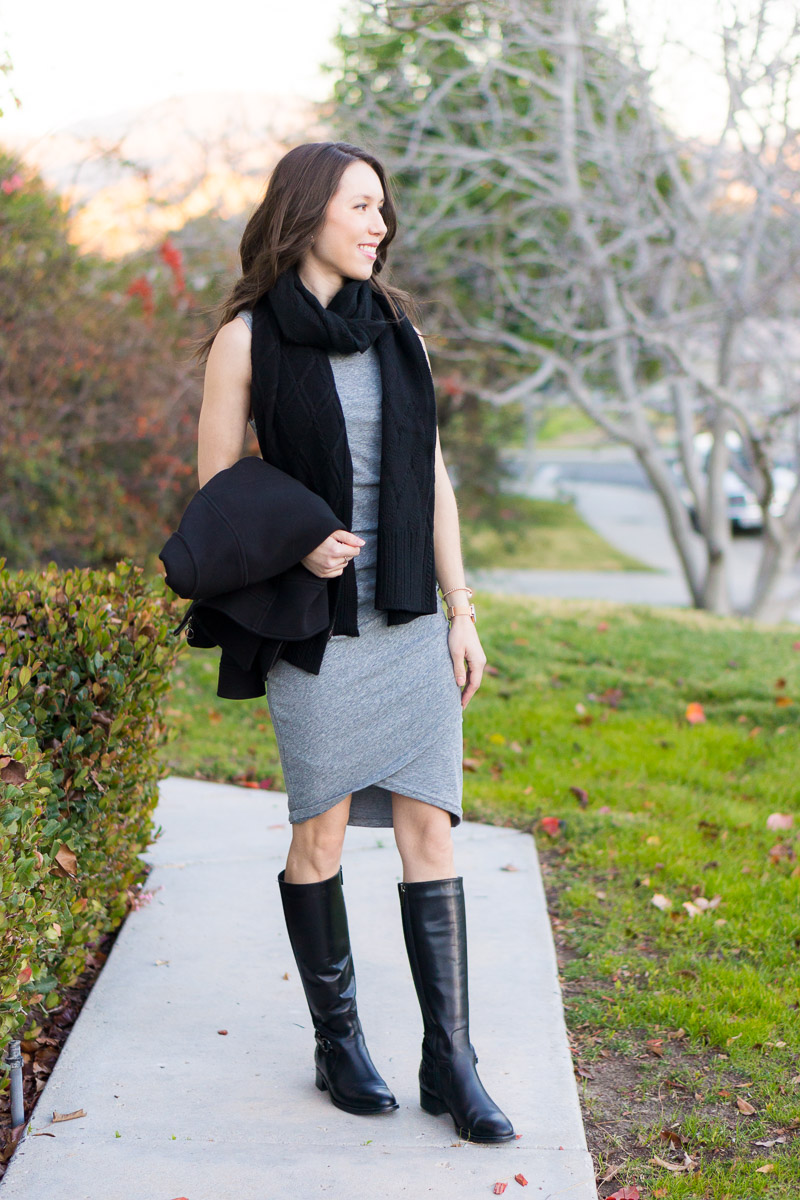 Classic: the perfect option to keep you warm and stylish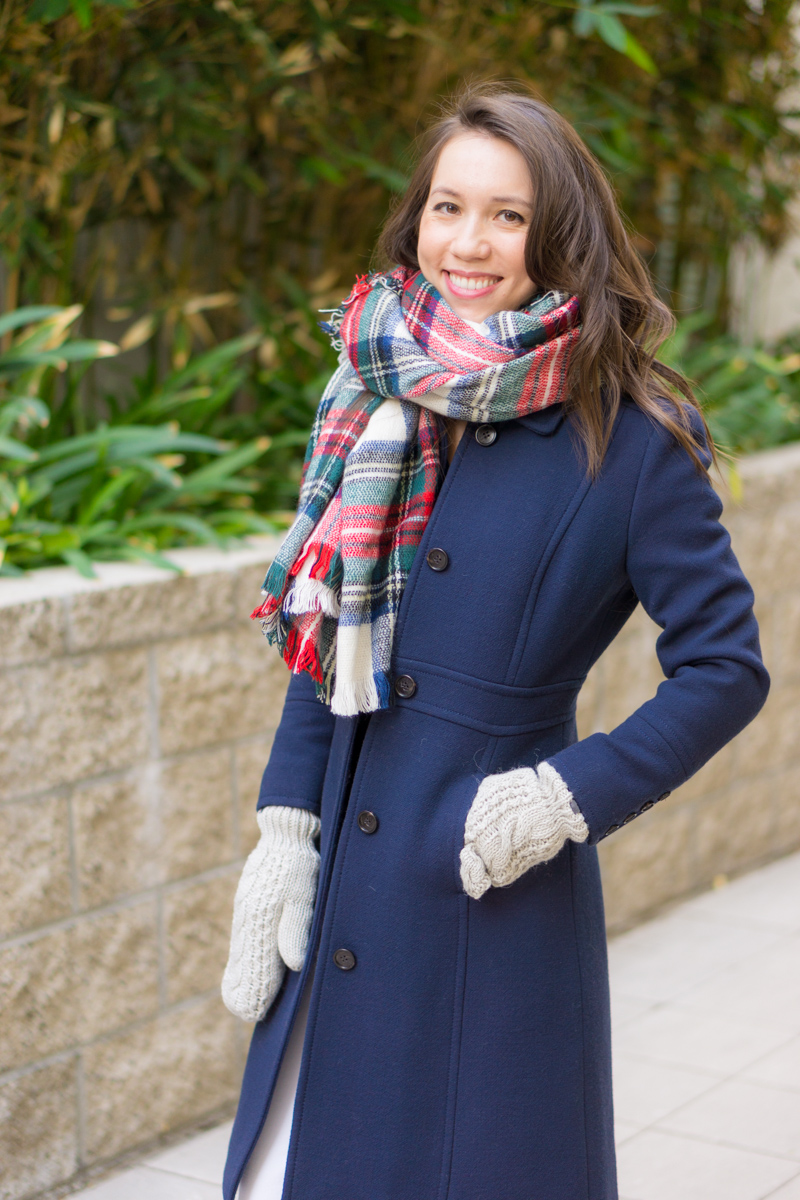 Thrown over the shoulder: a very large blanket scarf can be overwhelming on a petite-frame. I opted to simply throw one end of this plaid one over my shoulder to keep me toasty. Tip: When not using this large blanket scarf, consider using it as a tabletop runner or accent in your living room during the holiday season!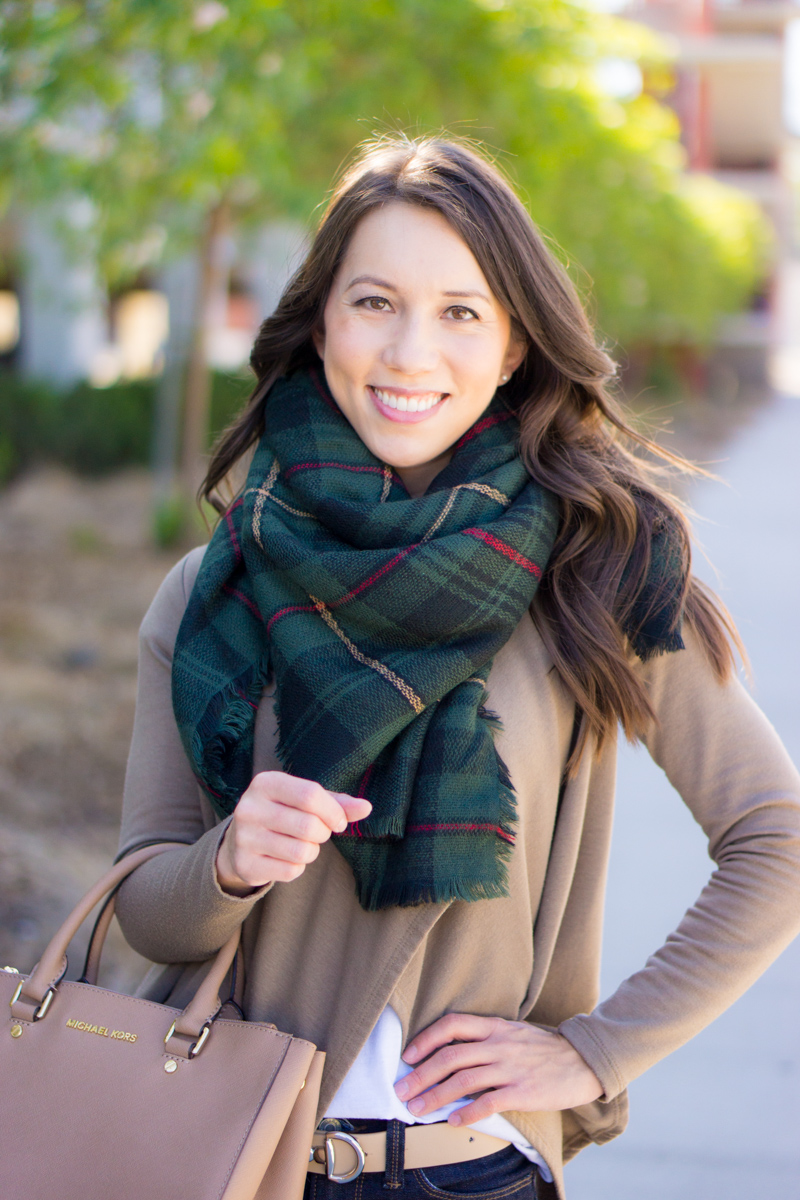 Triangle: fold the scarf into a triangle and use the pointed side in front of you facing down, wrap the ends back around your neck – works best with a smaller size blanket scarf such as my favorite one from Sole Society
AFFORDABLE SCARF OPTIONS 
Row one are great blanket scarf options! I love the neutral colors in this ivory windowpane one, hunter green colors in option two and camel colors in option three
Row two are hues of gray! Option five I own in 3 different colors because of its lightweight material
Row three features great infinity scarf options!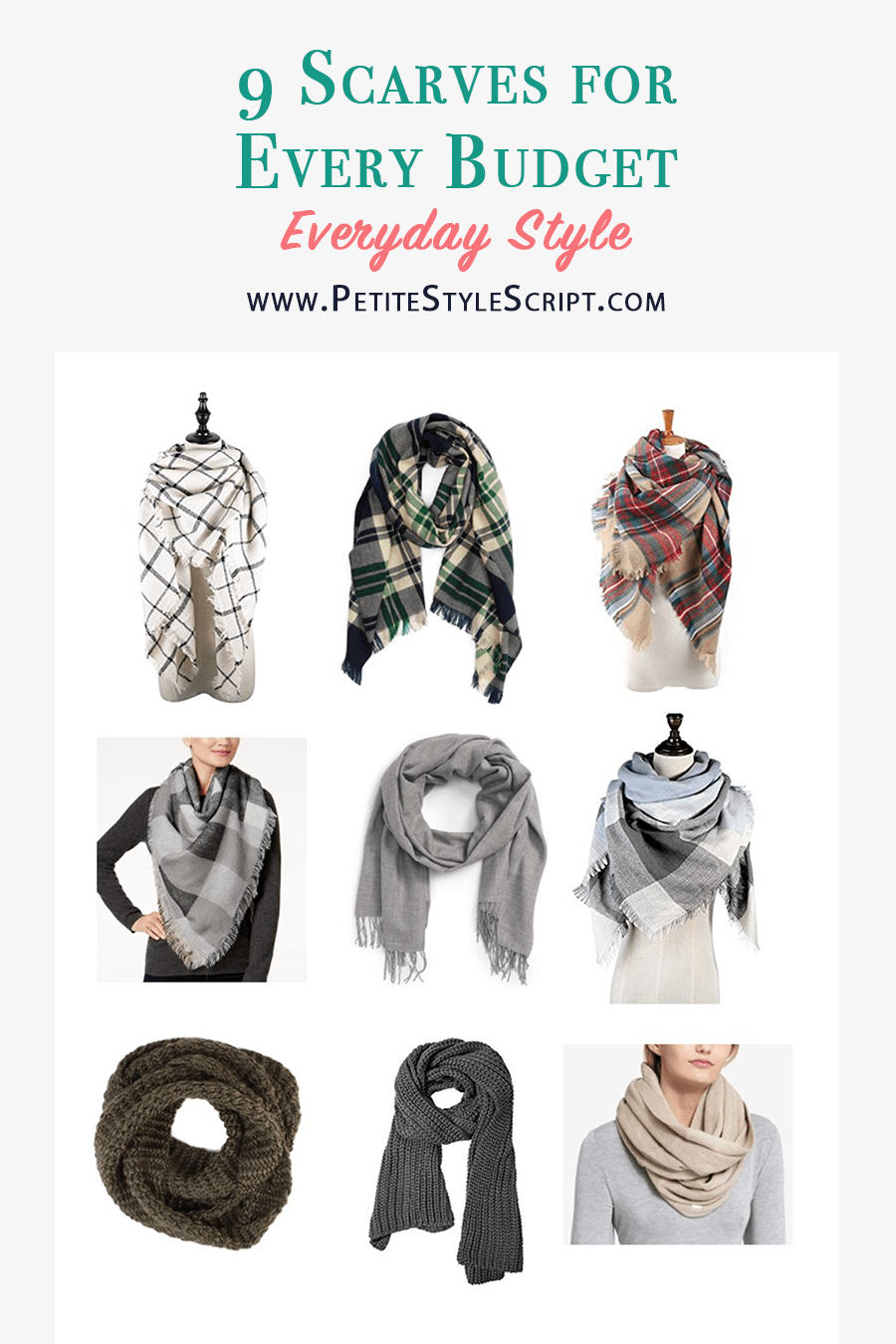 Links to Shop:
---
Found this post helpful? Click the teal sharing buttons to share with a friend today!
My goal in 2018 is to reach 10,000 new women to inspire them to feel confident each day! 
---
Follow my updates on Social Media & Subscribe to Emails
Twitter | Facebook Page | Instagram | YouTube | Pinterest
Sign up to get my 2018 Winter Style Challenge // 25-Piece Winter Capsule (it's free)