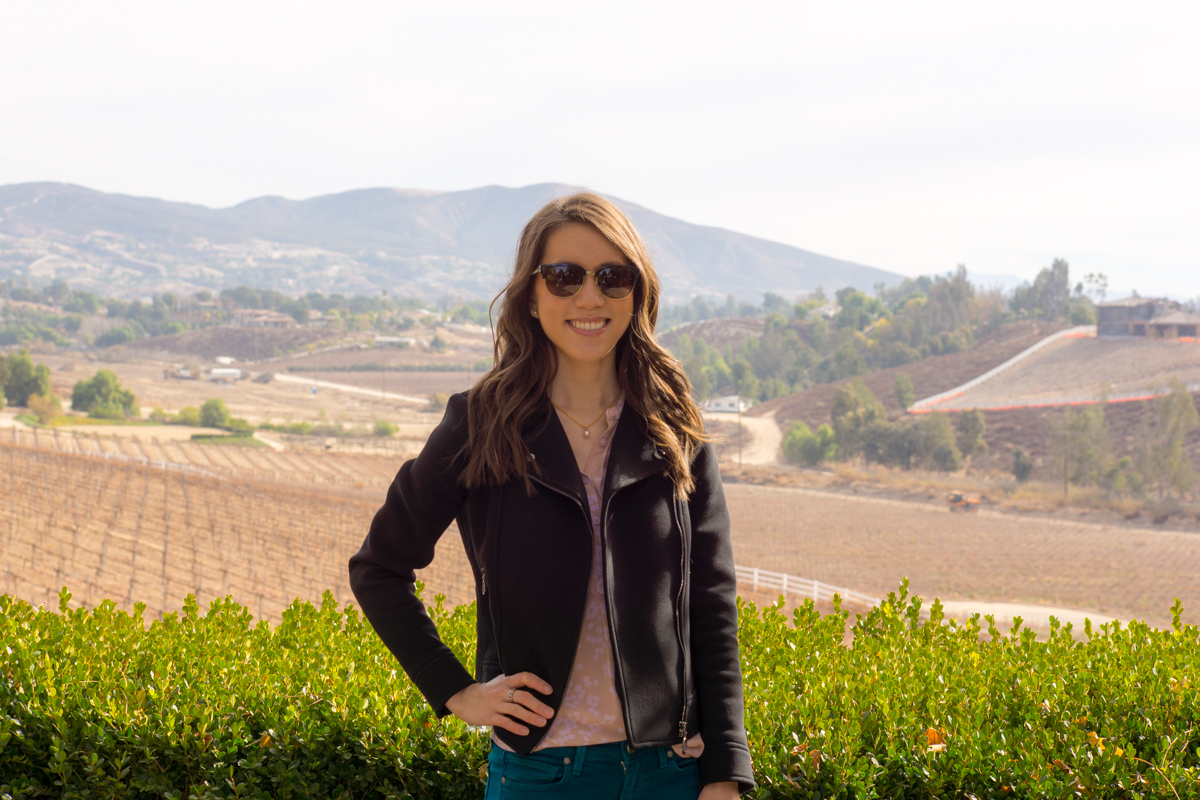 Uncork & Unwind // Local Weekend Getaway in Temecula
Living in Los Angeles most of the past decade, it's easy to get caught up in the day-to-day hustle and bustle of city life. With the start of the new year, it was time to get out of the city for some rest and relaxation. 
We planned a sister's weekend to catch up and begin an annual weekend getaway together. My older sister flew into Southern California for the weekend and my twin sister and I headed south. We opted for wine country and chose Temecula because of its close proximity to Los Angeles and similar features to Napa without the drive! I had never been to Temecula, so this was a great first trip…see what we did and what I recommend for a weekend away!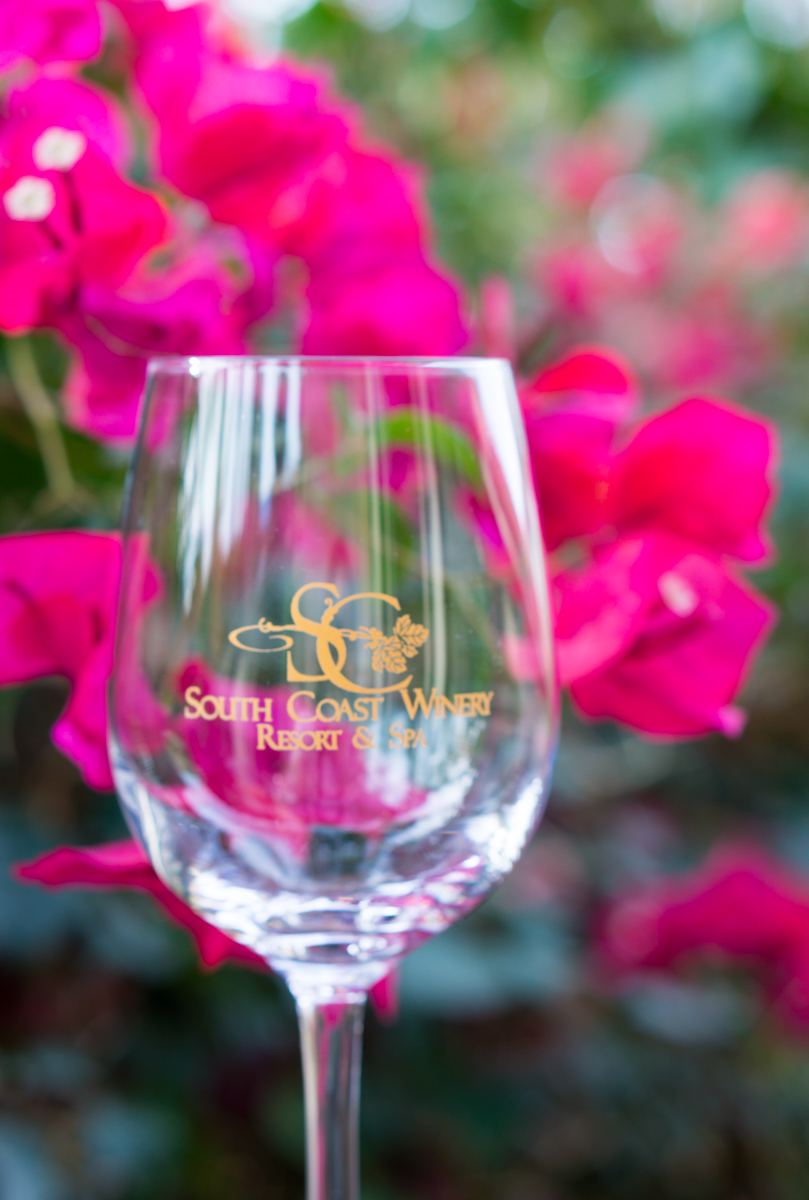 For our sister's weekend, we were looking for a 4-star hotel or resort to spend together! We came across South Coast Winery Resort & Spa and loved the option to stay in the resort suites or the individual resort villas! We settled on the resort villas because of the large rooms, private patio and upgraded amenities.
I spent a couple hours on the private patio and it was serene. I was able to reflect in my gratitude journal and enjoy the calm afternoon in Southern California 65 degree weather.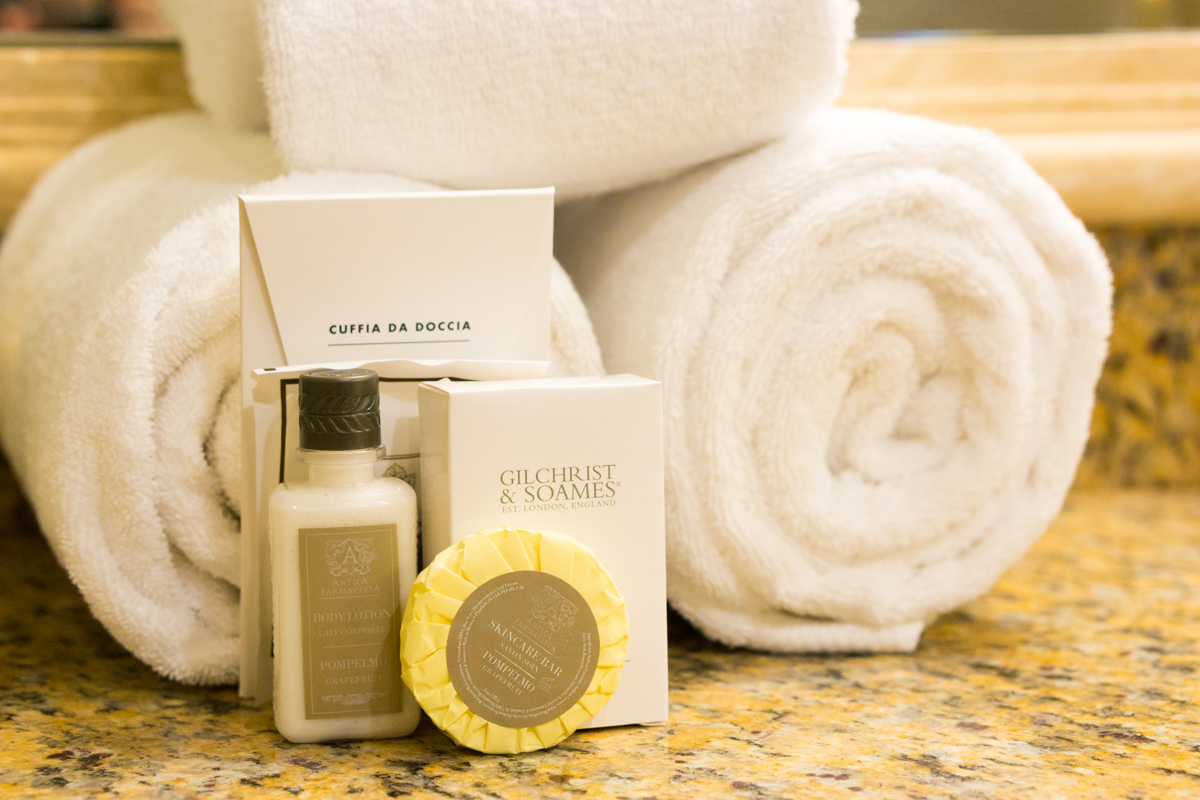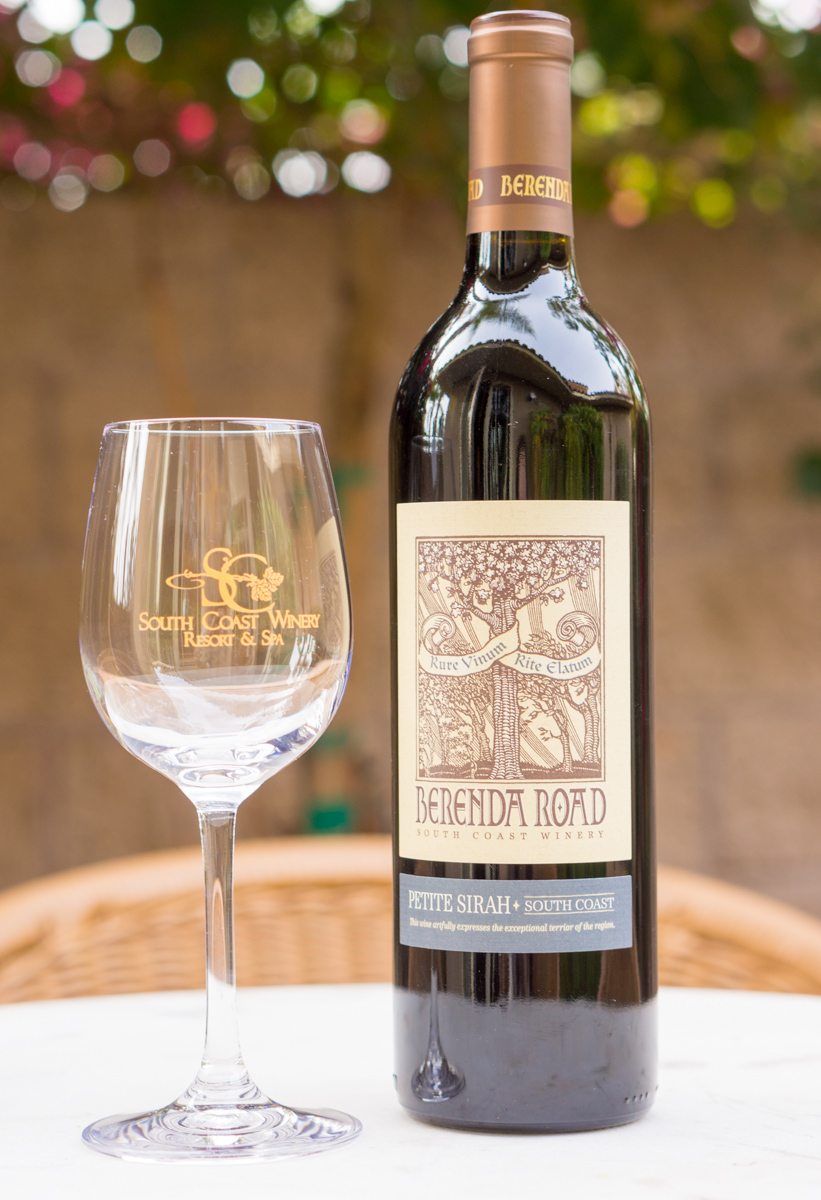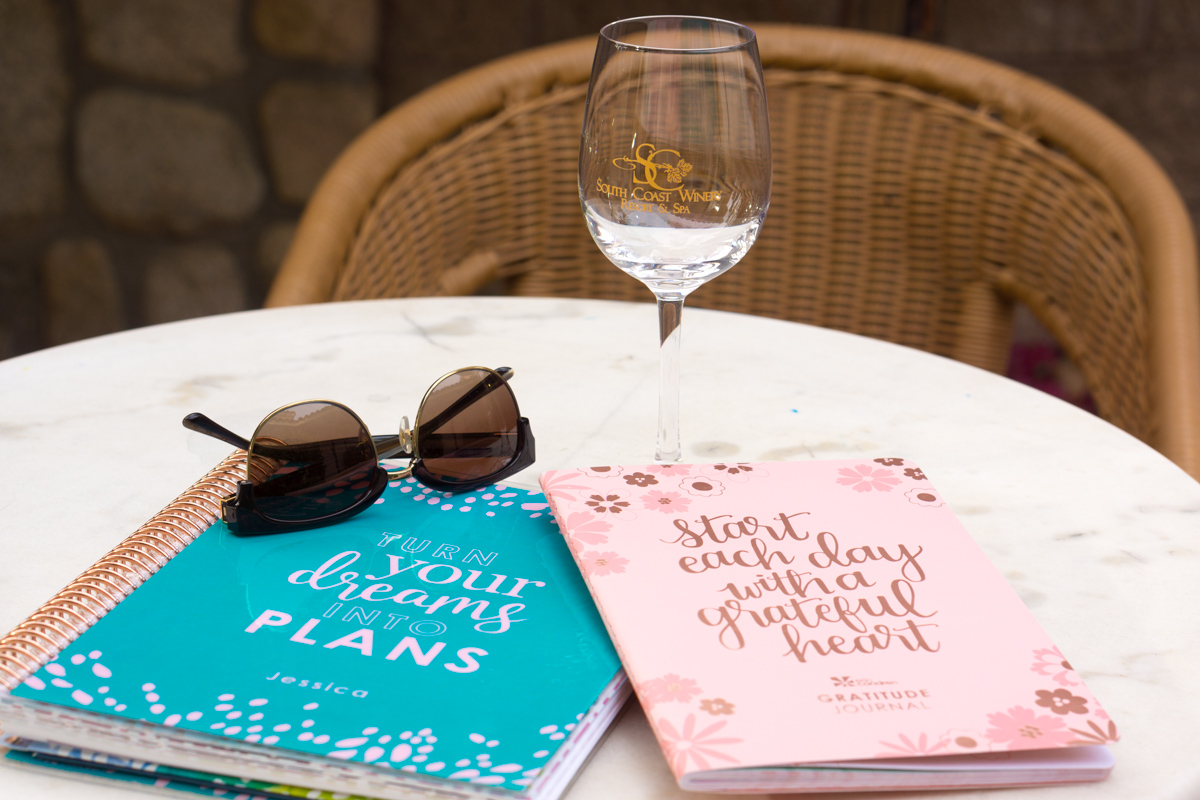 Gratitude journal found here
For those looking for event venues, this was a gorgeous area to hold a wedding or other special occasion. We were able to snap a few quick photos here: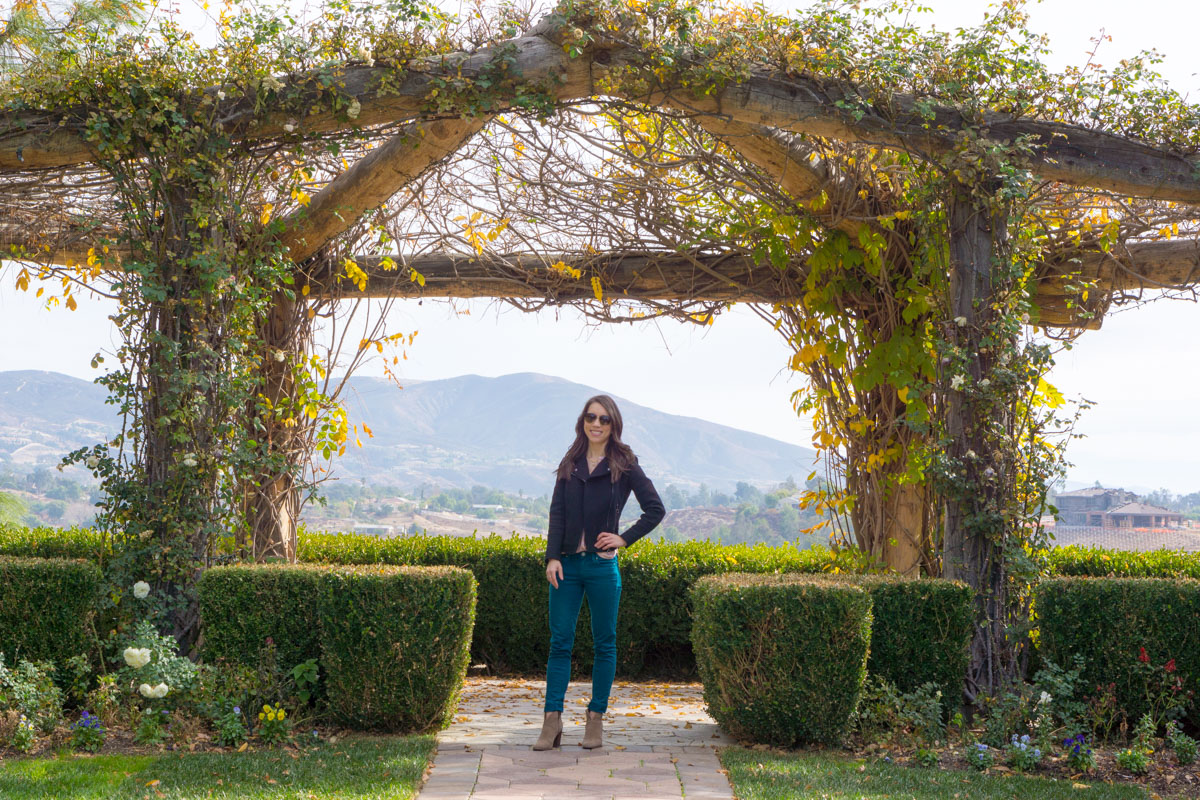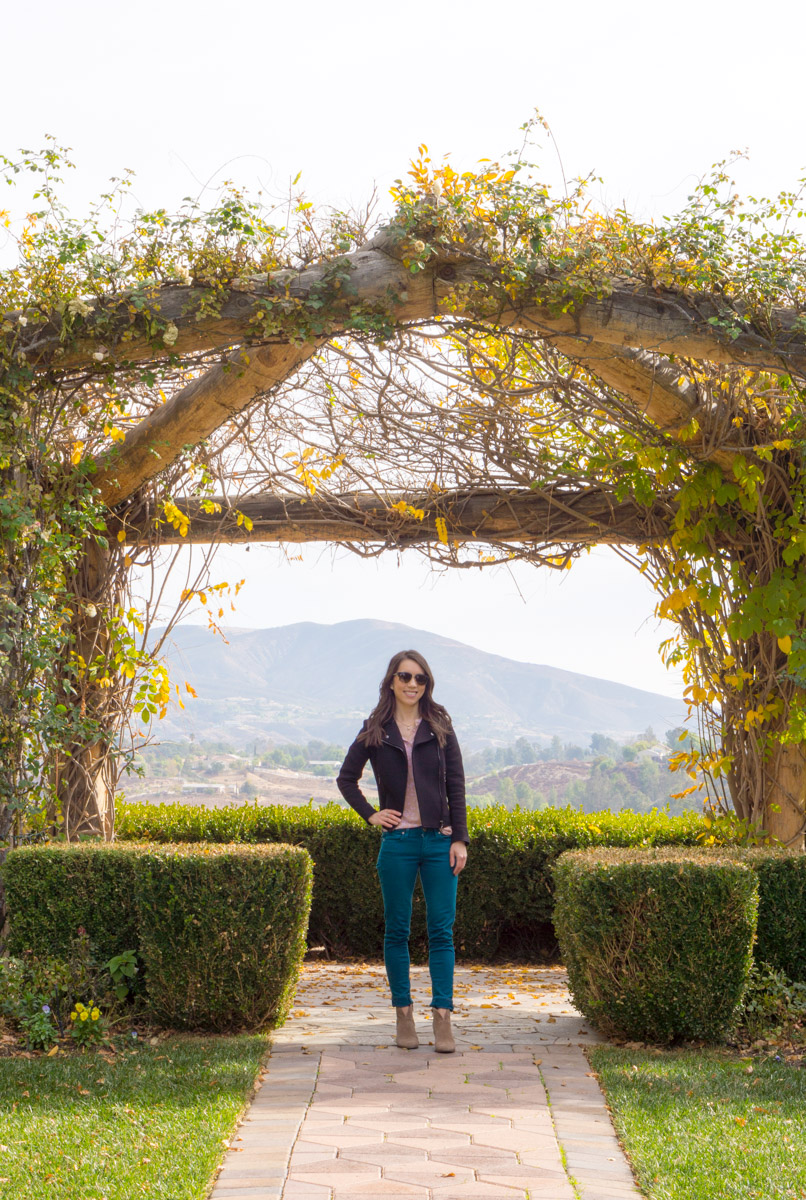 Outfit: Moto Jacket (similar); Blouse (similar); Paige Denim (similar); Booties (exact, similar, my blog post); No-show socks (exact at 20% off with code PSSVIP20, my blog post)
Where we Went during our Weekend Getaway:
We arrived on Saturday afternoon to sunny Temecula (yes, it was actually 70 degrees in early January). After settling into our villa together and enjoying time on our private patio, we headed off for wine tasting. Our first stop was Avensole Winery right around the corner. The outdoor grounds were beautiful + the private tasting room was a great way to spend the next hour tasting! (unfortunately, I missed photographing the grounds with the early sunset right before 5pm). Our host was energetic and well versed on each wine. Our second stop was Robert Renzoni Winery where we enjoyed time at the bar sipping our wine. Our favorite wine of the day? A white from Robert Renzoni- 2017 Cantata. All 3 of us ended up picking up a bottle of this wine along with a few reds.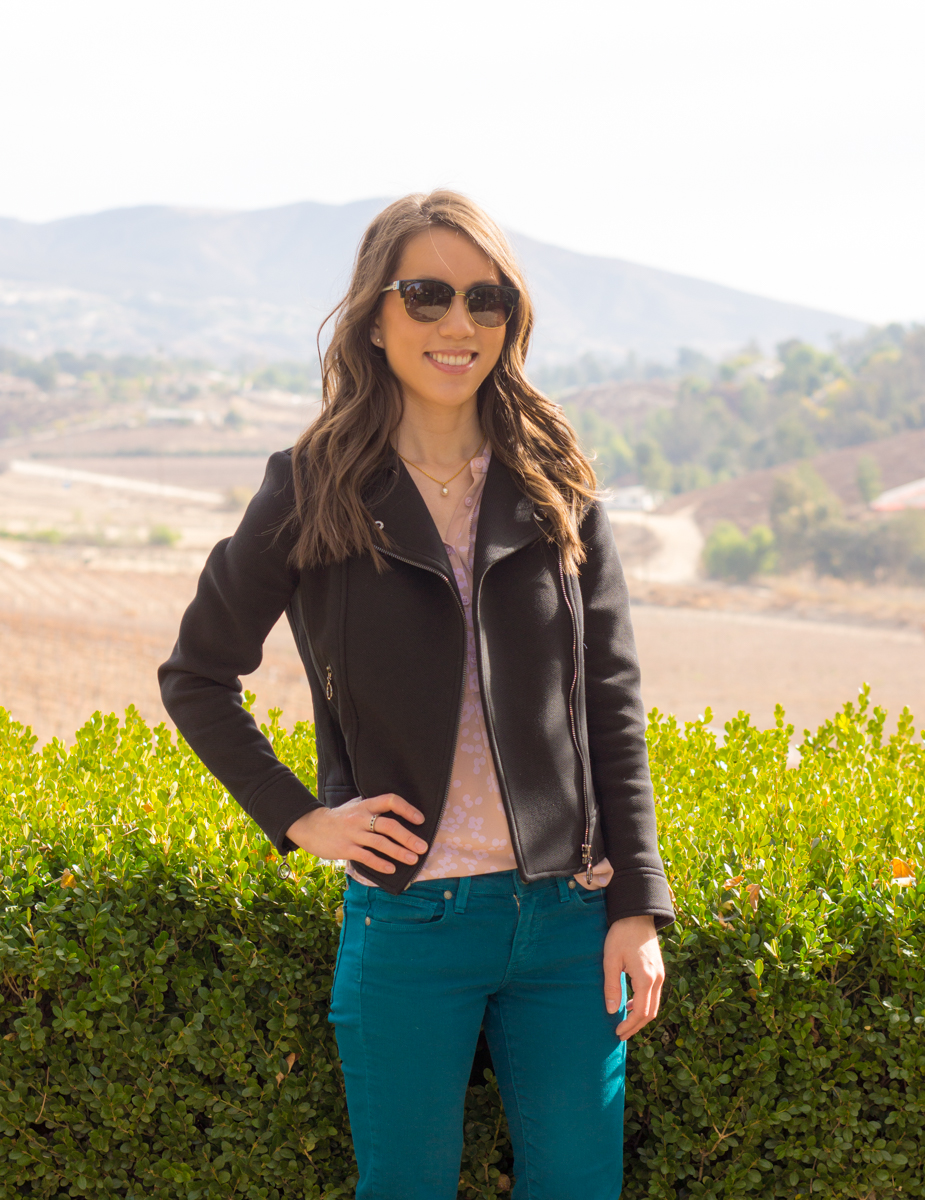 We finished off the night with a delicious dinner outside at The Restaurant at Ponte. With heat lamps warming us up, the night was peaceful to sit outdoors and enjoy dinner with wine. We each ordered something different- salmon, ribs and lamb- all are highly recommended by each of us! We finished off the night indulging in dessert- our favorite was the chocolate souffle and apple pandowdy!
The next morning we enjoyed brunch at The Vineyard Rose– my sister and I highly recommend the coffee-rubbed slow-roasted tri tip- which we added to a salad. The ceiling in this restaurant was gorgeous + there is ample setting inside and out!
We finished off our weekend in Old Town or Main Street Temecula. It was a great day to walk into the local shops and boutiques and pick up snacks at Luke's on Front. My favorites were the local home decor shops that reminded me of Fixer Upper!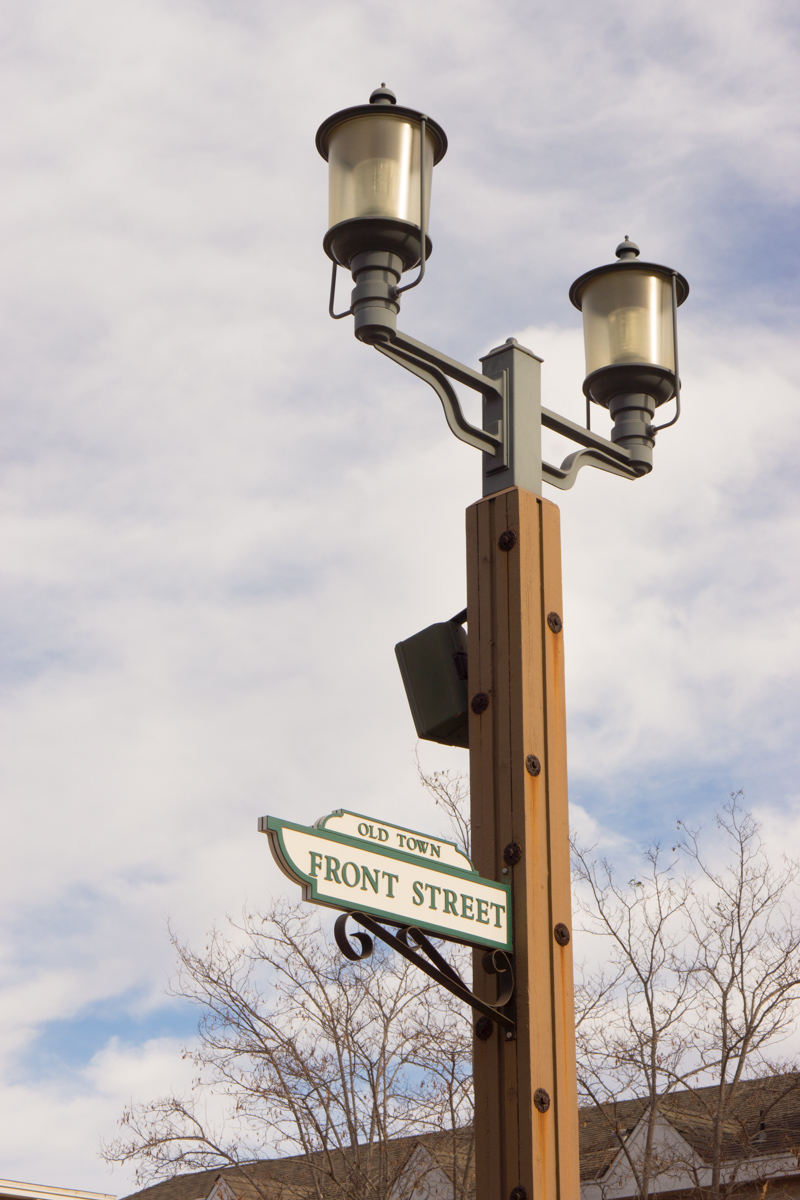 Recap: 
Where we Stayed: South Coast Winery Resort & Spa
Where we Wine Tasted: Avensole Winery & Robert Renzoni Winery
Where we Explored: Old Town Temecula 
Where we Ate: Dinner at The Restaurant at Ponte, Brunch at The Vineyard Rose, Luke's on Front Old Town Temecula
Shop the Post (click image): 

Have you been to Temecula? What are your favorite memories from travels and adventures here? Please comment below.
Found this post helpful? Click the teal sharing buttons to share with a friend today!
My goal in 2018 is to reach 10,000 new women to inspire them to feel confident each day! 
---
Follow my updates on Social Media & Subscribe to Emails
Twitter | Facebook Page | Instagram | YouTube | Pinterest
Sign up to get my 2018 Winter Style Challenge // 25-Piece Winter Capsule (it's free)