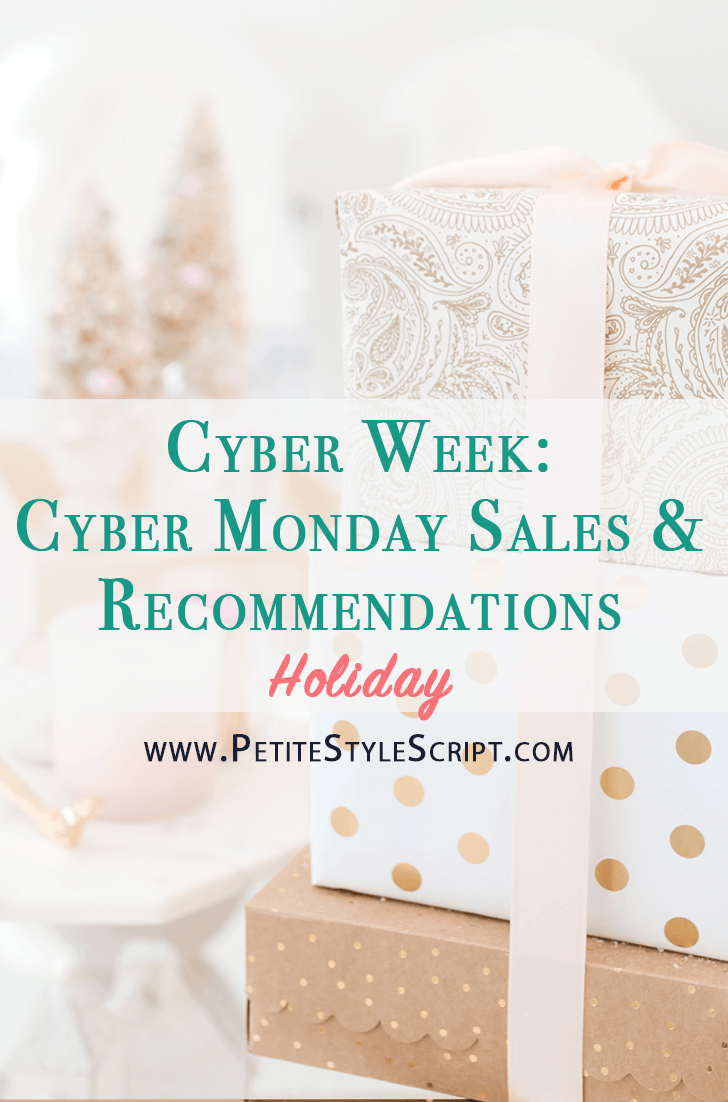 Cyber Monday Sales & Recommendations
Today I'm talking about shopping intentionally during Cyber Week and highlighting Cyber Monday sales! Also read my previous post on how to shop Cyber Week Intentionally and my Black Friday Sale recommendations with Fit Reviews from Bloomingdale's (many items continue on sale today!).
Note: This post may contain affiliate links; full disclosures HERE. This means, purchasing an item through one of my links may earn me a small commission without affecting your own purchase. Thank you for supporting Petite Style Script & helping it continue as an educational resource. 
Shop the Post (click image): 

Macy's – extra 20% off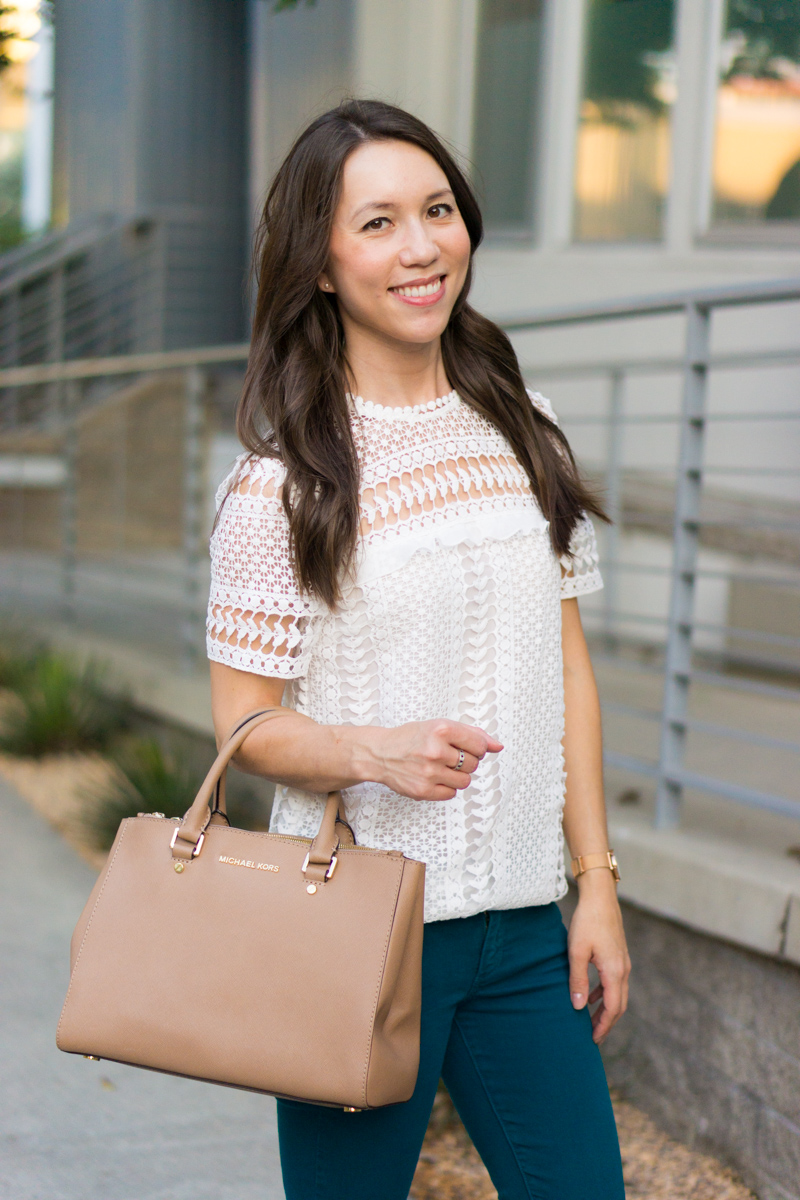 Favorite work handbag + Outfit details in this blog post
Banana Republic – 50% off everything + use your BRCARD for 10% more!
My favorite work pants included!
This cardigan is a nice layering piece for work and comes in several color options
I own a couple scarves from BR and this new plaid scarf makes a perfect gift or stocking stuffer!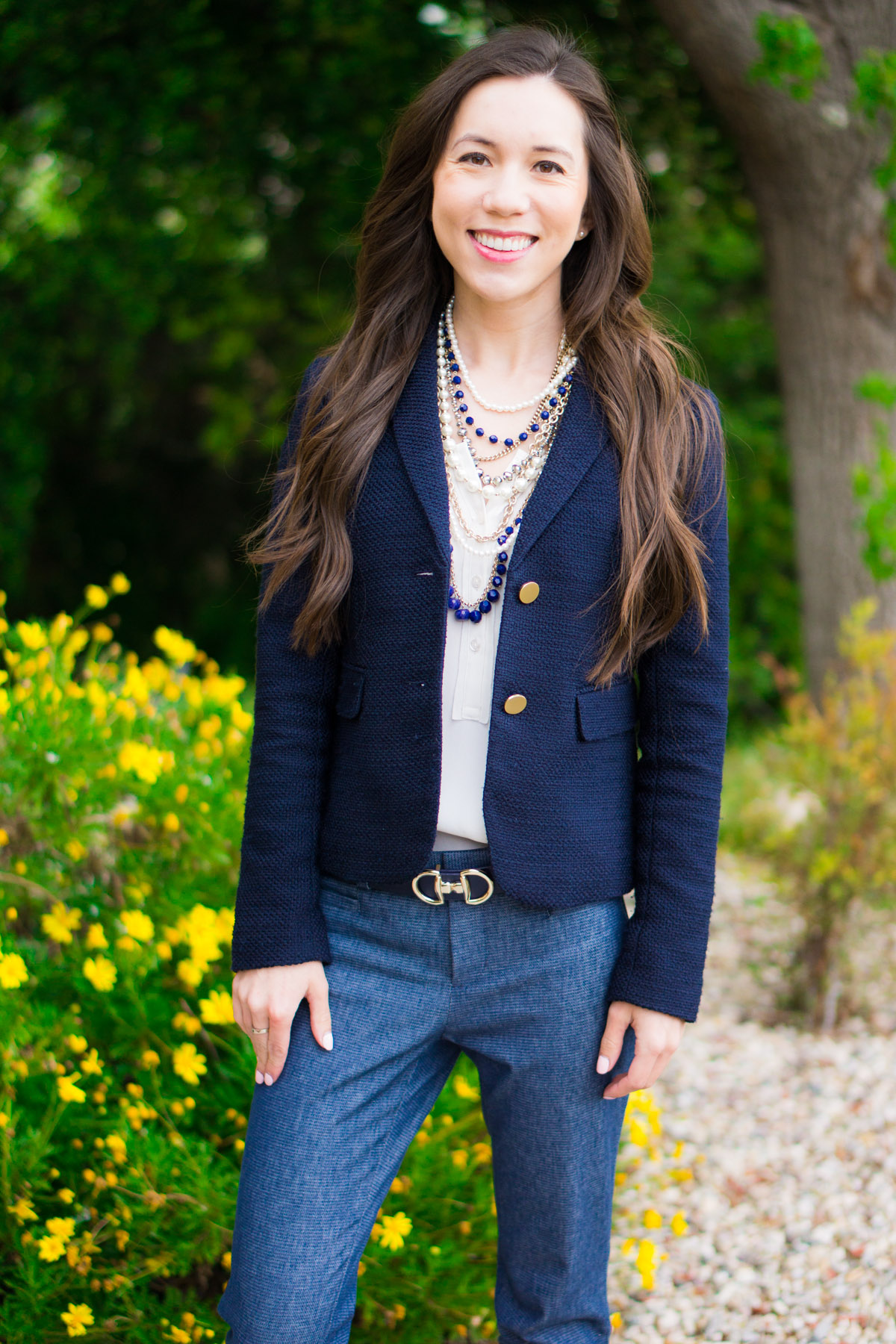 My favorite work pants + outfit details in this blog post
J. Crew – 40% off everything + extra 10% off through noon. Several previous posts that are on sale including this winter coat, bow dress, daisylace top!
J. Crew Factory – 60% off + extra off with code CYBER
My plaid shirt is included and now comes in more color options
I love their button-up cardigans and the fall-hues that are available now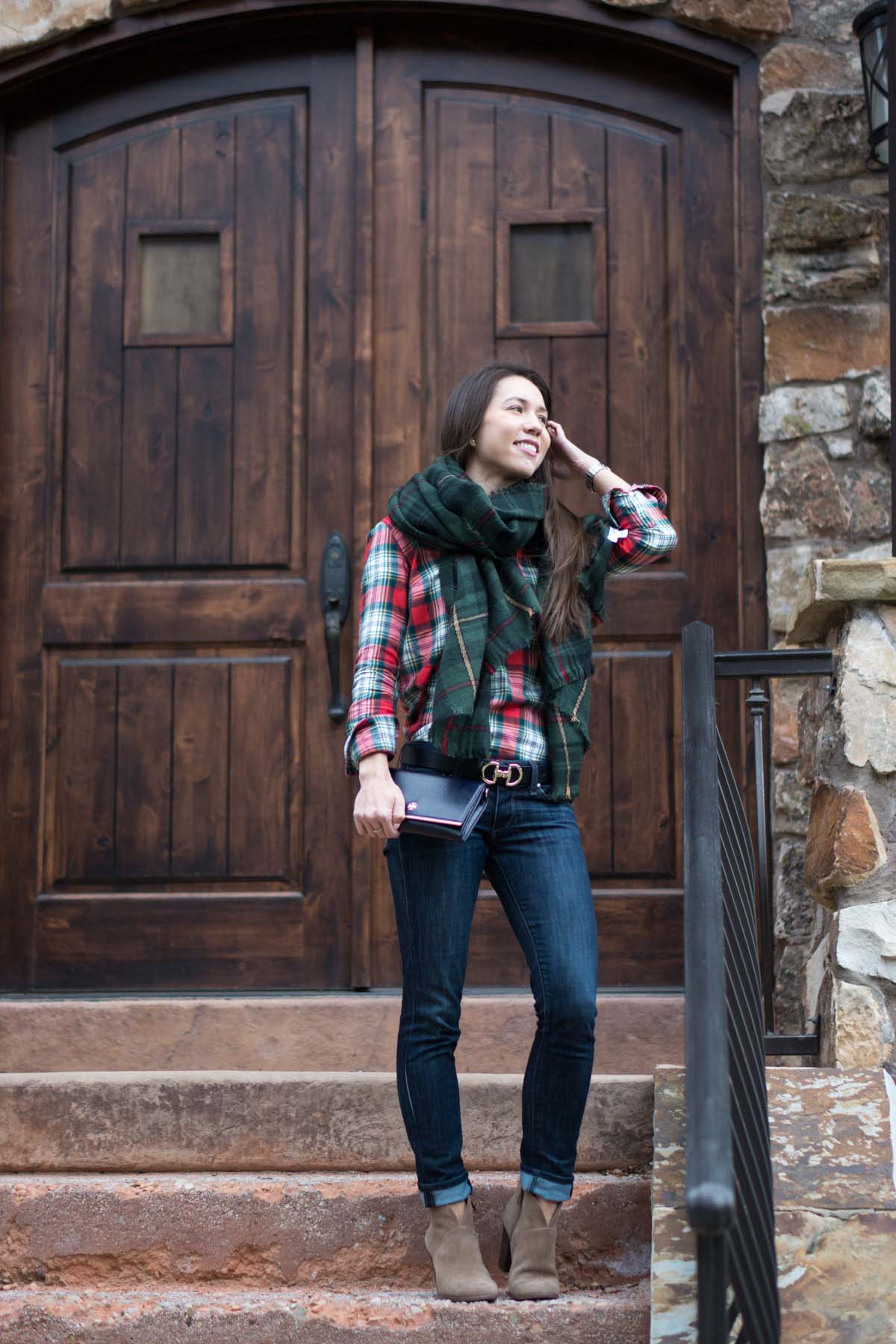 Outfit details in this blog post 
LOFT – 50% off everything with CLICK
See my recent blog post on LOFT fit reviews!
Plus, they have Deal of the Day items – check for the deal!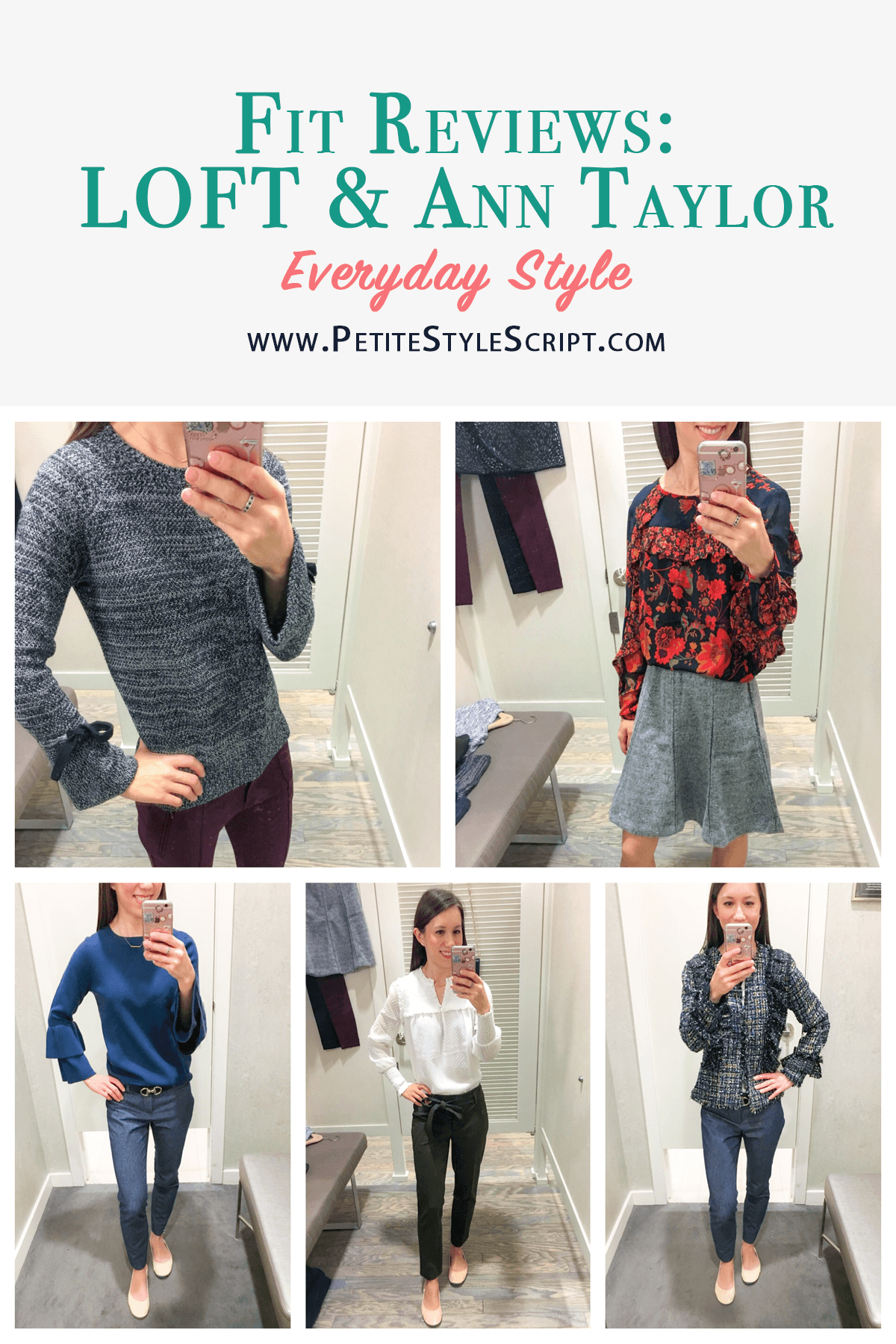 Kiel James Patrick – 25% off
Sperry – up to 50% off – great waterproof boots as well
I'm eyeing these nylon waterproof boots with a slight wedge – all sizes still in stock!
Plus, these sneakers are a great deal and come in fun aqua blue, blush pink, gray or black!
Sheec Socks – 30% off + extra 10% off for my readers with code "PSSVIP10"
I've owned socks from this brand for over 2 years now. I love their US-based company and their no-show and colorful options.
Read more on my picks from this blog post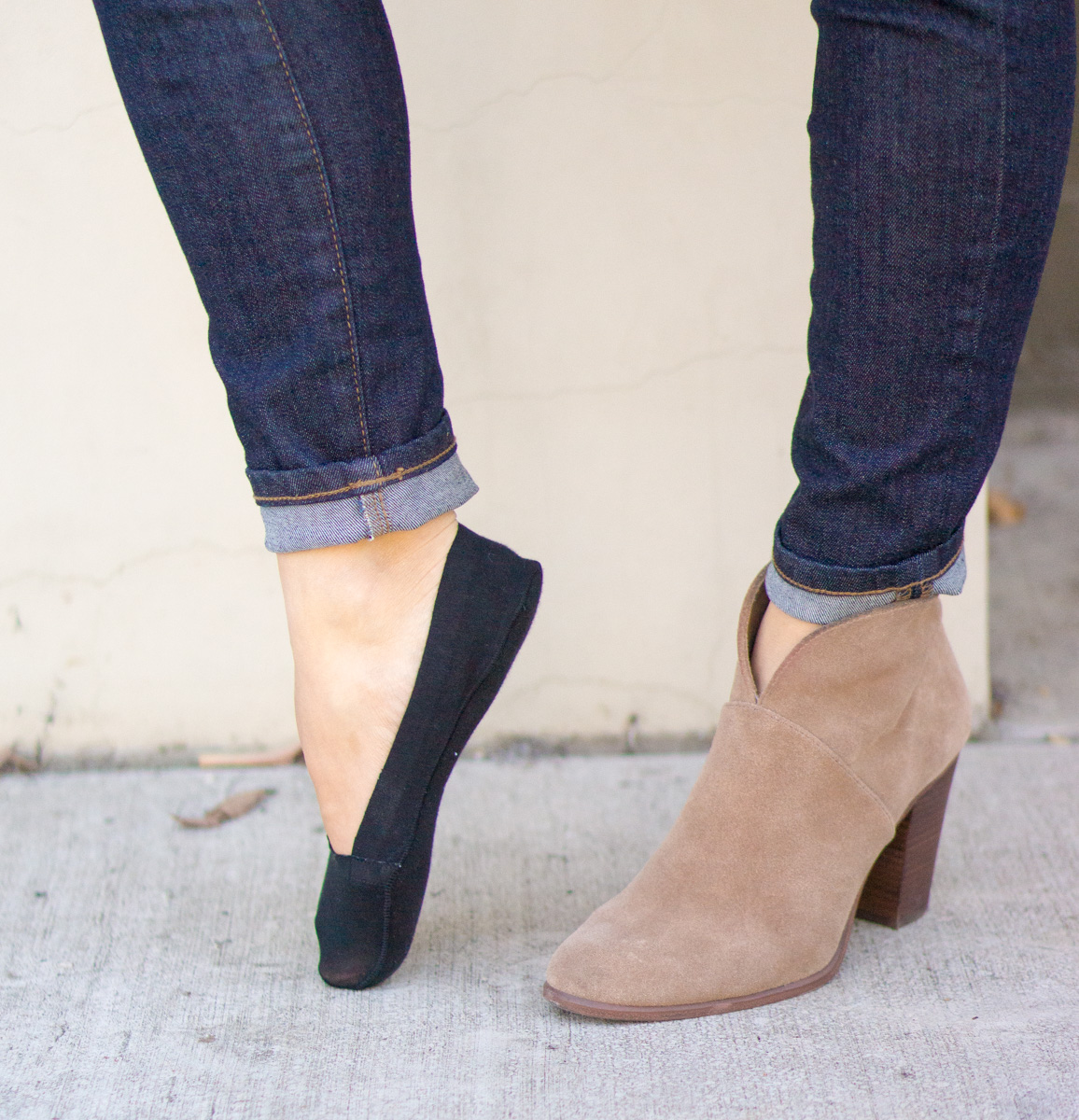 *More recommendations in my Black Friday Sale post – no point in repeating everything from that post!
---
Thank you for reading! My goal is to reach 1,000 more women by the end of 2017. Help me achieve this goal. Share this post using the teal buttons.   
Follow my updates on Social Media & Subscribe to Emails
Twitter | Facebook Page | Instagram | YouTube | Pinterest
Sign up to get my 2018 Winter Style Challenge // 25-Piece Winter Capsule (it's free)