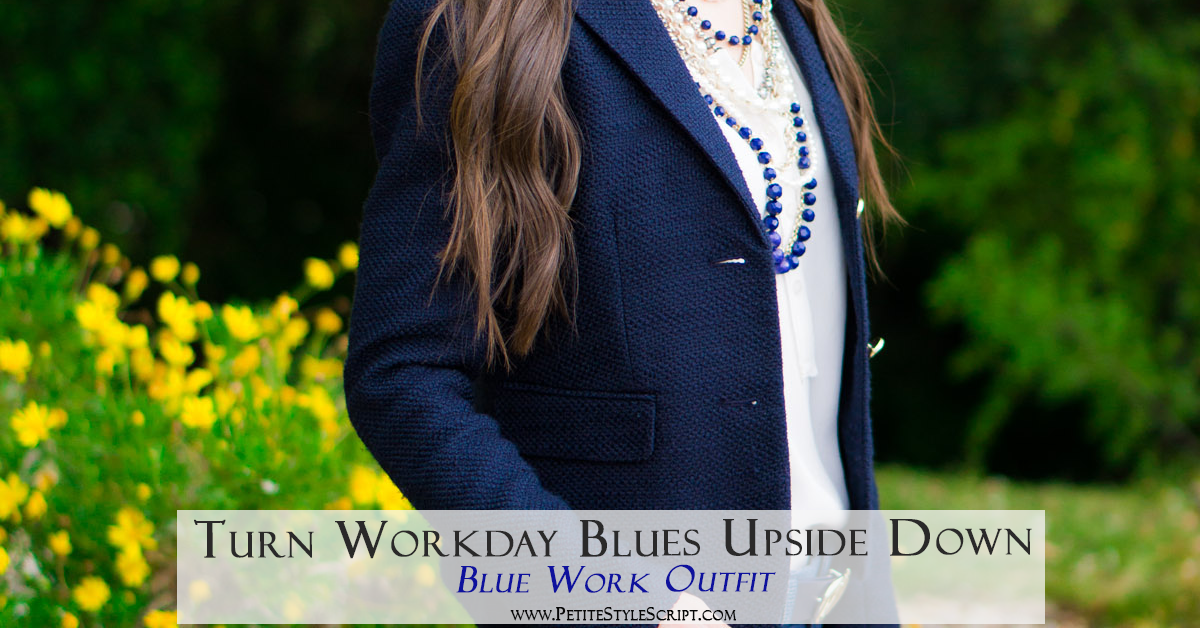 Turn Workday Blues Upside Down | Blue Work Outfit
Happy Monday Everyone! Anyone dread Mondays because it's back to professional work outfits? No more comfy jeans, shorts and t-shirts from the weekend? Well, I'm turning workday blues upside down today with my blue work outfit! 
Note: This post may contain affiliate links; full disclosures HERE.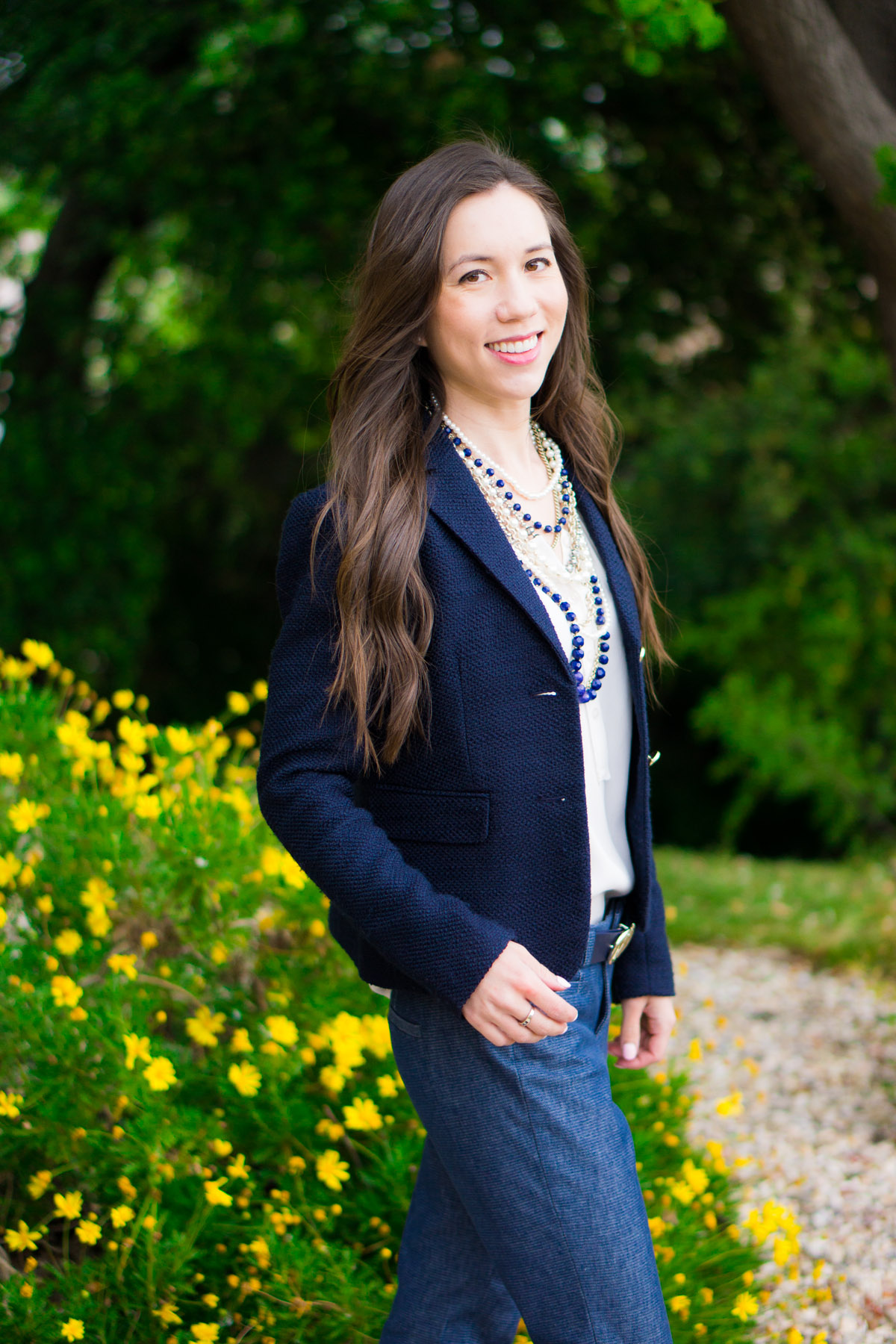 Outfit: Ann Taylor Pearlized Statement Necklace (my review HERE & other picks HERE, HERE); Ann Taylor Blazer 00P (similar HERE); Banana Republic Sloan Pants 00P (my review HERE); Loft sleeveless blouse XXSP (old); Talbots Reversible Belt XS (my review HERE); Cole Haan Bow Heels 5.5 (old, similar HERE)

Workday Blues?
Let's Turn them Upside Down with a Chic & Comfortable Work Outfit! 
Many of you reading are also in business professional or business casual outfits 5+ days a week! Our work outfits can get boring at times, right?! Here is a simple way to elevate your work outfits!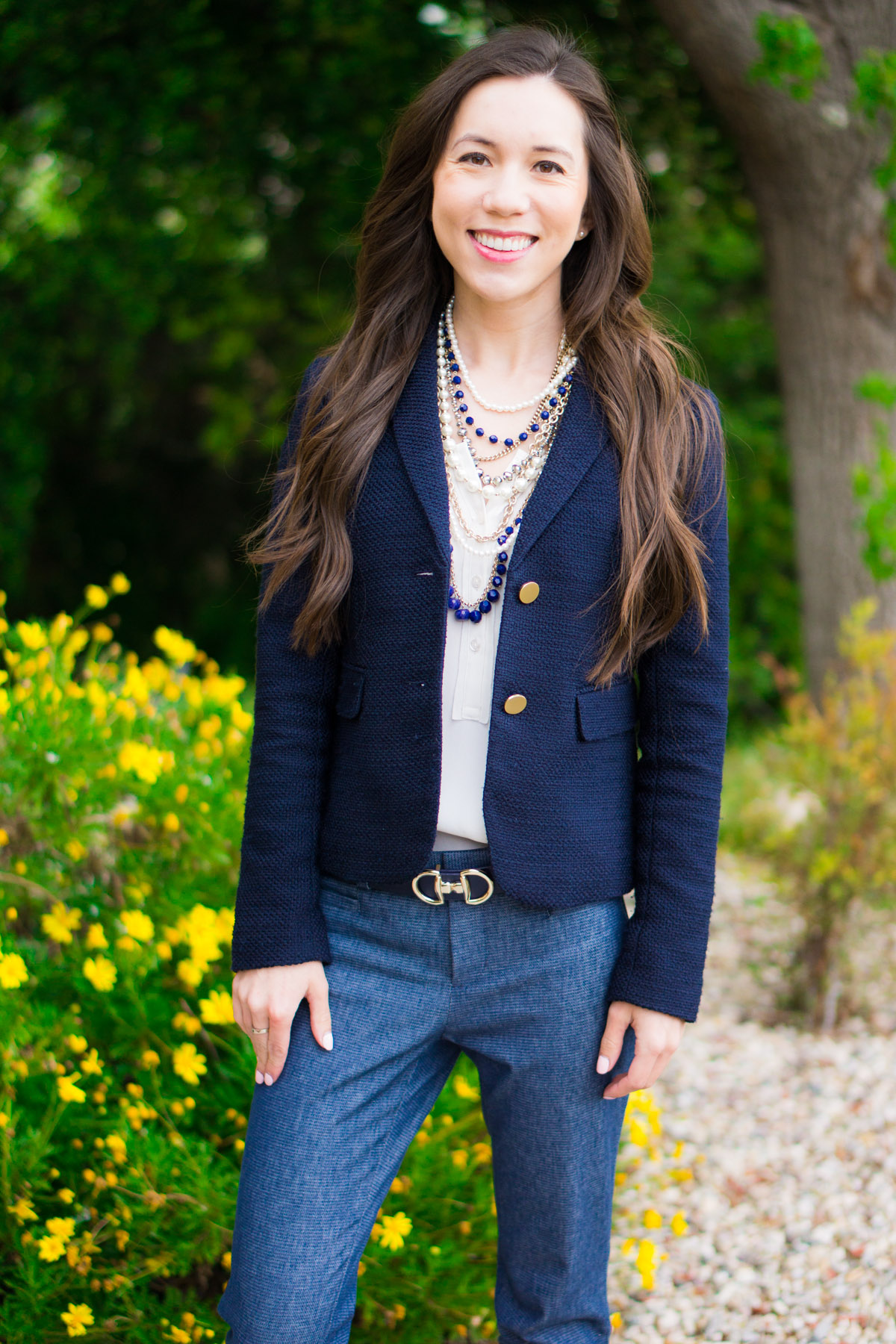 Starting with a blue color scheme + adding neutrals + adding a statement accessory! 
Start with a Blue Color Scheme: I chose my favorite Banana Republic Sloan pants in an updated gorgeous blue color (called "Rinse") to start off the outfit. This new blue color really elevates the typical navy color work pants you may own. I added in a navy blazer to my blue color scheme, my classic Talbots reversible belt and navy bow pumps to complete the outfit!
Add in neutral: I chose a neutral ivory top to combine with my blue color scheme. Ivory is a wardrobe staple and works well when wearing a brighter color or highlighting one color throughout an outfit.
Add a statement accessory: I chose my favorite Ann Taylor Pearlized Crystal Statement necklace! You may have read how much I love this necklace on  my previous post here. I also picked it up in a limited edition navy color a couple years ago and it's the perfect piece to finish off my blue color scheme – both as a statement accessory while bringing in neutral and blue color tones into the piece!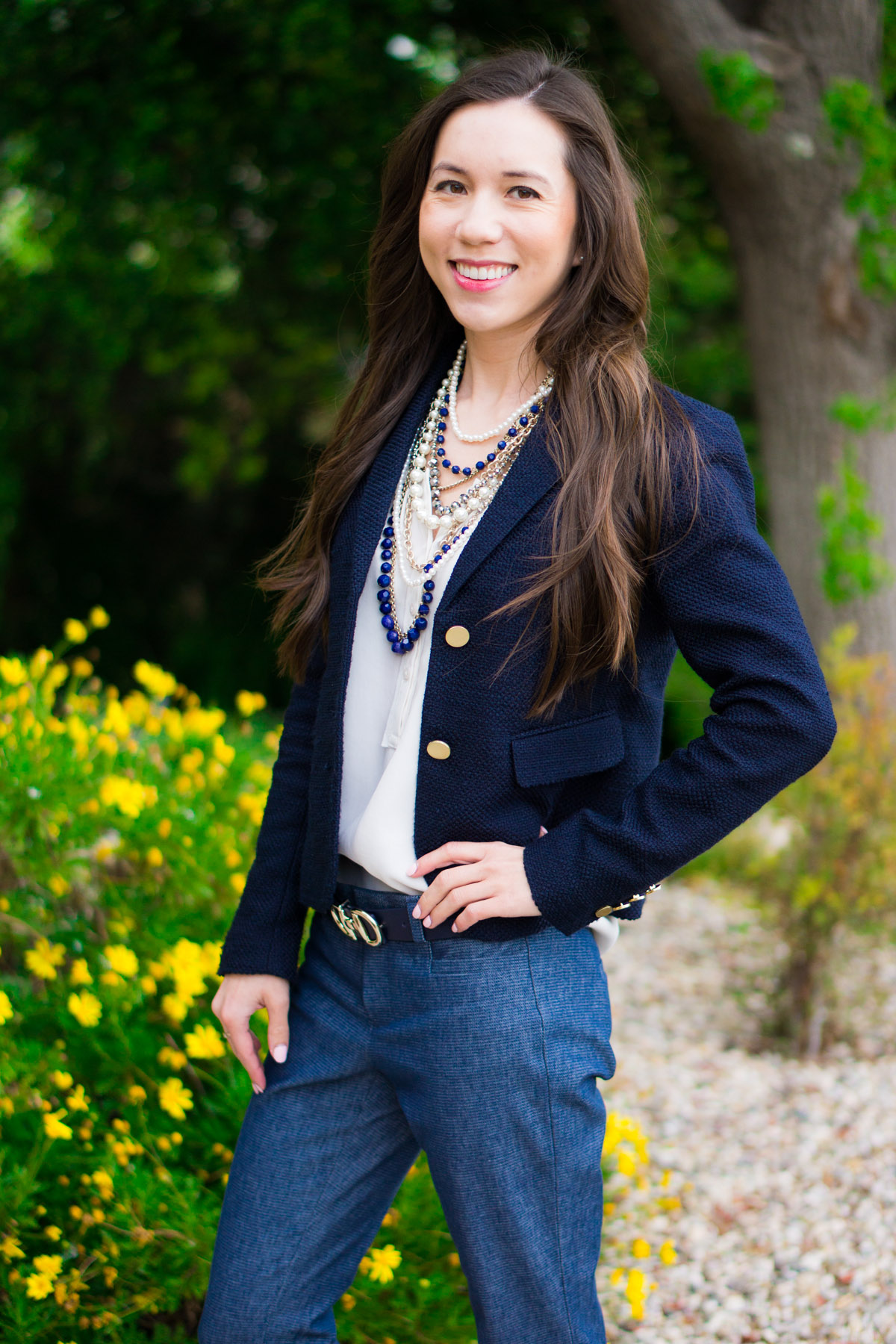 This is a simple way to re-work your closet and put together new work outfits to turn workday blues upside down! All items in this outfit I previously owned except the new Banana Republic Sloan pants – which I decided to invest in (at 50% off) because my work pants are getting a little a large on me & I had to size back to a 00P (my other Sloan pants are a 0P).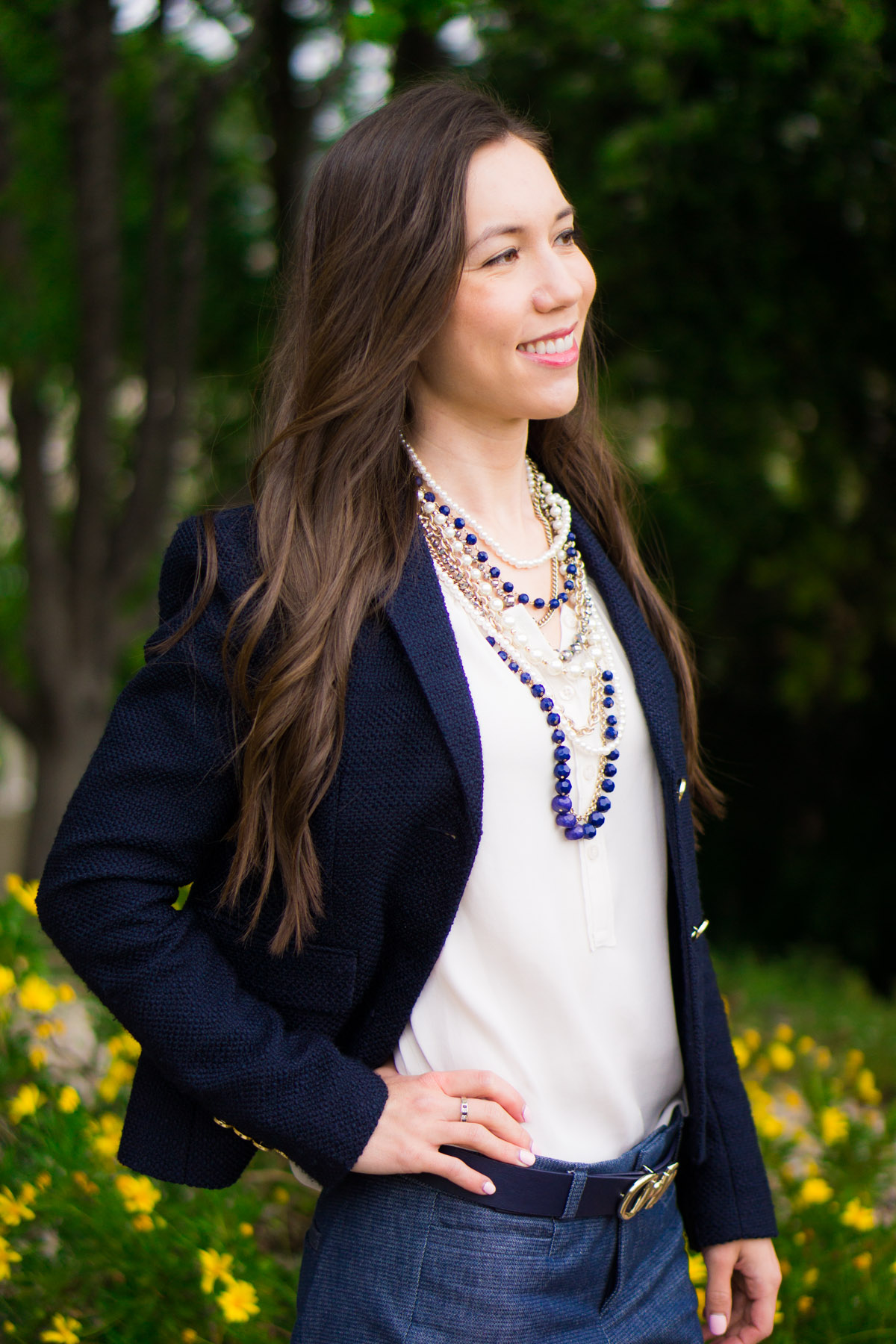 Here are a few other recommendations & inspiration for your blue work outfits + neutral accents:

What is your favorite way to turn workday blues upside down?!
And if you think your friends would find this post helpful, please click to share via my teal Social Media Buttons! As always, thank you for reading.
Sign up to get my 20-Piece Capsule Wardrobe Starter Kit + Shopping List (it's free!)