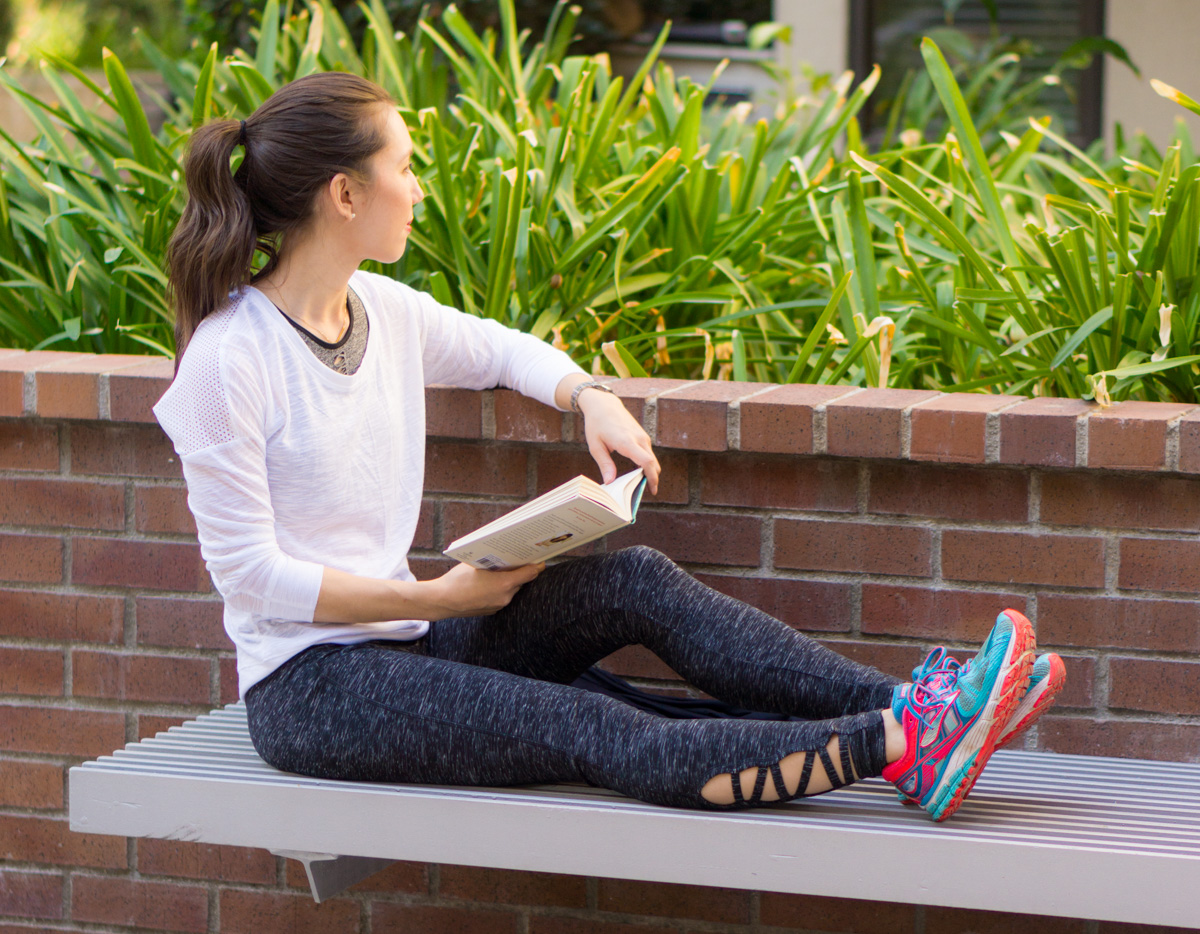 Best Activewear Monthly Subscription Box | Ellie Activewear Review
I've always had a love for fitness and health and today I'm finally sharing some of my favorite fitness apparel! I know many of you have requested this topic and I'll be posting more frequently on my blog about fitness, loungewear and athleisure wear along with my fitness routine. Fitness goes hand-in-hand with health, confidence and positive mindset. It's how I de-stress, re-energize and continue to keep my petite-body frame as my metabolism has slowed down!
As a busy professional, it's difficult finding time to go into stores to try on clothing. That's why I was intrigued when I heard about Ellie Activewear and their concept of sending a monthly subscription box to you with curated pieces perfect for a variety of fitness routines, body types and change in seasons!
Note: This post may contain affiliate links; full disclosures HERE. This means, purchasing an item through one of my links may earn me a small commission without affecting your own purchase. Thank you for supporting Petite Style Script & helping it continue as an educational resource.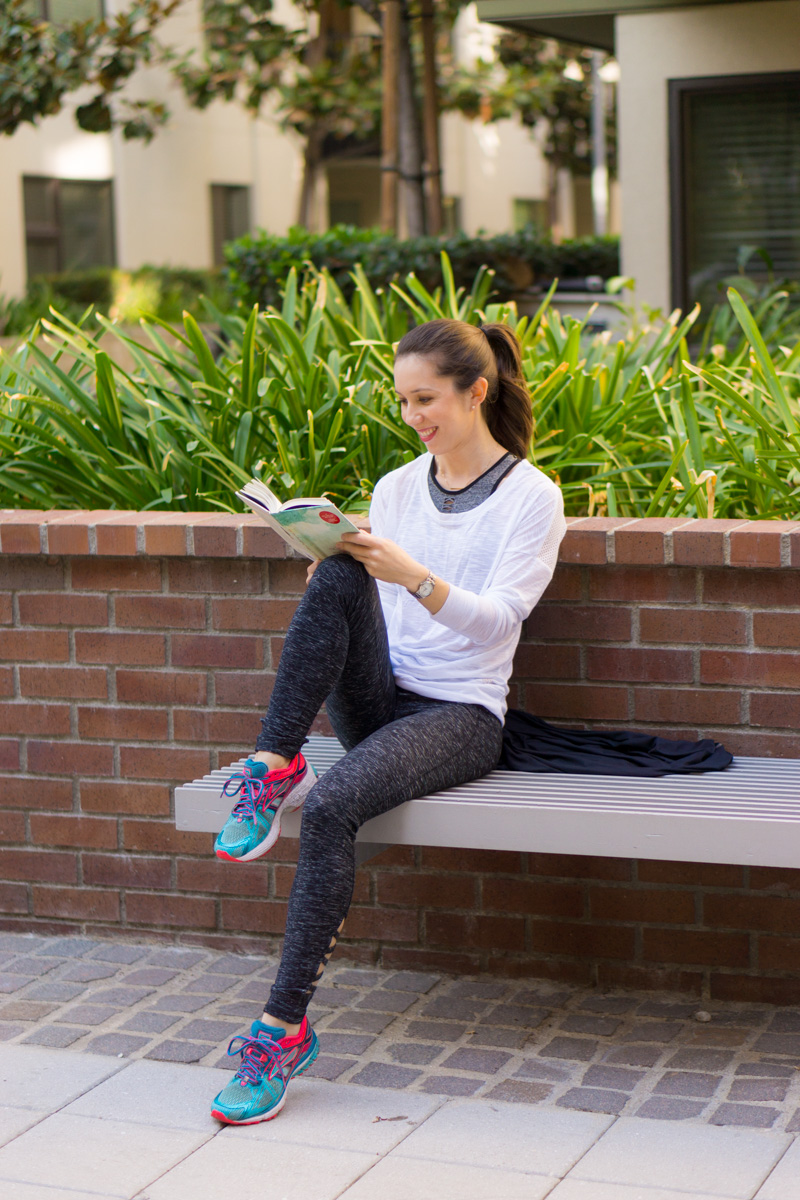 Bonus: Get 15% off Ellie Activewear with code: PETITESTYLESCRIPT15
Also see my fitness workout results and row times on my Instagram Stories! 

Shop the Post (click image): 

Let's talk about why I think Ellie Activewear has the best monthly subscription box and their November collection, still available for order!
You See the Collection – you have 4 days to preview the collection before it ships. It helps eliminate any surprises!
Skip the Month – if you don't like what you see in the preview days, you can Skip a Month!
You can pick your specific sizes and they have petite-friendly sizing! For me that means I can size up to a Small in my sports Bras and stay with my usual Size X-Small in my other items (I don't like tight bra fits – it restricts movement while I workout)
You can pick the 3-Item Plan or the 5-Item Plan 
Everything ships to you in one (pretty rose gold) box –  no worries about driving to the store, trying on new arrivals and waiting to purchase them (probably at higher prices too!)


The November 2017 Collection: 
I received a complimentary 3-Item Box from Ellie and am loving the versatility of these pieces. The leggings fit well and are not too long with cute cut-outs at the ankles. The are thicker material and will be perfect for lounging around the house and running errands as athleisure wear.
The white top is a perfect layer for over sports bras (I'm styling a previous Ellie Activewear Bra in these photos). I love the mesh detailing on the back so it is more breathable.
The wrap is a great addition to this fall box. I am ALWAYS cold so having this wrap to cuddle up with is a must. I will definitely cozy up on the couch or outdoor park reading a book in this Ellie outfit!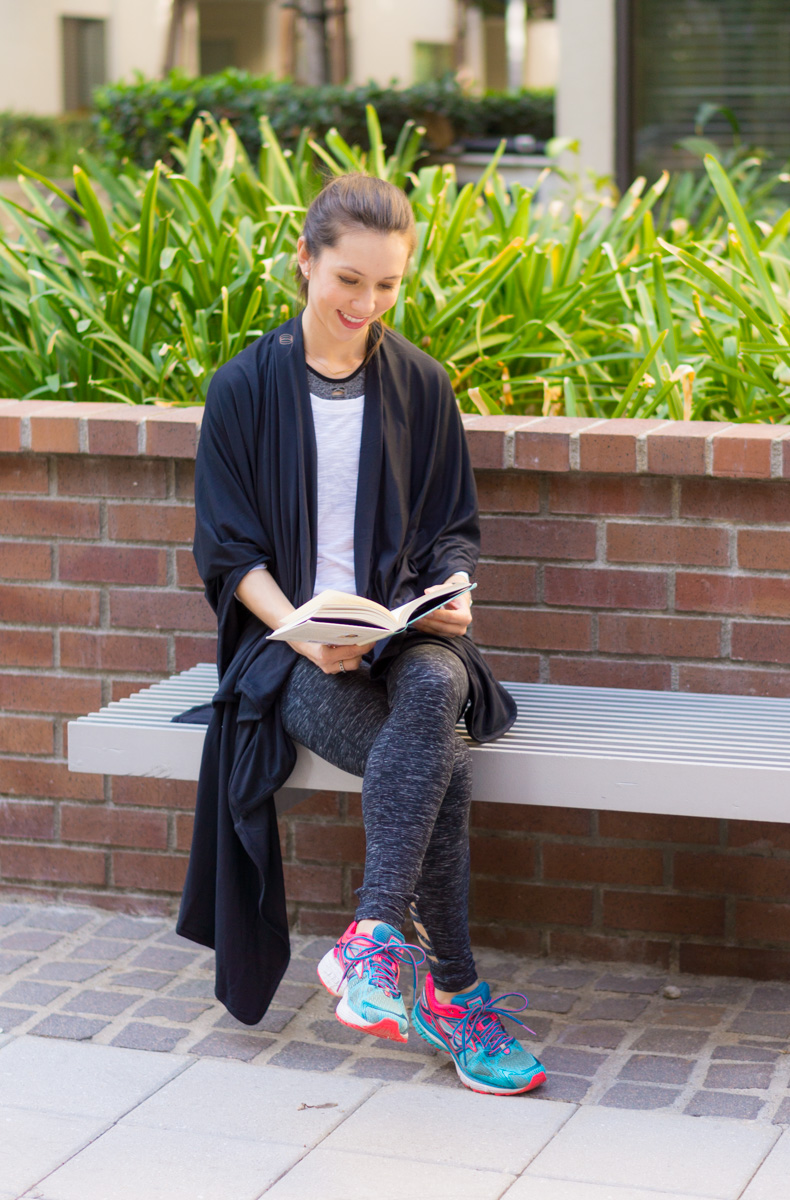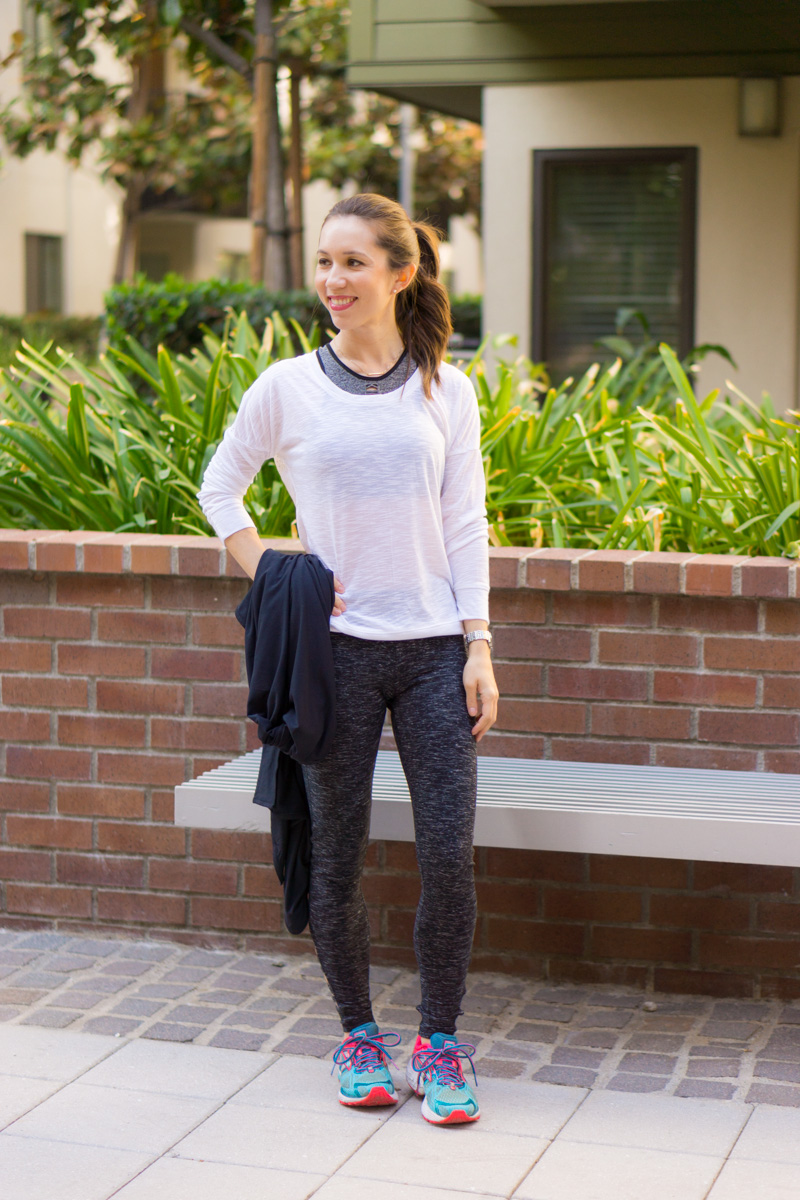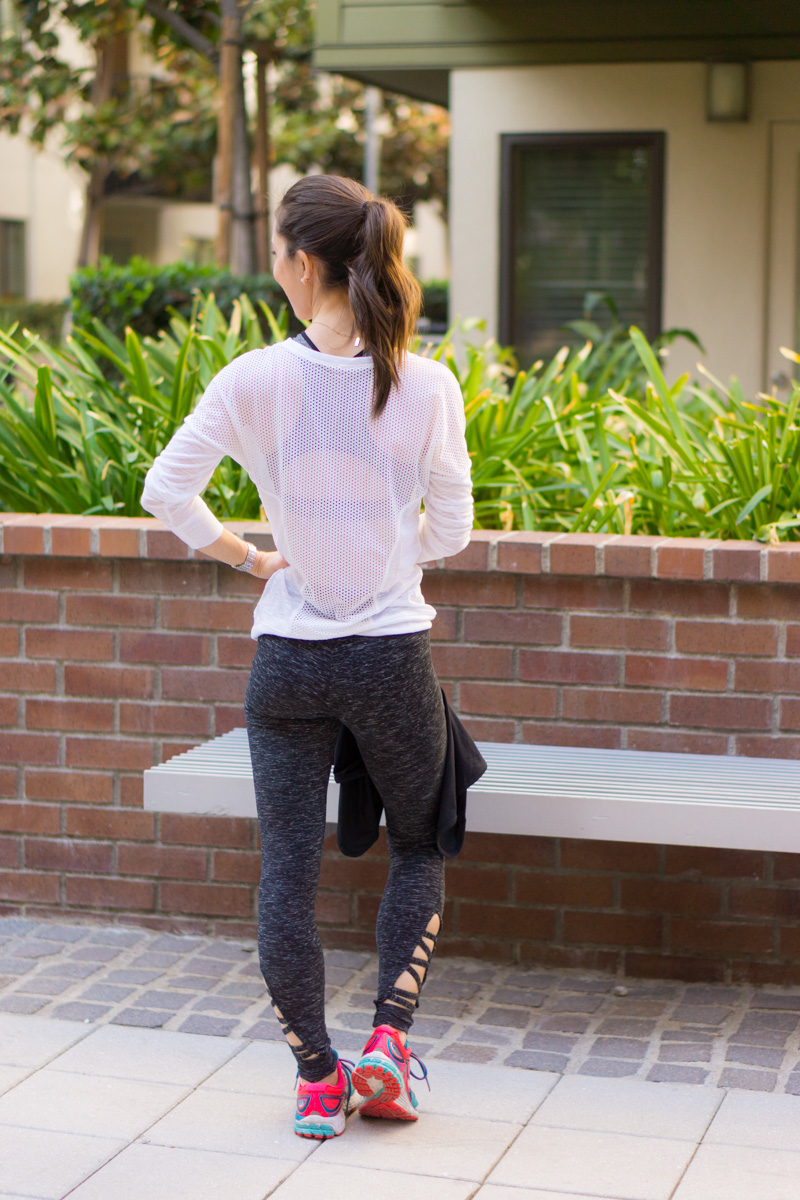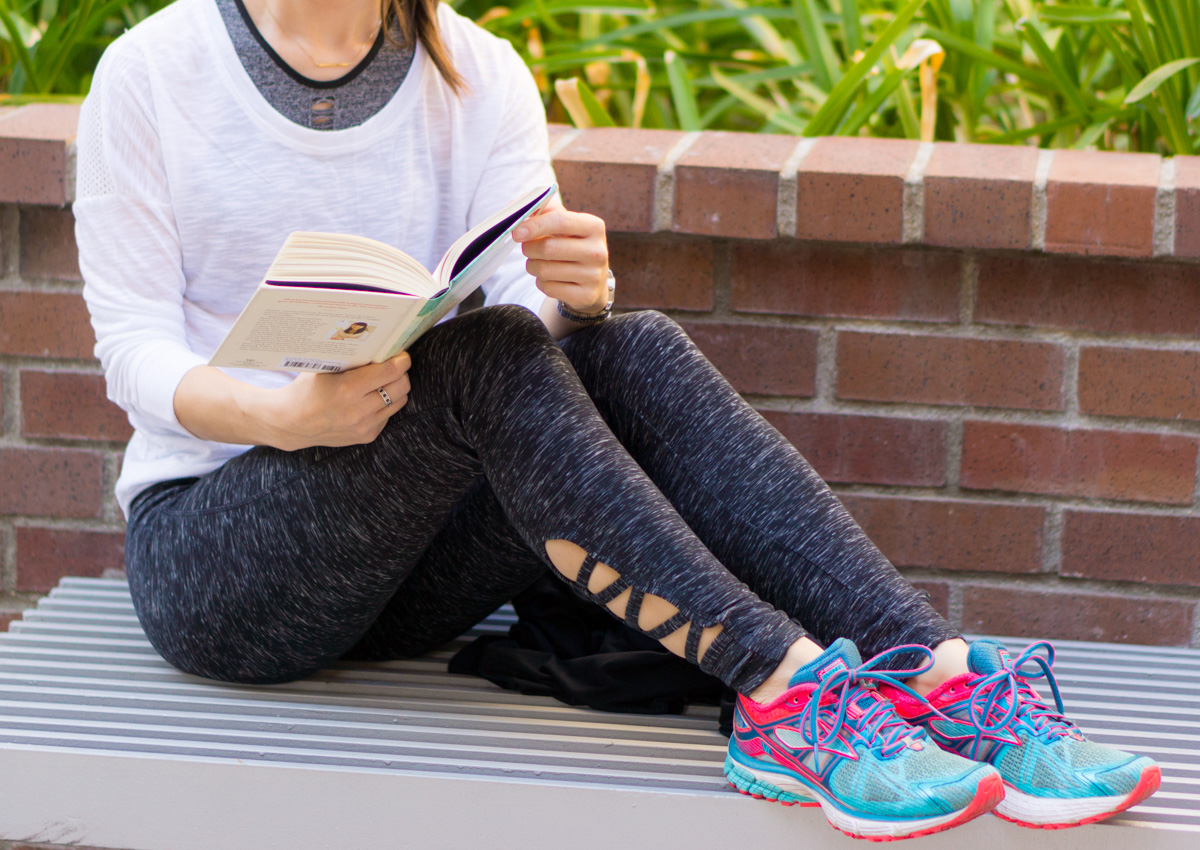 Ready to Sign-up for Ellie Activewear and try out your box?
Get 15% off with code: PETITESTYLESCRIPT15
---
Thank you for reading! My goal is to reach 1,000 more women by the end of 2017. Help me achieve this goal. Share this post using the teal buttons.   
Follow my updates on Social Media & Subscribe to Emails
Twitter | Facebook Page | Instagram | YouTube | Pinterest
Sign up to get my 2018 Winter Style Challenge // 25-Piece Winter Capsule (it's free)