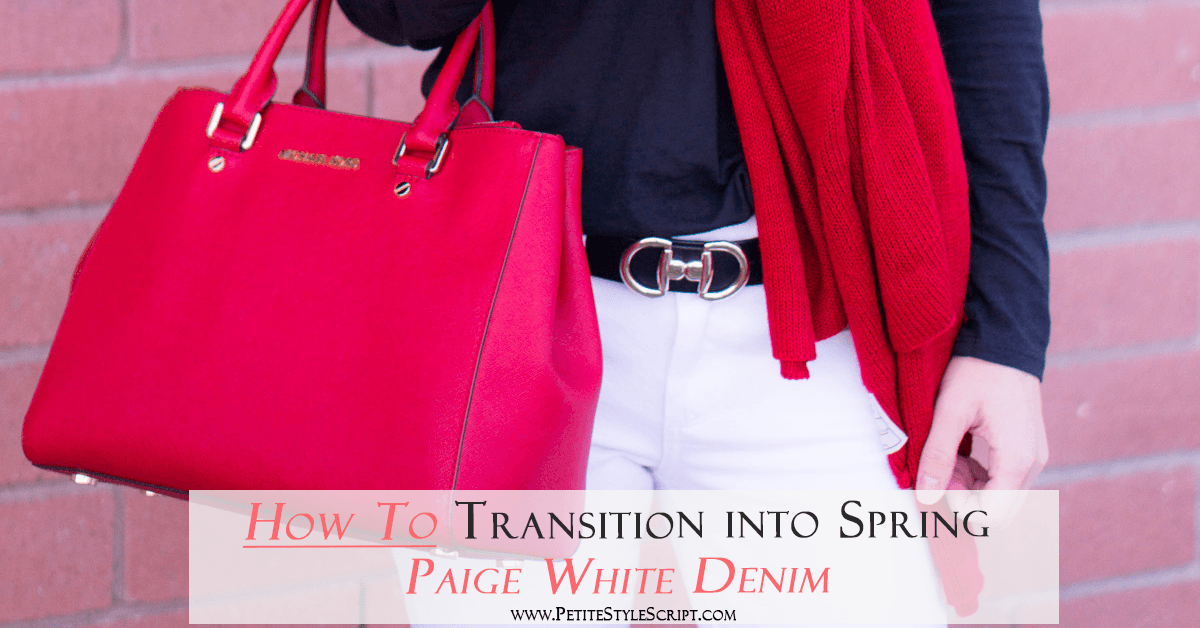 How to Transition into Spring with White Denim
With Spring just around the corner, it's time to discuss how to transition from winter to spring outfits! One of my favorite wardrobe essentials is white denim and I personally believe you can wear this staple year-round. White denim is great for transitioning from season to season with a few simple adjustments.
Let's get started with transitioning into spring with white denim!
Note: This post may contain affiliate links; full disclosures HERE.


Outfit Details: Paige White Denim Size 23; Talbots Belt Size XS (review HERE); Aquatalia Boots Size 6; FIGS Longsleeve Tee Size XS (review HERE); Krochet Kids Dakota Scarf Red c/o (review HERE); Michael Kors Handbag (old, similar HERE or HERE); Sunglasses; Watch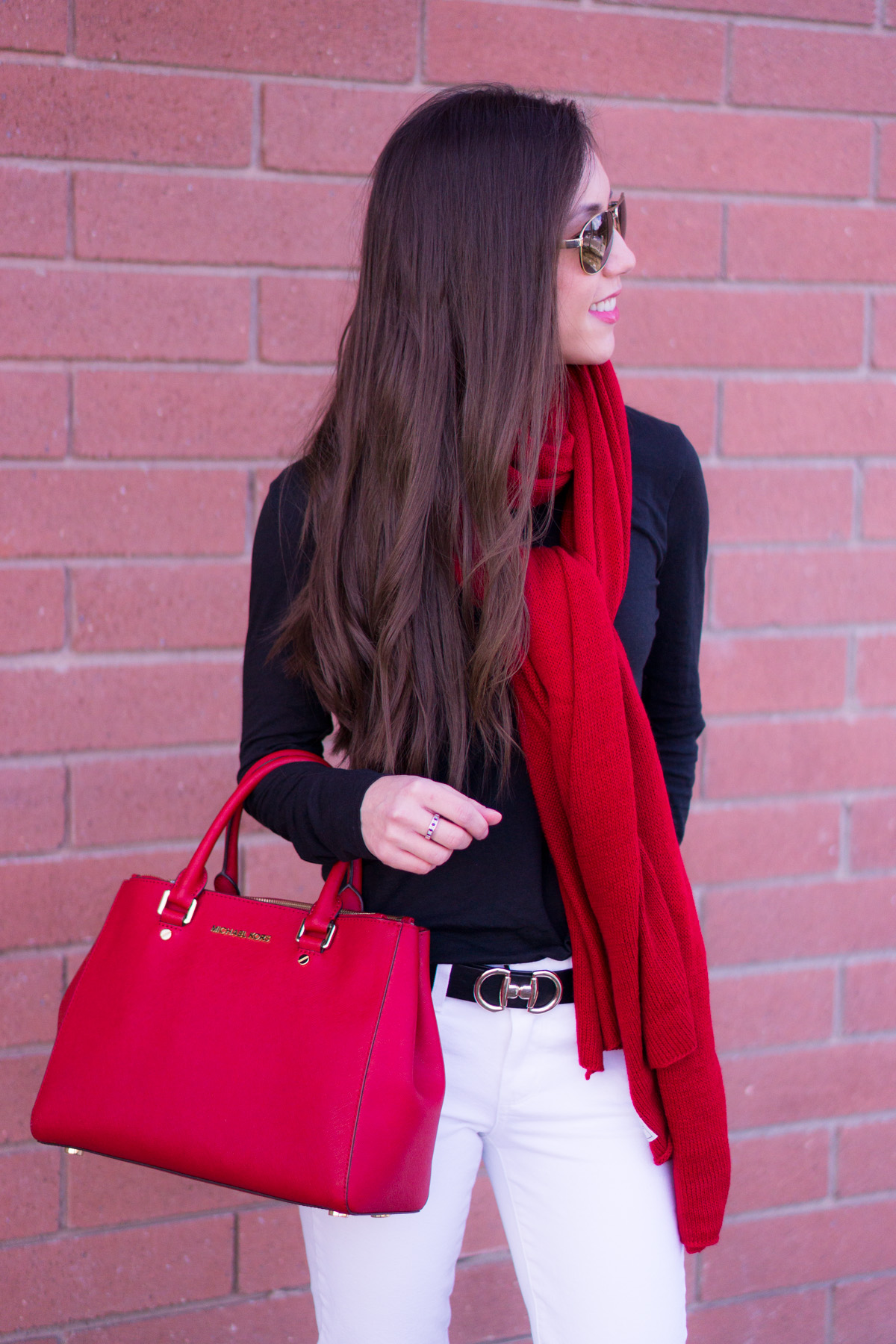 Here is my take on How to Transition into Spring with White Denim 
Keep Winter Staples: Pick 1-2 winter staples to keep in your outfit

In this outfit, I chose to keep winter riding boots in the outfit
Other options would be:
Winter Hat or Beanie
Winter Ankle Booties versus Winter Knee-High Boots versus Winter Over-the-Knee (OTK) Boots

Transition to Spring Staple: Pick an item that functions in winter and spring

In this outfit, I chose to my transition item as the scarf
The scarf is lightweight material and is marketed by Krochet Kids as a "summer scarf". I have worn this scarf in winter because it is long in length and can be bundled up to keep me warm but the material is a lightweight knit that easily transitions into a spring-appropriate outfit

Add Color to the Outfit: Pick 1-2 items to bring in a pop of color into the outfit

In this outfit, I chose RED as my pop of color and brought in my classic Michael Kors Handbag as well as the scarf color in red
You can pick any color that you like! I also would think of adding in pastel colors such as blush pink, mint green, soft yellow, and so on that also remind you of spring flower colors

Bring in Wardrobe Classics: Pick 1-2 items that are wardrobe classics for any season
Finish off the Outfit!

Of course we need to bring in our white denim pants here!
And I added in one of my classic watches and sunglasses to welcome in the sunshine!
Paige Denim is definitely one of my all-time favorite denim companies – particularly for their range of sizes – starting at a 23 which I wear in some my denim pieces – offering petite sizing to avoid length alterations and providing high-quality & comfort! I've owned many of my Paige Denim pieces for 5+ years and this pair of white denim is 2 years old. I only own one pair of white denim – I'm a KonMari enthusiast and lean towards minimalism – why would I need more than one pair? I can only wear one pair at a time!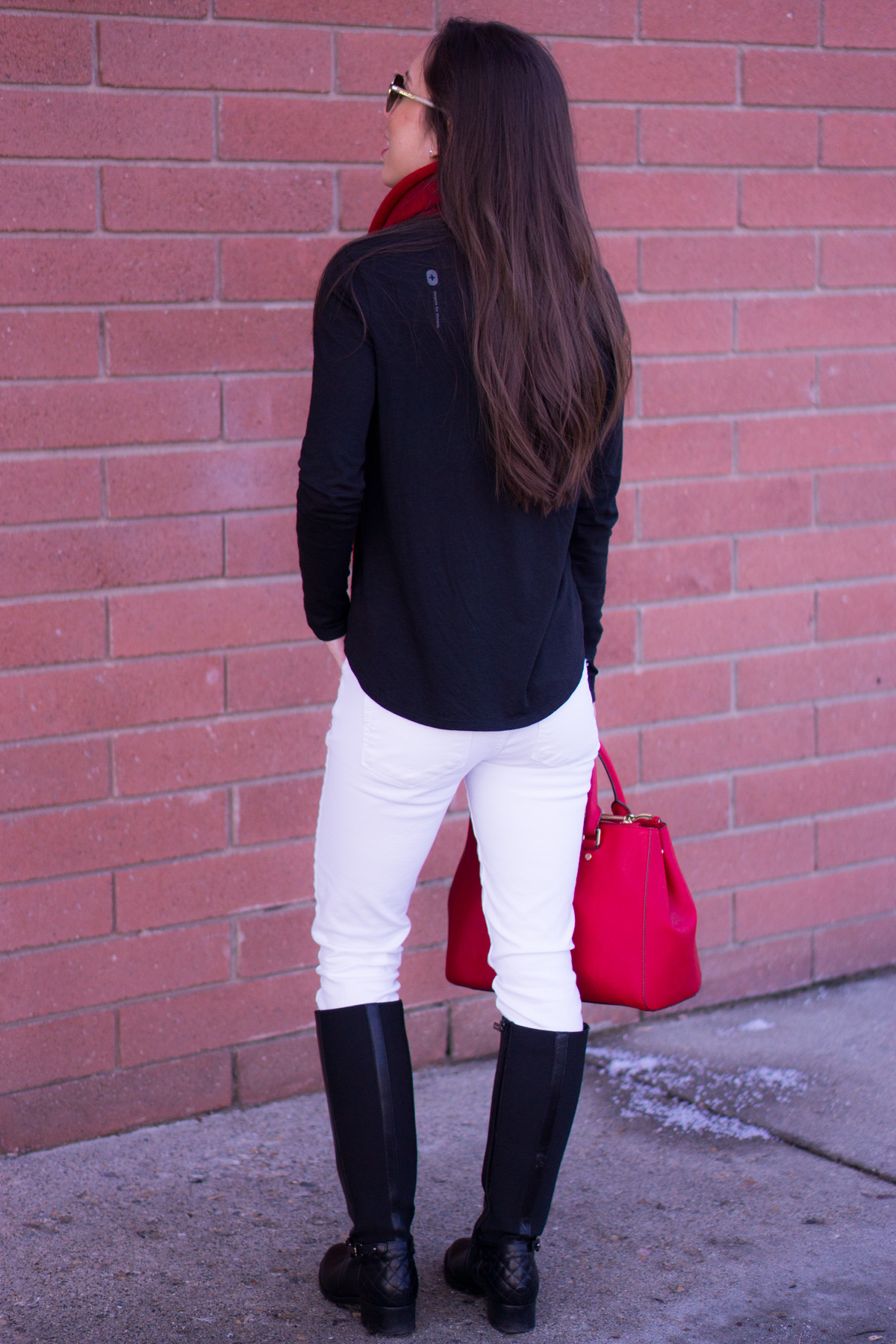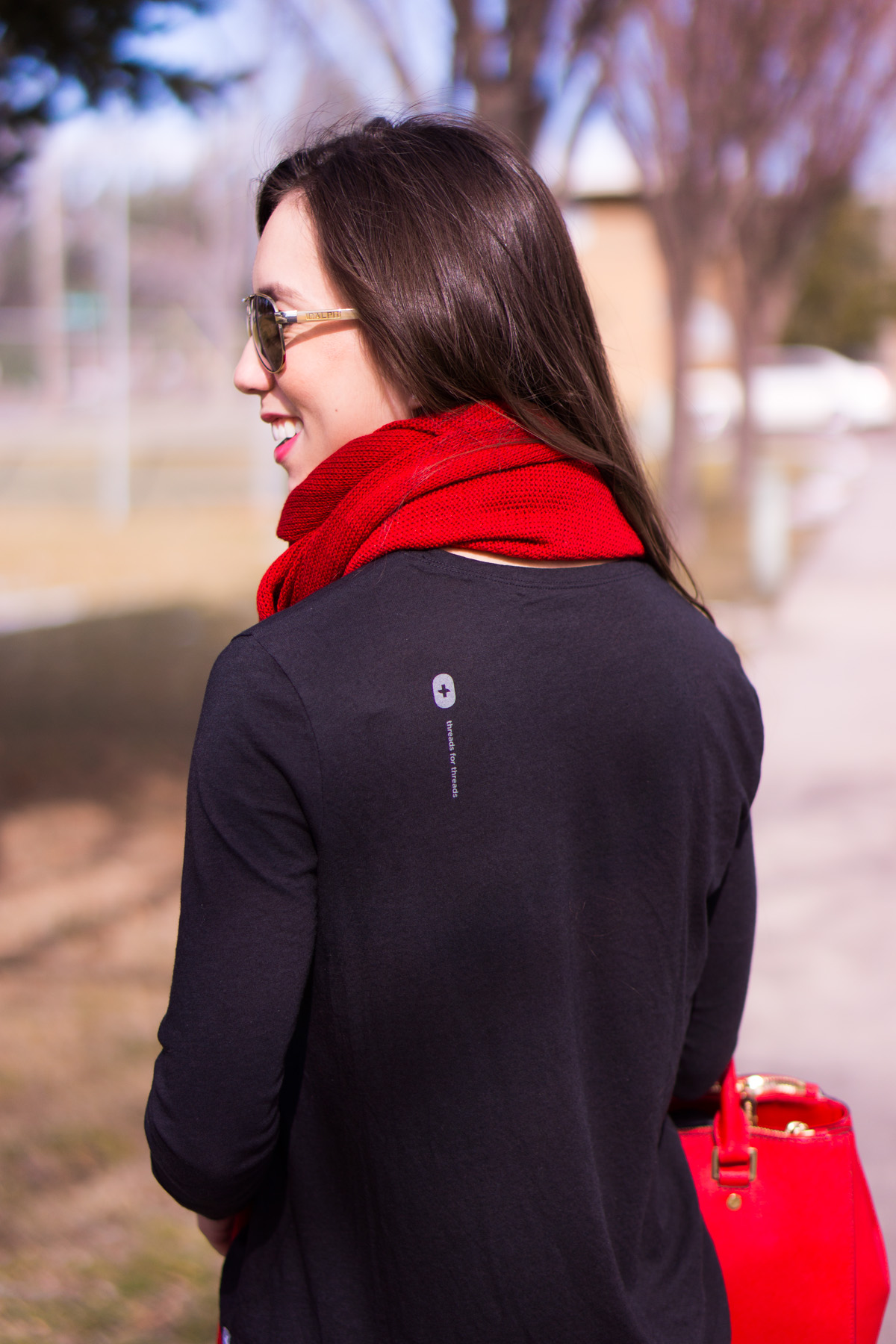 Here is an example of #3  – instead of going with a bright red accent color, consider pastel colors that remind you of spring flowers! My favorite (and one you see on my often) – blush pink!
If you would like to know more about my Wardrobe Essentials with a Statement Belt by Tory Burch HERE.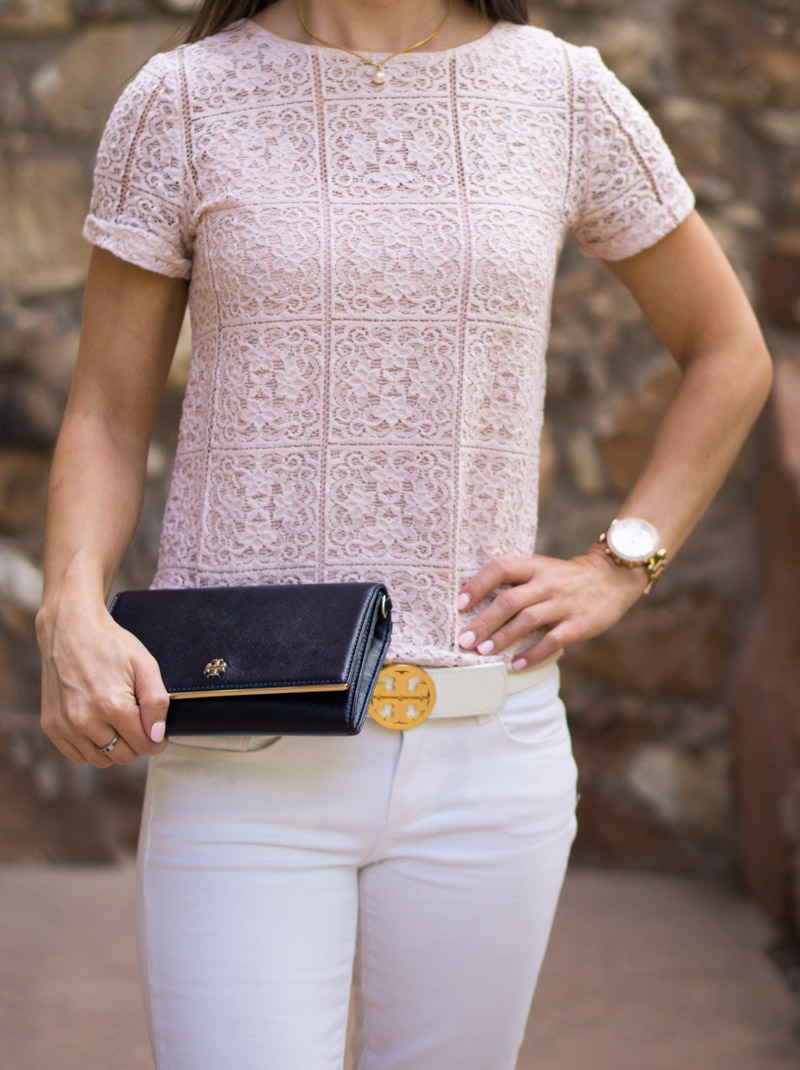 Outfit: Tory Burch Reversible Logo Belt Size XXS; Tory Burch Robinson Chain Wallet or HERE (my review HERE); Paige Denim Size 24; Ann Taylor Lace Top Petite XXS (old)
What are your favorite ways to transition into Spring Outfits? Please leave a comment.
And if you think your friends would find this post helpful, please click to share via my teal Social Media Buttons! As always, thank you for reading.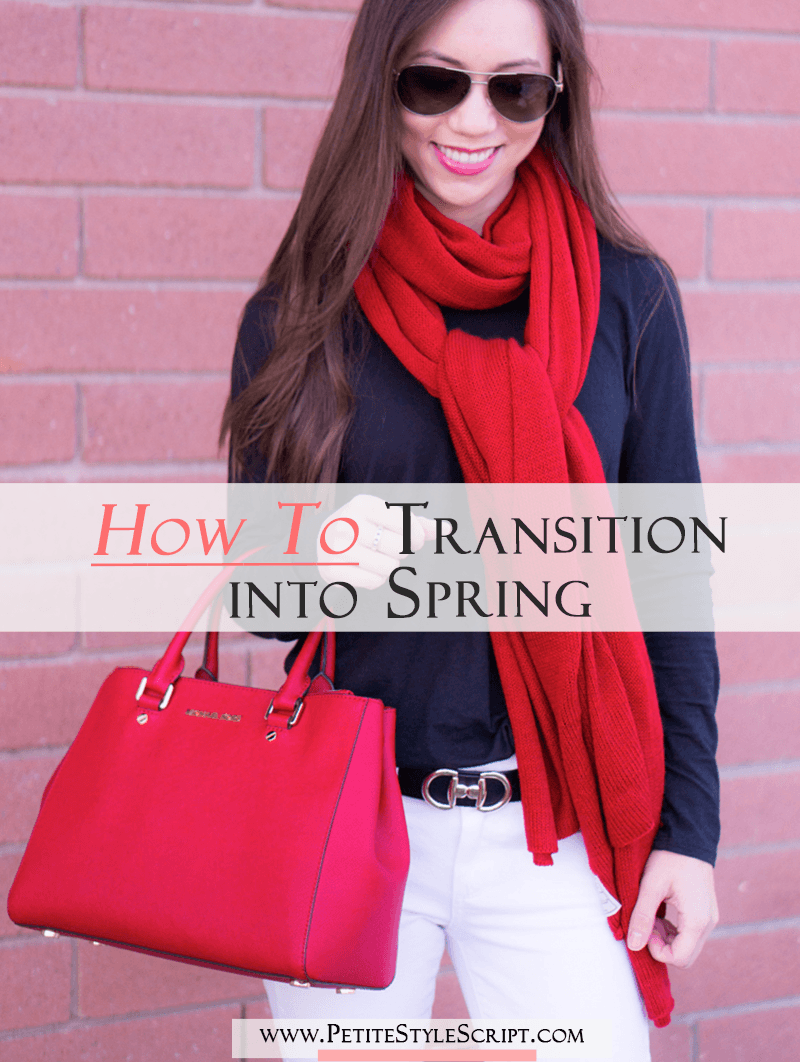 Sign up to get my 20-Piece Capsule Wardrobe Starter Kit + Shopping List (it's free!)